Having created this Sangria for some boss women I know, the recipe was just TOO good not to share here on Liquid Culture. It's also making me realize how perfect Sangria's can be on a hot summer day. This Dry and Refreshing Summer Aperitivo Grapefruit Sangria combines a number of ingredients that you can easily find at home! From Dry Vermouth to Campari, this will be the perfect sip on your home patio.
I'm going to dive right into this Sangria, but I always like to make sure I leave with a bit of notes and suggestions for the recipe in case you don't have certain ingredients at home.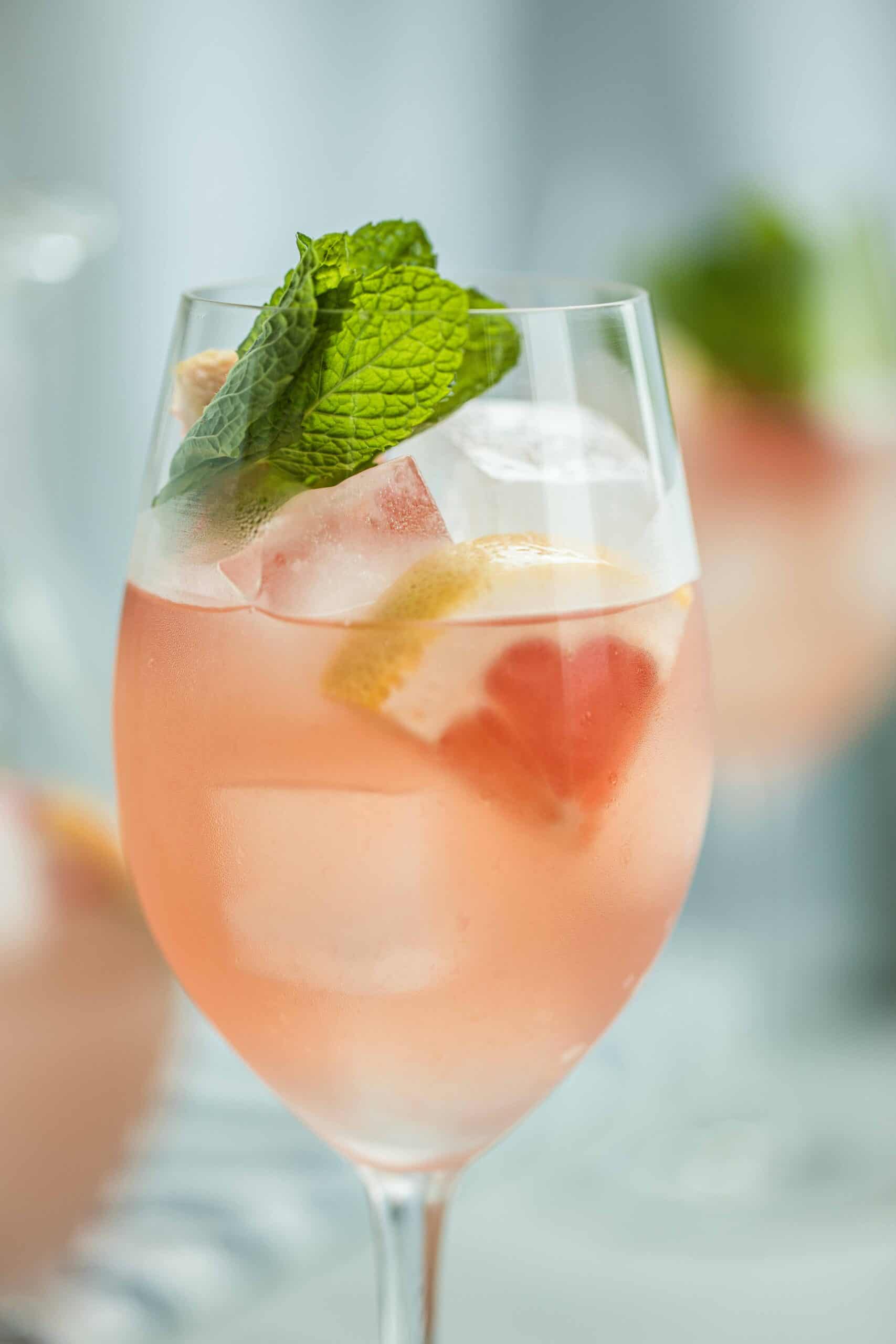 Dry Vermouth
The reason I love mixing with Dry Vermouth is because it's a great way to lengthen a cocktail without making something too boozy! Plus unless you love vermouths like I do, it's one of those bottles that tend to sit on your bar. Here's a fun fact for you in case you didn't know. The second you open vermouth, the bottle is supposed to stay in the fridge and can last up to 30 days. Think of it like this, if you leave wine out, it oxidizes and will completely change its taste if it's sitting at room temperature. Well, Vermouth IS WINE. So that same principal applies and will taste different with time.
Campari
When it comes to Campari, this is a staple to every bar, EVEN if you don't love Negronis. Plus, I had created this Sangria so that it's accessible to everyone, and Campari is typically easy to find in any liquor store. Here's the thing though, if you don't want this to be as bitter and looking for your sangria to be a touch sweeter, switch out the Campari with another Aperitivo. Aperol would definitely be an easy substitution here, BUT if you have access to some of the premium niche items out there, DO IT! Those of you that know me well, know how much I love the Cocchi brand, and their Rosa would be a perfect fit for this cocktail.
You're replacement doesn't even have to be an Aperitivo. I love RinQuinQuin's Peach Aperitif that would go so well with this or even a Calvados can blend in nicely. I would then sub the grapefruit slices with peaches to tie in the flavour. And instead of club soda, use tonic water instead. YOU WILL NOT REGRET THIS SUBSTITUTION. Still need ideas? Shoot me an email and I'd be happy to help.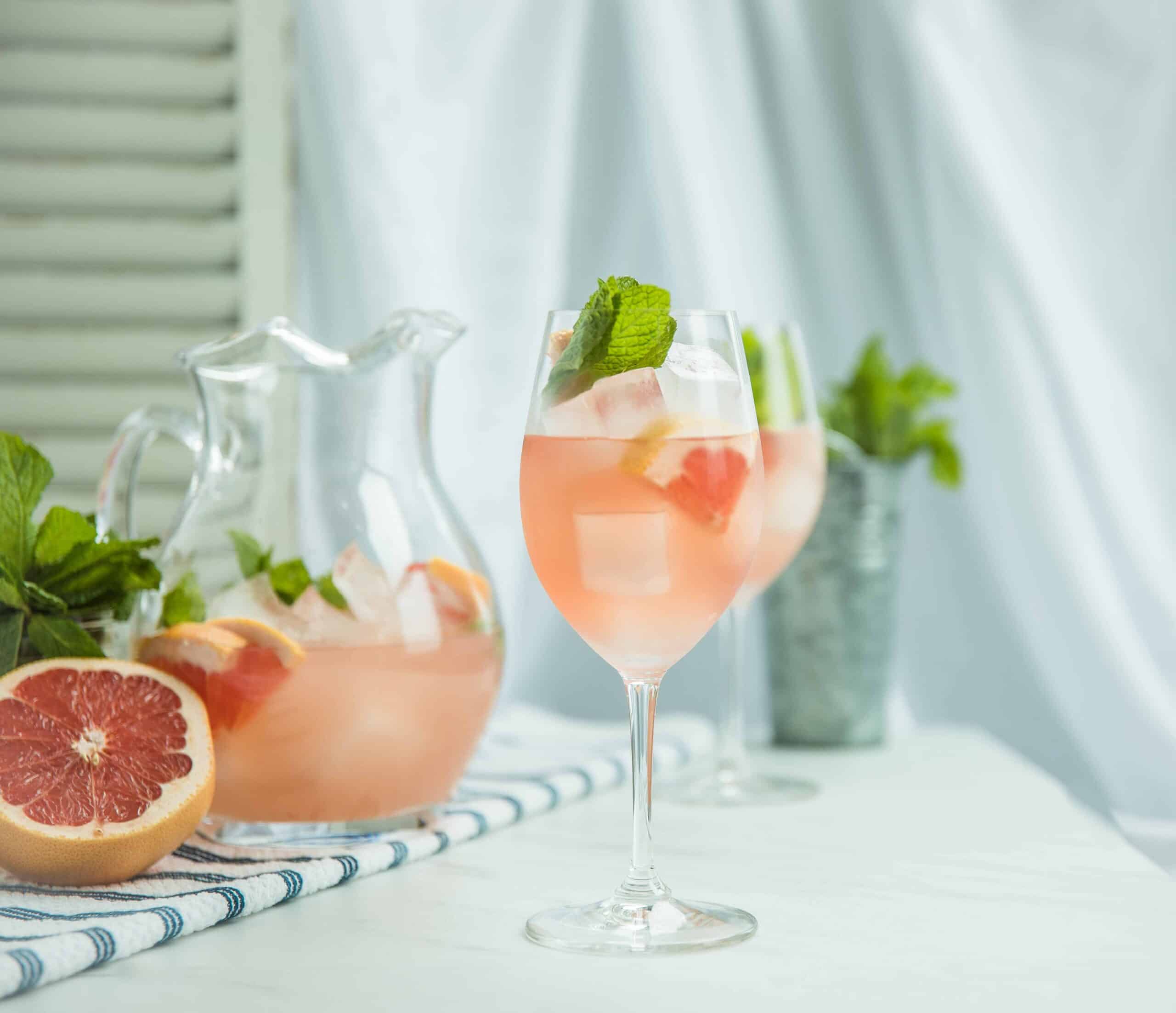 Choosing Your Wine
I'm realizing in the recipe, I wasn't specific about which Riesling I used, and here's the thing, all Rieslings are made different. For example, the expressions coming out of Ontario tend to have this acid that I absolutely LOVE! Plus, it's a chance for me to support local. This recipe uses Thirty Bench Winemaker's Blend. It's easy, crisp, with a hint of stone fruit and lemon peel that I love. Moral of the story, don't be substituting anything from Alsace, because you'll end up with a completely different Sangria. If anything, I would then lean towards a Sauvignon Blanc from New Zealand, or even a Pinot Gris from some New World Areas like B.C. or Oregon. Aim for a wine varietal that's bright.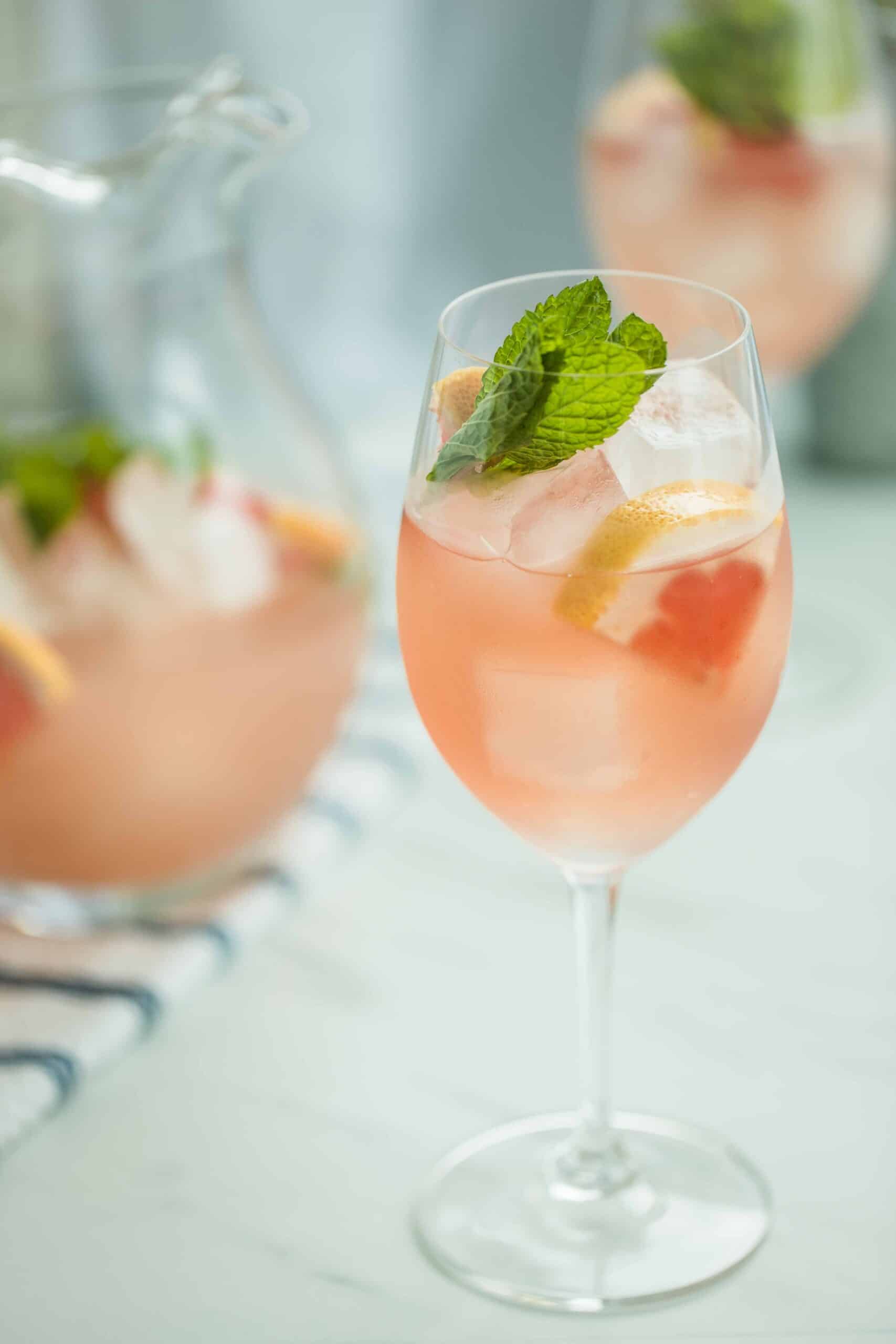 Aperitivo Grapefruit Sangria
A bright and refreshing Sangria perfect for summer made with fresh ingredients!
– Difficulty: Easy
Ingredients
3

oz

Dolin's Dry Vermouth

3

oz

Campari

6

oz

Grapefruit Juice

2

oz

Simple Syrup

1:1

1

btl Riesling Wine

Thirty Bench Winemaker's Blend

3

oz

Grapefruit Soda

San Pellegrino used here

1/2

Grapefruit

Cut into slices

6

sprigs of mint
Instructions
Fill your pitcher with large ice cubes (so that it dilutes slowly). Add Grapefruit Slices and Mint Sprigs. Add the rest of the ingredients and stir.
Recipe Notes
As for most of the recipes, the simple syrup is a simple combination of 1 part water to 1 part sugar. Used boiled water and stir until combined. That's it!
See above for notes on how to substitute flavours in this Sangria!