Thanksgiving Weekend. It's a Friday. And after such a long week, all I want to do is cuddle on the couch with a warm drink. Mine will be Alcohol-Free for now, BUT today's special #NoDrinksWasted creation is one for the books. It's easy, adaptable and uses Apple Cider which I love in the Fall time. Curious how this Cognac, Sherry and Apple Cider Cocktail comes together? Check down below for recipe details!
Jump to Recipe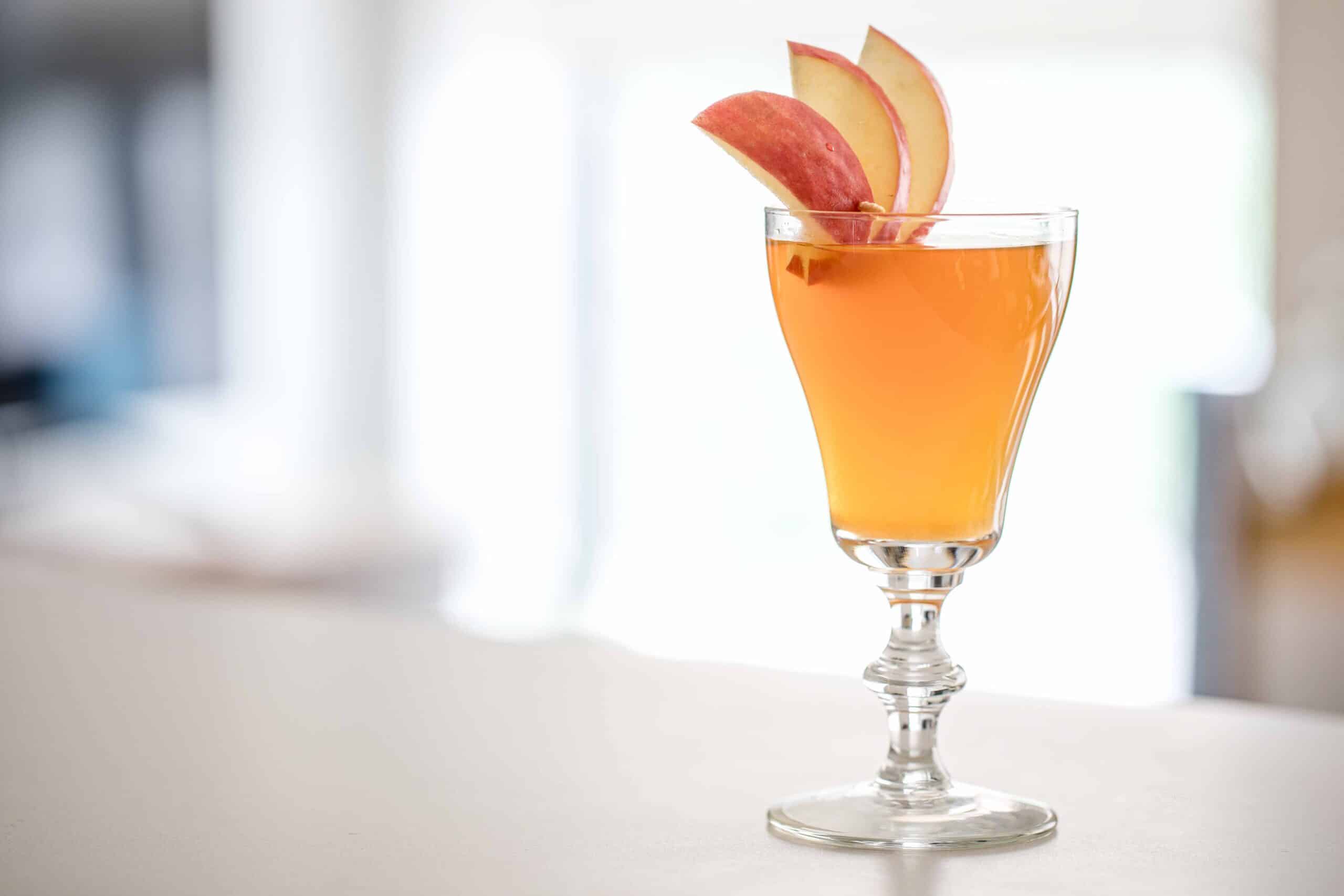 What's #NoDrinksWasted?
After a fun year of #DrinkYourGram on my social platforms, I wanted to create cocktails with you in mind. Many of you likely have random bottles or ingredients around the house that you don't want to go to waste, so why not use them in a cocktail? 
This time around, a colleague of mine reached out with a mention of Cognac and Apple Cider. With the Fall season giving me so much, PLUS Thanksgiving around the corner, all I want is all the Apple Cider! So I immediately gravitated towards this request, and I decided to keep it simple and cheerful for today.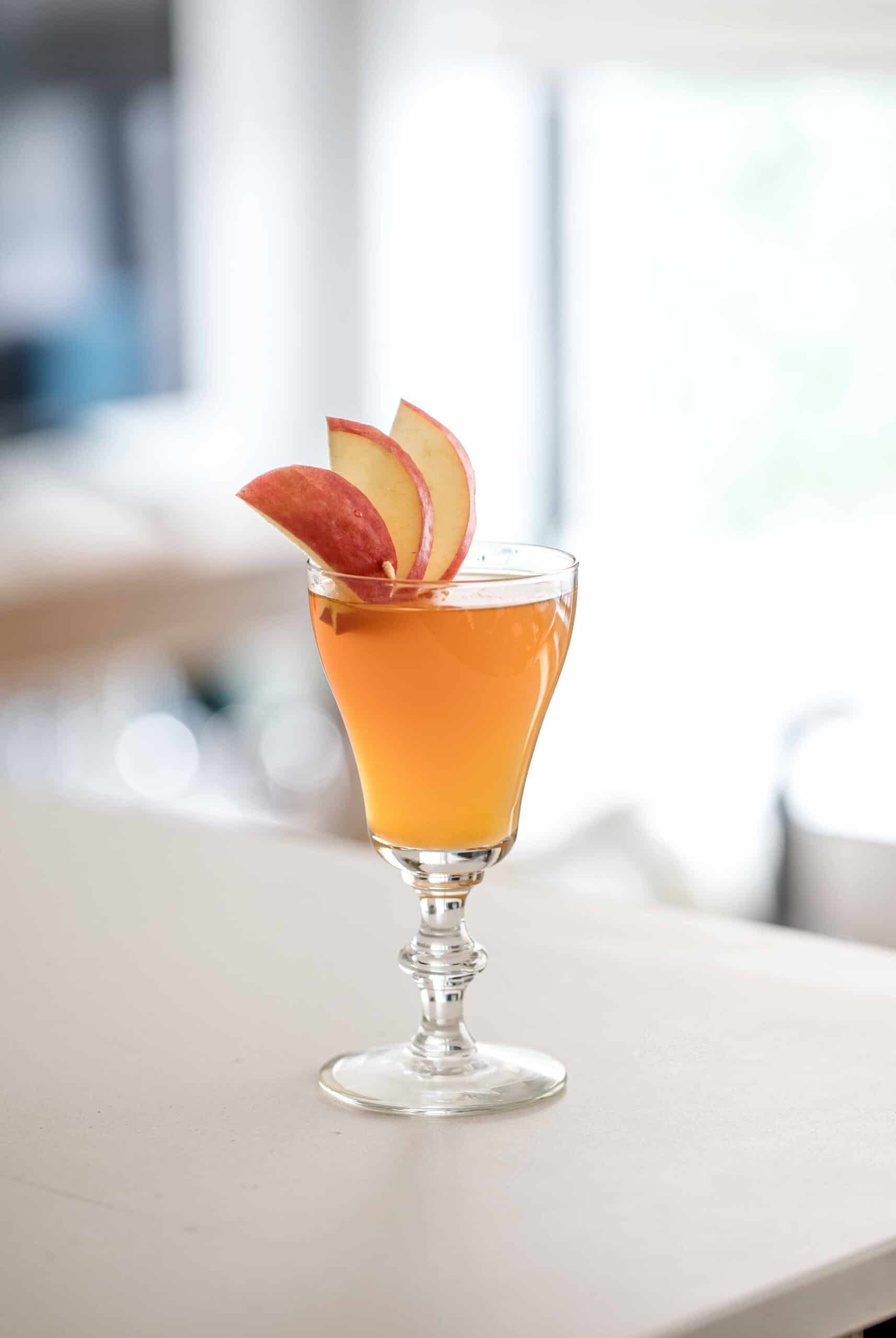 Building your Cognac, Sherry and Apple Cider Cocktail
I'm sure things are going to be busy around the kitchen this season, so I'm giving you a break with this easy Apple Cider Cocktail. Cognac is such a natural thing to pair with apples, plus it's perfect for this weekend to treat yourself a bit! But I couldn't just put those two together and call it a day. I have to add something spicy to the mix.
That's where the Amontillado Sherry came into this cocktail. It has the bit of spice and acidity I was hoping for. And truth be told, I can never get enough Amontillado Sherry. If you don't have access to any, I'd gravitate towards a Spiced Vermouth (something from Spain or Italy and not too sweet), Amaros would be amazing or even a dash of overproof rum. You can really compliment the Cognac and Apple Cider flavours so easily with other spirits. That's what makes this particular hot drink amazing to work with. There's a ton of flexibility and room for you to adjust how you want it.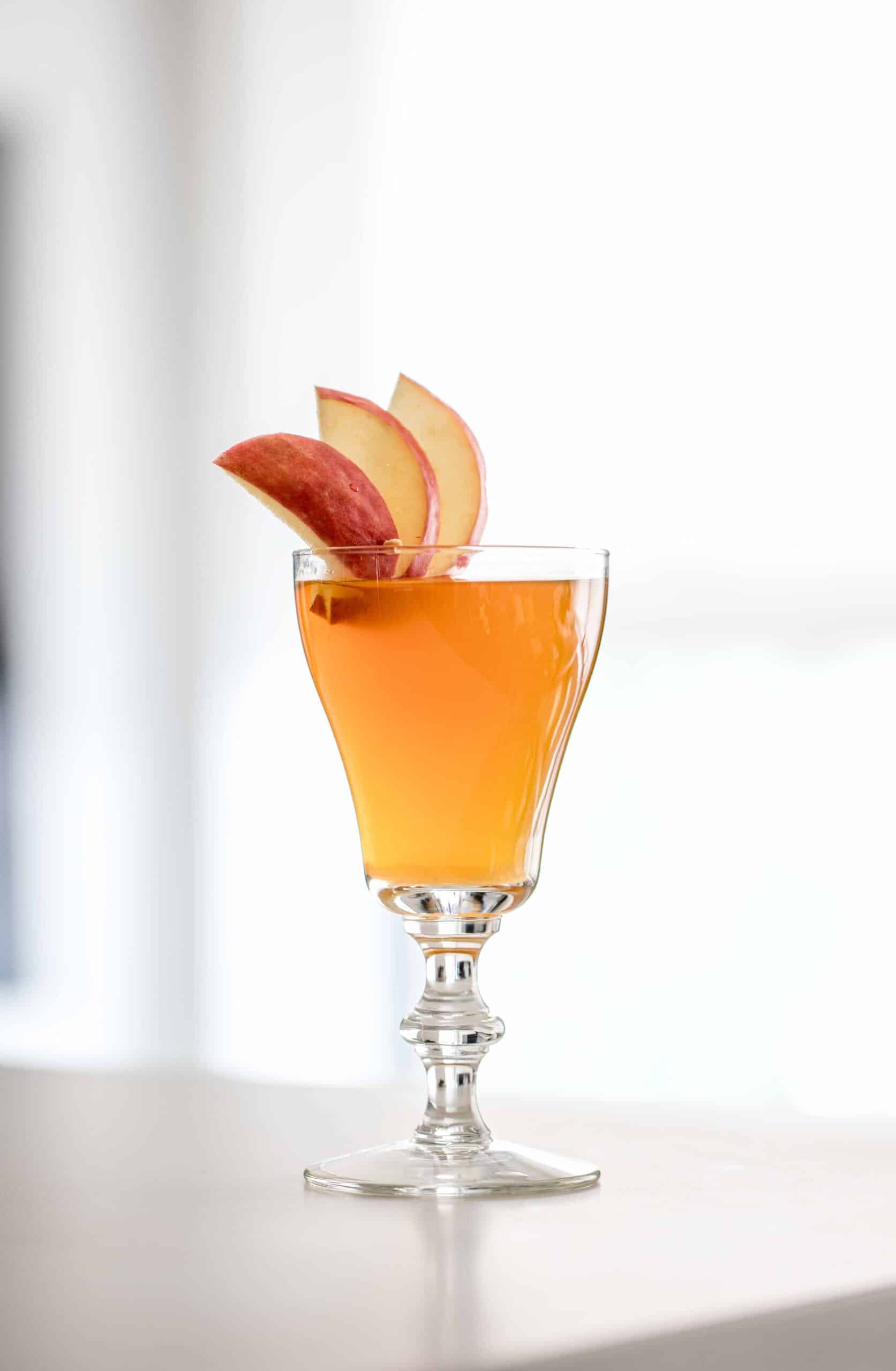 Apple to my Eye
Cognac, Amontillado Sherry and Apple Cider come together in this sultry, hot cocktail. You won't want to miss out this Fall.
Difficulty: Easy
Ingredients
3/4

oz

Cognac

Hennessy VSOP used here

3/4

oz

Amontillado Sherry

Lustau used here

2.5

oz

Apple Cider

1

tsp

Honey

*Optional – If you care for something on the sweeter end, or your apple cider is too tart.

1

pinch

Nutmeg

Freshly grated over top *Optional
Instructions
Heat up your Apple Cider in a small saucepan with the Apple Cider and optional Honey. Let this come to a simmer.

Add in your Cognac and Sherry. Quickly stir and turn off the heat.

Pour into your glass and garnish with Apples Slices and Nutmeg *optional
Want to find more recipes for Fall? Make sure to follow this link HERE for all the inspiration.