So this is a rare one for me. I had a #NoDrinksWasted request that I couldn't feature right away, but it had me intrigued to make something with it. The request was specifically to use Banana Peels, which for an industry that can be somewhat wasteful, this was something I really wanted to tackle. I made a delicious Banana Peel and Peanut Shrub, and started to shake it up with Rum and tropical flavours. It's a tasty imbibe that you won't want to miss.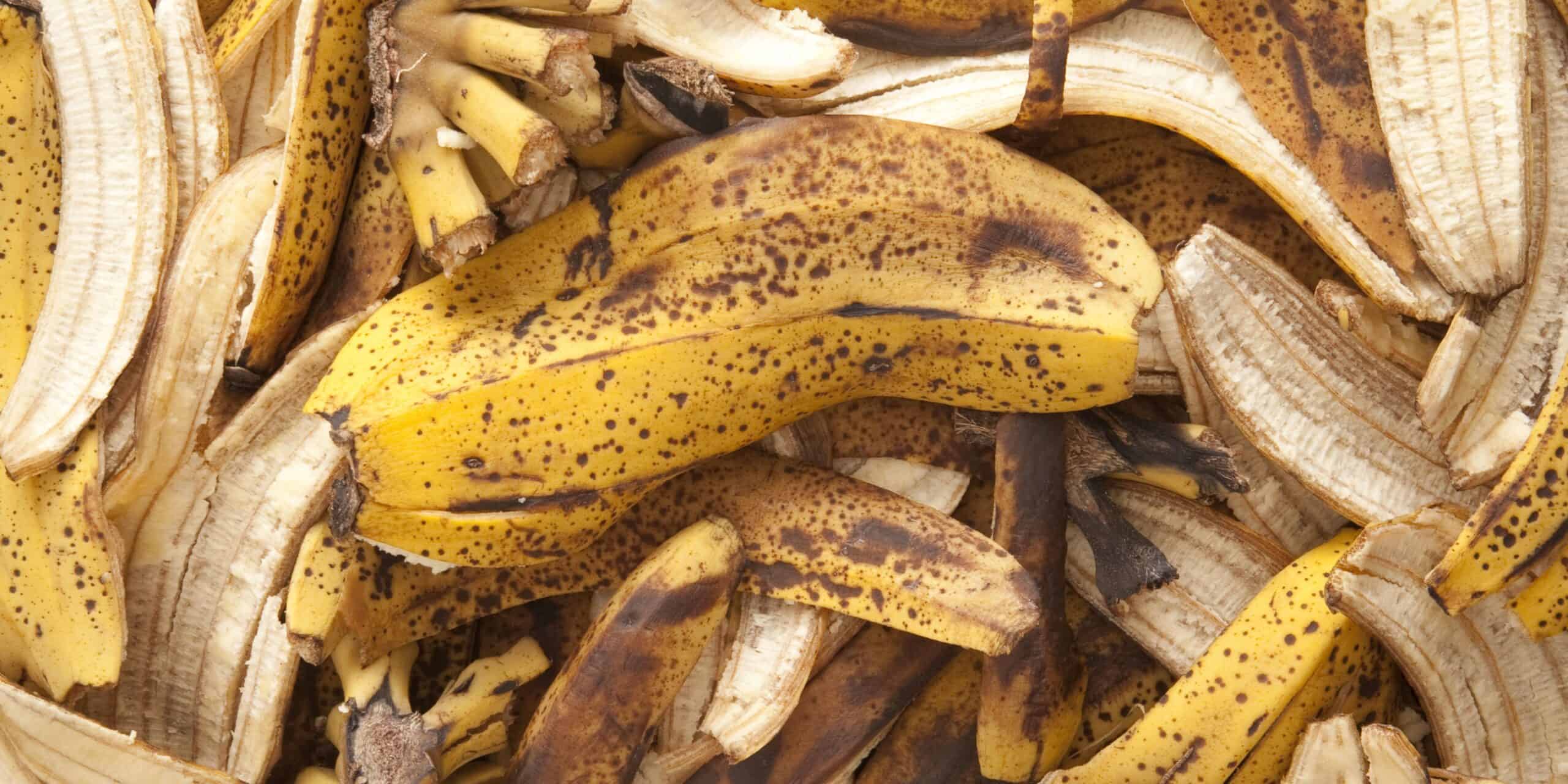 The Inspiration and Making the Banana Peel Shrub
I'm always so grateful for the inspiration that comes from #NoDrinksWasted. All of you make sure I'm kept on my toes and thinking of fun new creations. It's been a while since I've made a shrub, which if you didn't know is a vinegar-based syrup. I know most people get weirded out when they hear about vinegar in their cocktails, it was new for me too! The thing is, it can act as a great acidic point to your cocktails, and in the right balance with sugar, can be amazing!
I'm leaving you with the recipe right here to make this amazing Banana Peel and Peanut Shrub. Now if you're wondering what are other ways you can use this shrub, over ice with some coconut water would be absolutely delicious. Plus it's Alcohol-Free! You can also add in a clear spirit here. Think about the flavours that work best with Banana and build from there.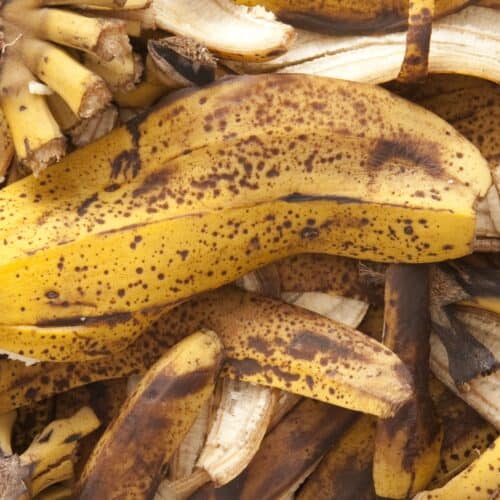 Banana Peel and Peanut Shrub
A delicious vinegar-based syrup made specifically for the Banana Boat cocktail but can be used for a number of alcohol-free and alcoholic creations!
– Difficulty: Easy
Ingredients
2

Banana Peels

1/2

cup

Roasted Salted Peanuts

3/4

cup

Brown Sugar

1

cup

Apple Cider Vinegar
Instructions
In a small saucepan, bring the vinegar to a gentle simmer and stir in the brown sugar. Once it dissolves, remove from stove.

In a Mason Jar, have your banana peels and peanuts inside. Pour the hot sugar vinegar mixture over top. Let this come to room temperature before sealing.

Toss into the fridge and let it marinate for 2 days before straining. Can last up to 3 weeks in the fridge once strained.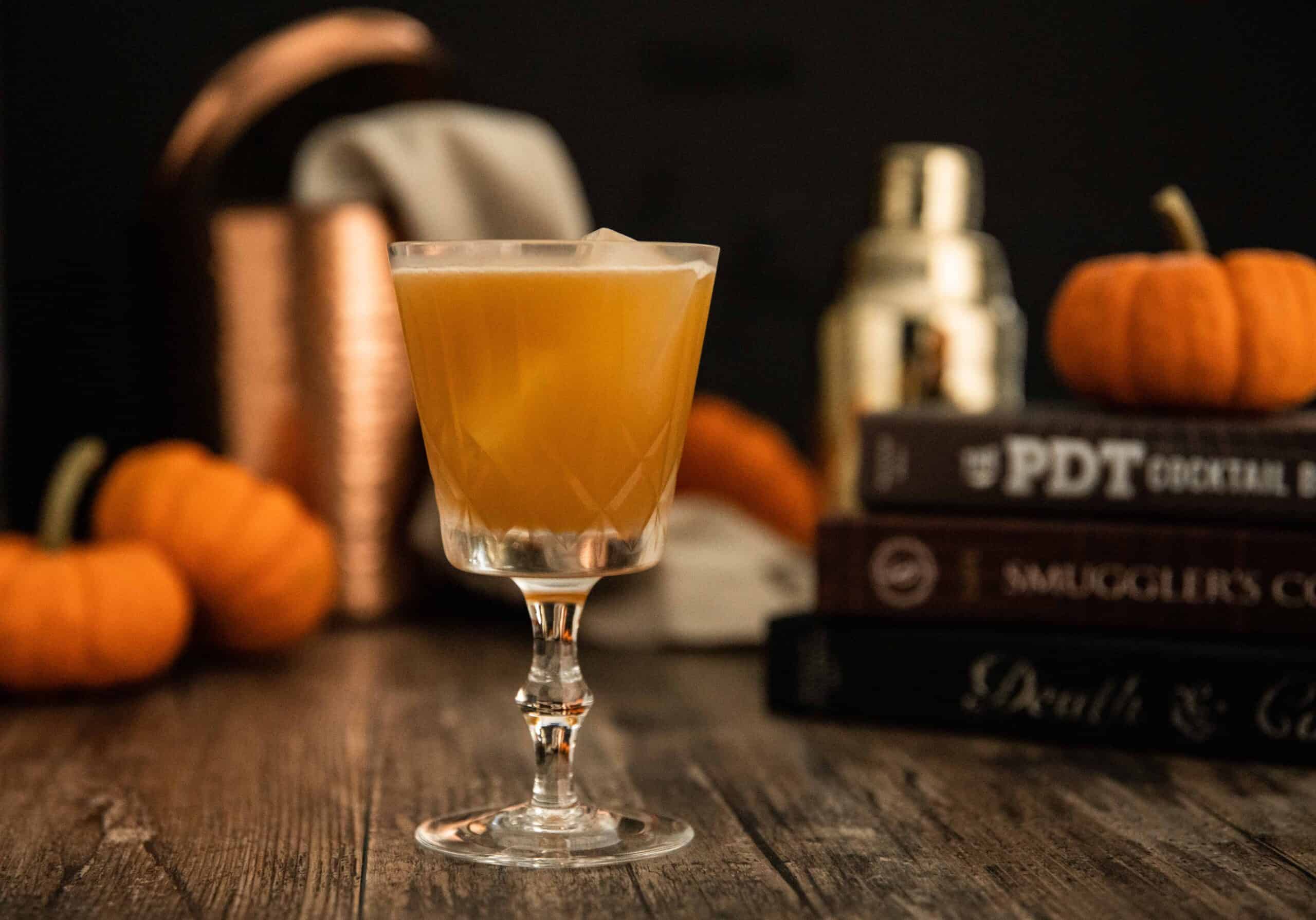 Building your Banana Boat Cocktail
So now that you've got your delicious shrub, lets start building! When you taste this Shrub, you'll realize quickly that this was meant to be sipped with rum. I'd gravitate to something aged and delicious. Jamaican rums would work wonders here, but I'd also think about the rums from Barbados, Guyana and even some aged Rhum Agricole.
For this Banana Shrub Cocktail, I decided to blend two unique flavours. We have the Chairman's Reserve Original from St Lucia, tying in the iconic Lemonhart 151 Overproof Rum. With shrubs, you can work with a lot of those "weighty" spirits. The ones that are jam packed with flavour like the rums I mentioned above. But you could also use Mezcal, a nice aged tequila, all the whisk(e)ys, and much more. I'd just avoid any of those delicate flavours. It's just going to hide compared to the other flavours going on in this drink.
And that's about it! Curious how I put this Banana Shrub Cocktail together? Recipe is finally here for your sipping.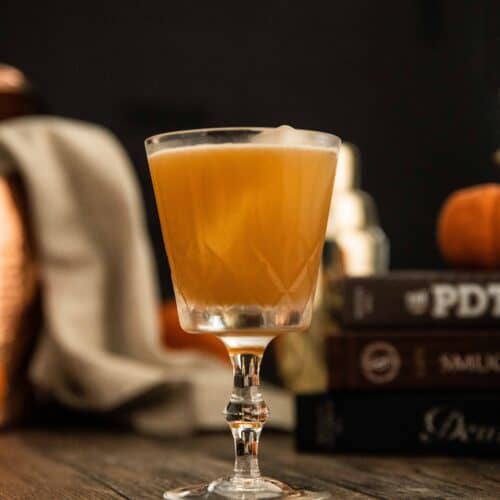 Banana Boat – Banana Shrub Cocktail
A delicious rum and shrub inspired cocktail that uses Banana Peels, pineapple and lime.
– Difficulty: Intermediate
Ingredients
1

oz

Chairman's Reserve Original Rum

0.5

oz

Lemonhart 151 Overproof Rum

1.25

oz

Pineapple Juice

0.75

oz

Banana Peel and Peanut Shrub

0.5

oz

Freshly Squeezed Lime Juice
Instructions
In a shaker, add all your ingredients. Fill with ice and give this a vigorous shake.

Strain (or double strain to get rid of those tiny shards of ice) over ice into your glass.
Want to find more shrub inspired imbibes? Head over to this link HERE for all the Shrub cocktails on Liquid Culture.