It's cocktails like these that make me love Rum so hard. With the help of Chairman's Reserve Rum, I was able to come to the rescue for an LC community member with this #NoDrinksWasted creation. Combining Cynar with some tropical flavours, this cocktail is an easy home creation that I will gladly recreate…Again and AGAIN. You won't want to miss out on this Rum and Cynar Cocktail.
Jump to Recipe
What's #NoDrinksWasted?
After a fun year of #DrinkYourGram on my social platforms, I wanted to create cocktails with you in mind. Many of you likely have random bottles or ingredients around the house that you don't want to go to waste, so why not use them in a cocktail? 
For this week, I had someone reach out wanting to know how to use Cynar in more cocktails. At first, this was not my cup of Bitter Aperitif. But over the years, whatever I hated at first, has always creeped into my heart. There's always one cocktail that can turn you and convince you otherwise, and this creation is just that for me. Cynar can seem overwhelming, but in the right balance, it can work magic.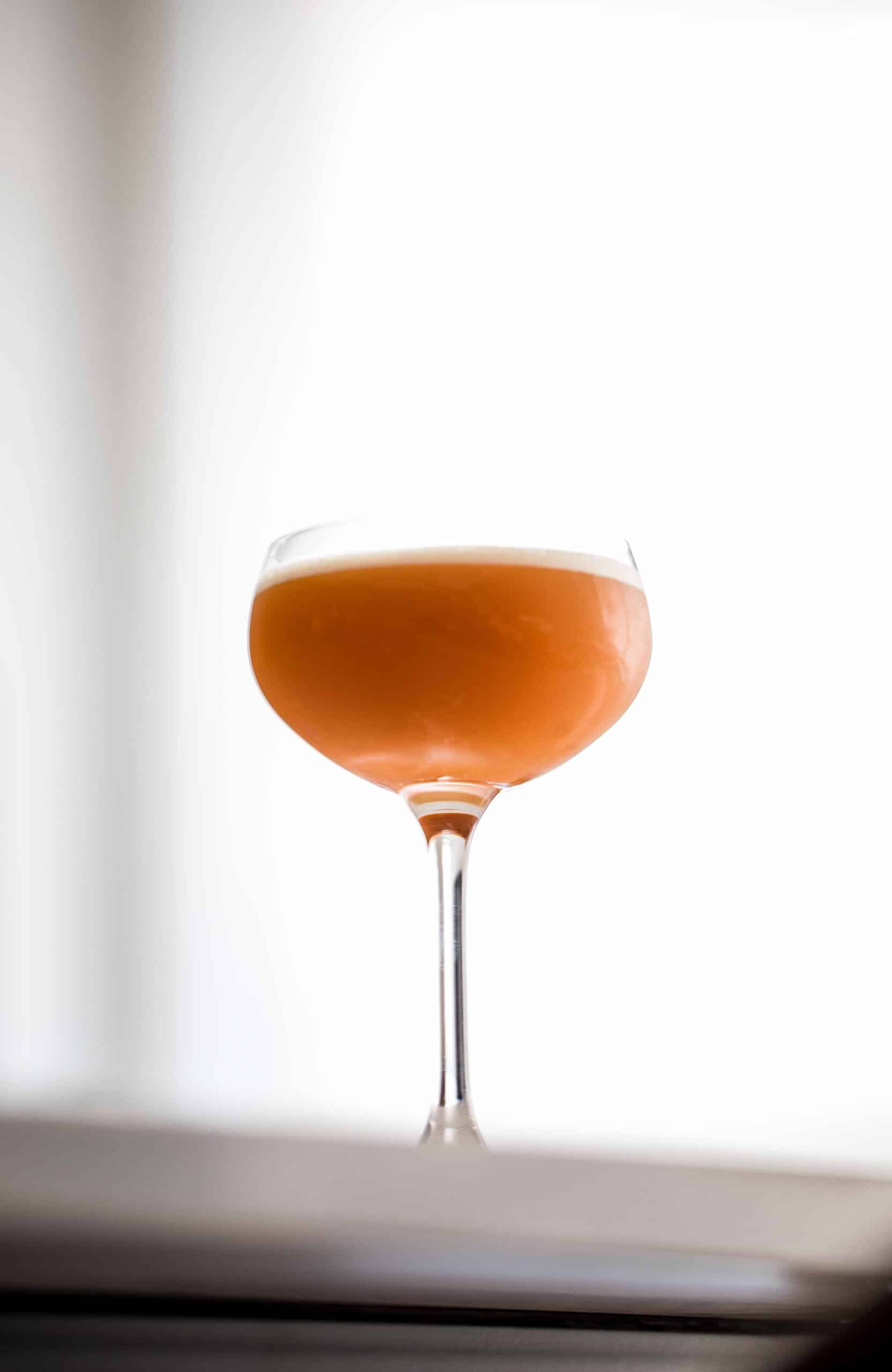 Working with Cynar
Like I mentioned before, Cynar wasn't always my jam. And for most, it won't be. If you're not a fan of bitters or only drink vodka sodas, this is going to come as a drink culture shock. Through a developed palate, things start to make sense. You know when and where it should be used and most importantly, HOW MUCH!
Now with bitter flavours, I do love mixing it with tropical fruits. They just add the surprising twist to some classic flavours. For example, a small Campari float over your Pina Colada can prove to be the most wonderful surprise! So I took that approach with this cocktail and decided to bring out an aged blended rum I love.
If you're trying to find other ways to work with Cynar, think of the classic bitter cocktails out there. The Negroni, Toronto, Americano (why do the majority have city names, lol), are all great examples where you can substitute Cynar with the Bitter Aperitif and see what you think! That's where I would start, and be open minded that it may not work in the same ratios. You may have to tone things down, so be mindful of this!
Putting this Rum and Cynar Cocktail together
So I mentioned my inspiration to work with Rum in this Rum and Cynar Cocktail. I heavily debated a Jamaican rum, but I thought there would be too much going on. Something blended, aged and premium would do just the trick, and remember, premium doesn't always mean a high sticker price.
For this cocktail I brought out the Chairman's Reserve Rum Original. Definitely a staple in my home bar and for good reason. DO NOT think you can switch this out with Bacardi and Havana Club and it will taste the same. It will NOT. So some of my recommendations in case you can't find Chairman's is going with Doorly's from Barbados (and most rums from Barbados to be honest), Real McCoy's and Mount Gay Black Barrel (okay so every rum from Barbados). Just ensure it's slightly aged to get some of those oak notes and stone fruit.
Then I just thought about the juices I wanted to pair. I kept it simple, because life deserves simplicity on weekends and that's exactly what I'll give on a Friday. So Happy Friday everyone and hope you enjoy this Rum and Cynar Cocktail.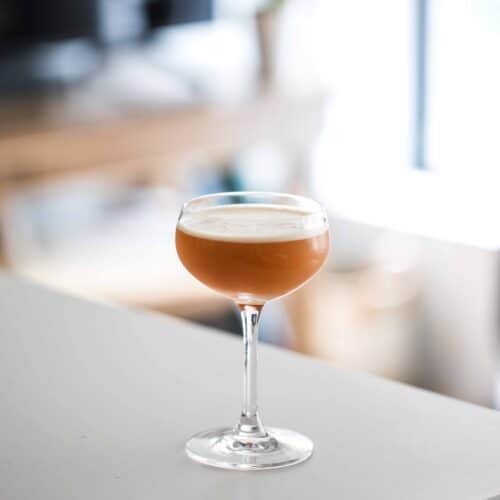 Bitter Cove
A delicious rum cocktail that uses a blended rum with tropical flavours and a hit of bitter notes!
– Difficulty: Intermediate
Ingredients
1.5

oz

Chairman's Reserve Original Rum

0.5

oz

Cynar

1

oz

Pineapple Juice

Not from Concentrate

0.5

oz

Lime Juice

1

oz

Brown Sugar Simple Syrup

1:1

1

dash

Angostura Bitters
Instructions
Add all your ingredients into a shaker with ice. Give this a vigorous shake.
Recipe Notes
To make the brown sugar simple syrup, simply combine 1 part boiled water with 1 part brown sugar. Stir until sugar dissolves and let it come to room temperature before use. 
To find more #NoDrinksWasted inspired creations, make sure to check out this link HERE.