Can we just make it official already? Sidecar needs to be the next trending cocktail. I LOVE a good Sidecar, and it was the first cocktail that I explored during my cocktail journey and it can never be replaced. It's Citrus, Sugar and Brandy. What is NOT TO LOVE? This time around I'm building a Pumpkin flavoured Sidecar Cocktail for #NoDrinksWasted and I can't wait to share this recipe!
Jump to Recipe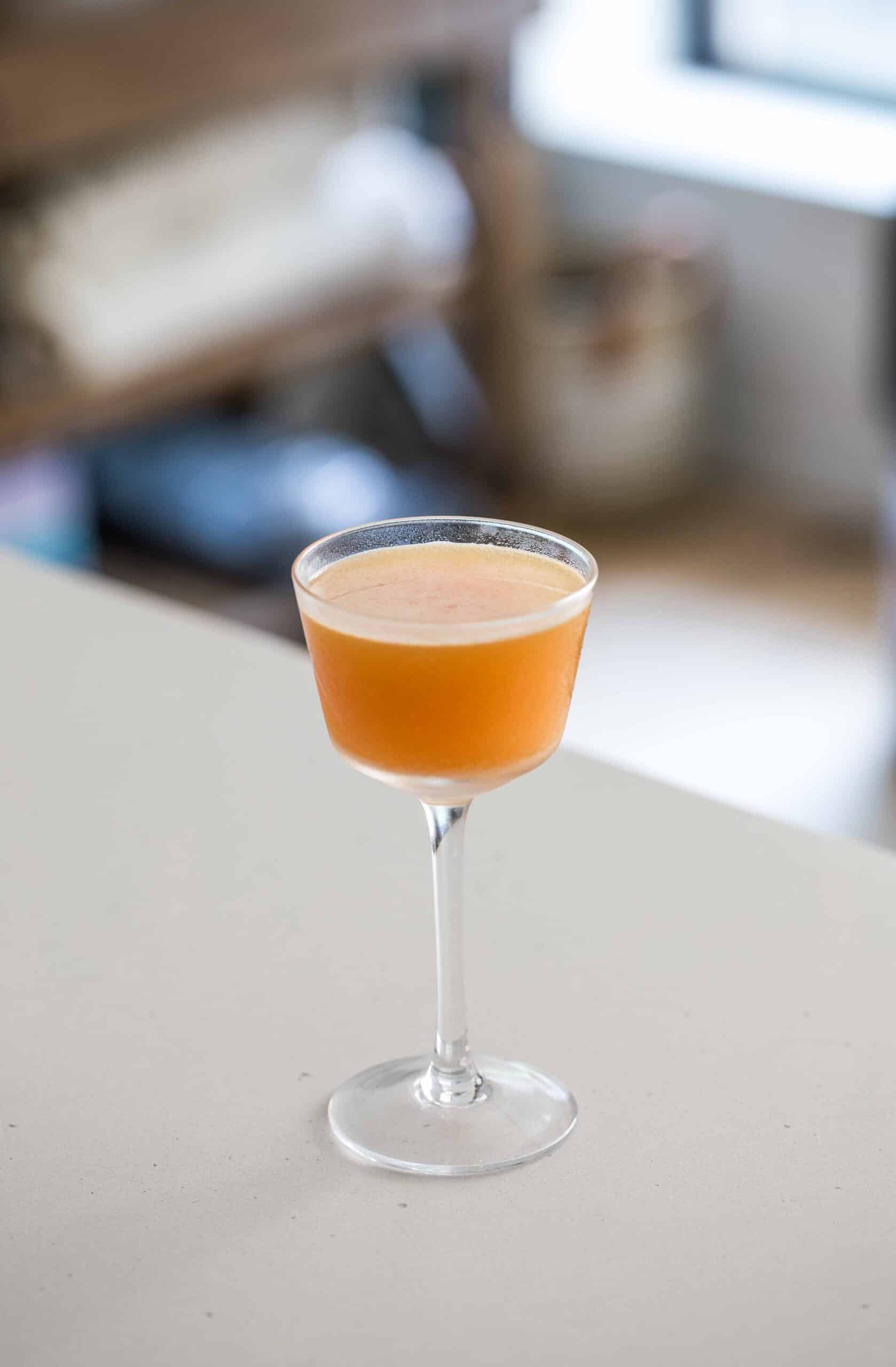 What's #NoDrinksWasted?
After a fun year of #DrinkYourGram on my social platforms, I wanted to create cocktails with you in mind. Many of you likely have random bottles or ingredients around the house that you don't want to go to waste, so why not use them in a cocktail?
Now my girl has been patiently waiting for me to create something with Pumpkin. We're talking 3 weeks of requesting Pumpkin Puree of some sort and I can't leave her hanging anymore. Plus it worked out because I've been building a cocktail menu for a restaurant with a delicious and EASY Pumpkin Syrup recipe that I'm going to use in everything.
Making your Pumpkin Syrup
I promise you when I say, THIS IS SO EASY TO PUT TOGETHER. I had to create something simple, especially when working with restaurants and you want to make sure the recipes are easy to recreate and follow. It plays an essential role in this Pumpkin Sidecar Cocktail, but you can use it in almost any of the pumpkin recipes on my website or creating something for yourself! Click on this link HERE for the Pumpkin Syrup recipe.
Building your Pumpkin Sidecar Cocktail
As I mentioned, there's only 3 basic ingredients when it comes to a Sidecar; Brandy, Sugar and Citrus. This gives this cocktail a ton of wiggle room for adaptation. Having had the Pumpkin Syrup in hand, this was an easy cocktail to create on a whim. I'd even recommend this for house parties and serving guests because it won't demand too much of your attention.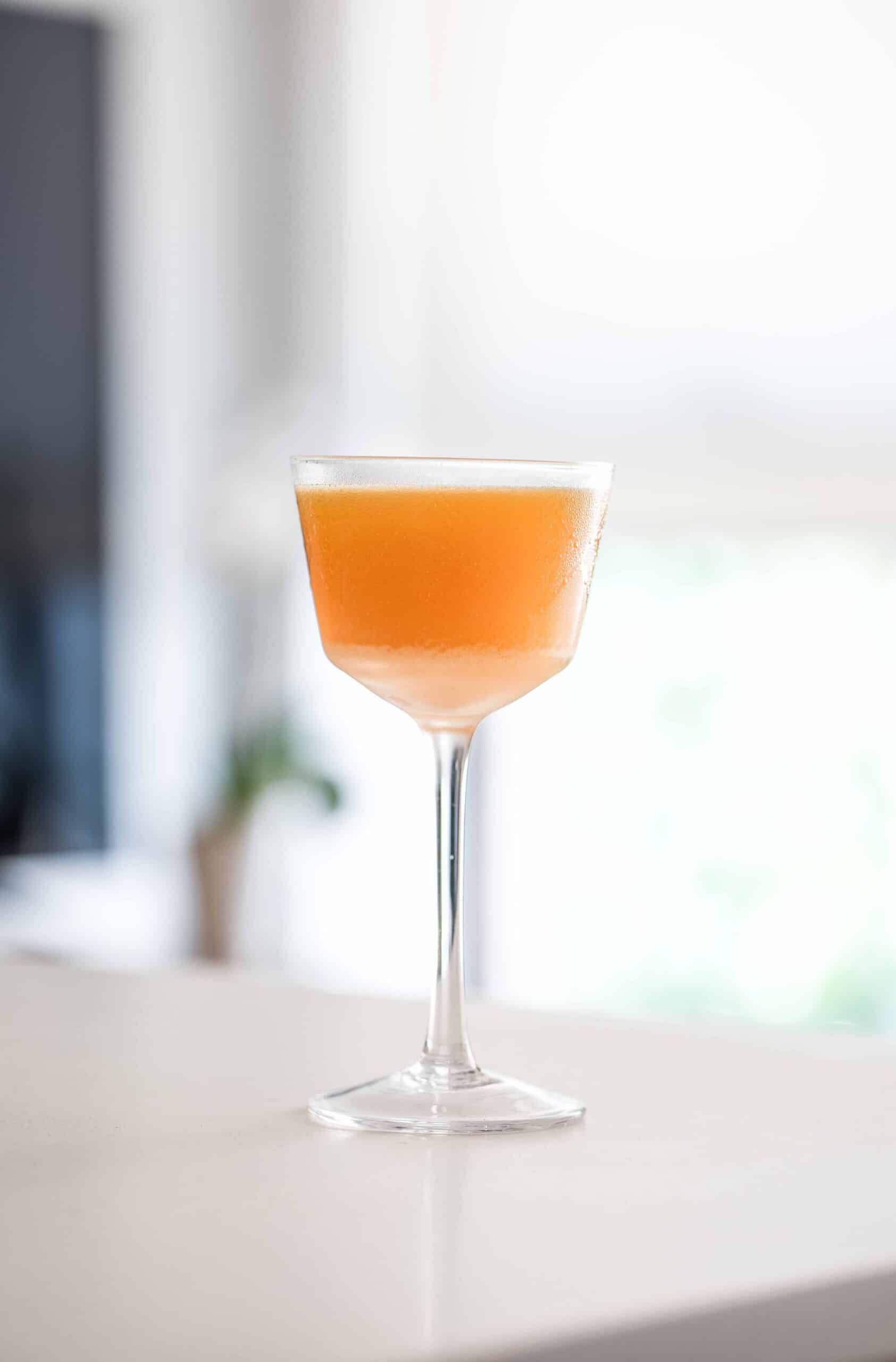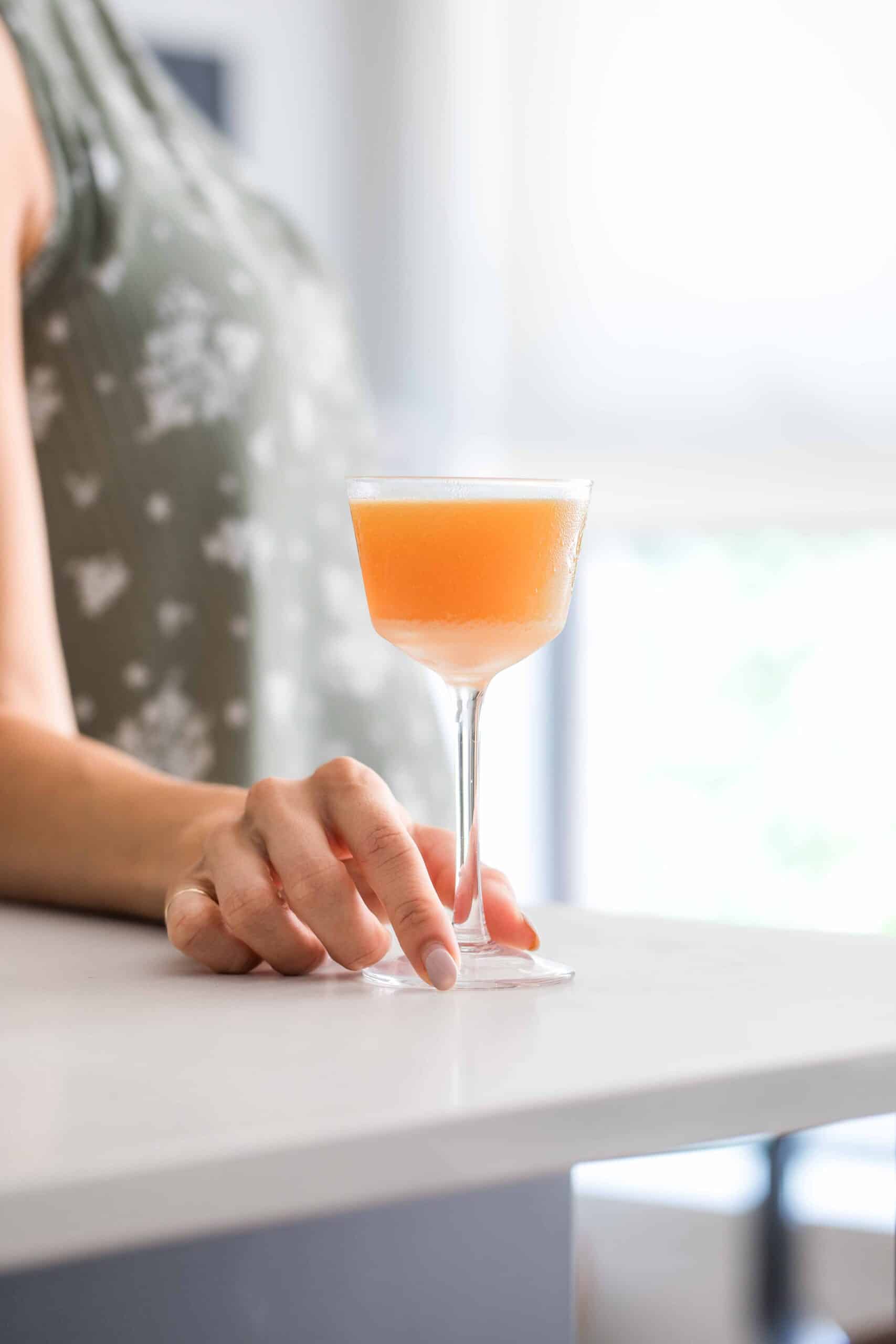 Pumpkin Sidecar Cocktail
The delicious classic gets a Fall dress up with a special Pumpkin Spiced Syrup with Brandy and citrus!
– Difficulty: Easy
Ingredients
2

oz

Brandy

Used Hennessy VSOP here

1

oz

Pumpkin Syrup

Find Recipe Below

1

oz

Lemon Juice
Instructions
In a shaker, add all your ingredients with ice and give this a vigorous shake.

Double Strain into a coupe glass and enjoy responsibly!
Recipe Notes
To find the Pumpkin Syrup Recipe, make sure to click the link attached
Want to find more Pumpkin Inspired Recipes on Liquid Culture? Follow the link attached for inspo!