Today we're serving up one tasty Pear Pisco Sour that's perfect for Fall. It's funny, I had dropped hints this week that I wanted to do something creative with Pisco, but you all still voted for a Pisco sour cocktail for this week's #DrinkYourGram. I'm not complaining though, because it's still one tasty cocktail, layered with fall flavours plus a bit of bitter notes that is perfectly fitting of my mood this week. Let me explain…
If you're new to the #DrinkYourGram concept, I created it as a way for me to connect with my audience on Instagram and have you vote for what YOU'D like to create at home. Since I started #DrinkYourGram in 2020, I've created some of my favourite cocktails PERIOD and I have all of you to thank. For this week, I wanted to highlight Pisco once more because we just DON'T make enough cocktails with Pisco. Feeling inspired, I wanted to shake something up with this Brandy! Here were the results:
Vote #1 – Pisco Sour (56%) vs Anything Else
#2 – Fall flavoured (55%) vs Tropical Vibe
#3 – Add a dash of Coffee vs Cinnamon flavour (61%)
I do want to say this. With all the Fall cocktails I've had to whip up in the past few weeks, I had my fridge stocked with everything I needed so I didn't have to leave the house (which is always a win). And that's probably why you all voted the way you did, wanting to use up whatever you had in your fridge to make something delicious, yet accessible. Now let's go over some of the choices I made for this Pear Pisco Sour.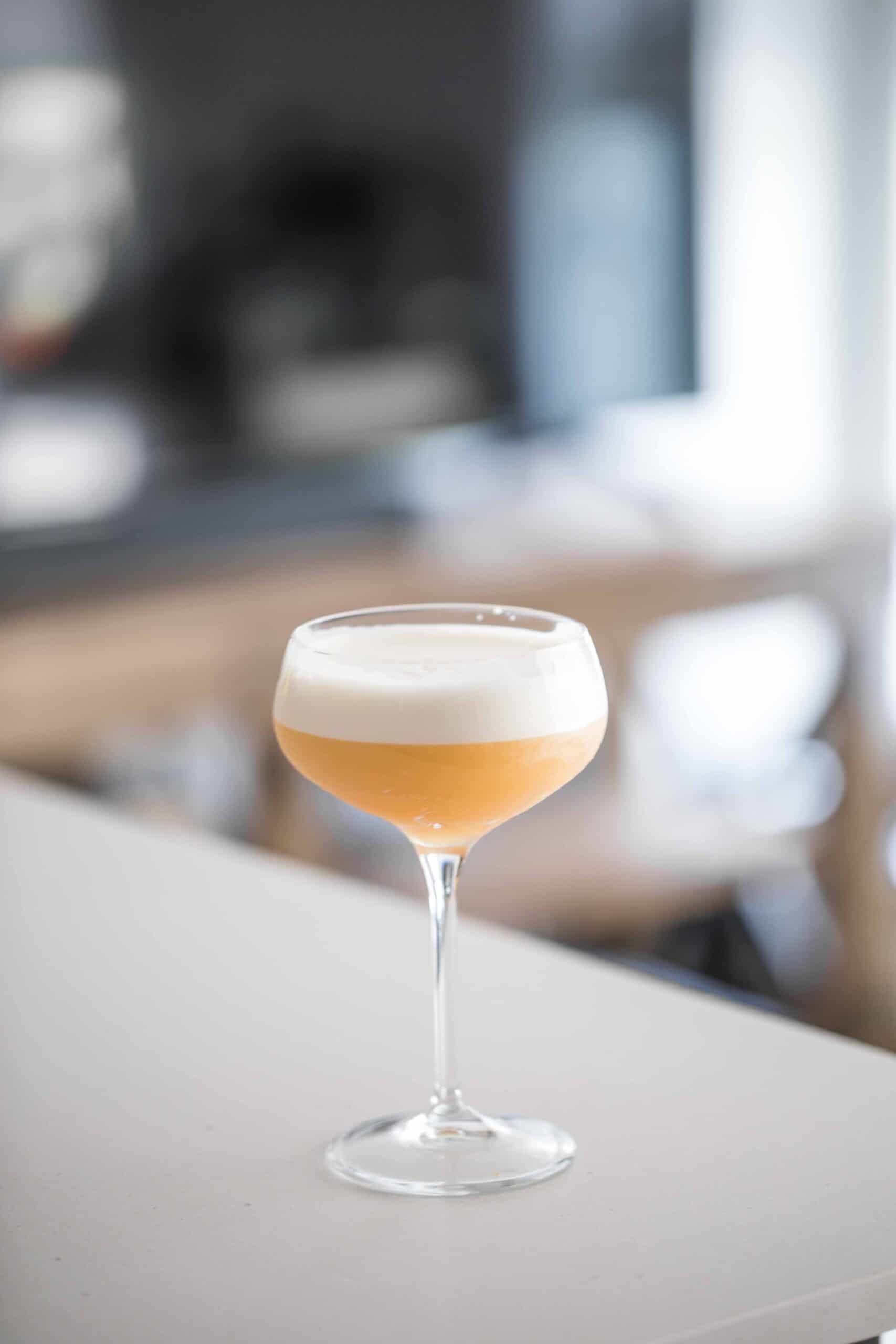 Fernet Branca
The spirit I once couldn't stand, has gained a new found love in the past few years. A little goes a long way, and it really is all about balance. But there are two reasons why I wanted to use Fernet. First, take note of the date and the current climate. We're anxiously awaiting our premier to make an announcement about new COVID restrictions and I'm feeling slightly Bitter about it. We all know closures have to be put in place, but I'm just feeling for the industries and local shops being so dramatically affected by this time.
Then there is the obvious reason where Fernet comes to play in Fall and Winter cocktails. It's brightness, yet bitter attributes reminds me so much of the winter and fall months, and I wanted those flavours to come through. Plus, I don't work with it as much as I'd like too, so this was a refreshing spin.
Choosing your Pisco for this Pear Pisco Sour
I'm not even close to an expert when it comes to the different styles of Pisco, and I know the experts hate when Pisco is categorized under Brandy because it still gives people know idea of its true taste. So if you're new to this category, pick up a couple different styles from the same brand to compare. That's the ONLY way you'll learn, and you'll be grateful for the experience. My go-to brand, and I don't see that changing for a while, has been the Caravedo Pisco group. This time around, I used their Quebranta for it's distinctive brightness, floral and lavender taste. I thought this would lend well to bring out the Fernet Branca and I was really happy with the results.
The Rest of the Cocktail
Combining the rest of the ingredients was fairly simple thanks to your votes. Decided to go with a pear flavour, because again slightly delicate in flavour and would let the Pisco and fernet shine through. I do highly recommend going with a nectar over pear juice. I find the pear juices are watered down, and I really wanted the pear to shine through. Plus with the Nectar you don't need to add any sugar to the mix since there is enough in the nectar.
Instead of using cinnamon bitters, I opted for Nickel9's Cedar Cherry Bark which has a predominate Cinnamon character, but with so much more (complimenting the fernet). I've been a fan of this Toronto Distilleries Bitter collection for a while now and the flavours never disappoint.
OH and lastly the Verjus! That ended up doing two things. It added a citrus component and added to the depth of the Fall flavours. You may find this product at specialty stores or at your local wineries. I know for Ontario, Featherstone creates some of my favourite expressions! And it's alcohol free which is always a plus.
If ever you have any questions, please do not hesitate to reach me via email or my social media platforms. Liquid Culture is always here to help you with your Home Bartending journey. Want to find more Pisco Recipes? Make sure to follow this link here for more inspiration!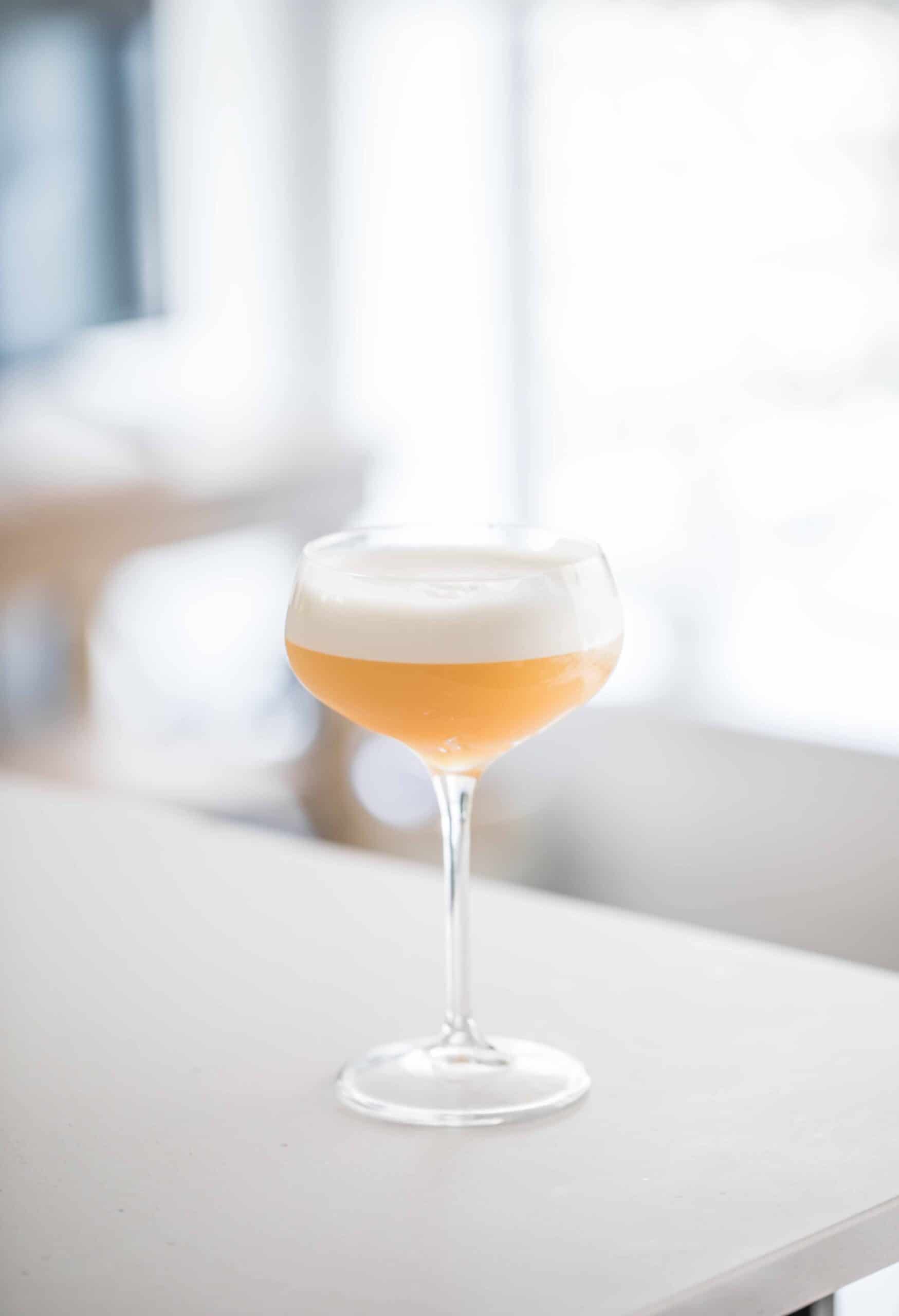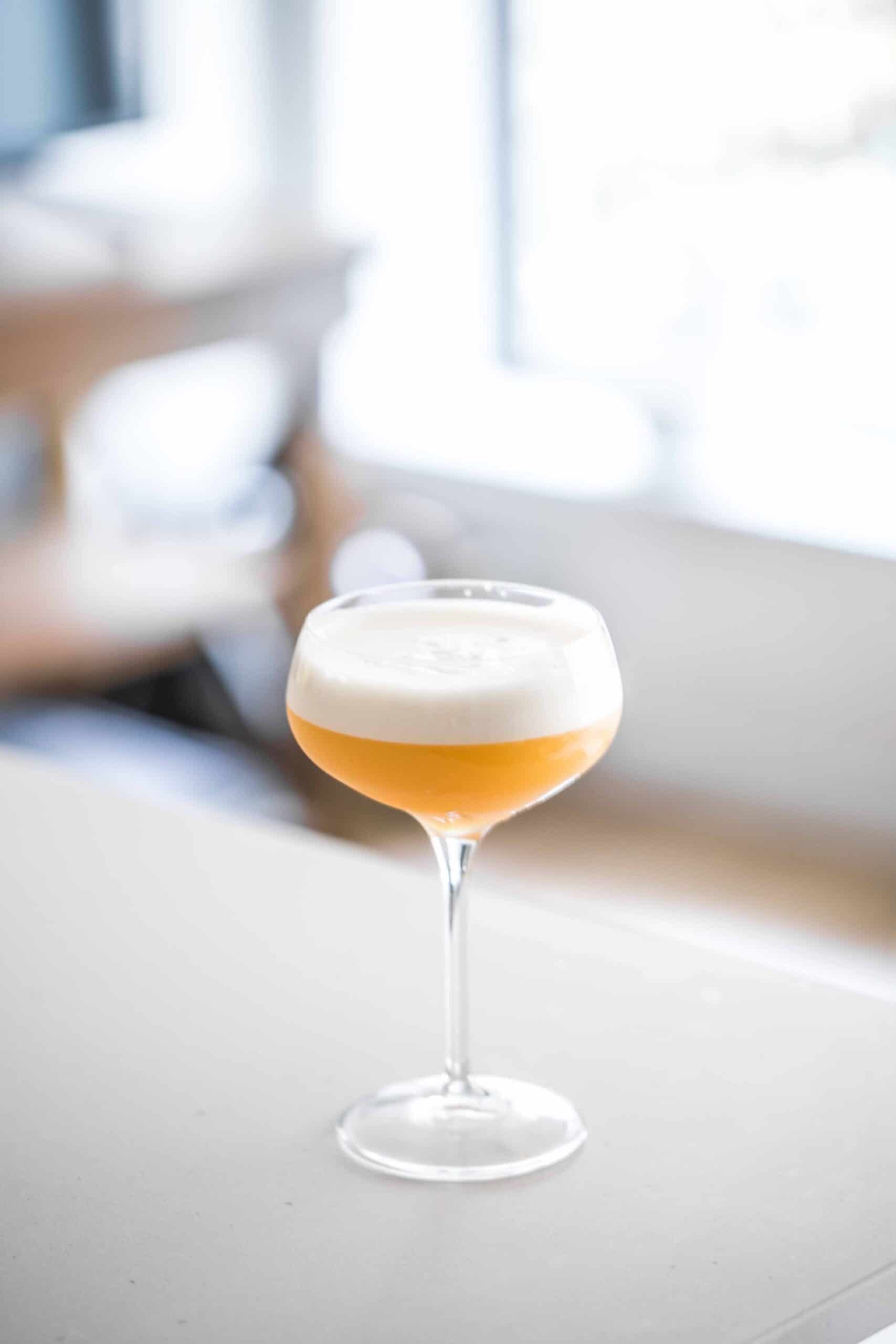 Bitter Sweet Beginnings
A Fall inspired, bitter rendition of the Pisco Sour combining Pisco Caravedo, Fernet Branca, Pear Nectar and Verjus!
– Difficulty: Intermediate
Ingredients
1.5

oz

Pisco

Caravedo Pisco Quebranta

1

oz

Pear Nectar

3/4

oz

Verjus

Featherstone used here

1/4

oz

Fernet Branca

1

Egg White

3

dashes

Nickel9 Cedar Cherry Bark
Instructions
In a shaker, add all your ingredients. Give this a vigorous dry shake (without ice).

Fill your shaker once more with ice and give it another vigorous shake.

Strain into your favourite coupe glass and let it settle (approximately 30 seconds) before serving.