I'm bringing together the warming spices of Drambuie and mixing it with Vodka, Orange Juice and Rosemary for this refreshing winter twist on the classic sour. If you've been wanting to experiment more with vodka, you'll love this warming, shaken rendition.
Choosing your Vodka for your Rosemary Vodka Sour
It's very likely that your drinking journey started off with Vodka. I know mine sure did, but as I evolved, I know that there's still a ton that have stayed true to the Vodka Soda. Well I'm here to share some new cocktails using this iconic spirit, and this sour does just that. It has amazing warming spices thanks to Drambuie, plus it has bite and savoury notes from the Rosemary that I absolutely love.
Now when choosing your vodka, you have a ton of great options out there, so I like to be mindful of the brands I use. Vodka is unlike a lot of spirit categories where the majority of the time, you can switch between brands without it drastically changing the taste. That's why I like to be mindful of the brands I use. Whether it's Canadian, organic, sustainable, gluten free, use what works best for you! Seeing as I'm all about supporting Canadian brands, I've leaned towards the Northern Keep Vodka this time around. Plus it's Rye based, spiced notes lend so well with the characteristics of this cocktail.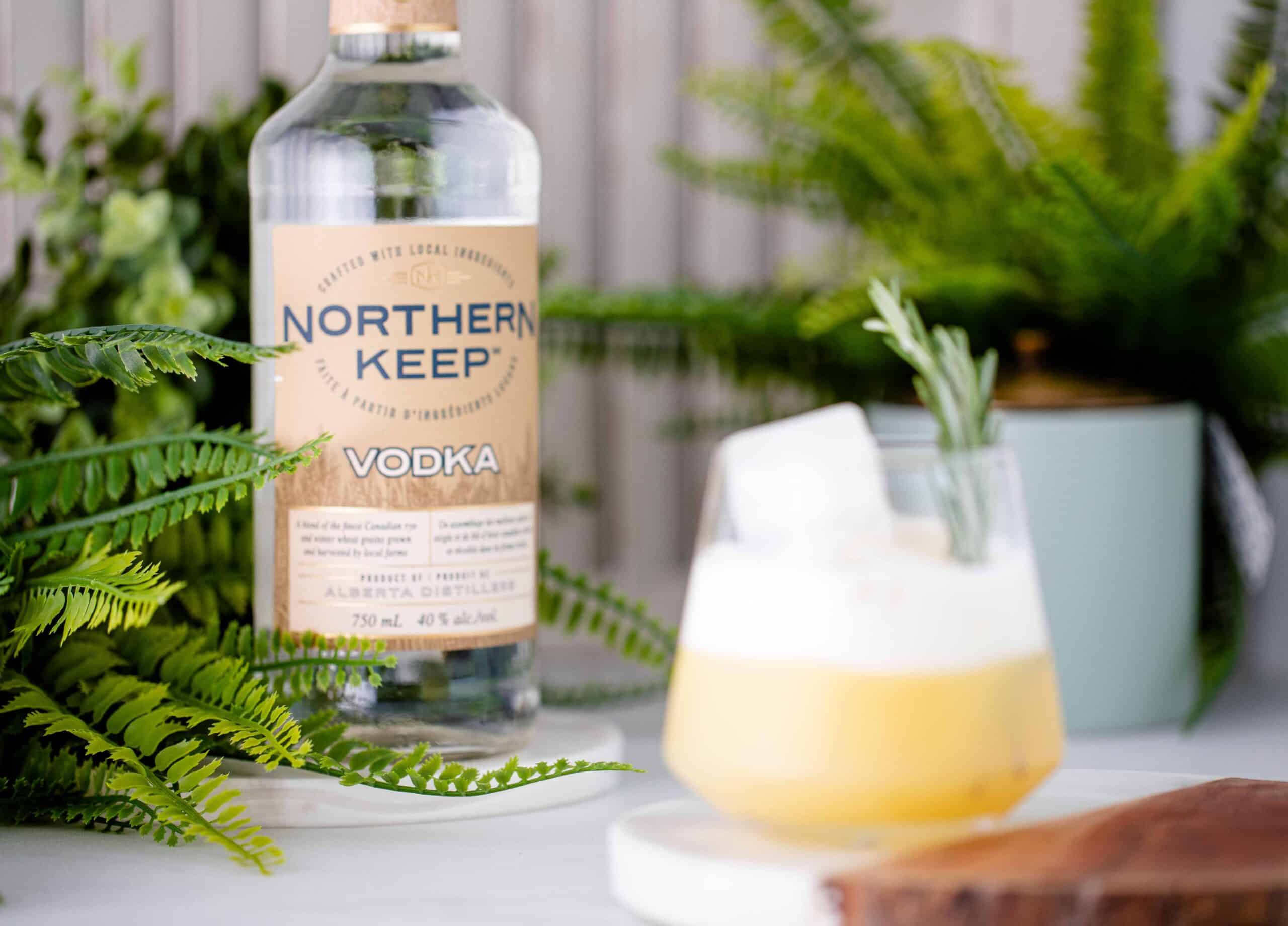 What's Drambuie?
So this is a liqueur that I find I'm constantly mixing with during the Fall and Winter months and that's based on its taste profile. It's a Whisky based liqueur that is infused with a number of spices and honey, making it perfect for the warming seasons. I've used it on a number of occasions here on Liquid Culture, so this will not be a liqueur that goes to waste!
I love the added depth of its whisky base, which is what I was going for here. In addition, with most sours consistently made with whisky, I thought it brought the best of both worlds here.
If you don't have access to Drambuie, although it's hard to replace, I would add a dash of an Irish Whisky and honey. Possibly shake in 2 cloves, or when creating your syrup, add your favourite fall spices to infuse.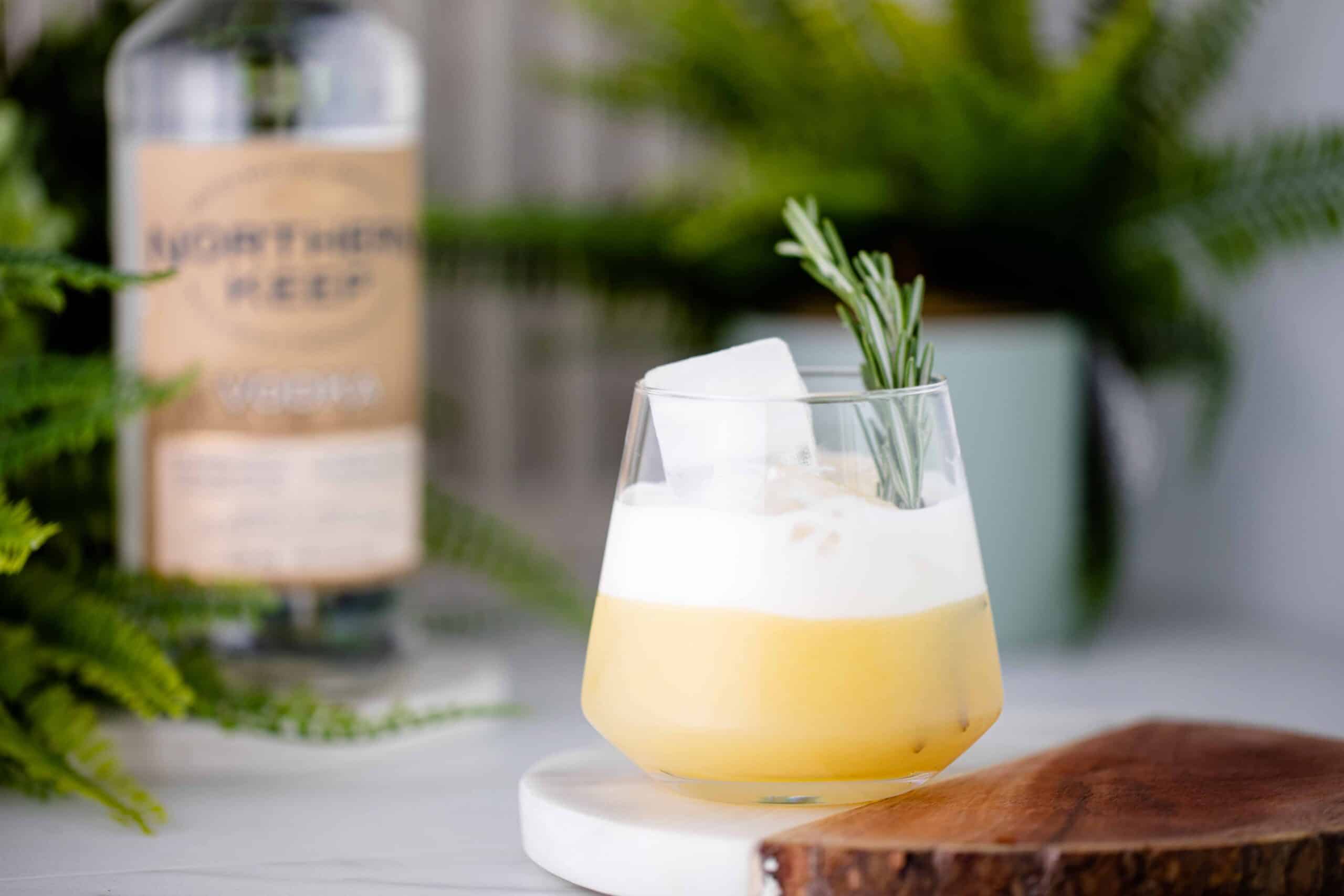 Egg Whites vs No Egg Whites
I'm always team Egg Whites, because it adds a texture and depth to a cocktail you can't find elsewhere. Think of it as the foam top to your latte, which I'm sure we're all a big fan of.
Thing is, maybe you're vegan, or just grossed out by the idea of egg whites in your cocktail. Well, you do have some options! Aquafaba is my first choice, and for those of you new to the concept, it's simple chickpea soaked in water (or you can use the liquid that's typically drained from your cans). It BARELY affects the taste, I promise you that, plus this is a very sustainable practice.
There's also foamers out there that create that same effect (they're typically sold in the bitters section in your specialty bar stores). I'll admit, I'm not the biggest fan of them or the taste, hence why I never use them in my cocktails.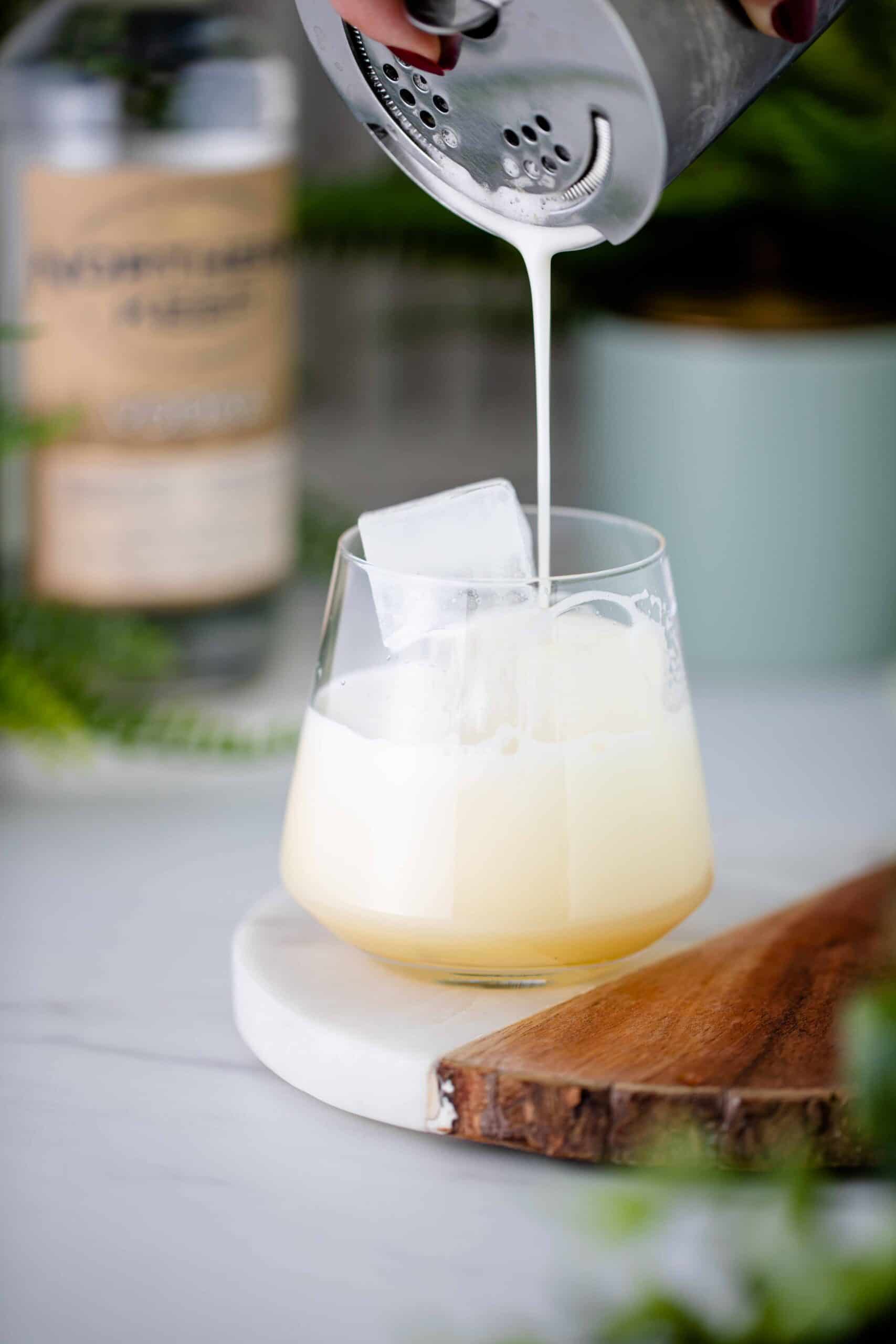 Want to find more Vodka cocktail inspiration? Check out the link here for more creative ways to shake up with vodka!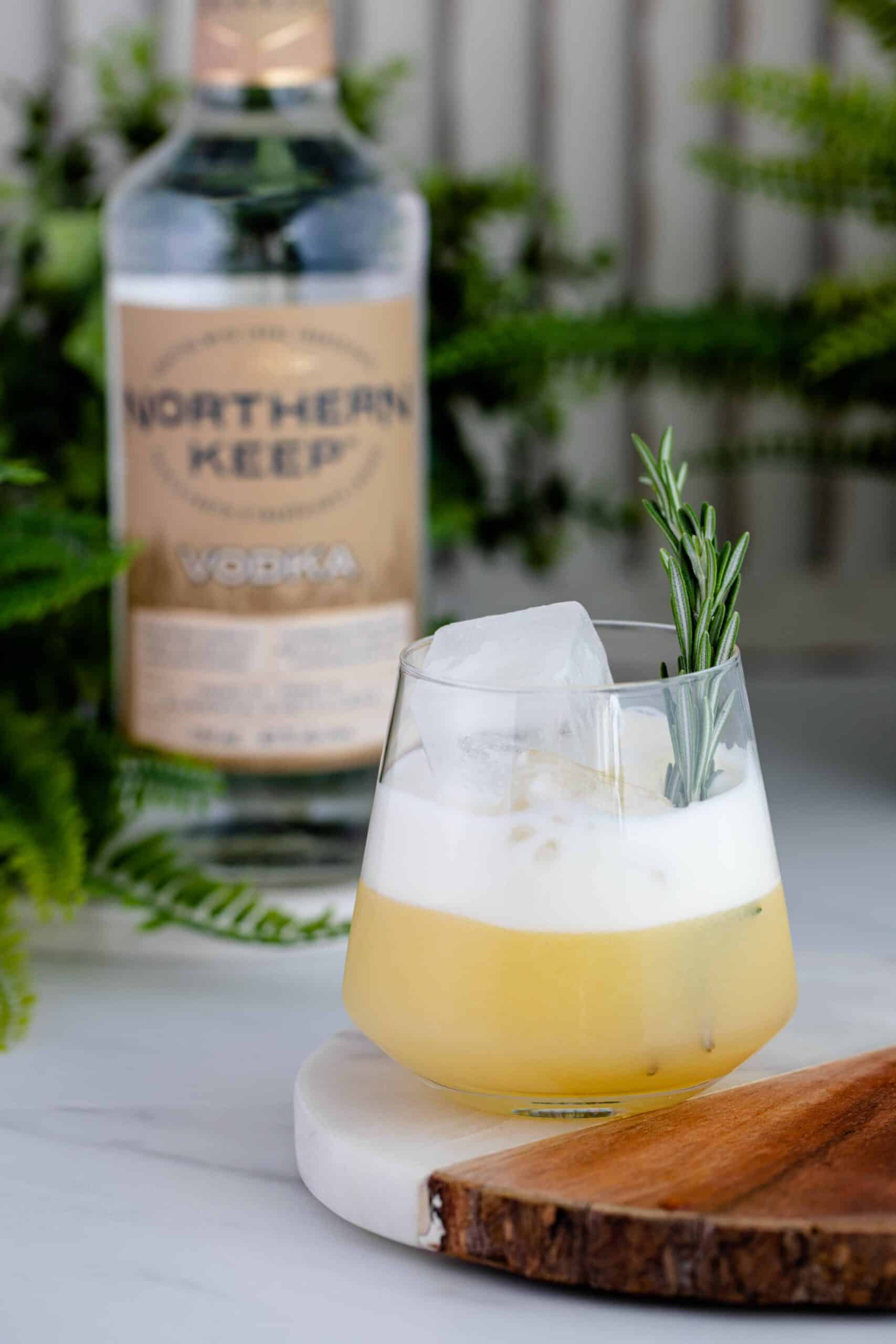 Winter Rosemary Vodka Sour
Featuring Northern Keep Vodka with the warming spices of Drambuie, we've got a delicious Vodka Rosemary sour for you to whip up.
– Difficulty: Intermediate
Ingredients
1.25

oz

Northern Keep Vodka

0.25

oz

Drambuie

1

oz

Orange Juice

½

oz

Lemon Juice

½

oz

Simple Syrup

1:1

1

dash Angostura

2

Rosemary Sprigs

1

Egg White
Instructions
Add all your ingredients into a shaker (leave 1 rosemary sprig for garnish). Without ice, give this a vigorous shake to allow the egg whites to foam.

Open up your shaker and add ice. Give this one more vigorous shake.

Strain over fresh ice and garnish with Rosemary.
Recipe Notes
Note that the Simple Syrup recipe (as with most of the recipes on the website) uses a 1 to 1 ratio of Water and Sugar. Simply combine granulated sugar with equal parts boiled water. Stir until dissolved and combined.