We're going budget friendly with this at-home cocktail, combining Gin, Sherry, Lime and Cherry Juice for this week's #DrinkYourGram. Ready for a Cherry Bomb of flavour? Read on below…
If you're new to the #DrinkYourGram concept, I created it as a way for me to connect with my audience on Instagram and have you vote for what YOU'D like to create at home. Since I started #DrinkYourGram in 2020, I've created some of my favourite cocktails PERIOD and I have all of you to thank. For this week, I wanted to think about your wallets, since Black Friday is here and with the holidays, it's easy to spend money. So without further ado, here were the results you voted for!
Vote #1 – Choosing between which base spirit you'd like to use. Between Vodka, Whisk(e)y, Gin and R(h)um, most of you wanted to see something budget friendly with Gin!
#2 – Amaro vs Fortified Wine (55%)
#3 – Single Serve (74%) or For a Crew
#4 – Choosing between Mango Flavour or Cherries (56%)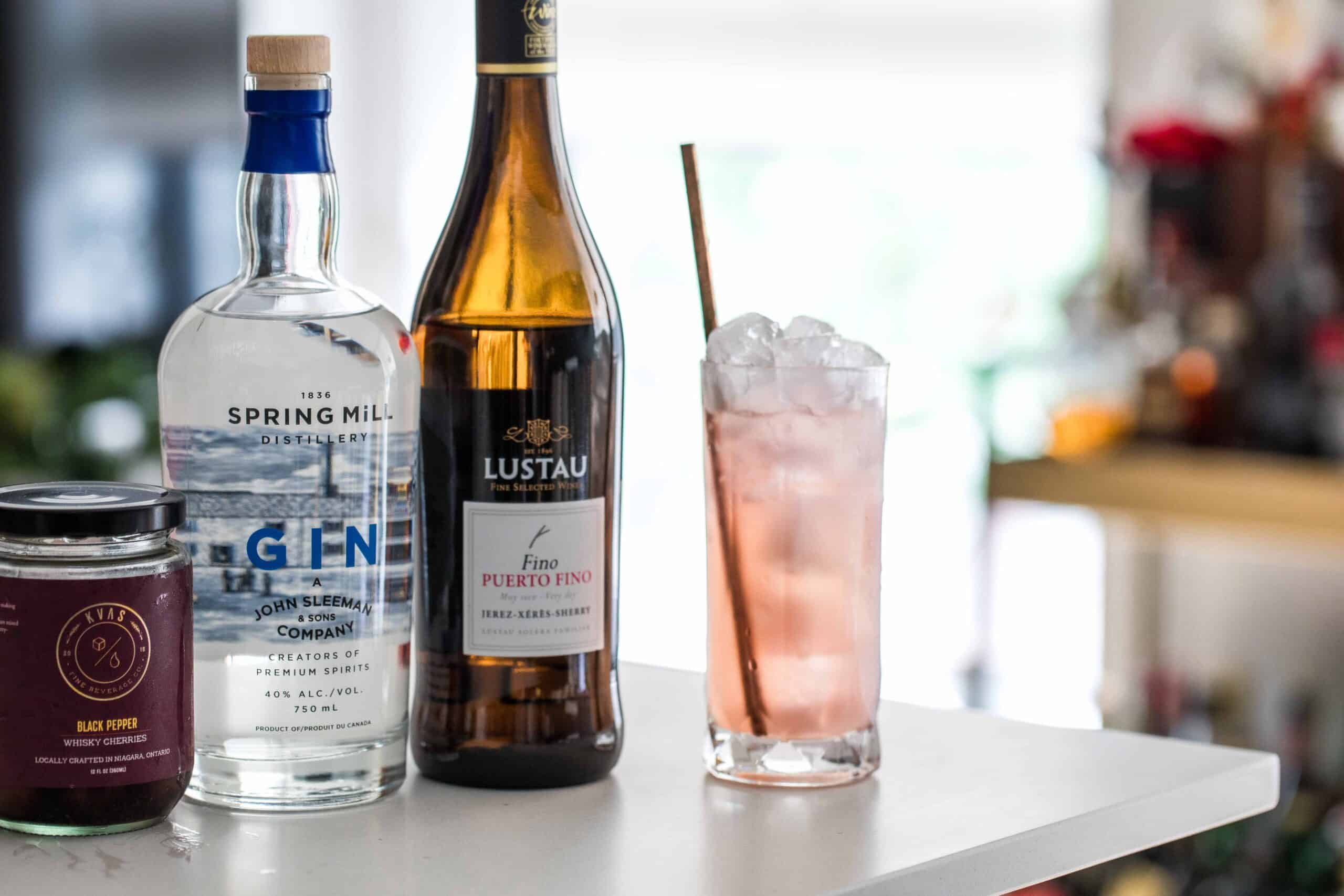 Let's Chat Gin for this Cherry Gin Cocktail
I asked you to vote between these four categories of spirits, hoping to find the spirit you tend to lean towards for a QUALITY, yet reasonably priced alcohol. With that said, one way to keep things approachable in price is by splitting the base of the cocktail. By that I mean I use equal parts of two different types of liquors. So instead of me doing the traditional 1.5 or 2 oz for a recipe with Gin, I'm pouring 1 oz Gin with 1 oz Fino Sherry in this particular cocktail. I've done the same with vermouth, other liquors, etc. and it's a great way at keeping costs LOW!
For this cocktail, I went a little different from a classic. This is a gin from Spring Mill that was gifted from a friend. Although it states it's a London Dry Gin, I find the Juniper fairly delicate which worked well in this cocktail! I'm getting a lot more of the barley and wheat that almost adds a slight richness and sweetness to the spirit. You definitely taste the citrus peels which helps balance everything else, but it's approachable nonetheless. I would avoid anything too floral for this cocktail, a genever would work well here or even an Old Tom. Experiment if you'd like and tell me which you prefer!
Fortified Wine
I knew I wasn't going to make this cocktail spirit forward. That's because it tends to drive up the price for the drink, so I opted for an easy short drink, but I wanted to make sure it had punch. That's why I didn't go with a Dry Vermouth as I typically do. Instead I wanted the funk from a Fino Sherry, that would brighten up the cocktail without it feeling muted. Plus Sherry can be very affordable and by splitting the base, the price hits the right spot! Want to find more recipes with Fino Sherry? Head over to this link here for inspiration.
Choosing the Citrus
I HIGHLY debated if I would even use citrus for this Cherry Gin cocktail, since 1 whole lemon isn't exactly cheap. With that said, I decided to keep this cocktail accessible and opted for a lime instead (since they tend to be cheaper than lemons, plus with the right lime, you can get a ton of juices!). So this was a volume and very much a cost decision.
Now what about the Cherries?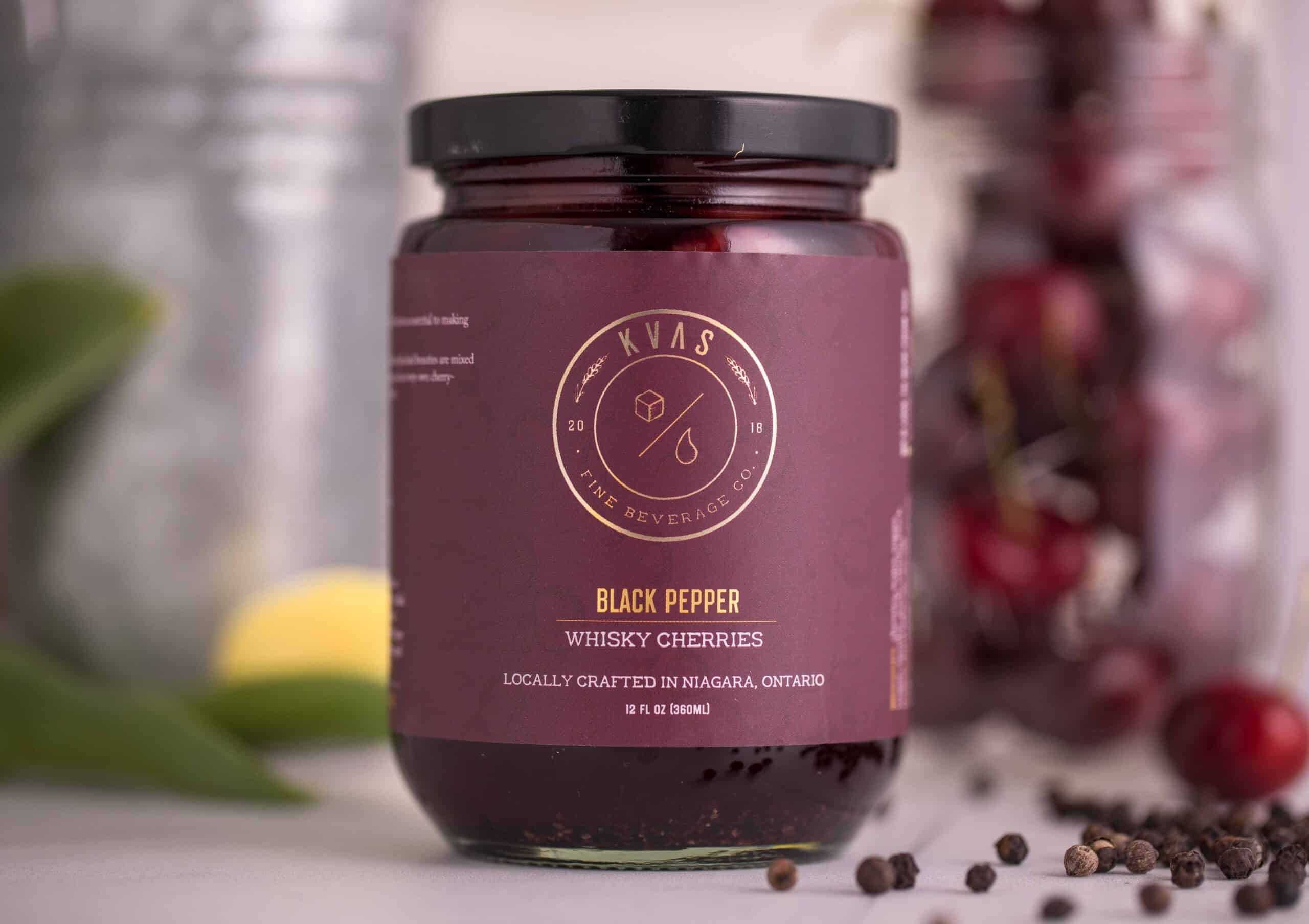 Again, this made me think. I realized there's no way I'd use real cherries, since CHERRIES ARE EXPENSIVE! Not that I'm complaining or wouldn't spend on cherries, but that's not the point of this cocktail. That's when it hit me…brandied cherries. The liquid inside the cherry jars tend to be thrown away, when in fact, you should use them in your cocktails. I decided to use the liquid, which helped balance out the drink with some sugar. Plus it added that cherry component to the cocktail (thanks to your votes), at a reasonable price!

I love KVAS's Whiskey Black Pepper Cherries, and the liquid in which the cherries are soaked in is fantastic! This juice isn't insanely sweet, hence why I used a white sugar cube for this cocktail. If you have luxardo brandied cherries, maybe opt out of the sugar cube and just increase the cherry juice slightly. You don't need much for it to go a long way, and as always, adjust this to your preference! Don't be scared to experiment, especially if you don't have all the ingredients at home.
And that's it folks! I do apologize for the delay on this one. Holiday's have been another level of crazy here at Liquid Culture, but all good things and very grateful. Ready to shake up this Cherry Gin Cocktail?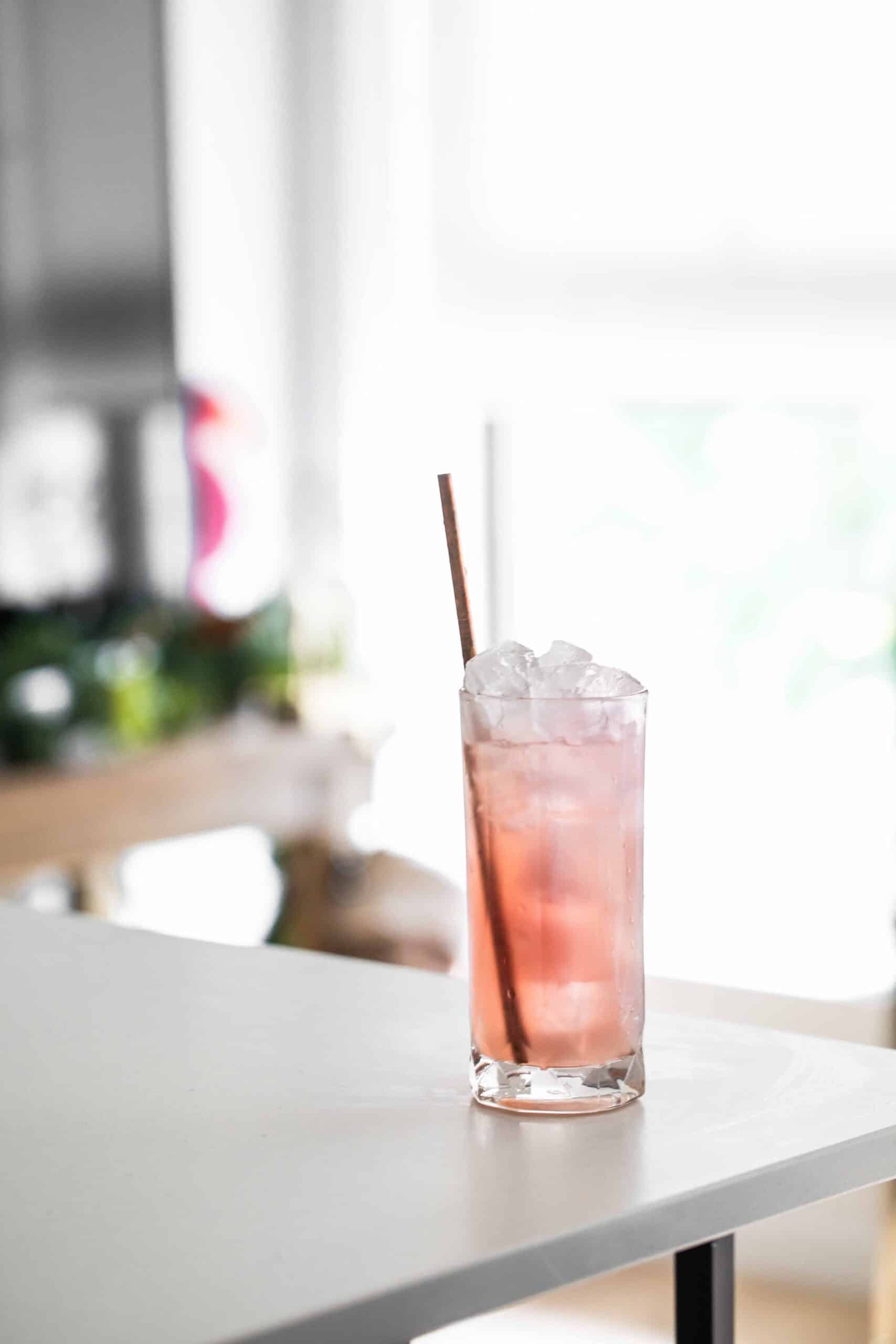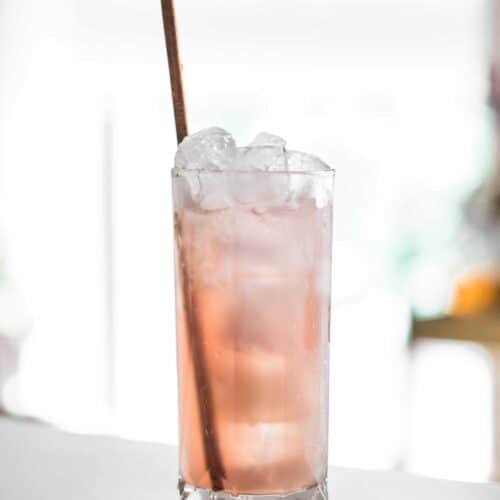 Cherry Bomb
A budget friendly cocktail perfect for home combining Gin, Fino Sherry, Lime Juice and Cherry.
– Difficulty: Intermediate
Ingredients
1

oz

Gin

Spring Mill used here

1

oz

Fino Sherry

Lustau used here

3/4

oz

Freshly Squeezed Lime Juice

3/4

oz

Brandied Cherry Juice

KVAS Black Pepper Whiskey Cherries used here

1

White Sugar Cube
Instructions
Fill your collins glass with cubed ice and top with crushed ice.

Grab a shaker and add your lime and sugar cube and muddle until dissolved.

Add the rest of your ingredients. Give this a good shake.

Strain over fresh ice. Cheers!