I'm thinking of a lot of moms out there, including myself, that are desperate for a little vacation! COVID has me craving the tropical weather I love and the quickest way to get me into the mood is definitely with some tropical cocktails. I share this special Mojito that uses a Blonde Ale! This refreshing cocktail is everything you need and more with its delicious tasting notes. See how it's made here.
If you'd like to this cocktail live on camera, make sure to check out the link HERE for this special Mother's Day Drink Segment on CTV's The Social.
We're going on a Tropical Adventure with Flor de Cana
Rum has a very special way of transporting me to the tropics. This category has long been misunderstood, but I can honestly say, it's bringing some of the most versatility to any spirit category out there. Yup, I said it.
I have typically loved my rums from the French Islands, Jamaica, Brazil (okay Cachaca is its own category, but you get it) and Barbados, but today I get to highlight my Spanish Rums with Flor de Cana.
When it comes to choosing a rum for this cocktail, you want to stick to something that is lightly aged and preferably Spanish. With that said, I was really tempted to mix this up with a Cachaca or Rhum Agricole. Both would work wonders. As well as a Baijiu! But that's a whole other category we've got some learning to do. Just whatever you do, DO NOT use a Spiced Rum for this cocktail. It will be entirely different. Even changing the region of where you're getting the rum will change the cocktail drastically. That's the thing about rum, they are not as easily interchangeable as say the Vodka category.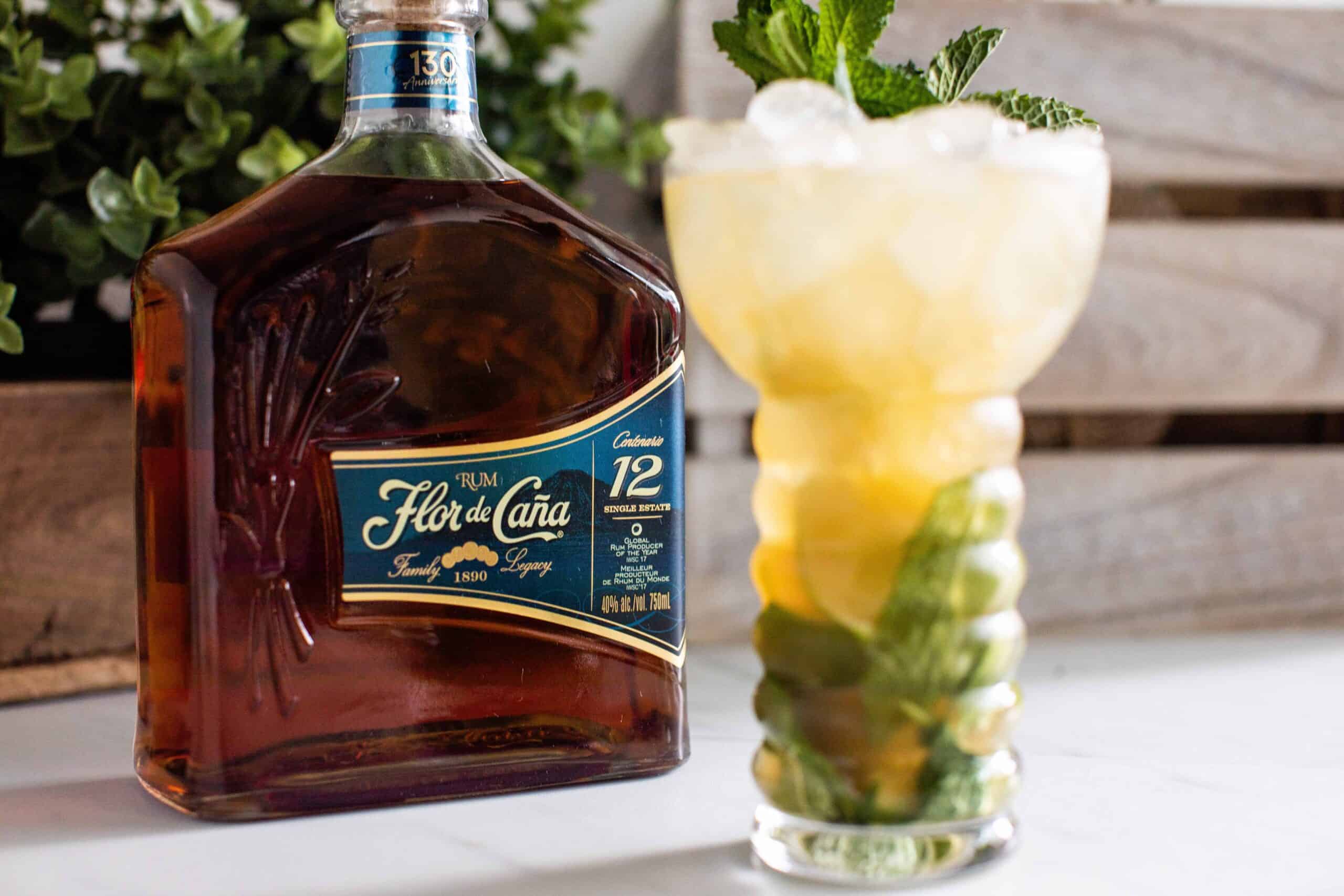 The Importance of Crushed Ice
I've said it before and I'll say it again, ICE PLAYS A VITAL ROLE IN COCKTAILS. The appropriate glassware, the type of crushed ice used, has all been carefully calculated to give you the right amount of dilution to give you a BALANCED cocktail. For example, think of the classic Old Fashioned. If you read the ingredients, all it is is Bourbon, Sugar, Citrus and Bitters. But the most important ingredient that is not listed is WATER! While stirring the cocktail, it helps dilute and bring out the appropriate balance you need for an Old Fashioned. Much like whisky drinkers who will add a drop of water to their glass, this is to help release the aromas. IT is a GOOD THING. Can you tell I'm passionate about this? You can read more about it in my write up HERE.
So what's the right ice for this cocktail? Crushed my friends! So make sure to pick up some up.
Choosing your Beer
There's a few routes you can take when picking your beer for this cocktail. The main thing is you want to go on the lighter route. Even something fruit forward like a Gose or Saison would work wonders. I initially thought of the Kronenbourg Blanc for this cocktail, but I always like to support my local brewers where I can and we all know my love for Collective Arts Brewery. The Saint of Circumstance Blonde Ale would work very well here. But for this segment, the Matter of Fact is the beer of choice and absolutely DELICIOUS. Go for something fairly dry, citrus forward, even a touch of sweetness works.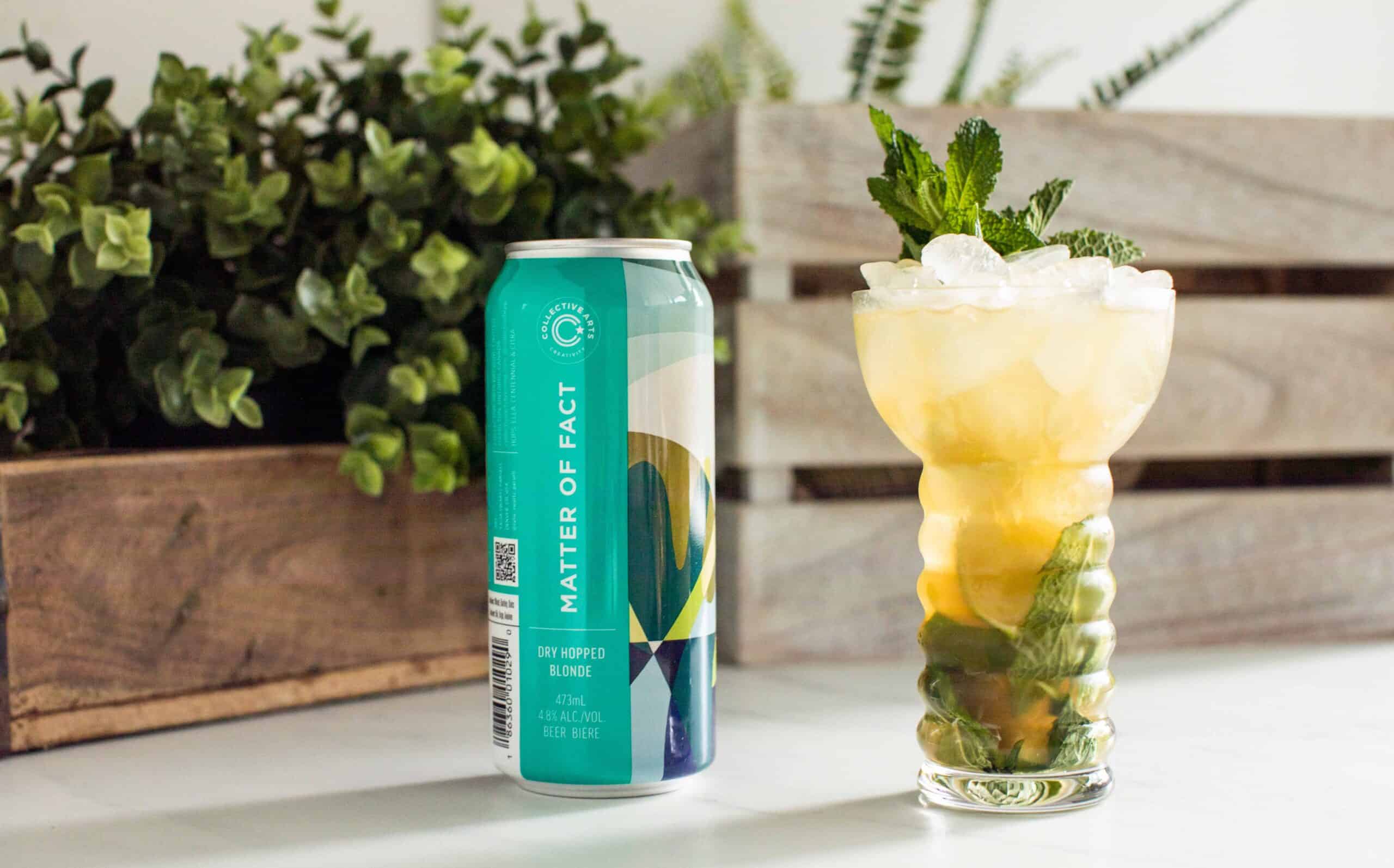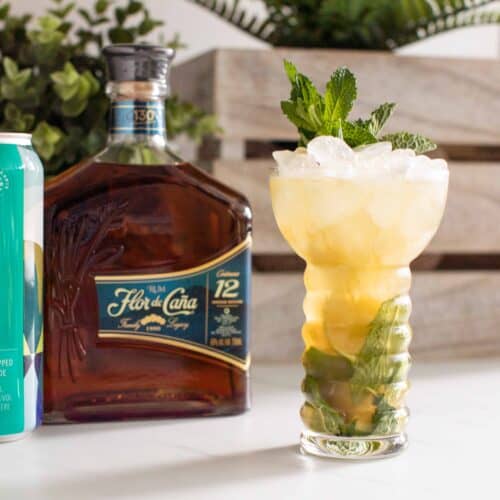 Blonde Ale Mojito
A Beer inspired Mojito that will sure to quench that travel bug your mom will likely need!
– Difficulty: Intermediate
Ingredients
1/2

Lime

cut into wedges

1.5

oz

Flor de Cana Rum

3/4

oz

Simple Syrup

2

Sprigs Mint

removed from stem

3

oz

Blonde Ale from Collective Arts
Instructions
In your cocktail glass, muddle lime wedges.

Slap your mint leaves and add into your glass.

Add your Rum, Simple Syrup and ¾ of the way with crushed ice. Stir well.

Top with more Crushed Ice and top with Beer and extra Mint Sprig for Garnish.