This cocktail was actually featured on my segment with CTV's The Social, where I combined some fresh mint, grapefruit, gin, blue curacao and a delicious local radler. I'm a big fan of this radler and the people behind this team, that's why I wanted to go out of my way and mention their stuff here and that it's still available at the LCBO! For this and more features on the 3 Series Rainbow Collection, follow the link attached! Also if you want to catch this episode and cocktail live in action, you can follow this link attached her to The Social!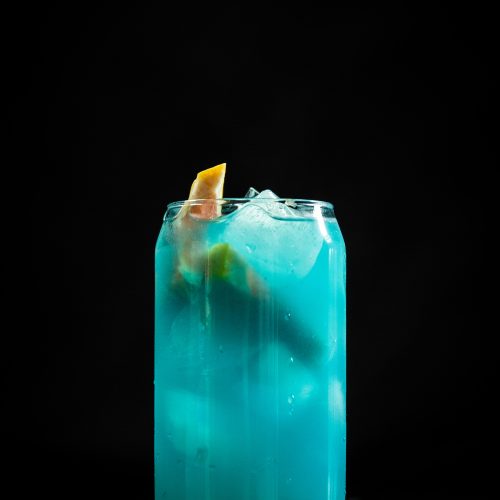 Blue Radler
A refreshing, grapefruit and blue curacao cocktail topped with some delicious Radler!
Difficulty: Easy
Ingredients
1

oz

Gin

1/2

oz

Blue Curacao

3

oz

Radler

2

Grapefruit Slices
Instructions
Fill the Tossware 12 oz Can with ice and pour all ingredients and add grapefruit slices. Give a stir before enjoying!
Recipe Notes
If you don't have the Tossware 12 oz Can, a Double Rocks Glass would suffice. Exclusively for my Liquid Culture Community, Tossware is offering a 15% off discount for a 12 pack and/or 48 pack of their 12 oz Can Design. Purchase through the Tossware website and enter code CLASSIC.