With patios slowly opening up here in Toronto, it's got me thinking about my favourite patio imbibes. I definitely have a few must-have cocktails in mind, but I wanted to know what my community loves to sip on a deck. So I put it to a vote, and the results were AMAZING. Plus, with patio sipping, easy to make cocktails is a requirement and this is just that. Curious what the results were for this week's #DrinkYourGram? Well make sure to read on below for details!
If you're new to the concept of #DrinkYourGram, I started it as a way to give you cocktail recipes YOU WANT. By voting on my IG stories every Tuesday, you get a chance to shape the cocktail you'd like to create at home. This week, I got you to vote on some of your favourite patio beverages, and I'm so happy we were all on the same wavelength of needing Aperitivo cocktails when the suns out!
Here were the results from this week:
I asked my community to vote on the following 4 categories: 43% Aperitivo, 12% said Beer, 37% said Liquor, 8% said Wine.
Now I'm sure we all like to have a little bit of everything, but when it comes to the first summer sip, Aperitivo's are a definitely must for me! Here were some of the other questions:
Mint (74%) vs Rosemary
Citrus (56%) vs Berries
Bubbles (65%) vs No Bubbles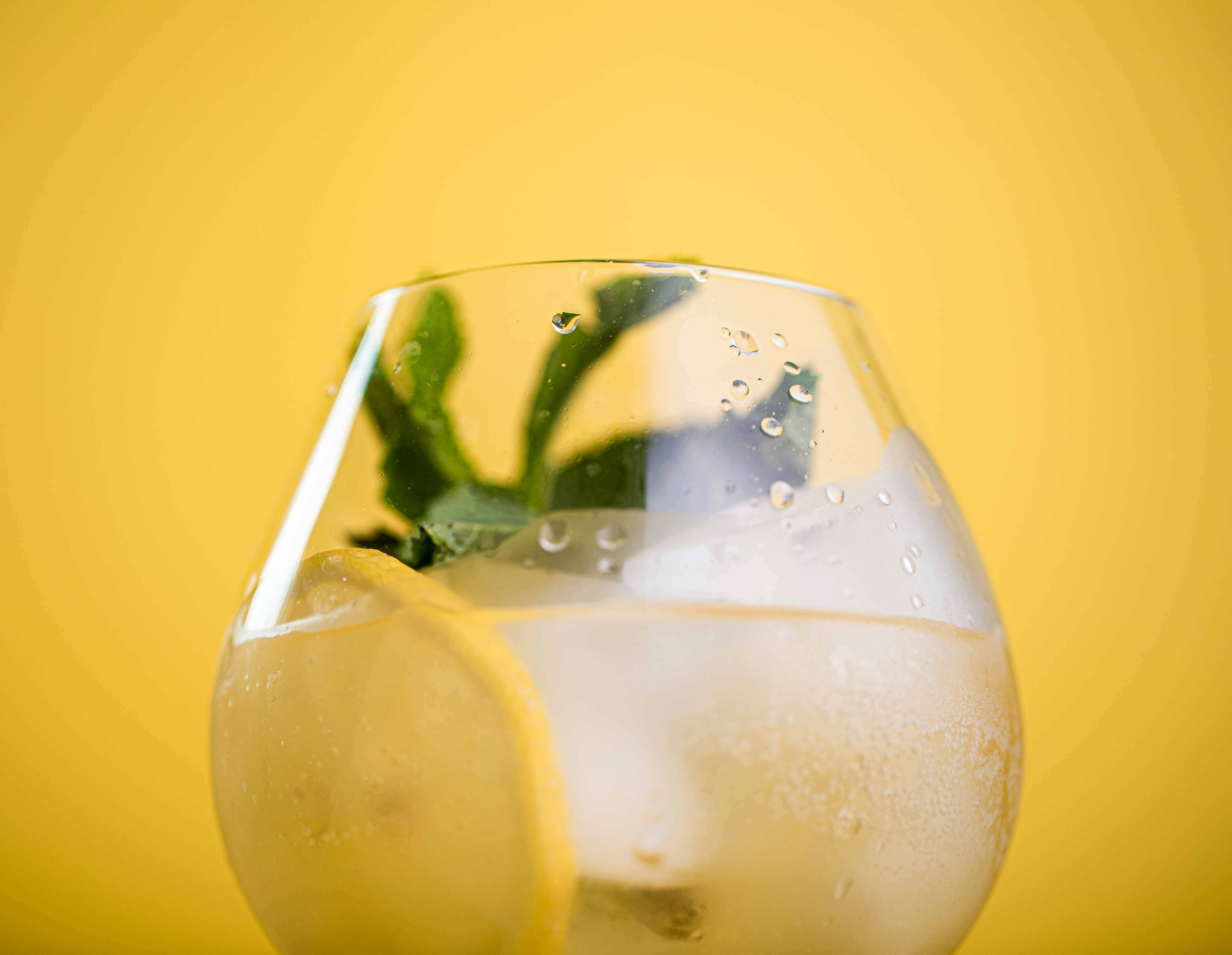 So what did I create? Well, I didn't want to do the typical Aperol Spritz. Not that there is ANYTHING wrong with this classic, but I want to inspire creativity here! The Cocchi Americano and the Rosa came to mind, no surprise there, but again I've done simple spritzes with them, so the question was how to be creative with a simple Spritz concept. That's when the RinQuinQuin and Tonic theory came to mind. I remember first having a sip of this peach aperitif with tonic and IT WAS PHENOMENAL. I thought, why not put both concepts into one.
This is a love child of two very delicious concepts, combining Cocchi Americano, RinQuinQuin with fresh lemon, sparkling wine and tonic! This is EASILY a cocktail I'd have on a Friday as I start to unwind and get ready for the weekend. Ready to give this a taste for yourself. Head on below for recipe details!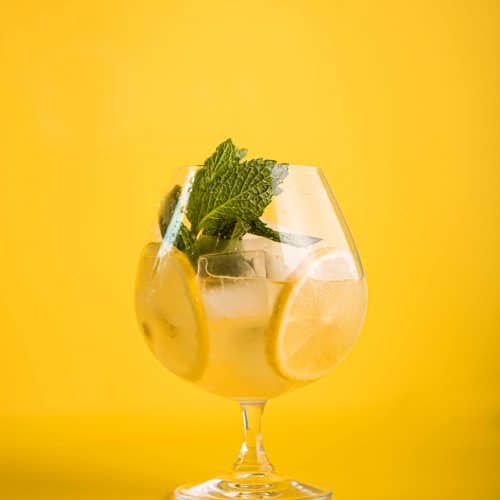 Peach Lemon Aperitivo Spritz
Combining some outstanding spirits together to make the ultimate welcome patio cocktail. See below how to whip up this bright Peach and Lemon Aperitivo Spritz.
– Difficulty: Easy
Ingredients
1.5

oz

Cocchi Americano

1

oz

RinQuinQuin

Peach Aperitif

2

oz

Sparkling Wine

Prosecco used here

1

oz

Tonic Water

Premium tonics suggested

2

slices

Lemon Wheels

1

sprig

Mint
Instructions
Fill your goblet with large ice cubes. Add your lemon wheels.

Pour Cocchi Americano, RinQuinQuin and top with Sparkling Wine and Tonic.

Lightly press the mint to release the aromas and toss into cocktail. Stir before imbibing.
Recipe Notes
Don't have access to Cocchi Americano? I HIGHLY recommend picking this up, but I understand if it's not around. I would try and find a Spanish Dry Vermouth to substitute.
Don't have access to RinQuinQuin? This is a hard one to substitute as well, but I would say blend 1/2 oz Lillet Blanc with a Peach Schnapps and you'll be semi close to the real thing.