I'm doing things a bit different for today and highlighting some classic cocktails that have expanded my Cocktail journey. These 3 cocktails have all had a moment where I looked at a category different, introduced me to a new world, and more. I'm going to explore them with you, tell you the story behind them, and more, all thanks to National Cocktail Day. Curious to know what we are shaking? We've got a Sidecar, Negroni and Rhubarb Mai Tai cocktail celebrating today!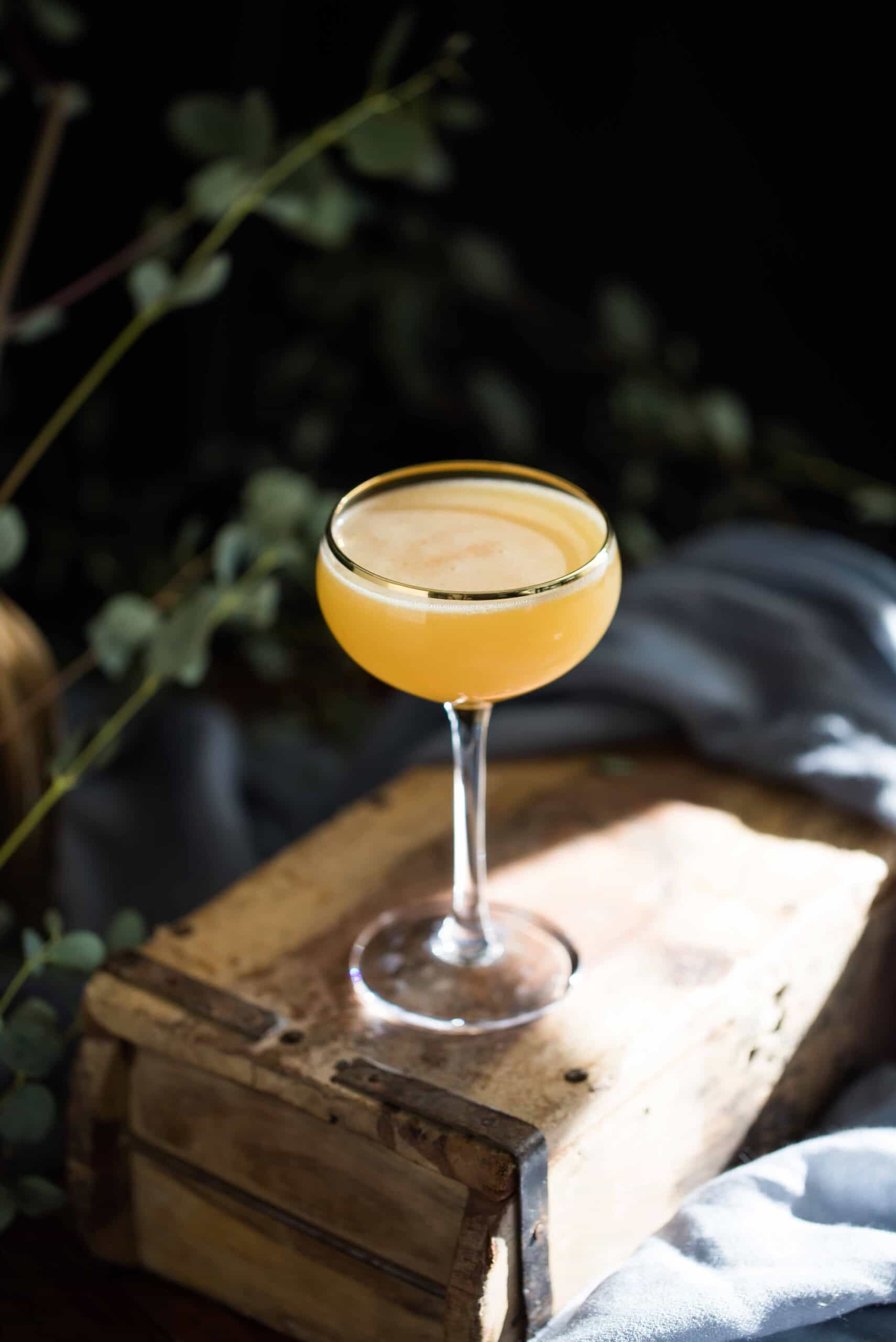 The Humble Sidecar Cocktail
Many of you likely don't know this, but when I was first thrown unto my first bar gig, I didn't even know how to make a caesar. I was so green when it came to the industry, and the bartender had called in sick last minute that I had to jump in. I was always eager to join the bar team. Working behind the bar tends to be a big deal in restaurants. Managers trust in you to manage stress and multitasking well, and the pay was always great. During this time, I had yet to truly understand the world of cocktails until I discovered the Sidecar.
I have NO idea how the Sidecar cocktail came into my radar, but I was intrigued by the concept of Cognac and Citrus shaken into perfect harmony. I felt cool for knowing a cocktail that a lot of my colleagues hadn't heard about (LOL, sorry, can't help but laugh thinking that this was my mentality). It was when I was able to teach them something, after they had taught me so much, that I really started to pay closer attention to cocktails.
It felt like my "in" and the Sidecar cocktail still holds a special place in my heart. I decided to not create a riff but shake up the classic version for you here. Ever tasted a Sidecar cocktail?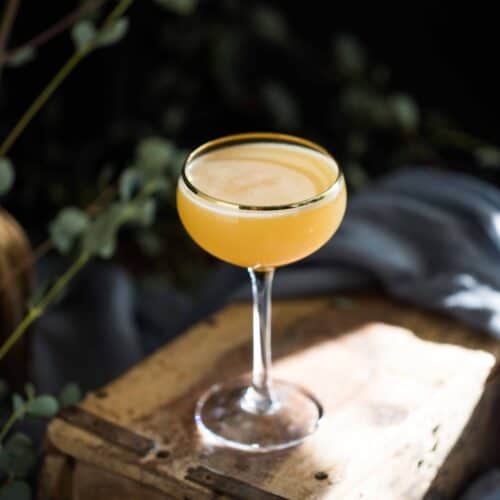 Classic Sidecar Cocktail
No riffs here, just the simply Sidecar cocktail in all of it's Cognac and Citrus glory.
– Difficulty: Intermediate
Ingredients
2

oz

Cognac

1

oz

Freshly Squeezed Lemon Juice

3/4

oz

Grand Marnier

1

barspoon

Rich Simple Syrup
Instructions
Add all your ingredients into a shaker filled with ice.

Give this a vigorous shake.

Double Strain over your coupe glass.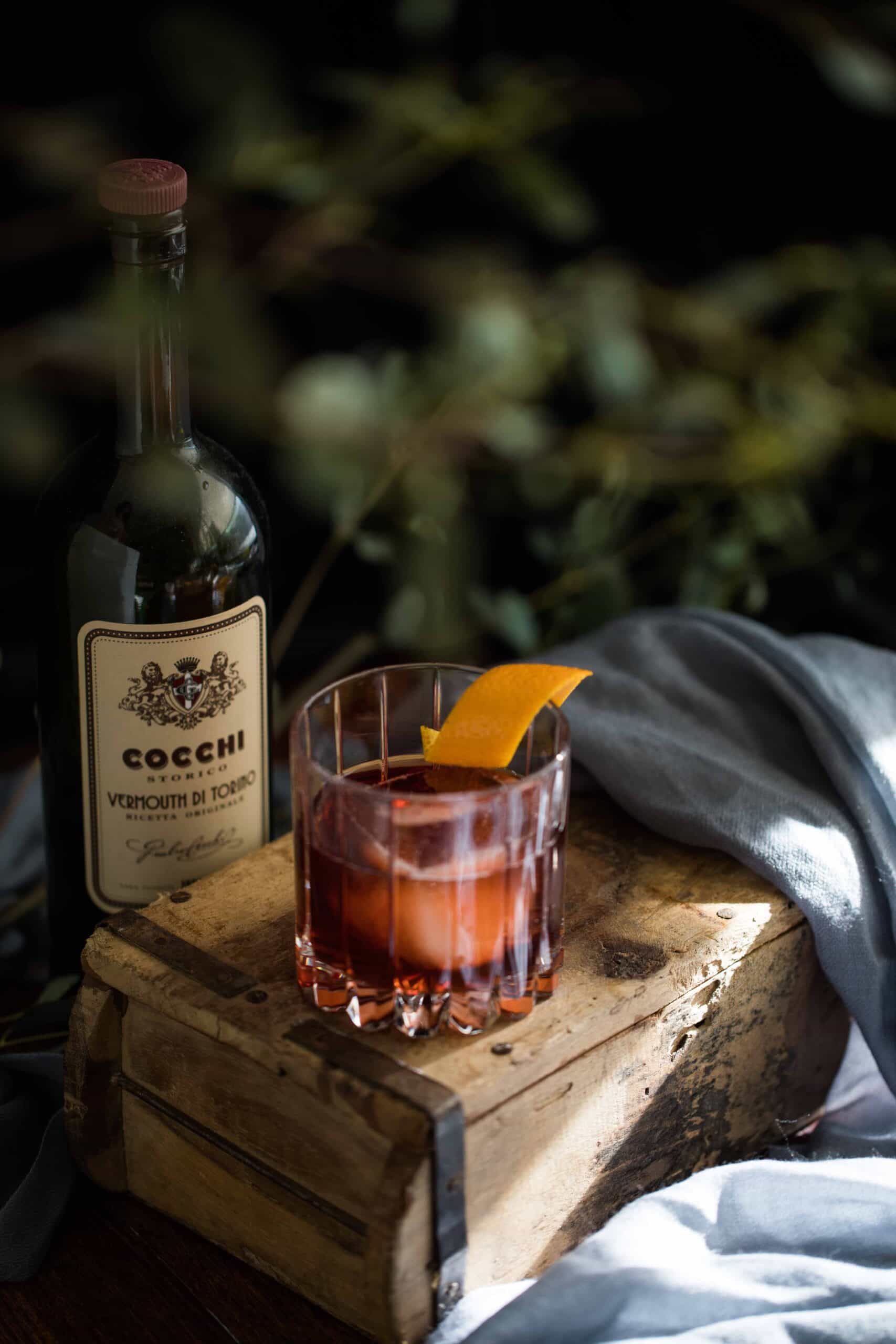 Negroni's All Day Every Day
If you know me well, then it's easy to spot my love for Negroni's. I would say it's been like this since the very beginning, but it took a few cocktails before I started to appreciate bitter liqueurs. There's no way people come out the gate, new into cocktails LOVING Negroni's or Campari. It's spirit forward, aggressive (AT FIRST), until you start to let go. Until you start to understand the importance of it's perfect balance of Gin, Campari, Sweet Vermouth and WATER! YES water plays a KEY role in a Negroni, diluting it to the perfect measure in blissful harmony.
Negroni's have been riffed many, MANY times (including myself), but I decided to highlight my love for Cocchi here and it's vermouth. It's a go-to for me in a Negroni, so here's how I stir up mine!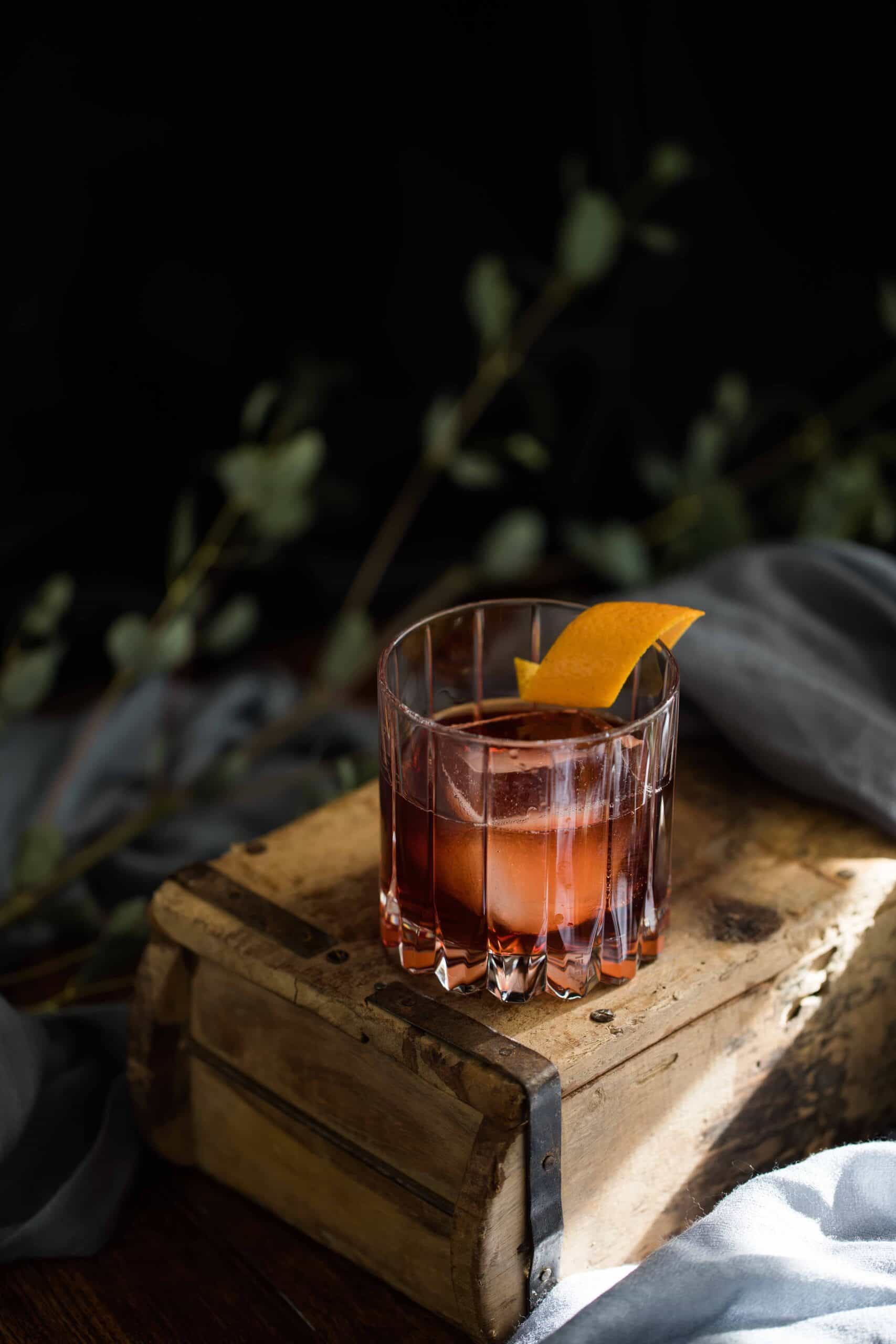 LC's perfect Negroni Cocktail
I share my thoughts of a perfect Negroni for you here!
– Difficulty: Intermediate
Ingredients
1

oz

London Dry Gin

Sipsmith used here

1

oz

Campari

1

oz

Sweet Vermouth

Cocchi di Torino Vermouth used here

1

Orange Peel for Garnish
Instructions
In a mixing glass, fill with your spirits and add 1 inch cubed ice 3/4 of the way filled in the mixing glass.

Grab your stirring spoon and stir well (approximately 40 seconds). The cocktail and ice should almost be at the same level.

Strain over 1 large ice cube in a double rocks glass and garnish with orange peel.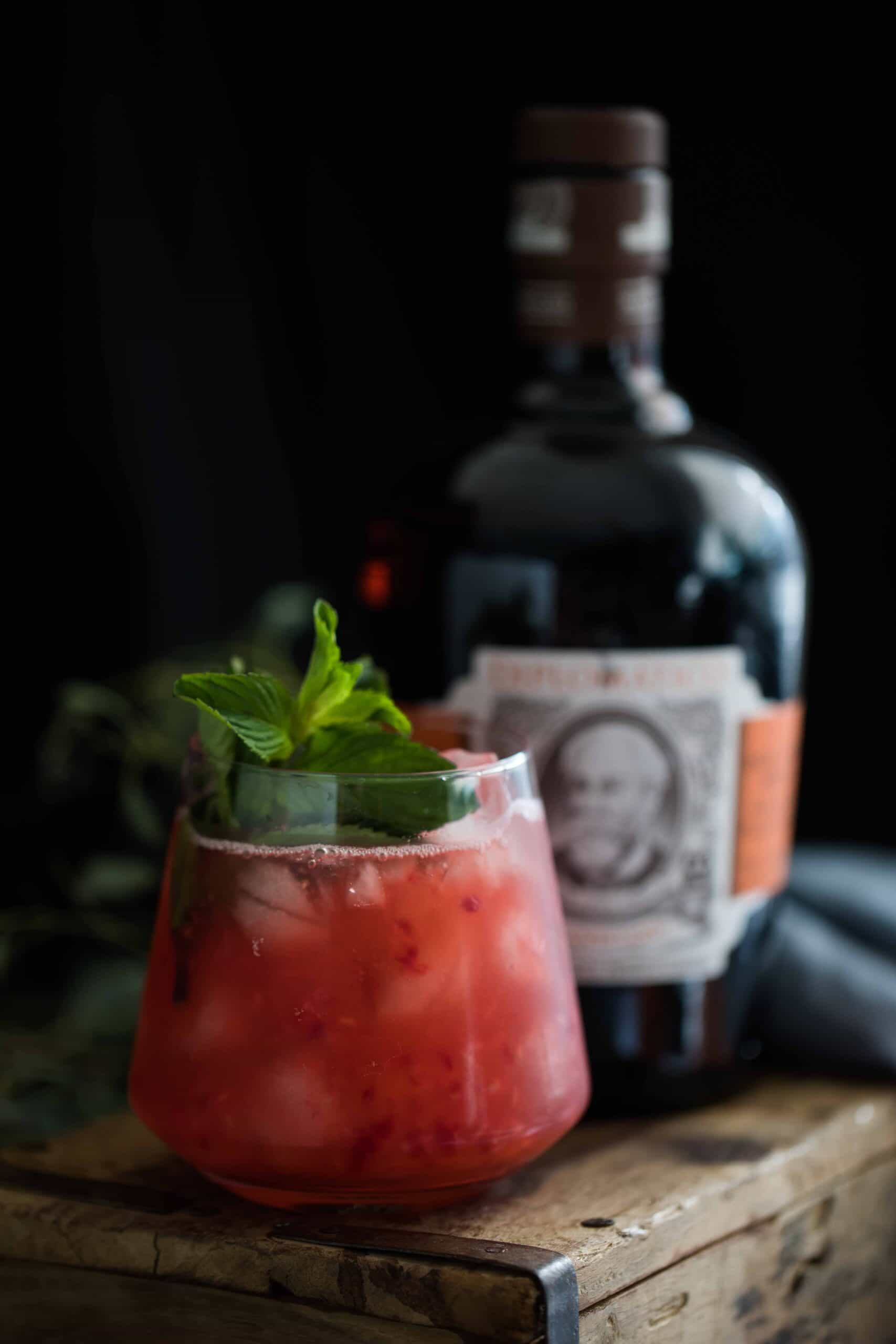 Raspberry Rhubarb Mai Tai
This may surprise a few people that I'm bringing up the Mai Tai. I'm sure we've seen or tried to order it at Mandarin and it doesn't seem like the most sophisticated cocktail. The thing is, the Mai Tai is ONLY about sophisticated ingredients, and when done right, your world of Rum and Tiki cocktails completely change.
That's exactly what happened. On my first trip to Chicago, when I was really starting to travel with only Food and Beverage in mind, I visited the famed Three Dots and a Dash.
I can't BEGIN to tell you how blown away I was with this experience. Three Dots and a Dash became a space that I visited almost every time I visited Chicago. Not only did it make me realize the Rum world was very diverse, but the complexity and thought that goes into a well crafted tiki cocktail. That's when I realized the Mai Tai cocktail is not at all what I was lead to believe. RUM wasn't anything that I was lead to be believe. It became the first cocktail that made me dive into the world of Rum, and I still have so learning and growing to do.
Now I decided to make my very own version, since if you want to do it right, you need to buy the Smuggler's Cove book. So I decided to have fun with some Spring flavours and I was able to bring out the Diplomatico Rum for this gem! Curious how this Rhubarb Mai Tai cocktail comes together? Head down below for details!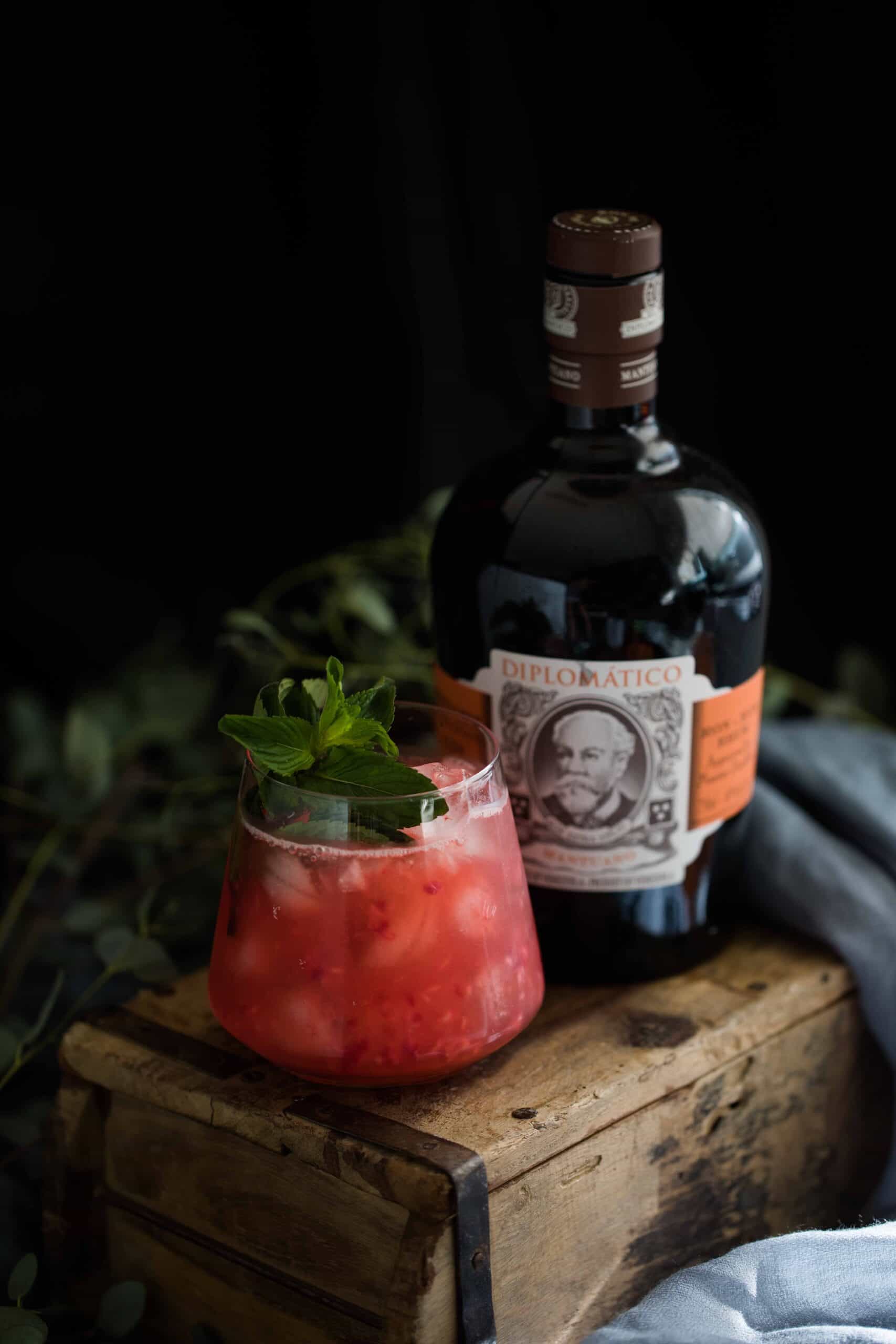 Raspberry Rhubarb Mai Tai
The classic Mai Tai gets a Spring makeover with some Rhubarb Syrup, Raspberry and using Diplomatico Rum.
– Difficulty: Intermediate
Ingredients
2

oz

Diplomatico

1

oz

Lime Juice

1/2

oz

Rhubarb Syrup*

1/4

oz

Orgeat Syrup

1/4

oz

Dry Curacao

3

Raspberries

Mint Sprig for Garnish
Instructions
Add all your ingredients into a shaker (except mint), with a handful of ice and shake well.

Dump contents into the glass and fill the rest of the glass with ice.

Garnish with mint.
Recipe Notes
*To find the Rhubarb Syrup recipe, click on the link here.
Want to find more classic recipes here on Liquid Culture? Check out our category here that explores some of your favourite classic cocktails.