You read that right. I'm on a MISSION to bring more exciting Alcohol Free, Spirit Free, Mocktail, whatever you want to call it, to your #DryJanuary Cocktail solutions. Now the traditional mojito has been done without alcohol and sure, it's okay, but why not step it up? This time around I combine some Celery Juice and Kombucha to create the ultimate Celery Mojito! See how I shake it up below.
Jump to Recipe
Let's talk #DryJanuary
What many of you may not realize is that I'm a huge supporter of Alcohol Free beverages. Yes, my page is all about the booze, but sometimes we want to drink less or maybe it's not an option. WHATEVER THE REASON, I am not here to judge, but instead ENCOURAGE, because sophisticated Spirit Free cocktails should be more readily available instead of the typical Cranberry Soda.
I'm going to keep this section short for now, but if you're exploring this category and want to know more, please check out some of the other Low / No Alcohol Recipes I have here on Liquid Culture. Or give me a shout. I always love helping out the community when I can.
The one thing I will note is using the word Mocktail. I've really tried to avoid using it in my vocabulary for one reason, there's nothing "mock" about what you're making. With the negative annotations associated with the word "mock", we're not giving any validity to this category. It's already getting set up to fail. By calling something "Spirit Free", "Alcohol Free" or "Zero Proof", it's a lot more inspiring and welcoming to new ideas. Because that's what this category needs. More love, more inspo, more appreciation.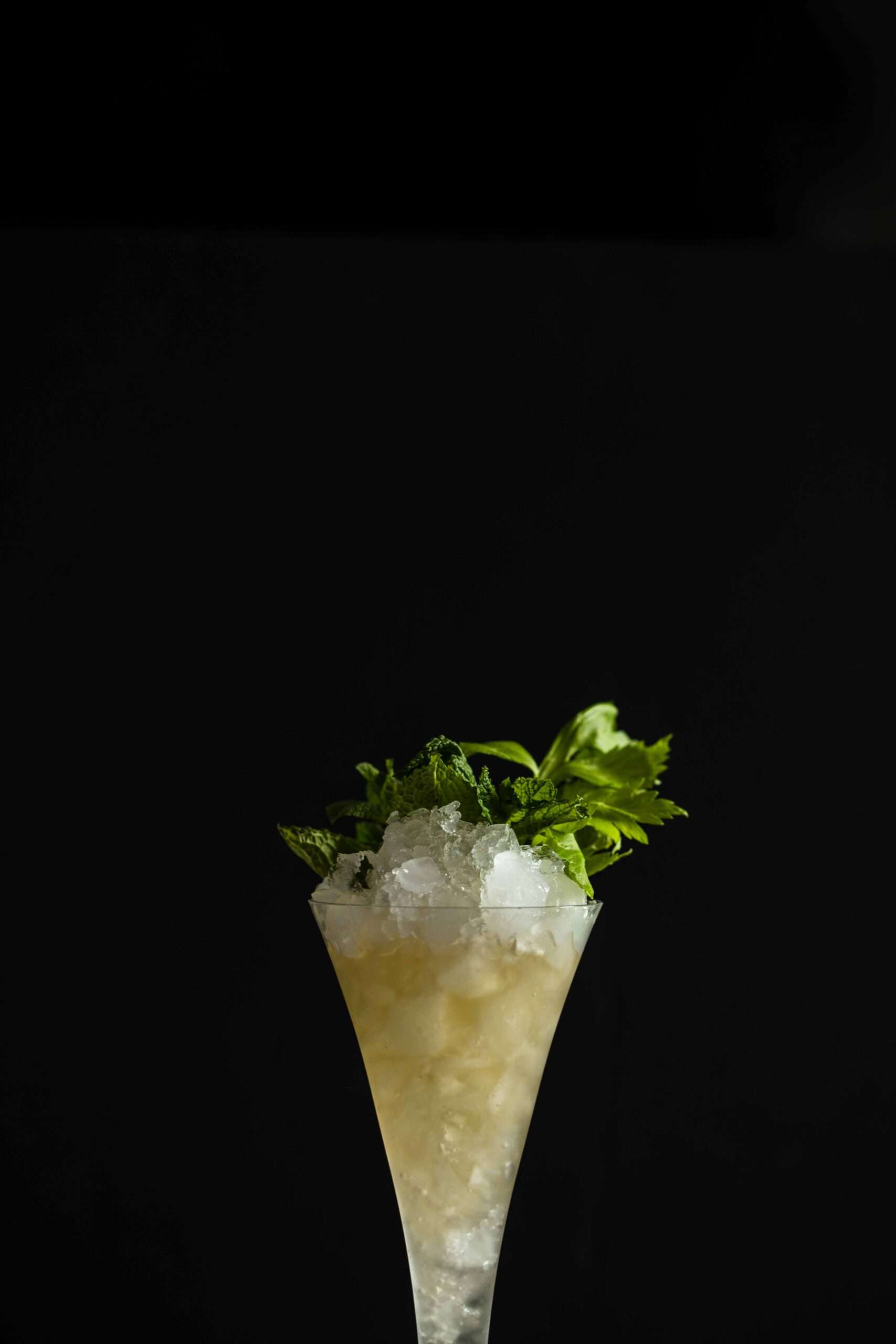 Why Celery?
Truth is, I love the taste of Celery Juice. There's something loud, yet delicate about that flavour. I KNOW it's not for everyone though. So if your heart can't stay Celery Juice, switch it up for Cucumber instead! We want you to enjoy what you're sipping, especially when it comes to #DryJanuary Cocktail creations.
Luckily, if you don't have a juicer at home, there's plenty of specialty juice spots that offer celery juice on it's own. So use that, or create some at home, because the flavour goes a LONG way. Plus the brightness lends well with Mint and Lime combined. I
Choosing your Kombucha
It's rare that I work with Kombucha, but seeing as this is quite "healthy" in context, I decided to switch out the typical soda in a mojito with Kombucha instead. The thing to be mindful here is that a little Kombucha can go a long way. I would never add more than 1/2 oz to this ratio because it can quickly overwhelm the rest of the flavours.
Now the choice of Kombucha was simple, it was the first one I grabbed and it's by the team at RISE. It happened to be a lemongrass flavour and I knew it would pair well with the rest of the ingredients. Stick to bright flavours when choosing your Kombucha. Something citrus forward is ideal, but think about how it will pair with the other ingredients.
Don't like Kombucha? That's okay, use a soda instead or any San Pellegrino flavours. Just avoid anything too loud and warming. For example, pomegranate and blood orange would be something I avoid, being as they tend to pair well with a lot of warm winter spices. Think bright and Spring for this #DryJanuary Cocktail.
Want to add Alcohol to your #DryJanuary Cocktail?
Well of course you can! No one is telling you not to. I would just aim for the obvious lightly age rums, preferably Spanish, but you can go a completely different route. Maybe Cachaca, Baijiu, even Gin will be quite tasty here. Let me know what you mix with and some of your favourite combinations!
Quick note, you may have to switch up the glassware this time around to accommodate the volume if you're adding a spirit to the mix.
And that's it folks! Head down below for recipe details!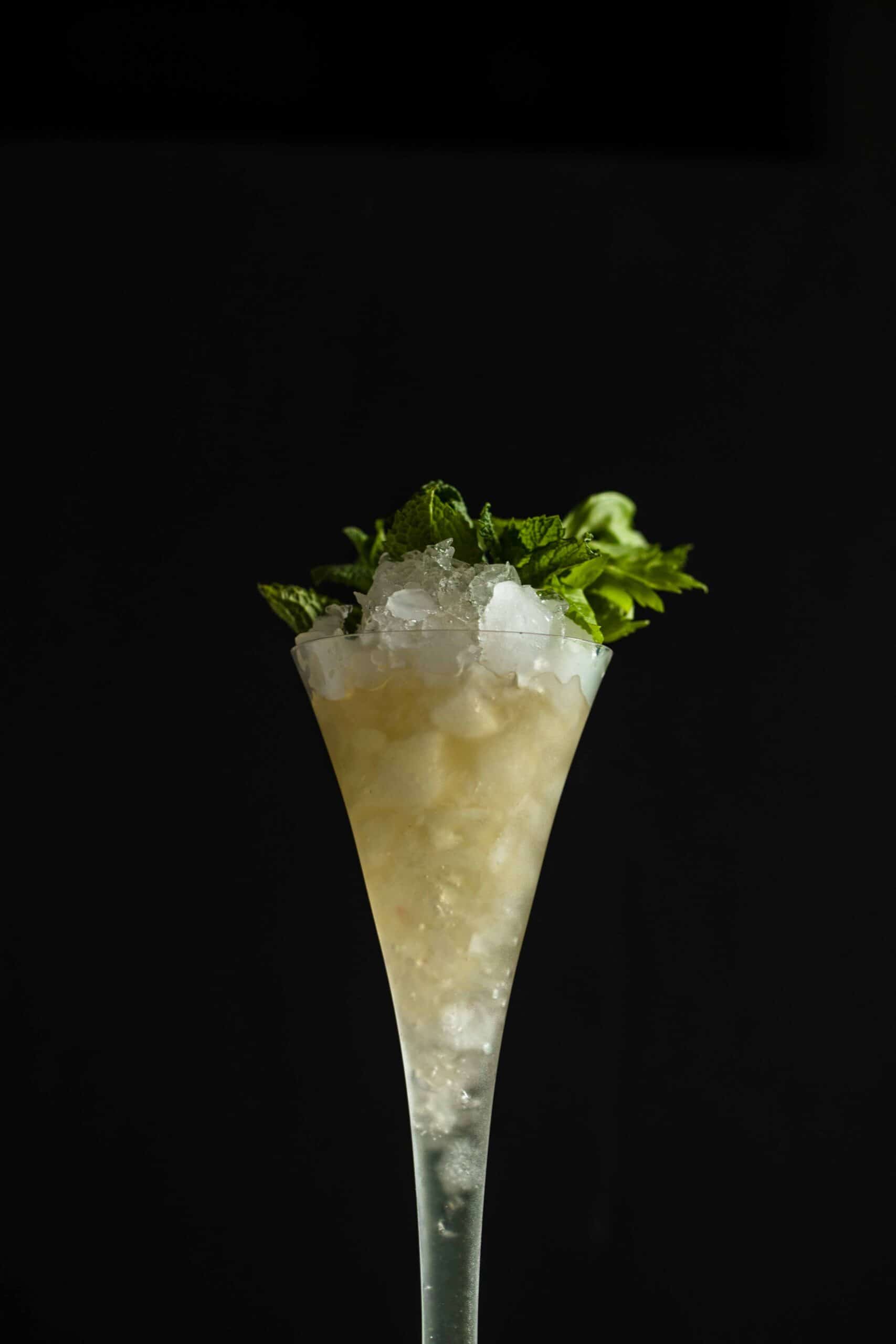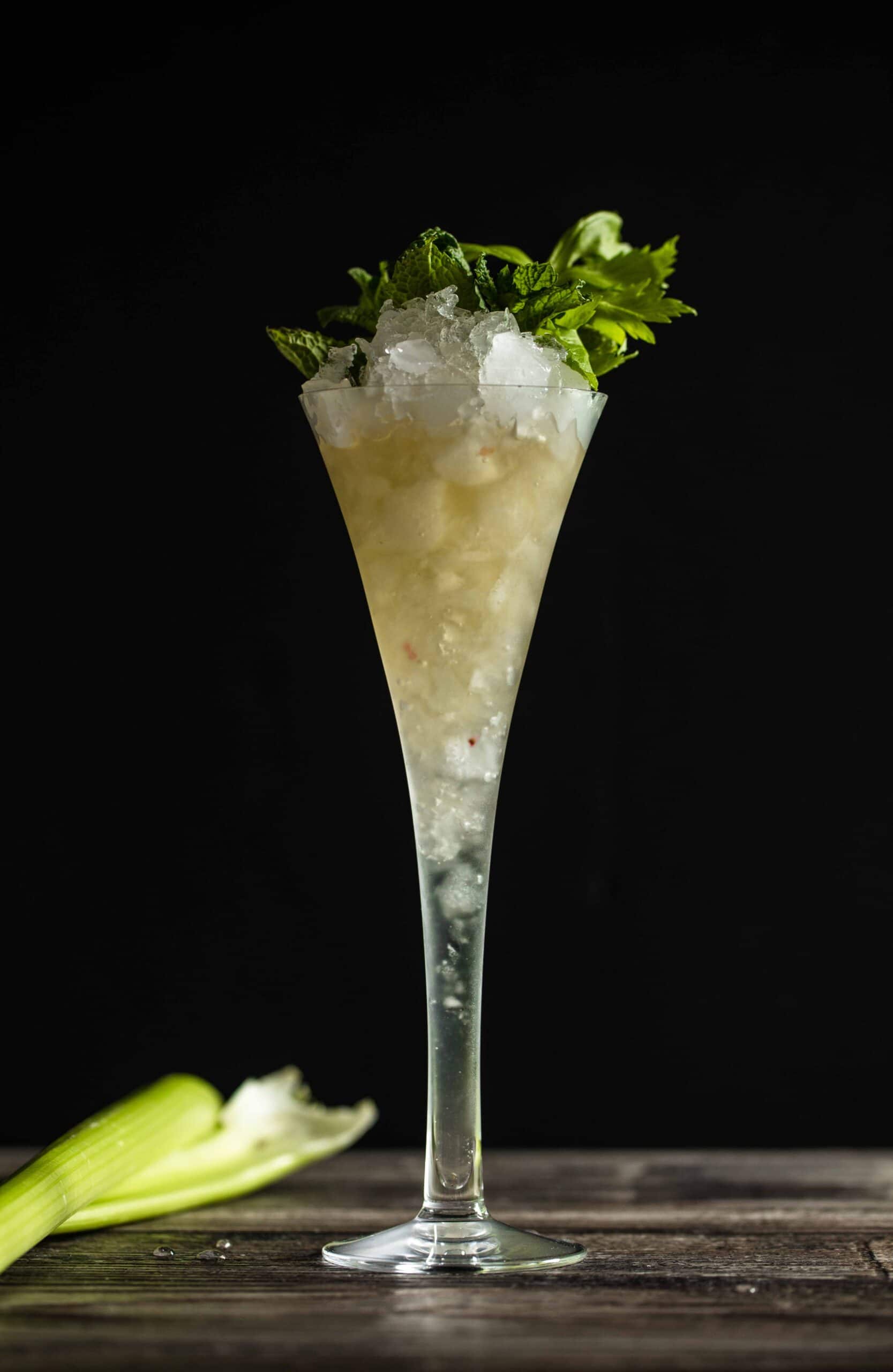 Celery Alcohol Free Mojito
This refreshing Spirit Free Mojito comes with fresh Celery Juice, Lime, Mint and a lemongrass Kombucha! Now it's all about technique with this serve, so make sure to pay attention.
– Difficulty: Intermediate
Ingredients
1.5

oz

Celery Juice

3/4

oz

Lime Juice

3/4

oz

Simple Syrup

(1:1)

1/2

oz

Lemongrass Kombucha

Rise Kombucha used here

2

sprigs

Mint

1 for garnish

1

Celery Greens

For Garnish
Instructions
In a shaker, gently muddle 1 sprig of mint (simply press, you don't need to get aggressive).

Add your celery juice, simple syrup and lime juice to your shaker and add a handful of ice. Give this a SHORT SHAKE.

Double strain over crushed ice and top with Lemongrass Kombucha. Garnish.