I love incorporating Tea flavours for my Spring Cocktails, that's why I put together Chamomile, Honey and a more delicate style of Grapefruit, the Oro Blanco for this twist on the classic Paloma cocktail. Shaken up with Tequila, this will quench anybodies thirst! Plus we add a little bit of Salty Paloma's Heartbreaker Rim made with Raw Sugar Cane and Grapefruit Zest.
When it comes to classic tequila cocktail recipes, most people think of a Margarita, but one of my absolute favourites is the Paloma! It's a refreshing cocktail, lengthened by the addition of Grapefruit Soda. Think of it at the Tom Collins for Tequila (but WAY better).
---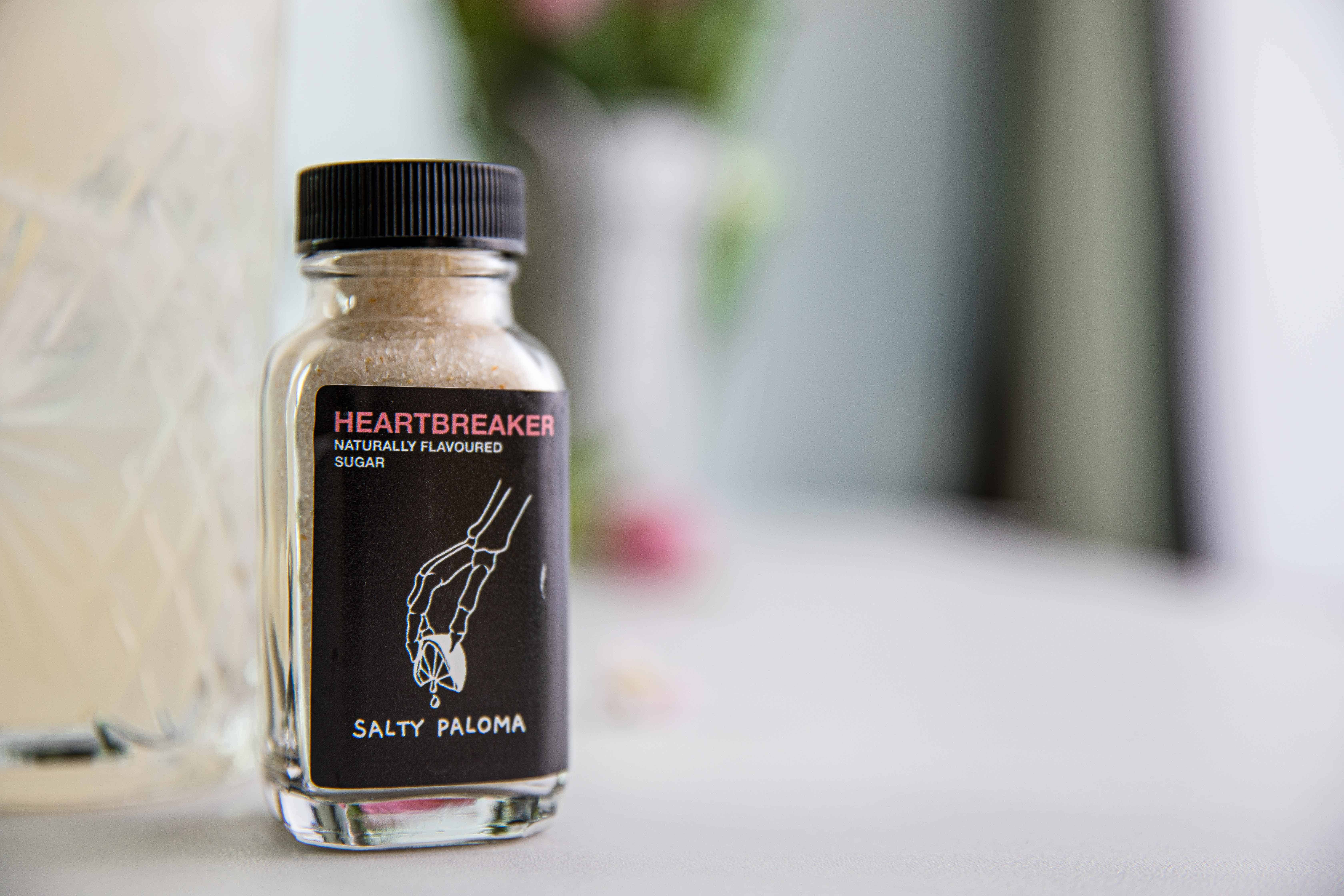 ---
Now it's easy to add in a twist to this classic, whether its switching out the citrus, adding a different type of sugar, or even playing around with different styles of tequila. For this cocktail, I decided to create a Chamomile Honey Syrup at home which is VERY simple to do. Simply combine 1/2 cup of Honey with 1/2 cup boiled water, stir and throw in a Chamomile Tea Bag or Dried chamomile flowers and let that steep for 2 hours before straining. Give this a taste. If you're hoping for more chamomile flavour, double the amount of chamomile you put it, or let it steep overnight. Just make sure to toss it into the fridge once it has cooled to room temperature. The syrup can also last in your fridge for at least two weeks. In that case, you can add it to your tea, or if you make a homemade lemonade! It's easy to get creative with syrups in other aspects of your kitchen.
I decided to opt out of the regular Grapefruit and tried to use one a little bit more delicate and citrus in flavour. That's where the Oro Blanco Grapefruit comes in. Mind you, if you can't find this grapefruit, don't fret. Regular grapefruit is fine, or even Pomelo's I find easy to use, but they can be hard to extract liquid if dry. So be mindful and don't be afraid to experiment.
---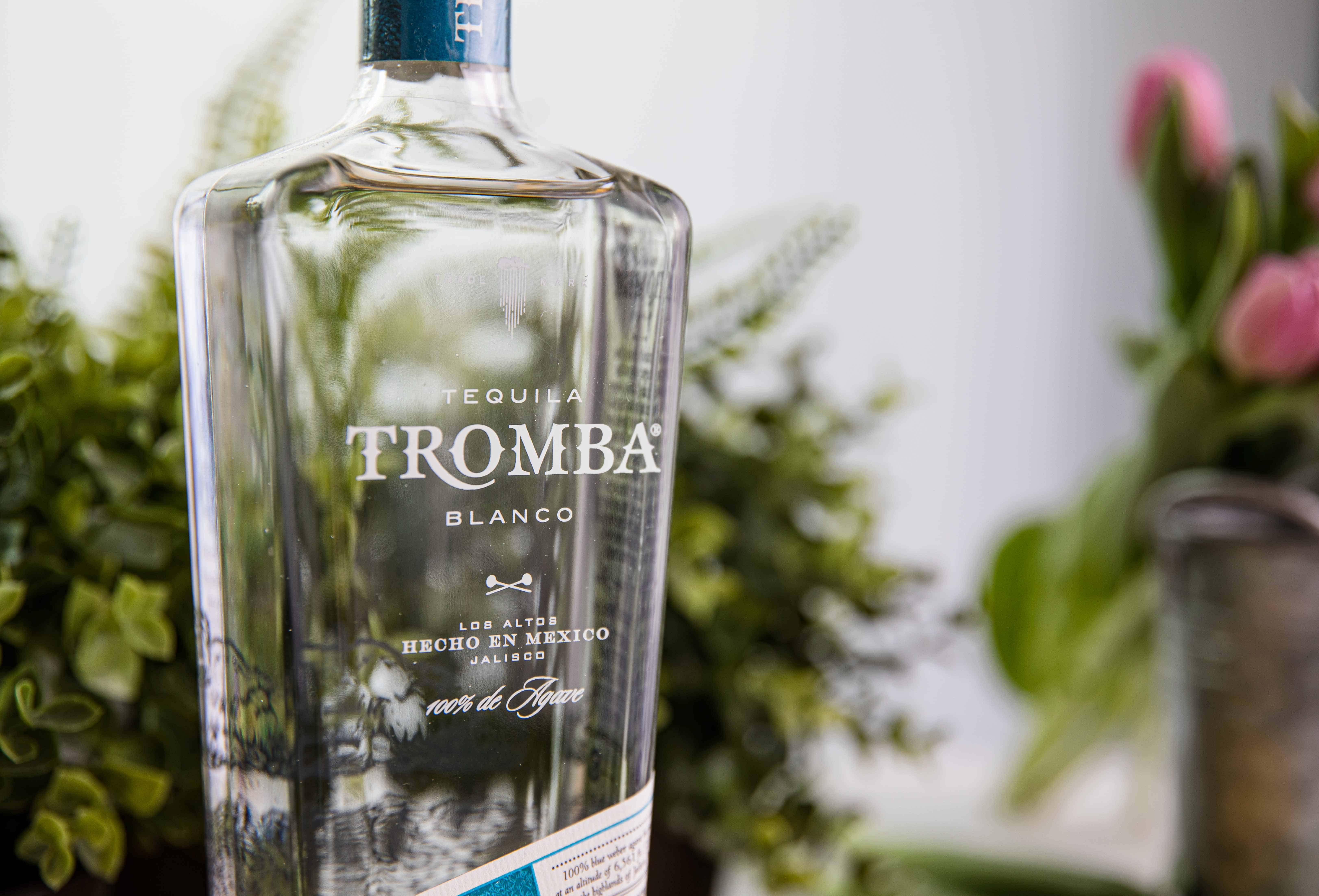 ---
When it comes to Tequila, Tromba is king, period. Because our liquor taxes are very high in Ontario, tequila is one of those spirits that can get very expensive once it's imported into our province. Thankfully we have Tromba, that comes at a great value, especially for cocktails and it's actually a CANADIAN brand! Doesn't mean the product is coming from Canada, we can't exactly grow Agave here, but it's owned by Canadians, alongside one of the master distillers from Don Julio. So it's a premium product, at a value which is MY kind of bargain!
Want to know how I put it together? Well check out the recipe below!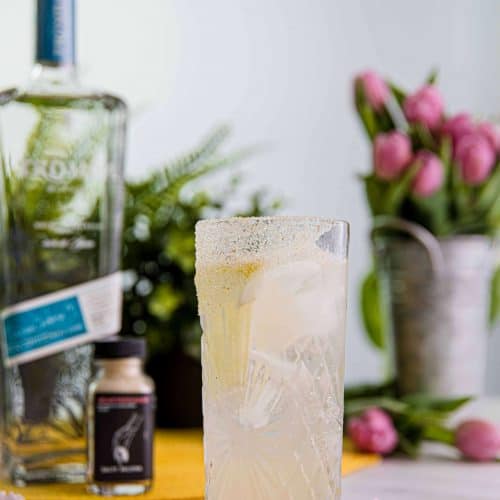 Chamomile Grapefruit Paloma
Springing up the classic Paloma cocktail with a Chamomile Honey Syrup, Oro Blanco Grapefruit and Tromba Tequila!
– Difficulty: Easy
Ingredients
1.5

oz

Tromba Blanco Tequila

1

oz

Freshly squeezed Grapefruit Juice

Oro Blanco Grapefruit

0.75

oz

Chamomile Honey Syrup

1

oz

Ting Grapefruit Soda

1/2

Lemon

Heartbreaker Salt Rim by Salty Paloma
Instructions
Rim glass by using a lemon wedge and add your Heartbreaker Salt Rim.

In a shaker, add your Tromba Blanco Tequila, Grapefruit Juice, Chamomile Honey Syrup and lemon. Give this a short shake with a few ice cubes.

Strain over fresh ice. Top up with Ting Grapefruit Soda