With Negroni Week in full swing, I've been meaning to test out a few more variations of this classic. For those who know me well, you know how much I love Negronis, but funny enough I never played around with the chocolate flavour which makes no sense. It's a classic, and to cut a bit of that richness I added Strawberries to the mix because if you didn't know, Campari and Strawberry go together like Peanut Butter and Jam. You'll love this riff, and I'll be going over each component of this Negroni so you can make this at home yourself!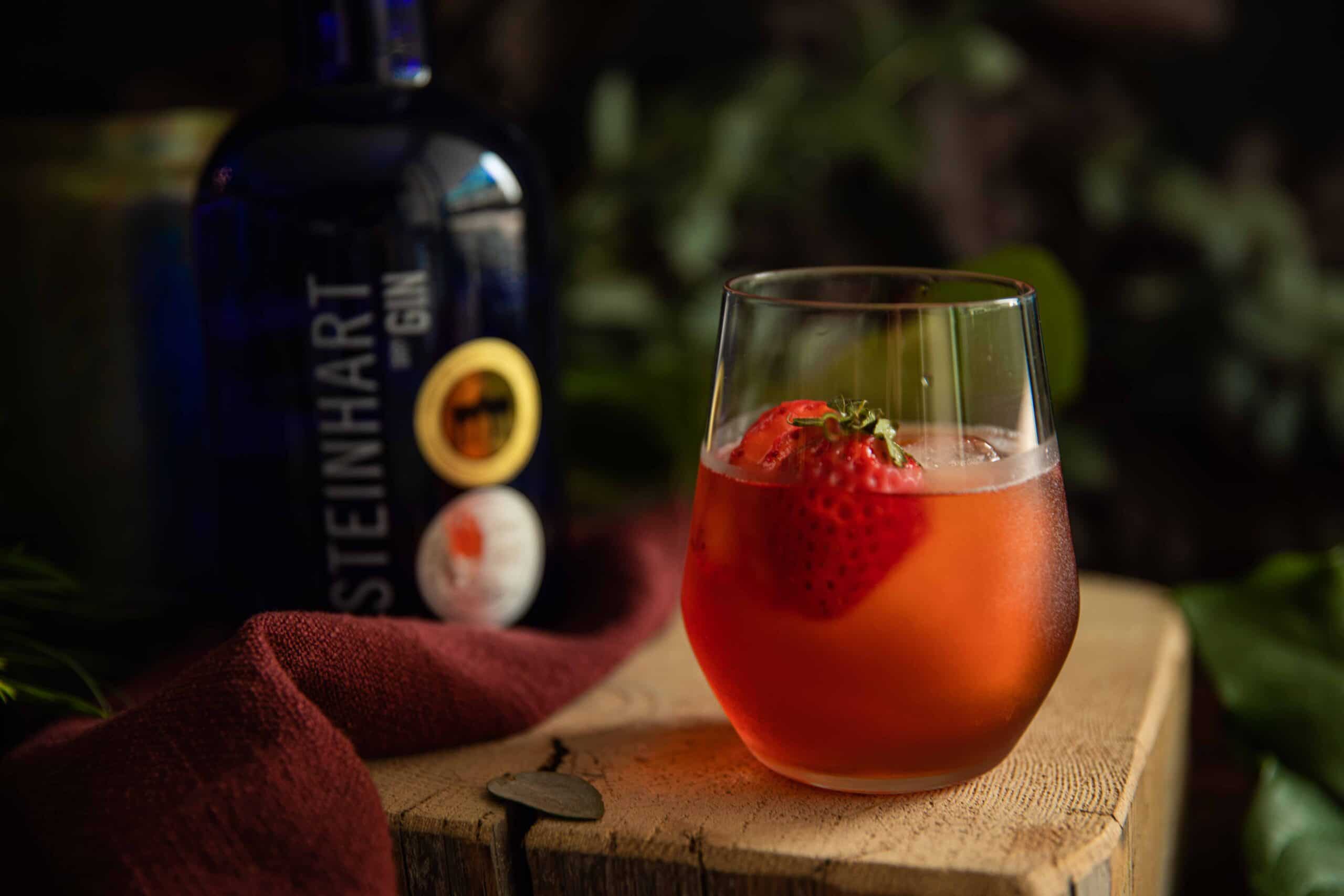 Picking Your Gin
For this cocktail, I knew I wanted to stick with a London Dry. It's the classic style you'll find with most Negroni's but of course you can venture out. The thing is, I wanted the right balance of juniper, pine and citrus to come through, so I decided to bring out my Steinhart Dry Gin.
This distillery is fairly small here in Canada, but the thing is, it has gotten global recognition. Coming out of Nova Scotia, this Dry Gin has won a ton of awards, including best Canadian Gin a couple years back. You HAVE to give this Gin a try, especially if you want to support your local Canadian distillers!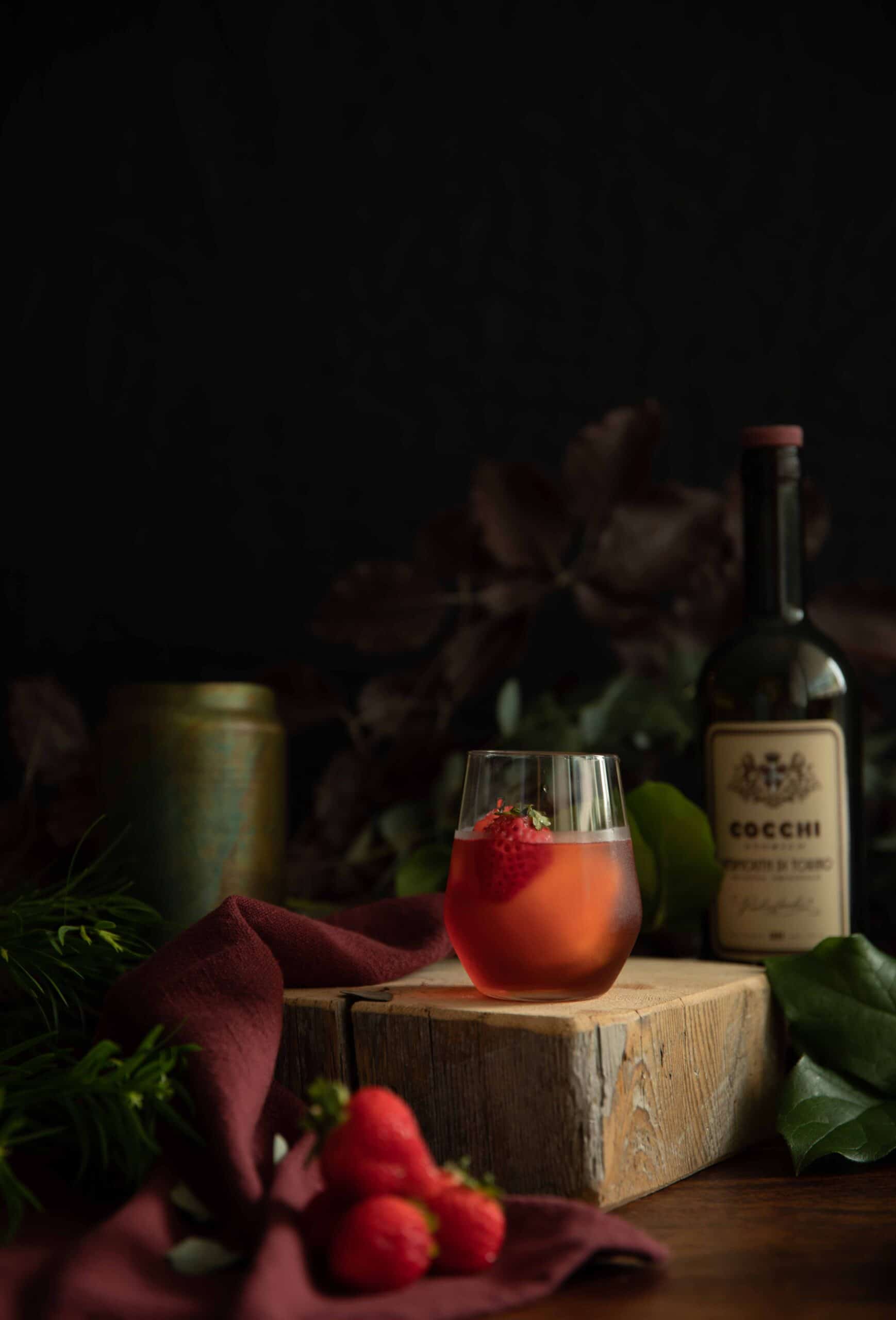 All about the Vermouth
It probably won't come as a surprise that I decided to bring out Cocchi Sweet Vermouth for this, since I love this brand so much. I heavily debated if I would choose the Chinato or classic blend, but I think I wanted to avoid too much acid in the Chinato so the classic won me over. If you don't have access to Cocchi, that's heartbreaking, but I get it. Try and pick up a decent medium bodied Vermouth, that tend to have a hint of baking spices. I find Spanish vermouths are great for this!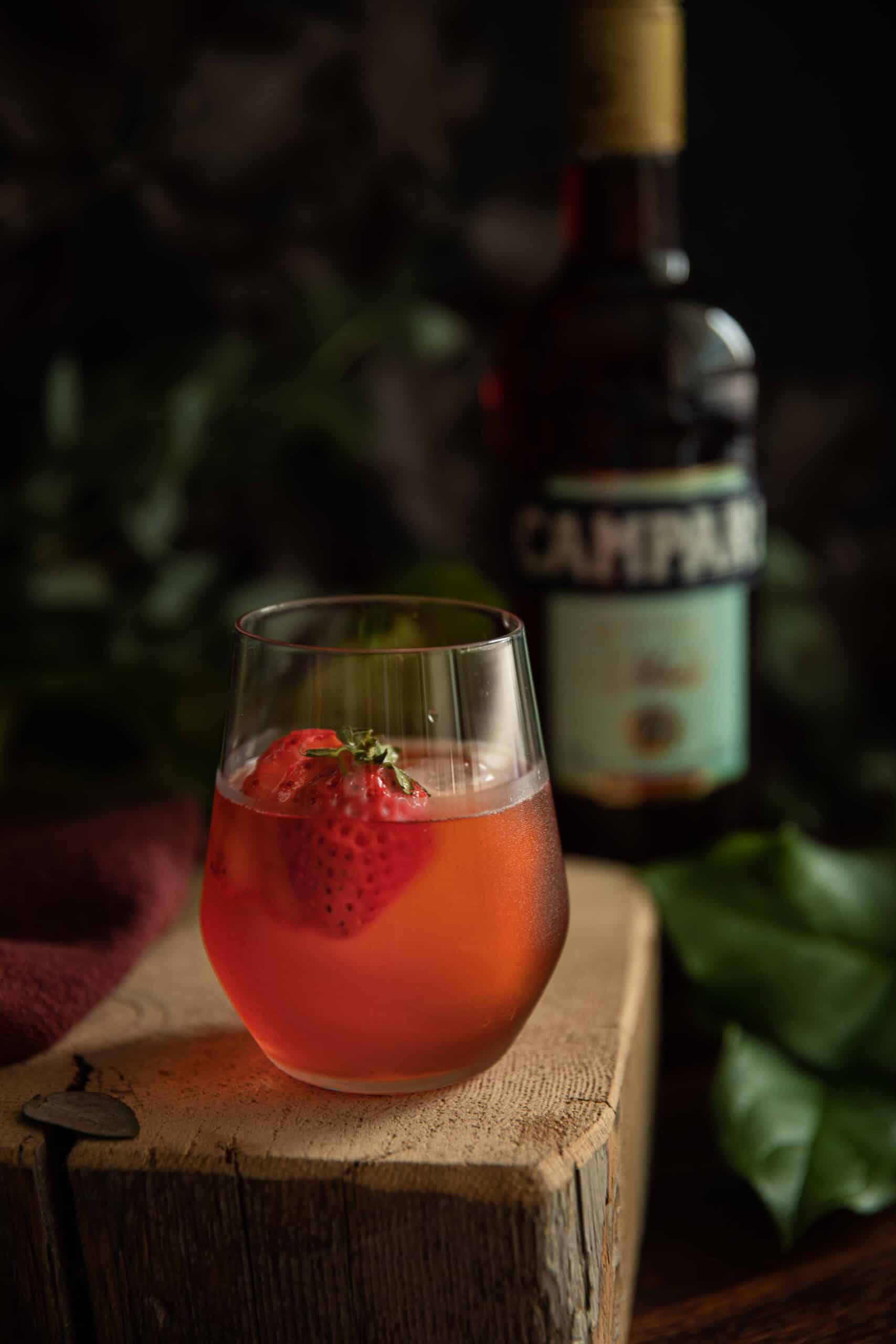 Strawberry-Infused Campari
This is one CLASSIC flavour combo that's hard to ignore. I've already done it a few times, and I always love having this on my bar. Looking for the recipe? Check out the link HERE!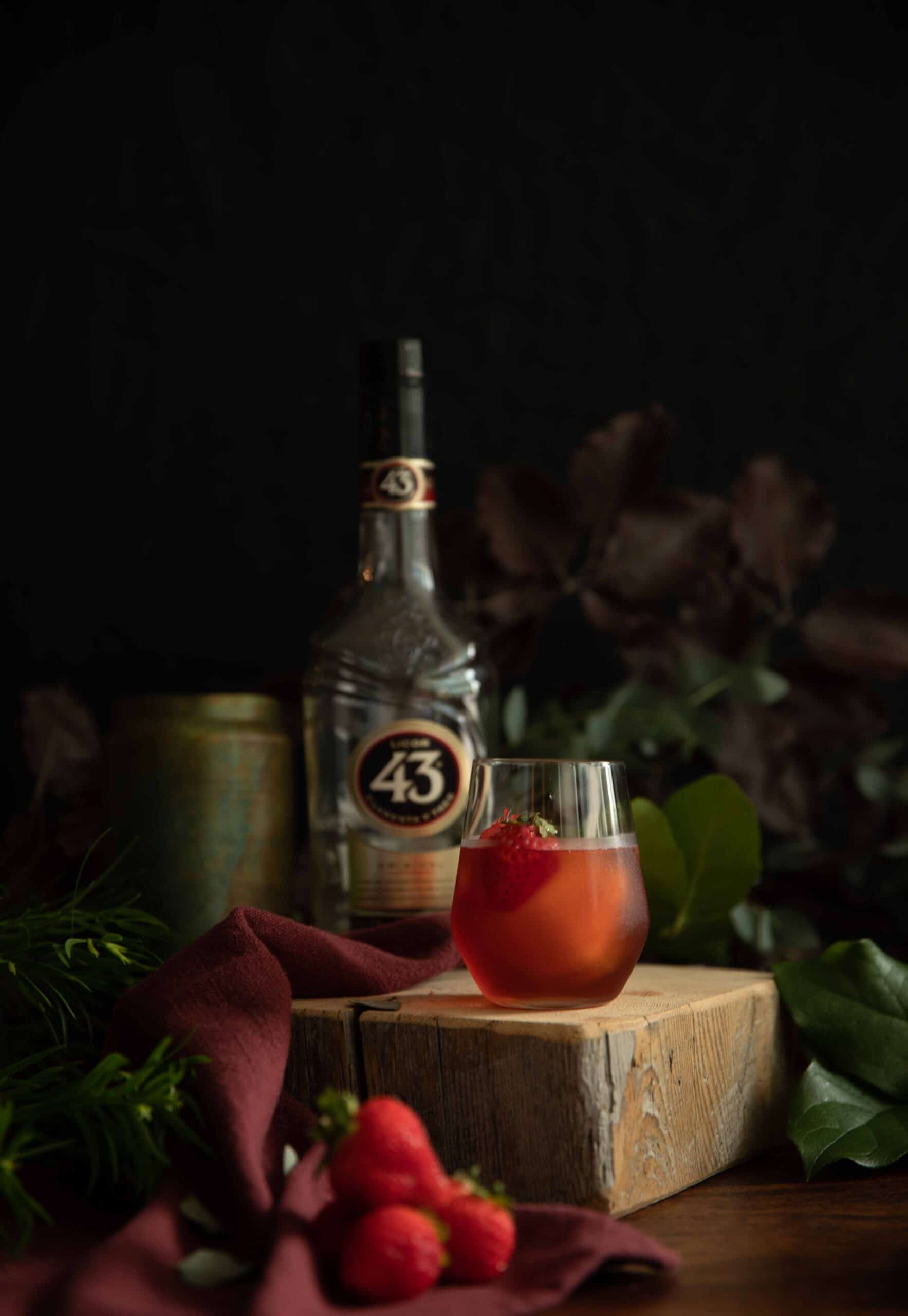 Chocolate and Vanilla
So I don't LOVE the selection of creme de cacao here in Ontario, so I decided to mix it up with my favourite bottle instead. I put a dash of Licor 43 for it's amazing Vanilla notes which I knew would marry the flavours well in this cocktail. In addition, instead of Creme de Cacao, I simply added 3 dashes of Chocolate Bitters and believe me, it goes a long way! That's all it really took for the flavours to complete explode.
As a side note, I have to give a big shout out and thank you to Imbibe and Campari Canada for setting up a great initiative to help support the Hospitality Industry during this unprecedented time. Throughout Negroni Week, there's many ways you can help support the industry, just make sure to head over to the link attached for details!
Why I haven't jumped on a Chocolate Negroni before is beyond me. I've learned from my mistakes, and loving the results! Check out the final recipe below: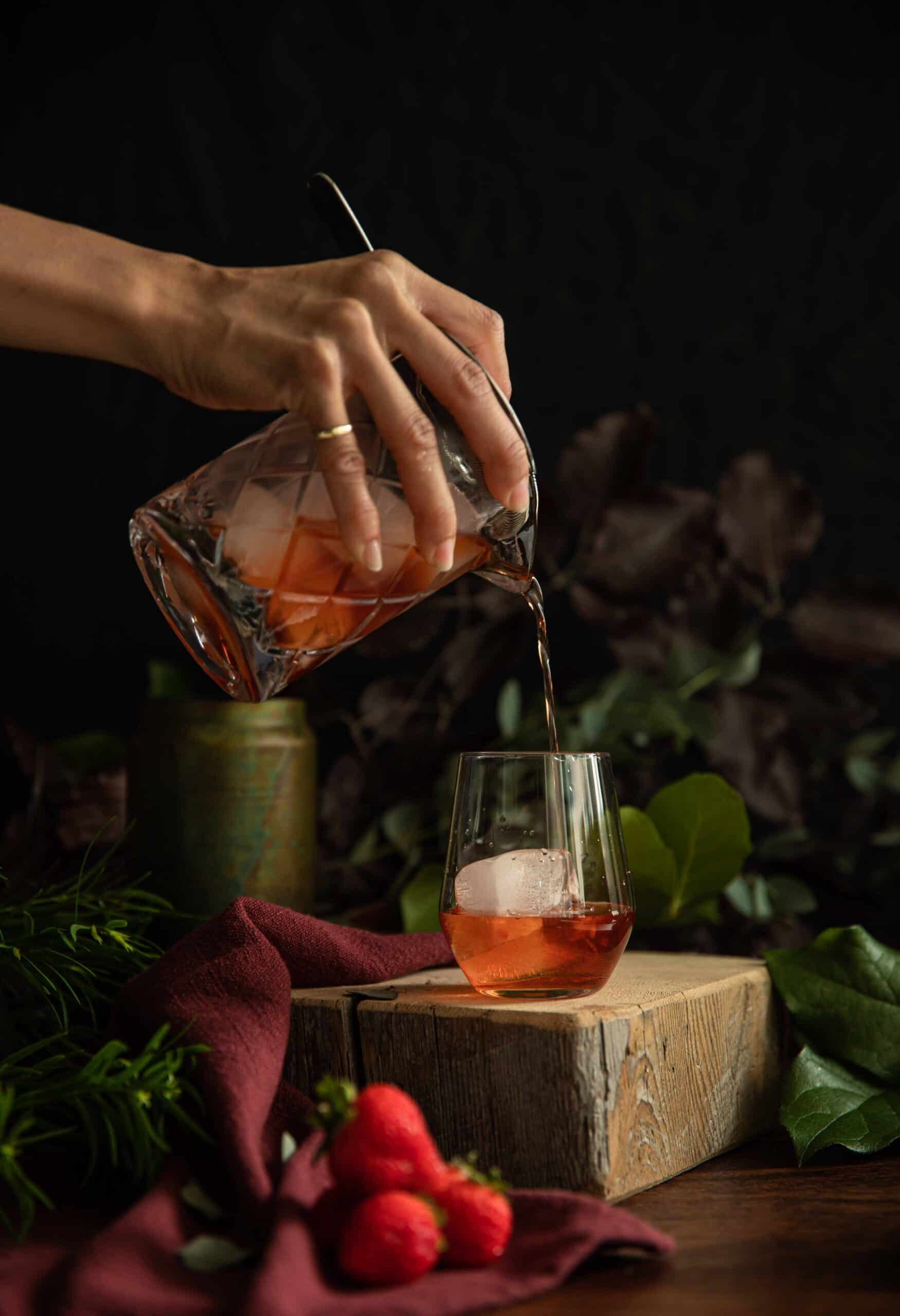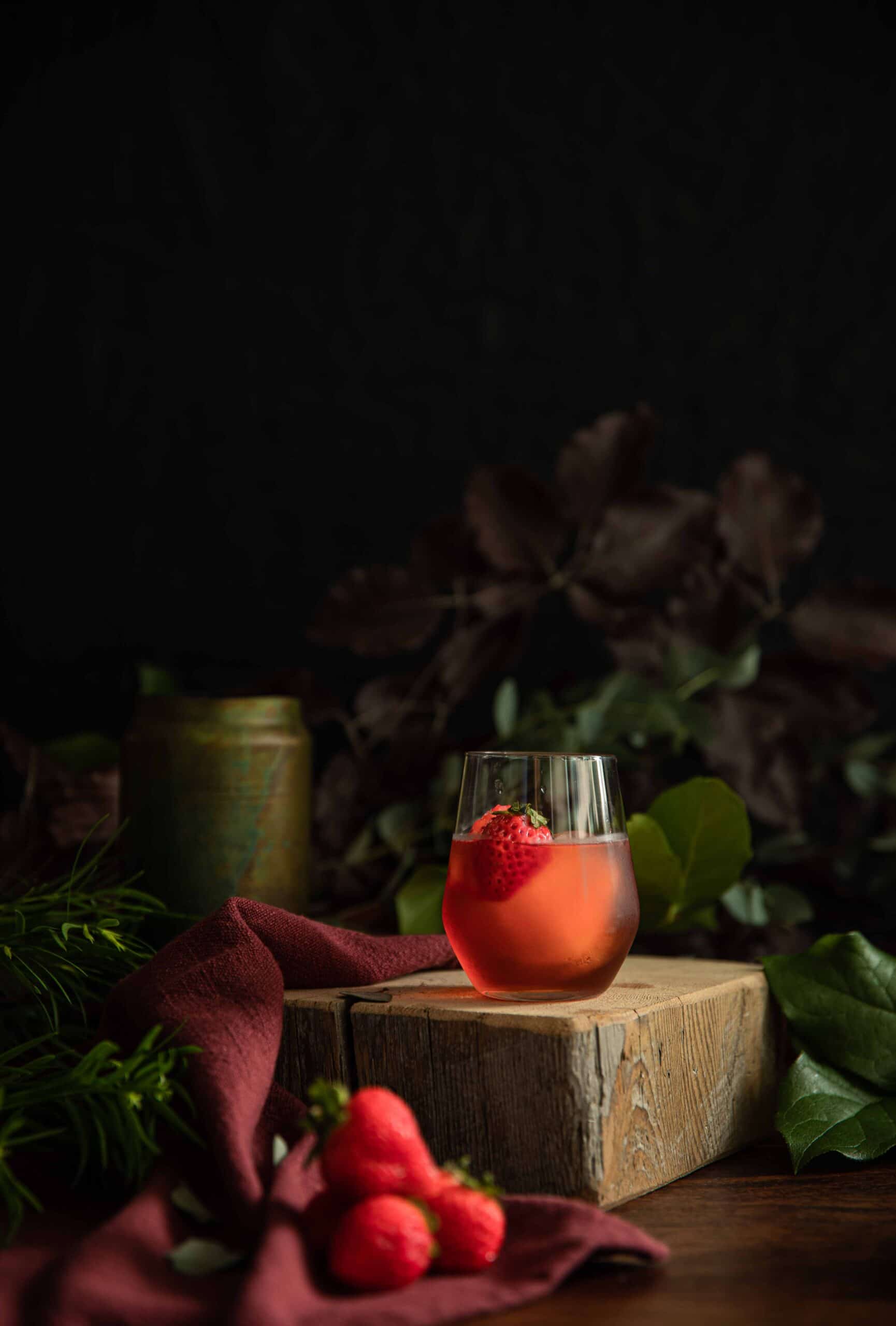 Chocolate Strawberry Negroni
Probably the best dessert you can ever be served. See how to stir up a Negroni combining Strawberry Infused Campari, Steinhart Dry Gin, Cocchi Vermouth and Licor 43!
– Difficulty: Intermediate
Ingredients
1

oz

Steinhart Dry Gin

1

oz

Strawberry-Infused Campari

**

3/4

oz

Cocchi Vermouth

1/4

oz

Licor 43

3

dashes

Chocolate Bitters
Instructions
In a Mixing glass, fill with ice and all the ingredients.

Give this a good stir (at least 30 seconds) until well chilled.

Strain over 1 large ice cube. Garnish with optional Strawberry sliced.
Recipe Notes
** To find the recipe for the Strawberry Infused Campari look here. If you don't have time, or just thirsty for this recipe, muddle 1 Strawberry in your mixing glass before adding the rest of the ingredients. Just make sure to double strain.