This is one SULTRY stirred cocktail that is giving me all the feels. Bourbon, Blood Orange infused Amaro and Amontillado Sherry to bring it all together. This isn't for the faint of heart, or the wallet because it's asking for some premium spirits, but you won't regret a single purchase. PLUS, they're spirits I constantly used on the bar, so they will not go to waste. Want to learn how to make this at home? Head on below for details.
If you're new to the #DrinkYourGram concept, I created it as a way for me to connect with my audience on Instagram and have you vote for what YOU'D like to create at home. Since I started #DrinkYourGram in 2020, I've created some of my favourite cocktails PERIOD and I have all of you to thank. For this week, I couldn't come up with a clever theme at all, so I just decided to throw on some random spirits, flavours and techniques to see what my community would like to sip. Here were the results:
Vote #1 – Rye vs. Bourbon (54%)
Vote # 2 – Apricots vs. Blood Orange (61%)
Vote #3 – Stirred (51%) vs. Shaken
This was a tight race the entire time. The Stirred and Shaken was won by just two votes. That's how much your vote MATTERS (I gotta laugh since the Final Presidential Debate was on last night). The rest of the cocktail came together fairly easy and let me explain why.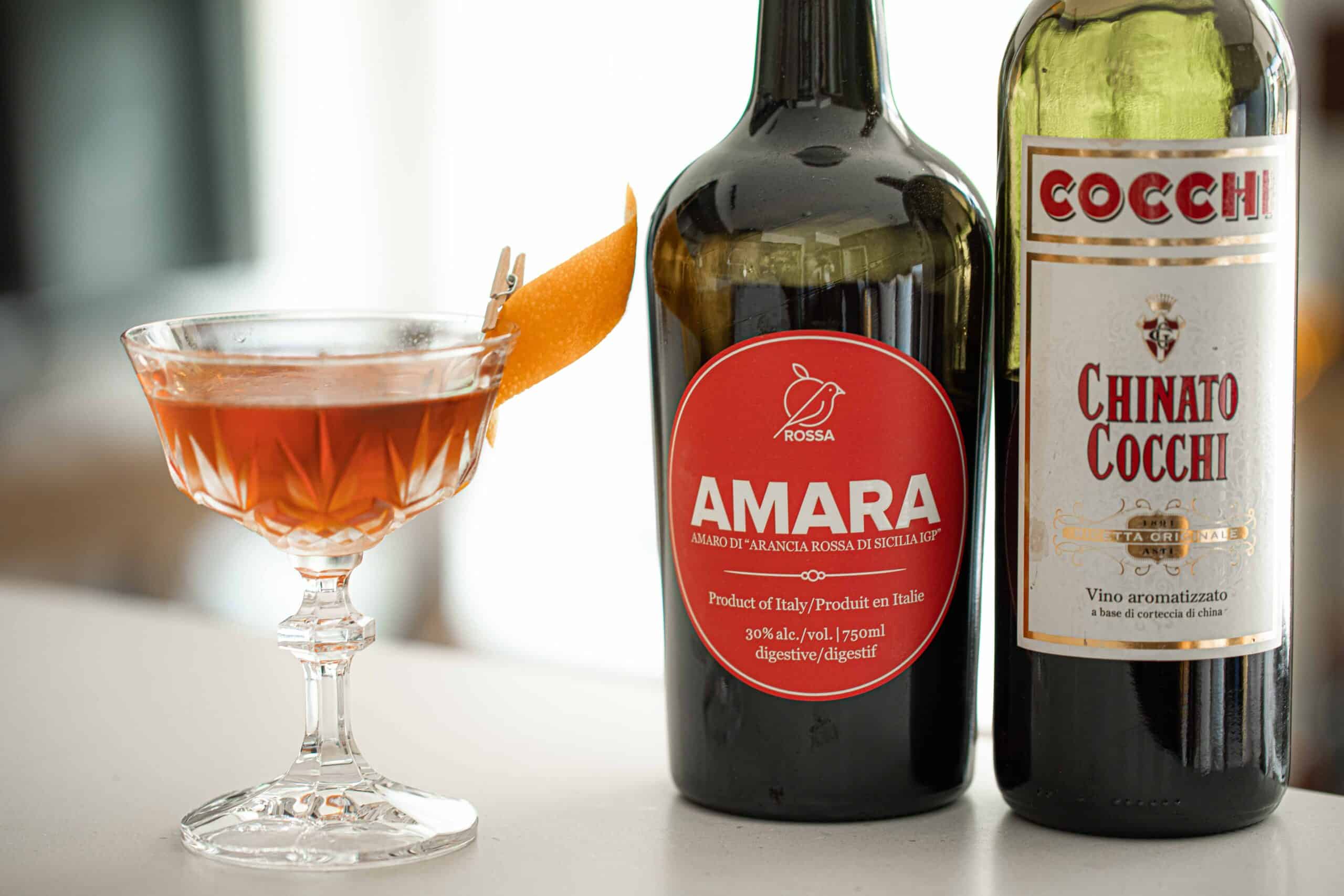 Bourbon and Amara
Bourbon was given since the votes asked for it, and in terms of the Blood Orange flavour, I knew I had a bottle of Amara at home that would mix so well with whiskey. Amaro and Whisk(e)y, especially in a stirred cocktail compliment each other quite well. I knew it would be somewhat of my "sweet" component to the cocktail. Since those two elements are covered in the cocktail, I knew I needed to add a bitter component to help marry and balance out of the cocktail.
Before I dive into my choice of the sherry, I need to mention that if you don't have Amara at home, well you definitely won't get a similar cocktail. BUT, I'm all about solutions. So blend maybe half and half your Montenegro and Nonino and infuse some Blood Orange to the mix. It's going to be heavier on the spices so I would then omit the Cocchi Chinato Vermouth I've added to the original cocktail.
Amontillado Sherry
This is my favourite style of sherry to mix with, PERIOD. It brings the best of both worlds, combining my favourite elements of a Fino Sherry with an Oloroso. Plus in this cocktail, I don't want a Fino Sherry because it will be too bright for the cocktail, while an Oloroso would have too much weight and too sweet for my likely.
I love the Amontillado from Lustau, but I always encourage experimenting to find the right Amontillado Sherry for you. Note, being that this has a wine base, it follows the same principals as vermouth, where it should be stored in a fridge!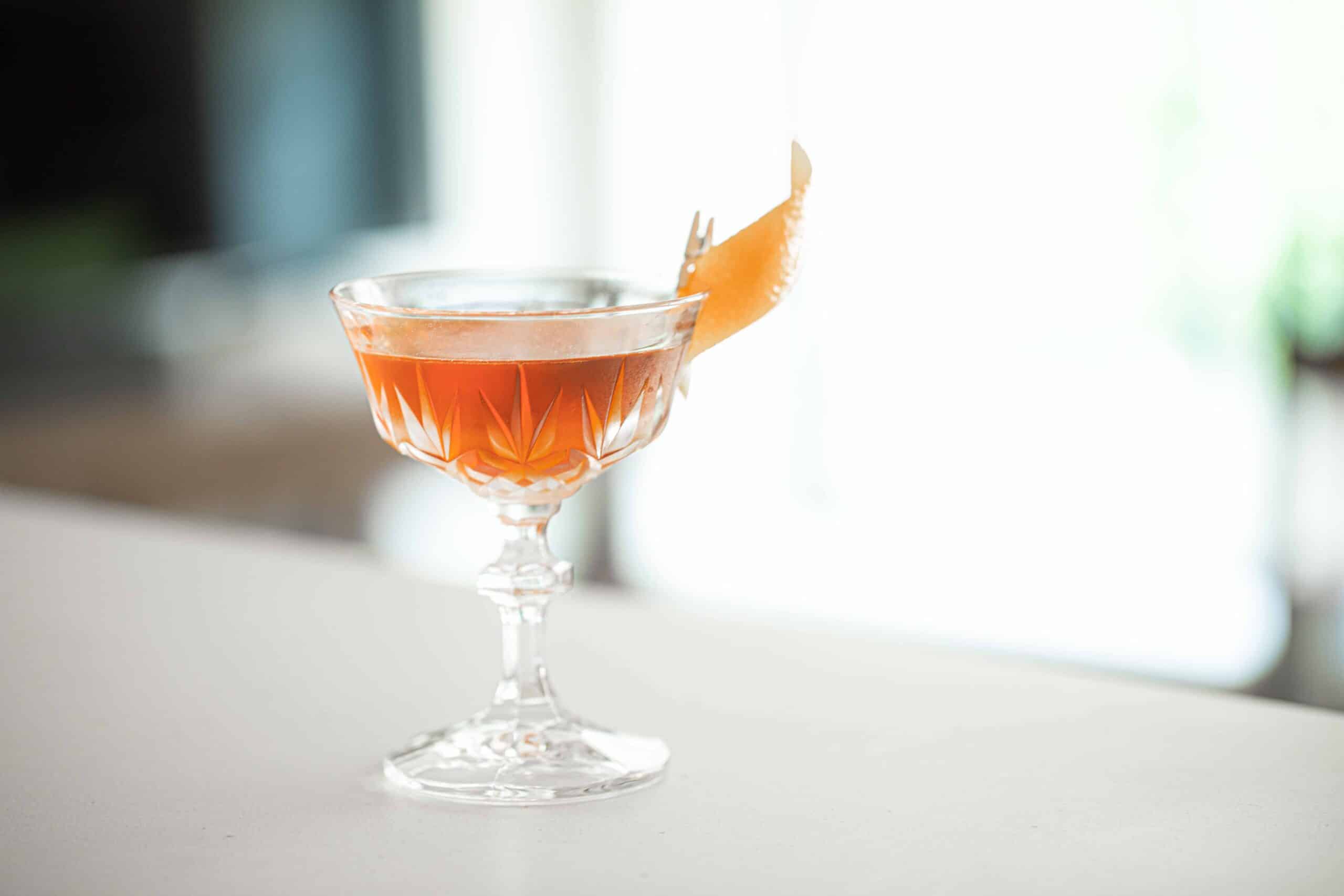 Chinato Cocchi
I decided to add this to the mix, because I love what vermouth can do to round the flavours. I already had the sweet component of the Amara, but it didn't have the weight I was hoping for to balance the cocktail. So I threw in a dash of the Chinato Cocchi, because it has that nice balance of acid, spice and sweetness I was looking for. Anything too weighty, like an Antica Formula vermouth would just overpower the cocktail, especially if it's not properly measured.
And that's it folks! The method behind my madness. Now if you love a good spirit forward cocktail, especially if it's remnant of a Manhattan, you'll adore this.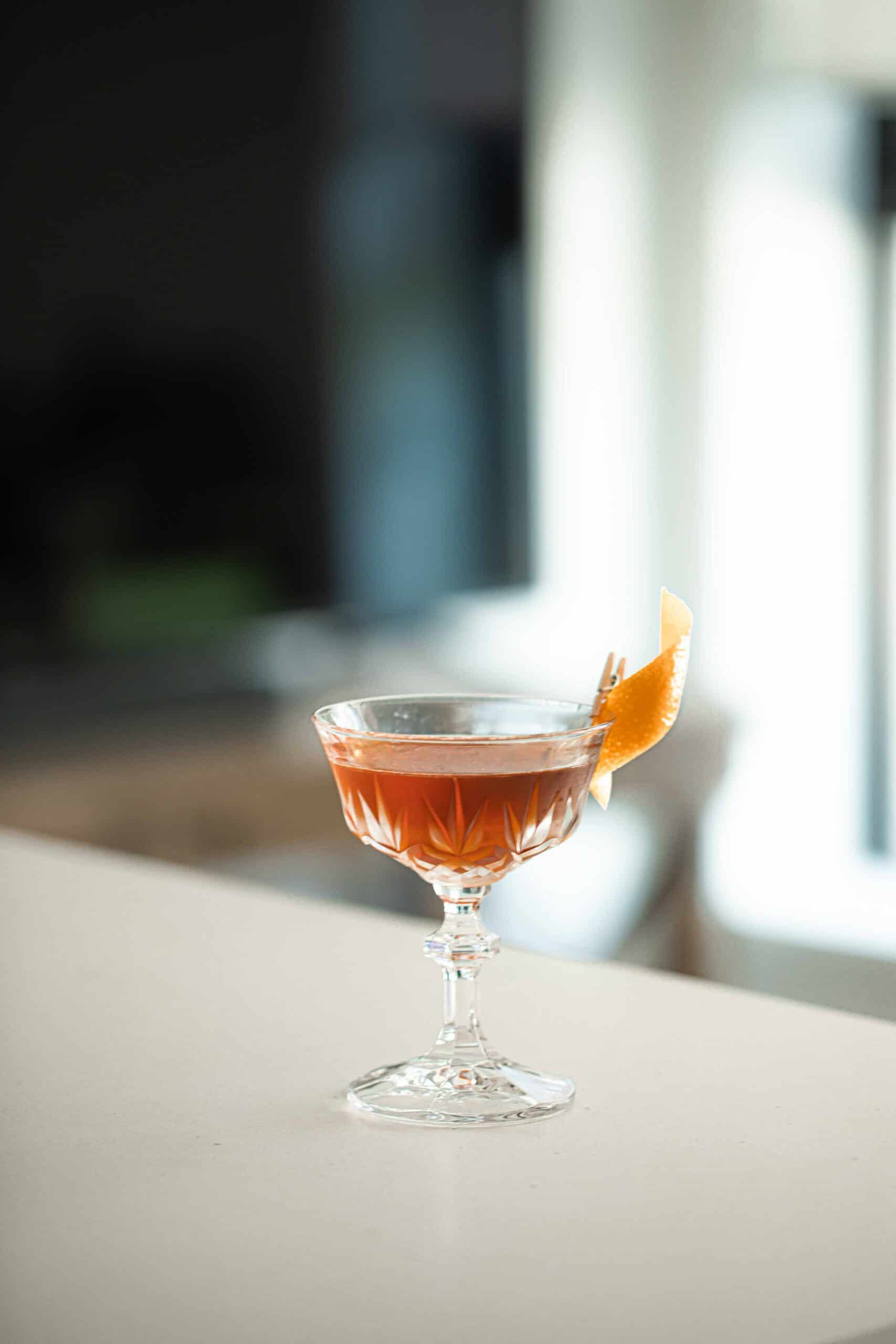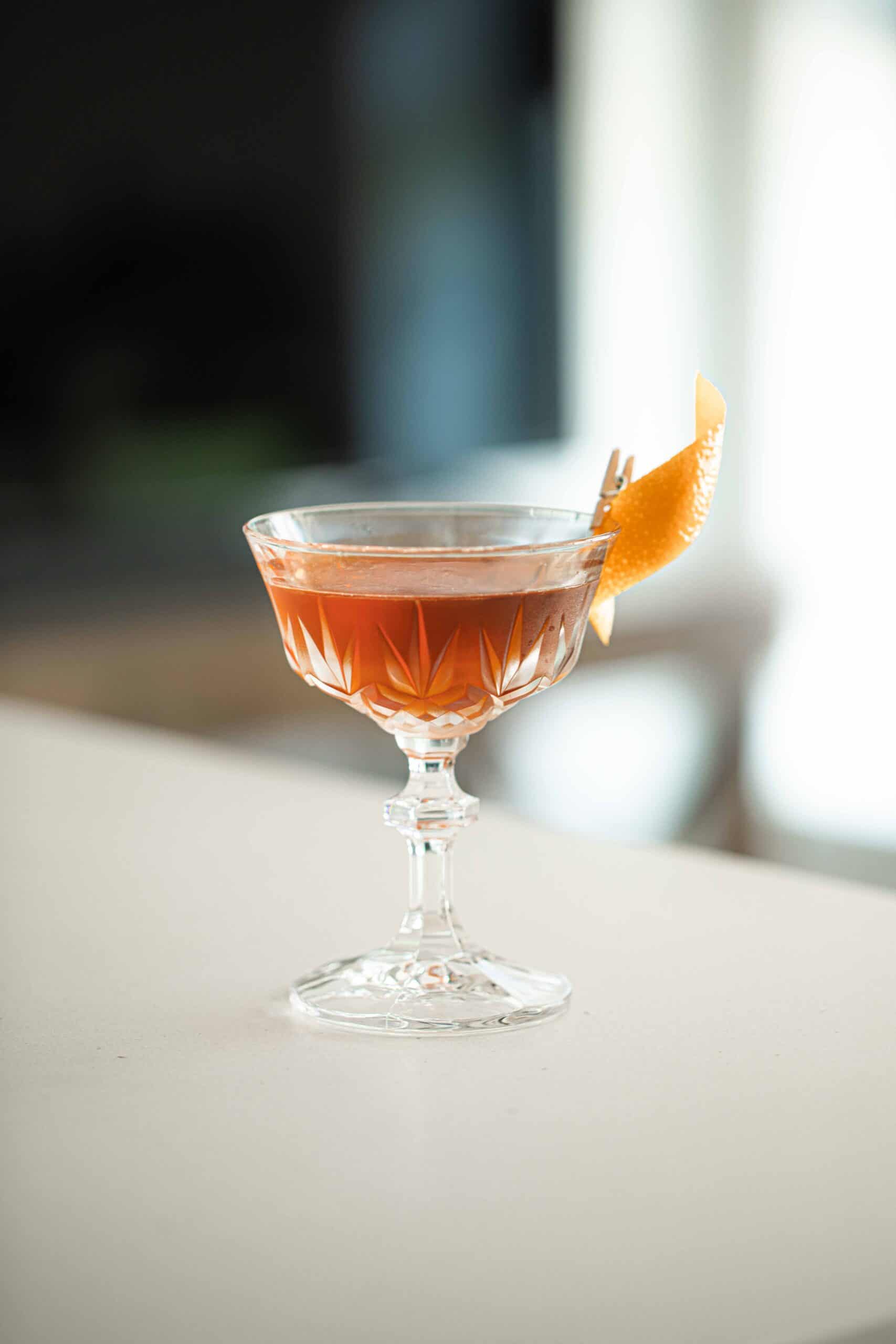 Citrus Blood Market
American Whiskey, Blood Orange Amaro and Sherry, what's not to love?
– Difficulty: Intermediate
Ingredients
1.5

oz

Bourbon

3/4

oz

Amara

Blood Orange Amaro

3/4

oz

Amontillado Sherry

Lustau used here

1/3

oz

Cocchi Chinato

1

dash

Angostura Bitters

1

Orange Peel

For Garnish
Instructions
In a mixing glass, add your ice and all the ingredients (except peel). Give this a good stir (approximately 40 seconds).

Strain into your favourite coupe glass. Twist and Garnish with Orange Peel.