Today's recipe is one of four special holiday punches I'll be creating live on CTV's The Social. I'm excited to show the crew how to throw this lovely holiday punch together, and for my community here on Liquid Culture! For those of you that are new to the world of clarified milk recipes, don't feel discouraged because it's not as difficult as it sounds. Any citrus or sour recipe can be made into a clarified milk punch, as long as you follow the correct ratios and formula. Today's punch combines some Holiday Eggnog, Rye Whisky with fresh pineapple and citrus for the most delicious, colourless Eggnog Sour. 
The concept of a clarified Milk Punch dates back to the 1700 and 1800's, and the technique acted as a preservation method during a time in which refrigeration wasn't available to the general public. People would also clarify spirits with milk because it was a way to soften the rough edges of spirits, since they didn't have the facilities or equipment to produce the finely distilled spirits we have today! This technique has long been forgotten until recently, and we are slowly starting to see the clarified milk punches making their way back into mixology scene. The only difficult thing with this process is that you must be patient, but once your cocktail has made it through the filter, it can be left in the fridge for months on end. Therefore you can have a ready-made cocktail in your fridge, and all you will need is just a glass with ice and pour!
Now there's a few rules you have to make note of when it comes to clarifying a cocktail with milk:
Any cocktail works as long as it has a strong citrus component. Think of a daiquiri or margarita. The skies the limit!
ALWAYS pour the cocktail INTO the milk
The milk should be a minimum 3.5% in fat content. Any filtered or skimmed milk will not clarify the cocktail.
Ratio from cocktail to milk parts is 4:1 (measure 4 parts cocktail : 1 part milk)
ALWAYS FILTER THROUGH A COFFEE FILTER (I thought I could get away with a cheese cloth but that was an epic fail)
As long as you adhere by these 5 guidelines, then you will be successful in your clarified milk punch. Now there's a ton of recipes that talk about heating up the milk, but I was successful in clarifying the cocktail without this step, which I'm happy to do LESS dishes.
---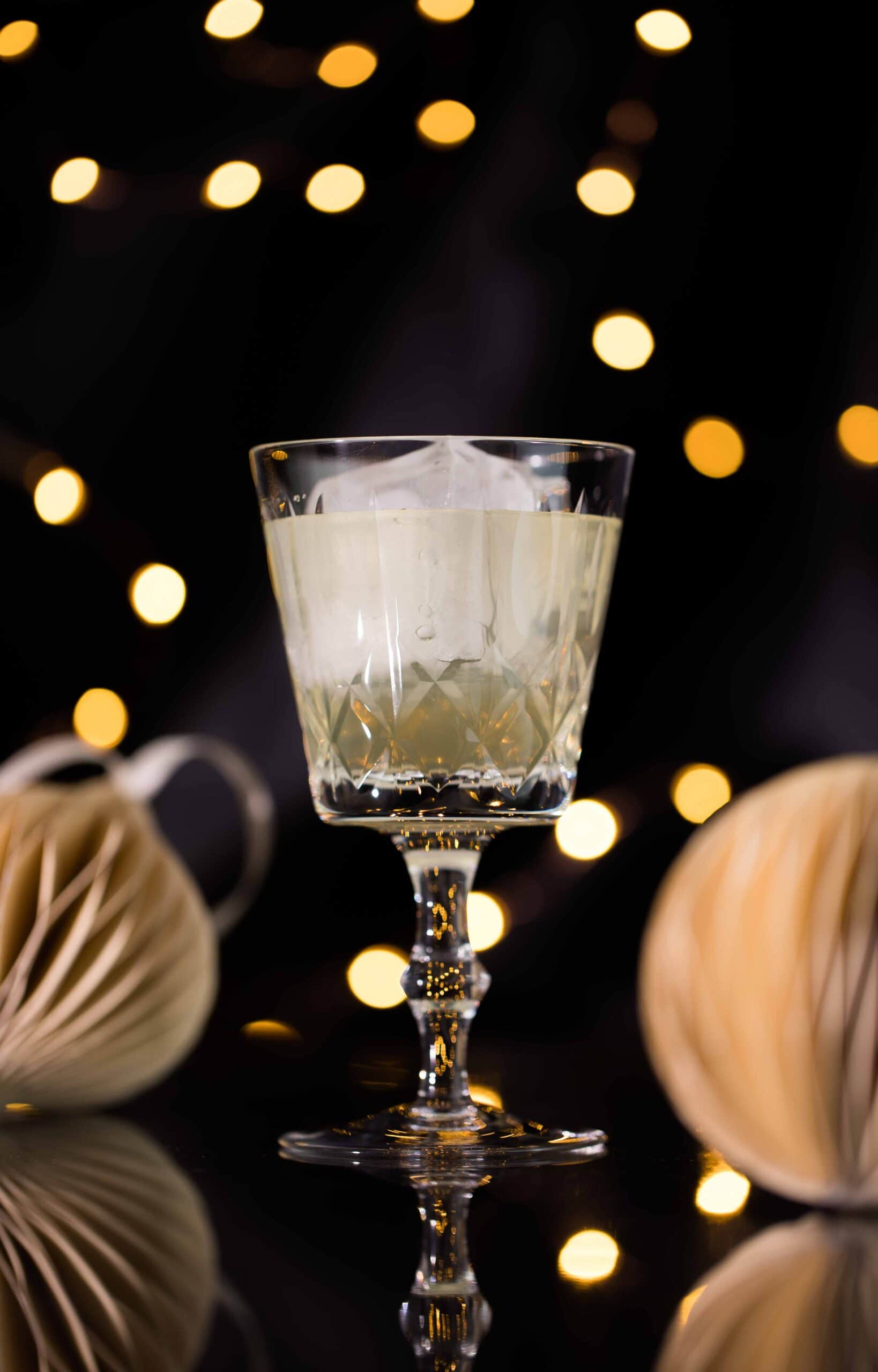 ---
Okay now let's get to the point of the recipe! It's the holidays, and what's more festive than Eggnog? It's a flavour that I've grown to appreciate and love, and I thought, what BETTER way to surprise guests than with a colourless whiskey Eggnog Sour! So without further ado, I bring you a punch that will get your whole party started!
For more details on Clarified Cocktails, make sure to check out my first post on clarified sours for some insightful reads! Also if you want to catch my holiday punch cocktail segment on The Social, make sure to follow here!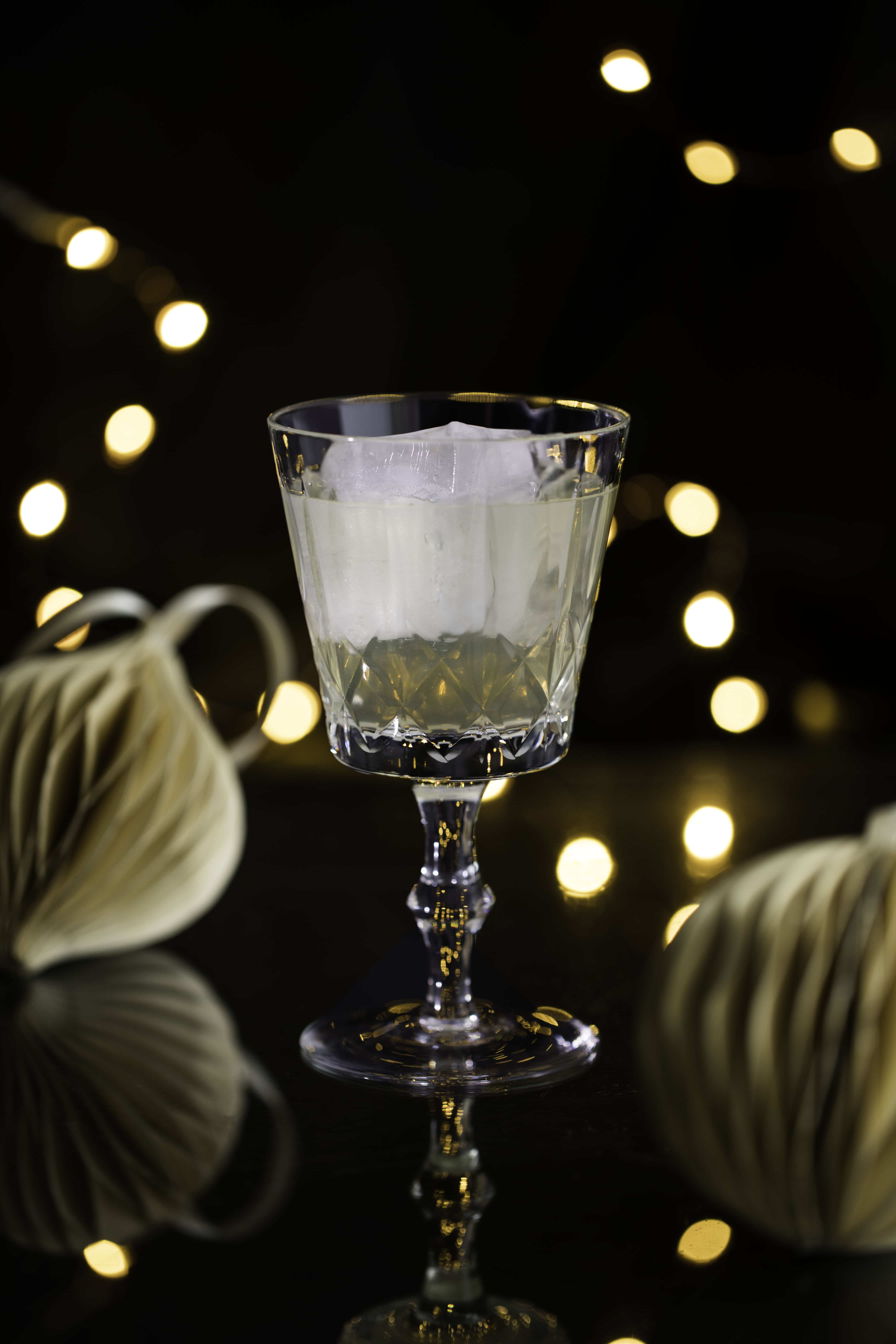 Clarified Holiday Eggnog Punch
A delicious holiday punch that the whole party can enjoy that is completely colourless and clarified through milk!
Difficulty: Intermediate
Ingredients
4

oz

Spicebox Whiskey

4

oz

Lot 40 Rye

1

oz

Giffards Vanilla Liqueur

8

oz

Pineapple Juice

4

oz

Lemon Juice

1.5

oz

Simple Syrup

10

Dashes El Guapo Holiday Bitters

¾

cup

Eggnog

¼

cup

Half and Half Cream

10%
Instructions
Combine Eggnog and cream in a sterile bowl and give this a stir

Combine all cocktail ingredients (no milk) in a spouted container, stir (no ice) and strain INTO milk mixture

Cover the mixture with plastic wrap and place into the fridge for at least 30 minutes - 24 hrs.

Line a fine mesh strainer with a coffee filter and pour cocktail through filter

Can be left refrigerated for at least 2 weeks!