This infusion turned out to be the most pleasant surprise for me. I had wanted to test out a few different coconut infusions, staying away from the typical bath of Rum or Vodka. I experimented with a few different vermouths and thought I would give Lillet Blanc a try, and I'm very happy I did.  I didn't expect much when it came to bringing these two flavours together, but it was the clear winner when it came to balancing the Tropical Rum, Passionfruit and Coconut Negroni.
Now always remember, infusions don't have to be tricky, you just have to be patient. With this recipe, I used the insides of a Fresh Young Coconut and let it sit in a bath of Lillet Blanc overnight. The next time I throw this together, I want to give Dried Coconuts a shot, to see how its impact on the infusion. Have you ever tried it with dried fruit instead? Well let me know your thoughts by commenting below!
Cheers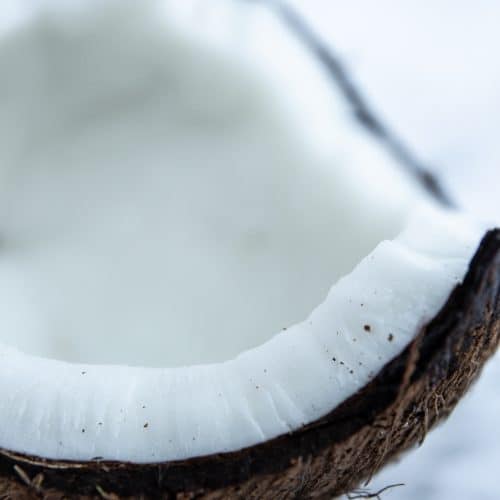 Coconut-Infused Lillet Blanc
A tropical infusion to a french classic fortified wine, that uses Coconut to highlight any cocktail you have in mind!
Difficulty: Easy
Ingredients
1

Fresh Young Coconut

1

cup

Lillet Blanc
Instructions
Open a young coconut and empty out the coconut water

Scrap the insides for the meat of the coconut

Using as much as you can grab from the inside, place into a sterile mason jar and top with Lillet Blanc.

Let this sit, covered and refrigerated for 24 hours before straining out the coconut.