There's a reason I love #LCFeature's so much, and today's feature is nothing short of AMAZING. I love that I get a chance to explore what other people are doing on the Instagram game, and all for the love of a tasty cocktail. Jon Stade-Persson of @theginquest is absolutely brilliant, and bringing real, honest content to the community. He deserves a lot of love, which is why I'm honoured to feature him today.
If you're new to the whole #LCFeature bit, it's fairly simple to participate. Simply tag a photo of a cocktail recipe you've developed, or a bottle you have at home that you have NO idea what to do with, and I'll recreate it myself and shout you out! It's that easy. Tag Liquid Culture or use the hashtag #LCFeature, and you may be possibly featured!
The only thing I regret is the fact that I didn't post this up sooner. Life has really been pulling me at all sides, that I have to admit, I'll need an intern or assistant VERY, VERY SOON. Have any friends that can help? Needless to say, I finally got around to putting this post together and it's a beauty.
Now I want to mention, THIS RECIPE IS HIS. He is the creator, and it is one stellar recipe that I don't wish to take credit for. He deserves all the love. The only thing I had to change was the fact that we don't have Copperhead Gin in Ontario…at least I haven't seen it, and believe me…I've looked. So instead, I went with a barrel-aged HONEY Gin by my friends at All or Nothing Brewhouse. I will say this, this particular local gin may not be around because they recently moved their facility, but keep an eye out for some delicious barrel-aged gin with this recipe!
---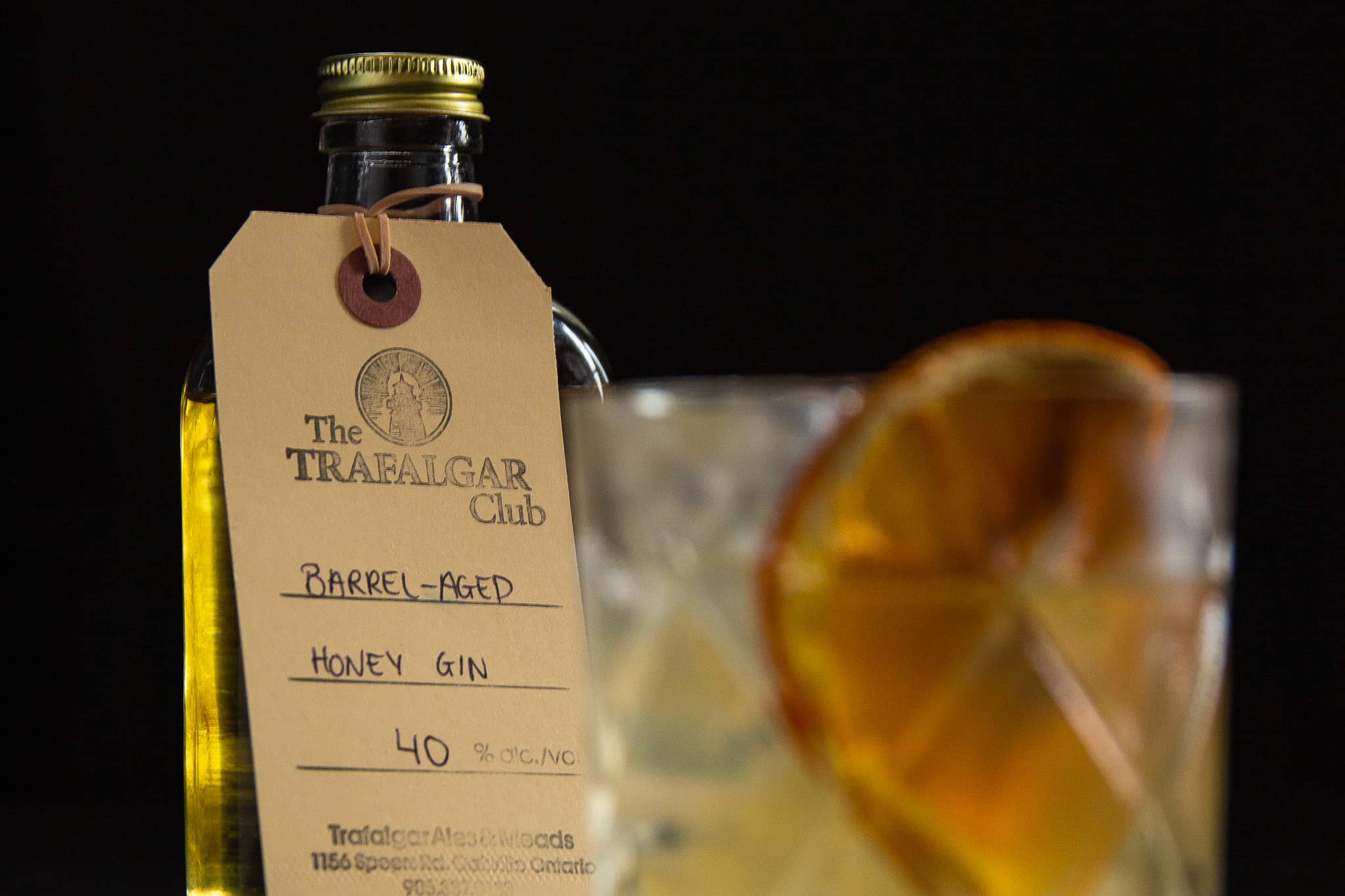 ---
Think of this cocktail as a savoury Gin Old Fashioned, infused with honey and orange. As he states, it's incredibly simple to make, and he wasn't kidding! No complicated infusions are involved, just a delicious barrel-aged gin with some natural ingredients.
I'm about to jump to the recipe now, but I wanted to highlight the amazing effort Jon has made on his website. It's a fascinating read, especially if you love Gin, so make sure to dive through his site here! And without further ado, I give you the tastiest Gin OF out there!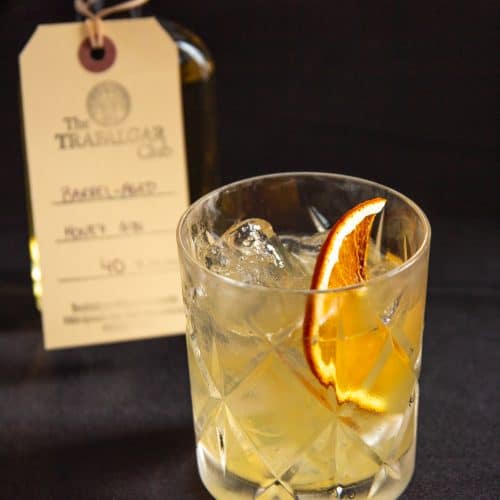 Copper is Orange
A delicious Gin Old Fashioned created by Jon of @theginquest featured for this week's #LCFeature
– Difficulty: Easy
Ingredients
1

teaspoon

honey

1

spoon of water

2

cl

fresh orange juice

3

cl

barrel aged gin
Instructions
Garnish with dehydrated orange wheel.

Dissolve the honey in the water.

Add juice and gin.

Add ice and stir in the glass so it's ice gold and diluted a little bit.

Top up with more ice and garnish with a dehydrated orange wheel.