Ah, the lovely Julep. There's nothing like a refreshing, tasty Julep and one of the most important components to this cocktail is the one that is often overlooked – Crushed Ice. If you don't have crushed ice, don't even bother with this cocktail, because it really does make all the difference when it comes to a cocktail. In this Julep, I've used the mint from the garden (or market if they haven't sprouted just yet) to create a low ABV cocktail that you can enjoy all Spring and Summer long!
I can't state this enough, Crushed Ice is so important when it comes to creating this cocktail. Whenever people tell me they don't want ice in their drink, the fire burns in my eyes because little do they know that they are taking away from the whole experience and having a completely different cocktail. Unlike most cocktails that are shaken or stirred prior, everything is happening inside the Julep Tin and you need the proper dilution to get the cocktail where it needs to be. Juleps are meant to be sipped fairly quickly. It's a hot day, suns out, and you need the ultimate thirst quencher. That's when the Julep comes in. But say you don't have crushed ice, you'll get half way through the drink because you're so thirsty and ONLY THEN has it diluted enough to the proper ratio. You're going to have this perception that Juleps are stiff, boozy drinks, when if you use the right ice, it will be ready RIGHT AWAY. Side note, I have to give a big shoutout to the Toronto "Iceman", because he makes my life and bartenders lives so much easier with his supply. If you EVER need specialty ice, from big cubes, spheres, collins and more, this is the man! He's also the exclusive provider of Kold Draft Ice Cubes in Toronto, which for those who have worked in the industry know, this is the creme de la creme of ice cubes.
Okay enough about ice and the reason we are all here. This cocktail was created for my segment with the ladies on CTV's The Social. I've been blessed that these ladies continue to have me back on the show and this particular segment highlights how to use your garden in cocktails! Totally practical for the girl that lives in a condo right? Well, for my future-to-be garden, I'm going to be well stocked with herbs, fruits and vegetable for any cocktail at a moment's notice. The one thing I know my garden won't be without is the spectacular mint! Now I do want to mention, I had completely anticipated using Mint that's Chocolate flavour (yup that's right, it exists!), but unfortunately no suppliers had it at the time of the show being aired. That's alright because now you know that you have to pick up chocolate-flavoured mint seeds for your 2019 Garden!
---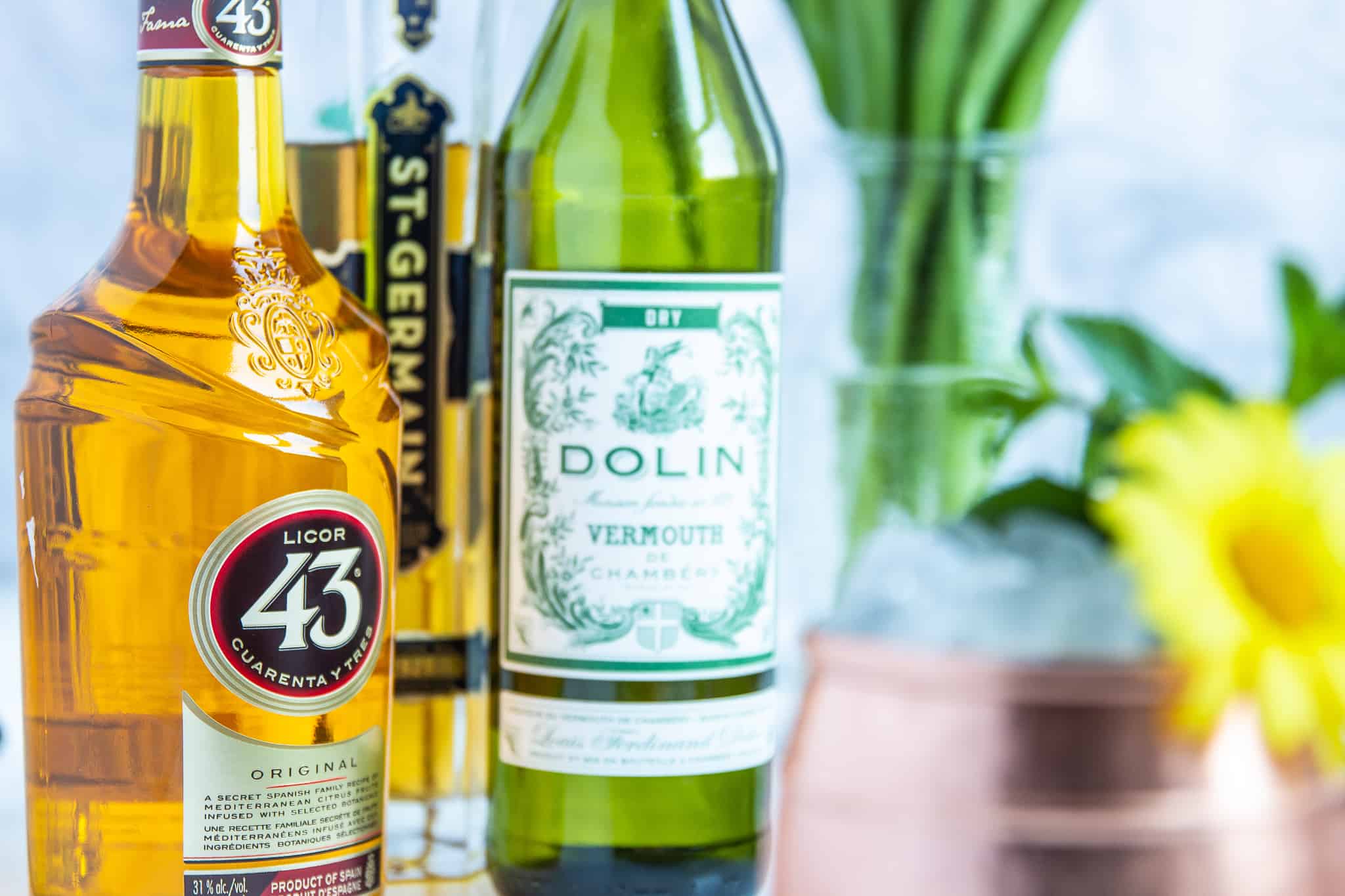 ---
With that said, I went with the standard Mint here, and added a couple dashes of Chocolate bitters, with St Germain Liqueur and Licor 43 to tie in the elder blossom flavour with Vanilla and Chocolate! Let's first talk about the St Germain. For one, it's the most stunning, elegant bottle, with an even better product inside. It's an elder flower blossom liqueur, so it's super floral, rich and great with sparkling wine! At first, the producers thought I would use real Elder Blossom but the reality is, using it Raw isn't exactly safe. The leaves and stems can be quite toxic, and Elder Blossom can be used once it has been processed or cooked in some way. For the safety of my community and viewers, I took away that suspicion and used the reliable St Germain.
Next, you must be wondering WHY is this a Low ABV Julep? Well that's because I haven't added any strong spirit base. Instead I use a Wine Aperitif, aka Dry Vermouth, that only has an alcohol count of 17.5%! That's more than half of the alcohol percentage you'll find in a Vodka or Whiskey which is typically used. So this cocktail speaks to those that are looking for a refreshing, amazing imbibe that isn't TOO strong. I really do hope that we start to adapt the European style of enjoying a cocktail. With a blazing hot day and enjoying lunch on a patio, most will sip on a crisp white, sherry or low ABV cocktails are things refreshing while not affecting the rest of your day. It's a way of drinking that is moderate, healthy and a way that I hope our cities learns to appreciate and enjoy. With all that said, I picked up the very reliable Dolin's Dry vermouth for this blend and I couldn't be happier with the choice! Plus it's a great way of using vermouth in case you had it sitting around from an old martini recipe you found.
---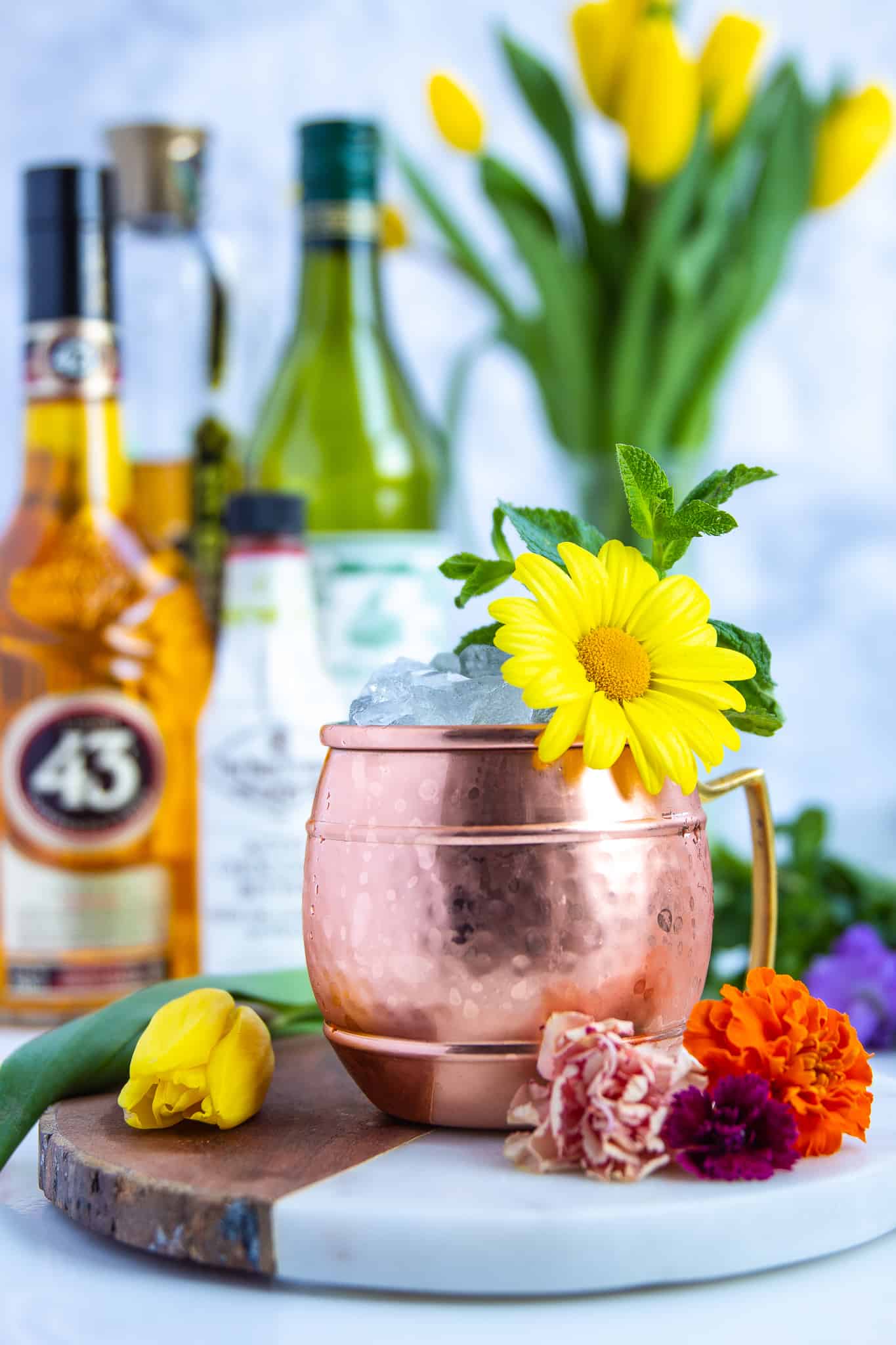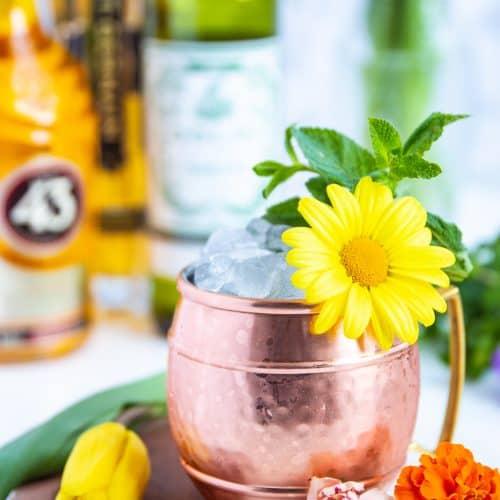 Elderflower and Mint Chocolate Julep
A low ABV Aperitivo cocktail that uses Dolin's Dry Vermouth, Fresh Mint, Chocolate Bitters, St Germain and Licor 43
- Difficulty: Easy
Ingredients
2

oz

Dolin's Dry Vermouth

1/3

oz

St Germain Liqueur

1/3

oz

Licor 43

8-10

sprigs of Chocolate Mint

1-3

Edible Flowers for Garnish
Instructions
In a Julep Tin, add all your ingredients and fill the ¾ of the tin with crushed ice

Churn/Stir the ice until the liquid reaches all the way to the top to allow proper dilution

Top off the tin with more crushed ice and garnish