Our first stop in our adventure across Canada, we explore the history and unique spirits B.C. has to offer. Created in honour of Canada Day and for my special segment with CTV's The Social, this VERY simple cocktail uses one of my favourite Canadian Gins called Empress! See how I combine this amazing Gin with Grower's Grapefruit Cider and honey below.
Didn't get a chance to watch this special Canada Day segment on CTV's The Social? That's okay! Lucky for you, you can catch it online on theloop.ca. Head over to this link for details!
---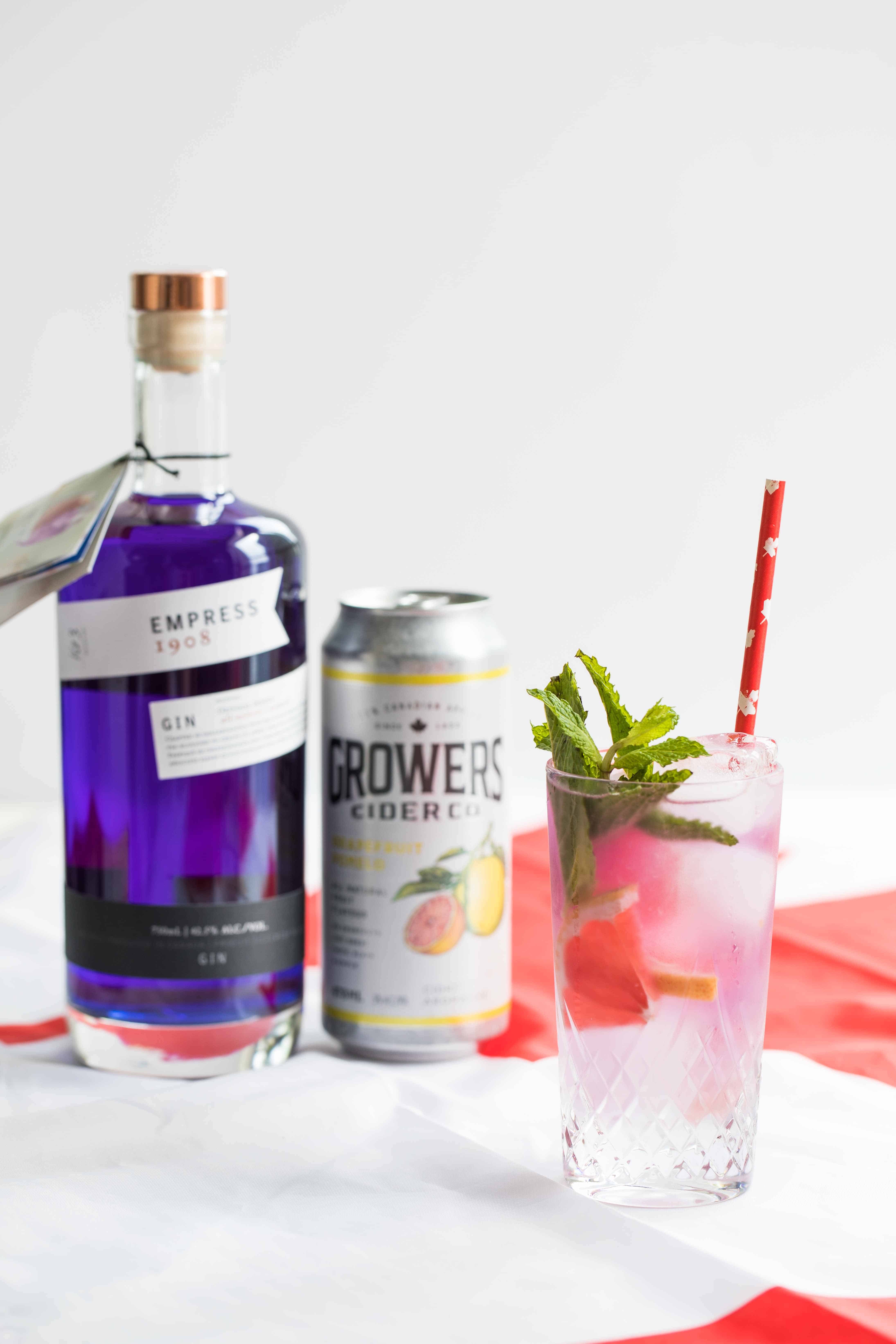 ---
I had to do a bit of research when it came to picking out a B.C. spirit. I wanted to express this beautiful region as accurately as I could, having unfortunately not been there myself. So I picked up this incredible book that travels across Canada called Canadian Spirits. After reading this book, and getting a chance to chat with some B.C. friends, I realized that Craft Brewing and Cideries really got their start in this province. Before Craft Brewing was cool, B.C. played an active role inspiring distilling and is home to some of Canada's original Cider Houses. Even the first Brewpub in North America started in B.C! With that said, I knew I had to shake up something playing homage to this history.
Then we have the infamous Empress Gin. I say infamous, but the company itself is fairly new. What most people don't know is that it's a collaboration project between Victoria Distillery (in Victoria, B.C.) and the legendary Fairmont Empress Hotel. What has made this gin so popular is the natural, indigo hue that changes colour when you add a different PH (aka acid) to the mix. So when you mix their gin with tonic, it's going to turn slightly purple, while I've seen pink cocktails occur with Empress Gin. This is due to the Butterfly Pea Blossom infusion, plus the gin itself uses the signature black tea blend served at the hotel. Pretty Canadian, am I right, eh? (I had too…)
Needless to say, this is the EASIEST cocktail to throw together and you'll absolutely LOVE its flavour. Find the recipe below!
---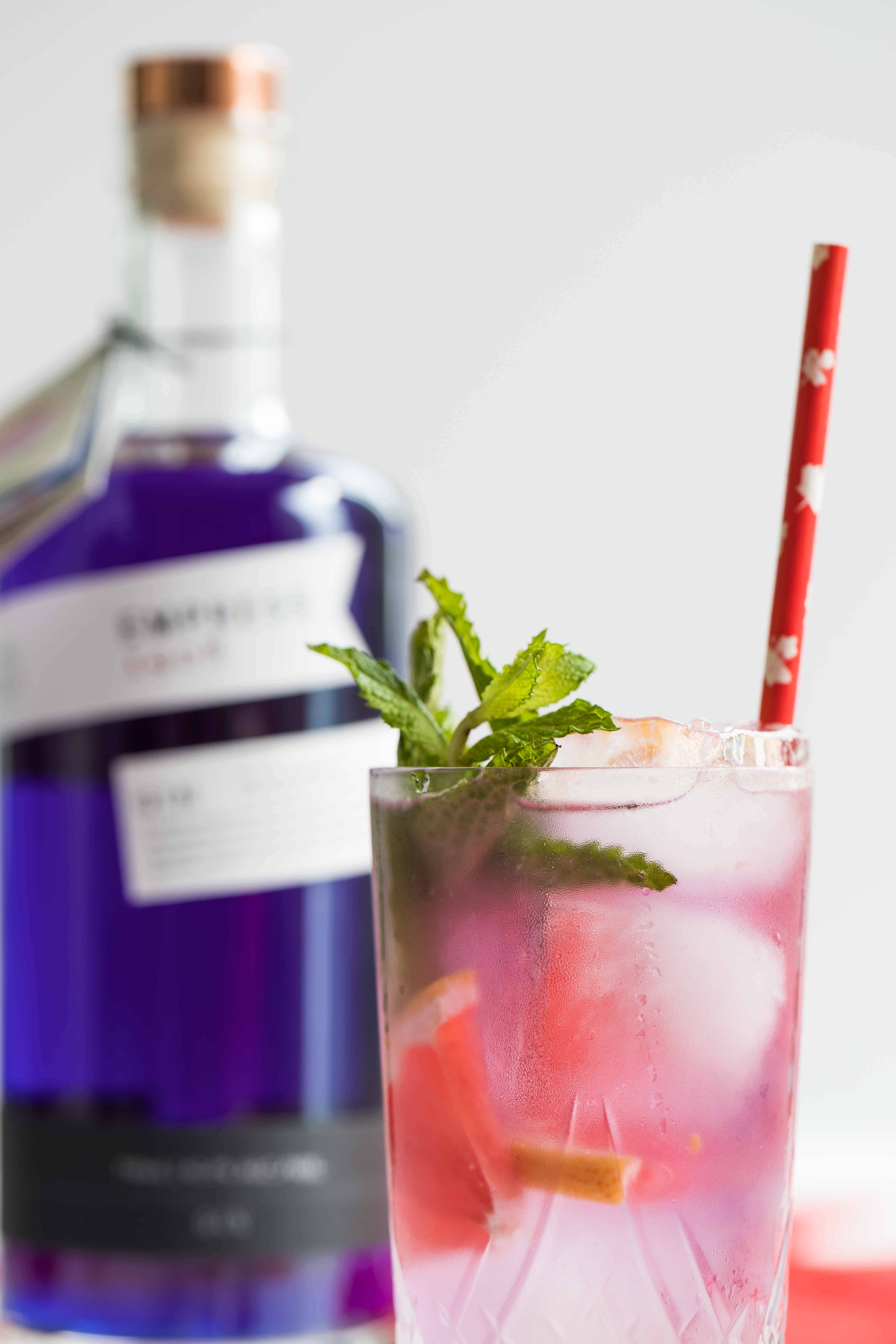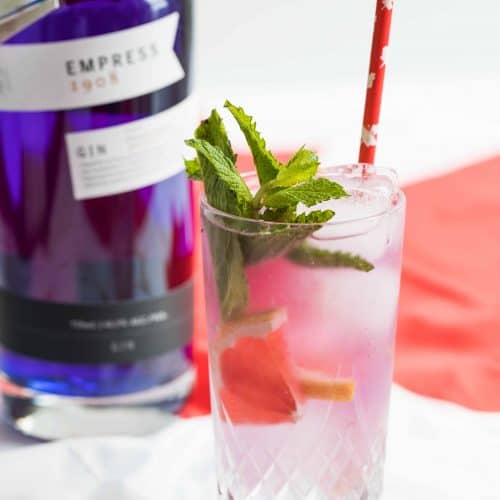 Look on the Empress Side!
Ingredients
1

oz

Empress Gin

½

oz

Grapefruit Juice

½

oz

Honey Syrup

1 part Honey, 1 part Water

1

oz

Growers Grapefruit Cider

1

Sprig of Fresh Mint and Grapefruit Wedge for Garnish
Instructions
Fill your tall Collins glass with ice and add your Empress Gin, Grapefruit Juice, Honey Syrup and top with Grower's Grapefruit Cider. Garnish with Mint and Grapefruit Wedge