On a special segment with the ladies from CTV's The Social, we are exploring some of the unique Canadian Spirits Canada has to offer. Of them is this special Barley-based spirit from Alberta called the Prickly Pear Equinox. Most similar to vodka, you're going to love this berry cocktail, infusing a Canadian favourite of mine, the Haskap Berry! Want to know how to shake up this recipe? Head below for details!
Didn't get a chance to watch this special Canada Day segment on CTV's The Social? That's okay! Lucky for you, you can catch it online on theloop.ca. Head over to this link for details!
Alberta was always known for one thing and that was Crown Royal. This time around, I wanted to showcase the diversity the province has to offer, including some of the stellar lineup coming out of Eau Claire's Distillery. Of their portfolio, I fell in love with their Barley-based spirit (taste closest to a vodka), but it's infused with prickly pear!
---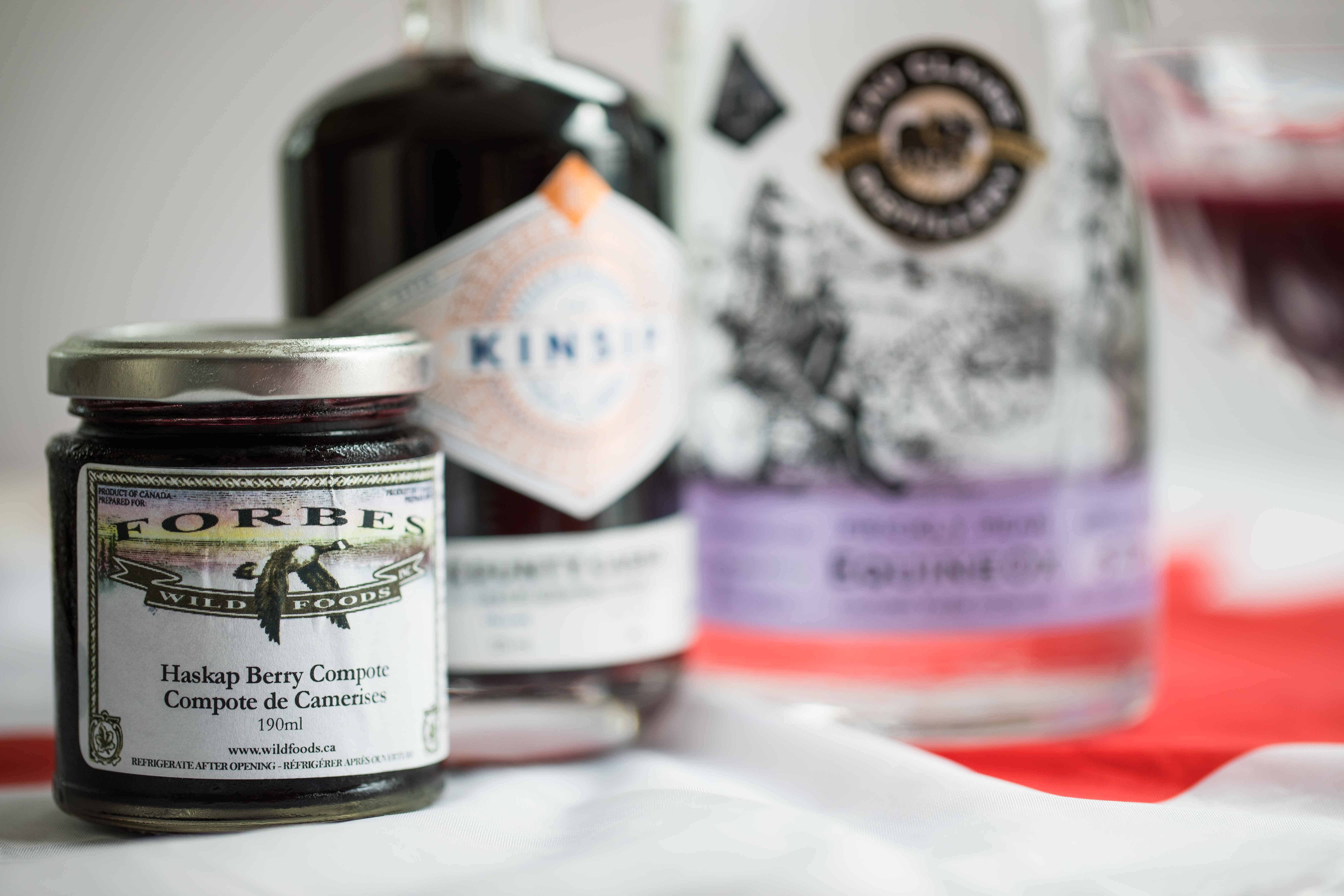 ---
I decided to mix that with some Haskap Berries, which if you didn't know, is a berry very unique to Canada. It was developed to withstand our varying extreme climates and can grown in every province except B.C. With that said, if you've never tasted it, it's best described as having a blueberry skin, but tastes like Raspberry, Black Currant and Honey Crisp Apples combined! Talk about a flavour bomb! I picked up a special compote from Forbes Wild Food, but you can also find some frozen Haskap Berries at Metro and other specialty food grocers. Just make sure to give them a call. I had to do a bit of digging to find haskap berries, but was happy to hear it is accessible, just call first!
The other great addition to this cocktail is the Kinsip Cassis. Cassis is mandatory for your home bar, especially if you love berries. It's easy to incorporate into cocktails and very versatile. I'm happy I was able to taste Kinsip's Cassis from Prince Edward County, because it is worth every drop. For my friends online, they do ship across Canada via their website so if you can't find it at the LCBO or you're not in Ontario, you have that option as well!
So think of this cocktail as a delicious berry sour, made with this incredible product! Want to know the details? Check out the recipe below.
---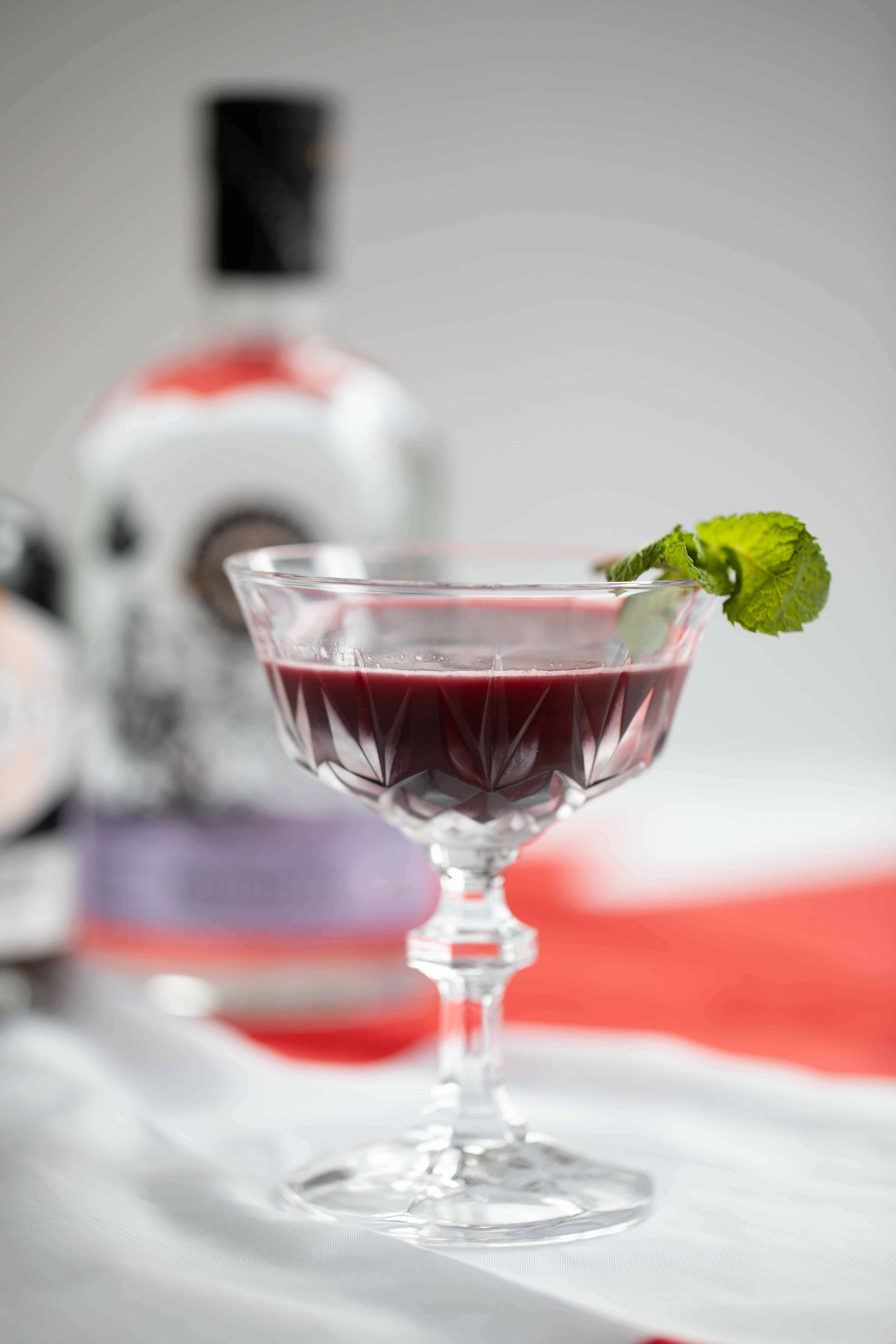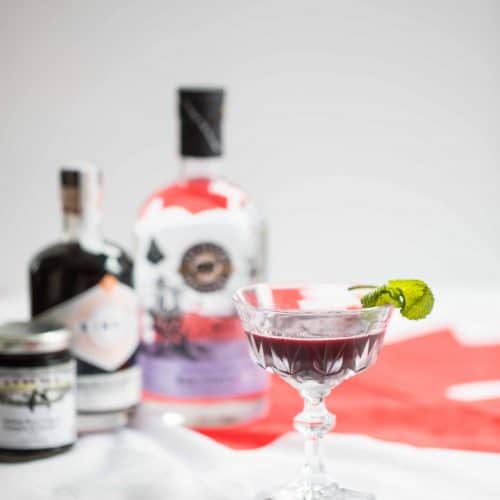 Prickly Berry Sour
A unique Canada cocktail shaken with Eau Claire's Equinox Prickly Pear, Haskap Berries and citrus!
– Difficulty: Easy
Ingredients
1.25

oz

Eau Claire Equinox Prickly Pear

1

Spoonful (approx 1 tbsHaskap Berry Jam

1/2

oz

Kinsip Cassis

2/3

oz

Lemon Juice

1/2

oz

Cranberry Juice

2

Sprigs Mint

1 for Garnish
Instructions
In a shaker, add all your ingredients (leave one mint sprig for garnish).

Fill your shaker with ice and give this a good shake.

Double strain into your favourite martini/coupe glass.

Garnish with remaining Mint Sprig.
Recipe Notes
Whether you're buying Haskap Berry Jam or creating your own, be mindful of the sugar levels. Your cocktail may need additional simple syrup to balance it out, depending on whether the jam is sweet or not. Be mindful and give it a taste test with a straw after shaking before pouring it into your glass!