One of my favourite syrups to date that incorporates my favourite Caribbean fruit! Created for the Caribana Ting cocktail, find the recipe here.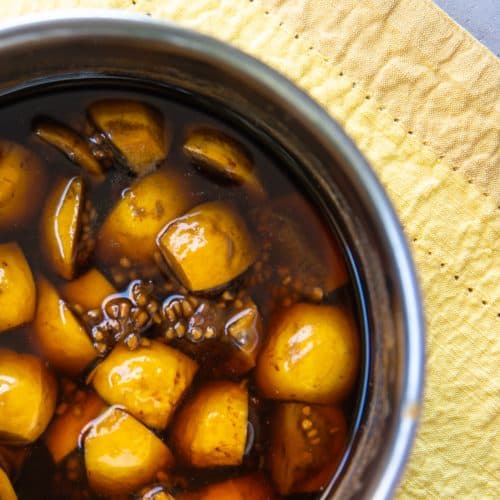 Guava Demerara Syrup
Ingredients
1.5

cup

Water

1.5

cup

Demerara Syrup

1.5

cup

Fresh Guava

approximately 5-7 guava
Instructions
In a small saucer, add all your ingredients and stir. Once the temperature reaches a boil, bring it down to a simmer for 15 minutes.

Let this cool slightly before straining and storing in fridge. Can last 2 weeks.