Who said Punch Recipes can't be sophisticated? This Punch recipe inspired for Halloween is EVERYTHING I want in my life. I would gladly pour a single serving of this any day of the week. But for this Halloween season, we're putting it together in a delicious and easy punch recipe for your upcoming Halloween party. For all the Beet Juice Punch action, make sure to keep on reading!
Jump to Recipe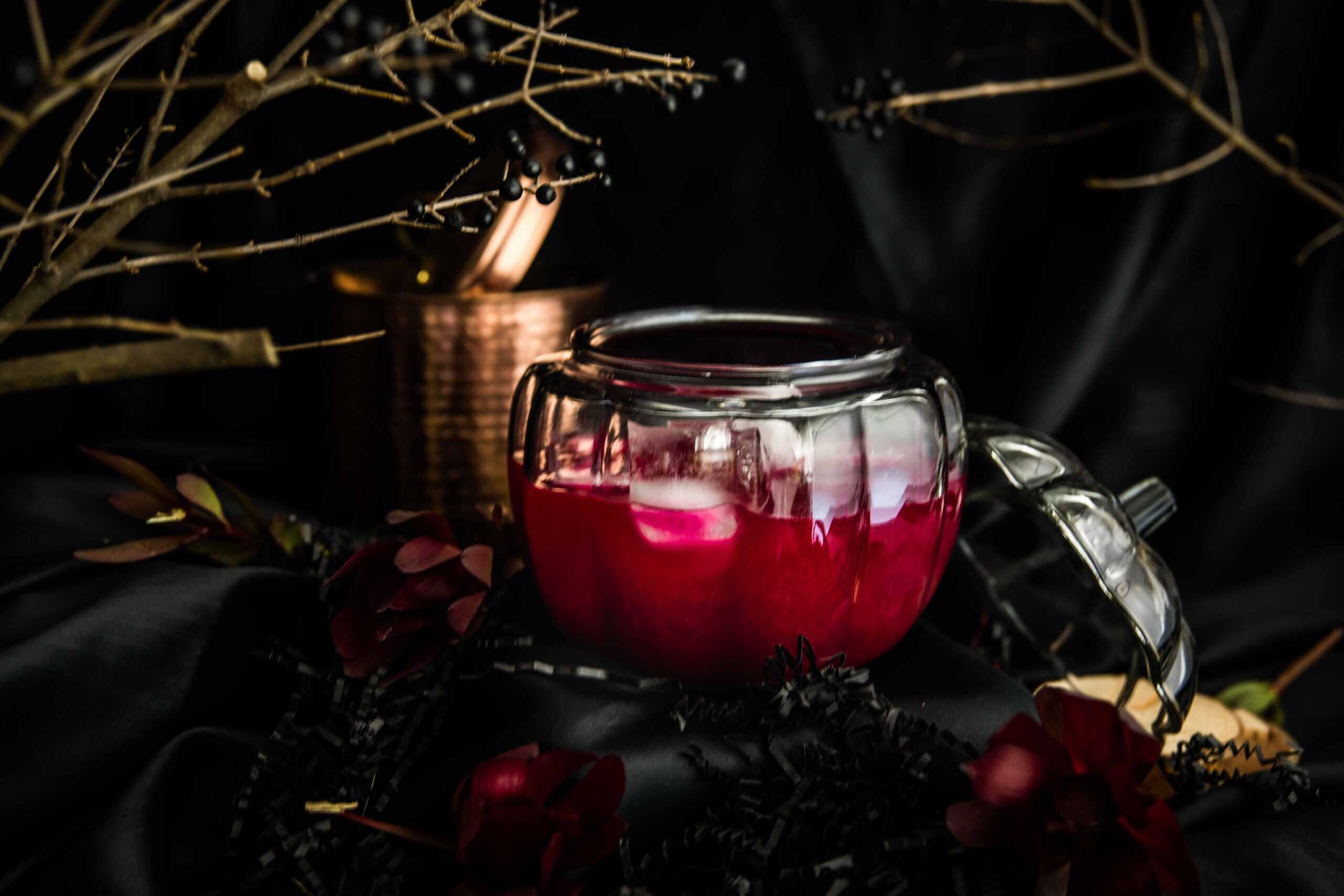 Choosing the Heart and Spirit of this Halloween Beet Juice Punch
As I mentioned above, making something sophisticated in a punch bowl was my main priority, while still creating something theme inspired. I had the idea of Beet Juice as a concept (due to the colour), but I had no idea how I was going to pair the flavours. One thing I did want to do was mix with more South American Spirits so I brought out the CACHACA!
For my friends who haven't jumped on the Cachaca train, you don't know what you're missing. Or maybe you've had some pretty cheap cachaca that has made you run away from this category. If that's the case, know that I understand and KNOW that there are great expressions out there. For today's serve, I used Avua Prata Cachaca. If you don't have access to this item, that's okay, Leblon is an accessible substitute for those in Ontario.
Building the Rest of the Beet Juice Punch
The next component of this punch recipe was figuring out a bottle/spirit that I would use to help lengthen the flavour. I don't like a Punch bowl to be all Alcohol or all juice. There needs to be some INTENTIONAL balance, which is why I brought out the Amontillado Sherry. If you know me well, you know my love for Sherry, especially Amontillados. They're the best of both worlds. They've got a bit of that Dry Funk, with a touch of sweetness! They remind me of Vermouths but with a lot more Funk. If you haven't dived into the world of Amontillado Sherry, then please do so now. It is worth every sip. I'm not even going to offer my recommendations if you don't have it at home, because it's just a flavour impossible to replace. Good news is, it's accessible and affordable and you have plenty of reliable brands to choose from. In my case, I brought out the Lustau Amontillado because I love there stuff.
Then the rest of the cocktail is built off easy ingredients at home, from Lemon, Simple Syrup (1 part sugar, 1 part water) with some soda. That's it folks! There's not complicated tools involved either. Just stir in your punch bowl and you're ready. Plus you can get really creative by adding lychee blueberry eyes to your ice cubes, or even have mini hands popping out of the large ice cubes for added affect. Then of course there's the simple task of having a smoke screen around to set the mood. Ready to start stirring this Halloween Beet Juice Punch?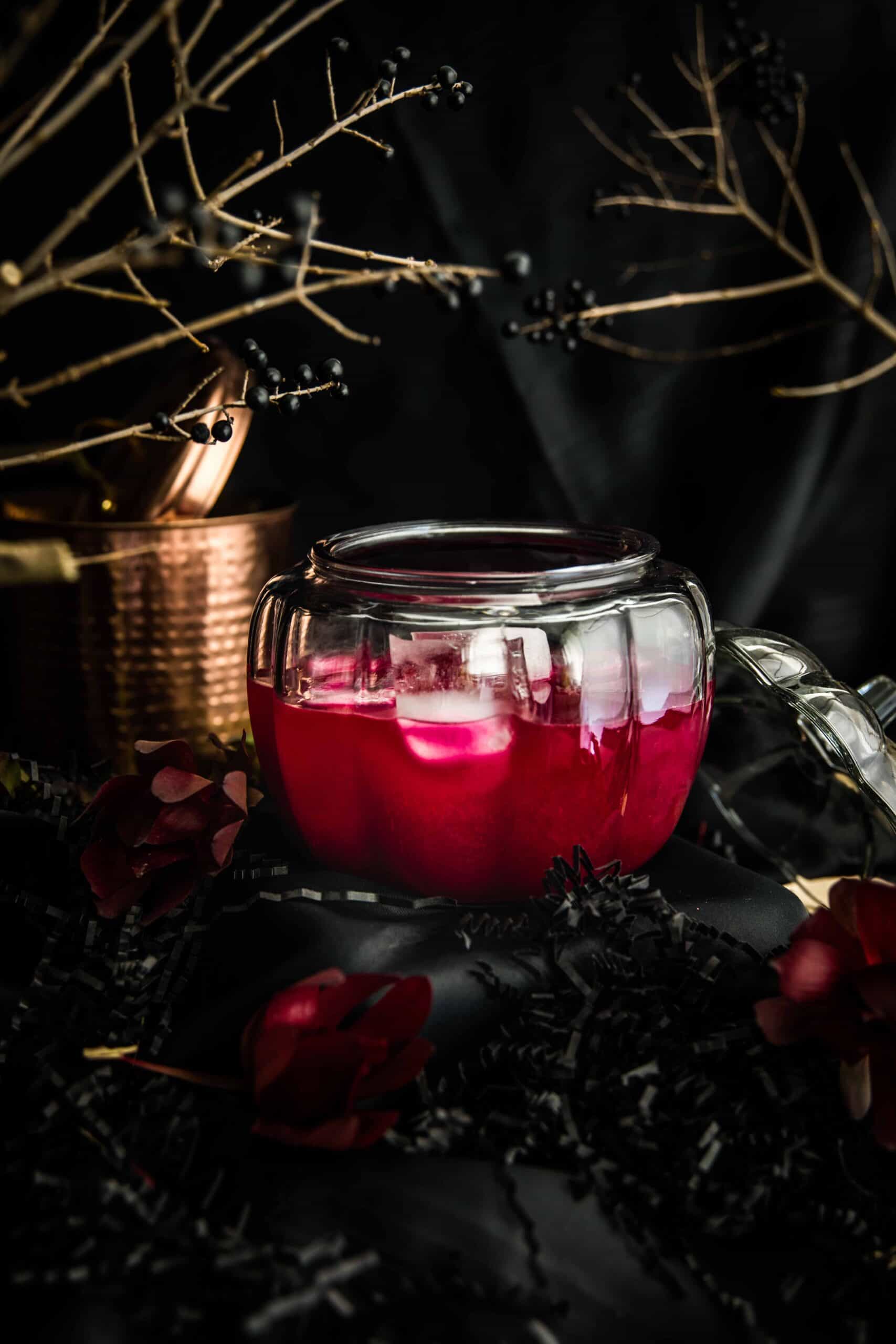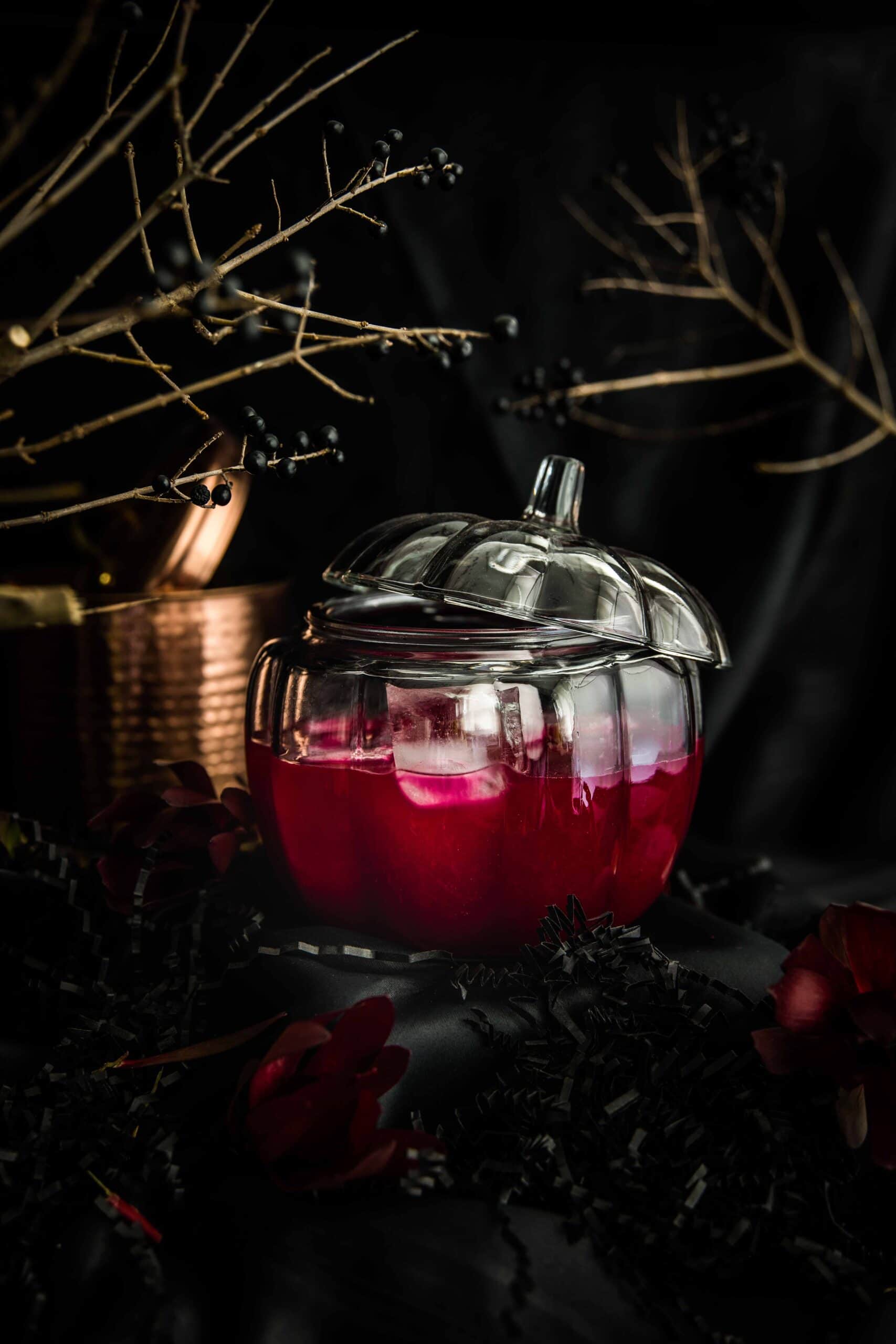 Halloween Beet Juice Punch
We've got a sophisticated Cachaca and Beet Juice Punch that is absolutely outstanding! Show off your impressive Mixology skills with this easy recipe at your next Halloween Party.
– Difficulty: Easy
Ingredients
4

oz

Cachaca

Using Avua Plata Cachaca here

3

oz

Amontillado Sherry

Lustau used here

6

oz

Beet Juice

Fresh Pressed preferred

1.25

oz

Lemon Juice

3

oz

Simple Syrup

1:1

6

oz

Soda Water
Instructions
In a punch bowl, add all your ingredients and large King Ice Cubes. It's important to use LARGE ice cubes to ensure it keeps your drink chilled without diluting too quickly. You can be festive with this and add eyes into the ice cubes (Whole Lychee with Blueberry inside as eyes).

Stir until combined and adjust sugar and citrus as needed.
Want to find more Halloween Inspired Recipes? Click HERE for more ideas this season and find the perfect imbibe for you!