If a Hot Buttered Rum made sweet, sweet love to a Toddy (how do you like dem apples?), this cocktail would be its love child. Continuing with my Apple Series this week, I take a simple Apple Butter recipe (psst no actual butter used here!) using MacIntosh Apples, combined with some 7 yr Havana Club Rum to make one of my favourite hot drinks to date! I'll be going through the reasons why I chose MacIntosh Apples for the Apple Butter Base and obviously showing you how to put this Hot Apple Buttered Rum Toddy together.
It was only a year ago when I first was introduced to the notion of a Hot Buttered Rum. Trusting the Rum King of Toronto, they put this together for me and it was love at first sip. If you've ever had a Toddy, then a Hot Buttered Rum is definitely up your alley. So where did the concept of Apple Butter come from? Again, this was something I knew little about, but I'm lucky to have a few friends in the industry, one chef in particular that I bug way too much for inspiration.
Needless to say, he told me about the concept of Apple Butter and how EASY it is to throw together. No butter is actually involved when it comes to making this product, but it runs like a soft butter over toast, or it can be used on pretty much anything you want. It's very similar to a jam, but I find that the texture is different and richer in flavour.
So why did I choose MacIntosh Apples for the Apple Butter base? Well lets take another look at that chart I created.

When you take a look at the chart, MacIntosh has the highest level of acidity amongst the gang. Since I knew I'd be adding sugar to the Apple Butter, I wanted a variety that was high in acid to balance out the flavour. Now I could have VERY easily used Honeycrisp, even the Mutsu would be a good option, but the MacIntosh breaks down so easily due to its softer texture that I knew it would be the perfect fit.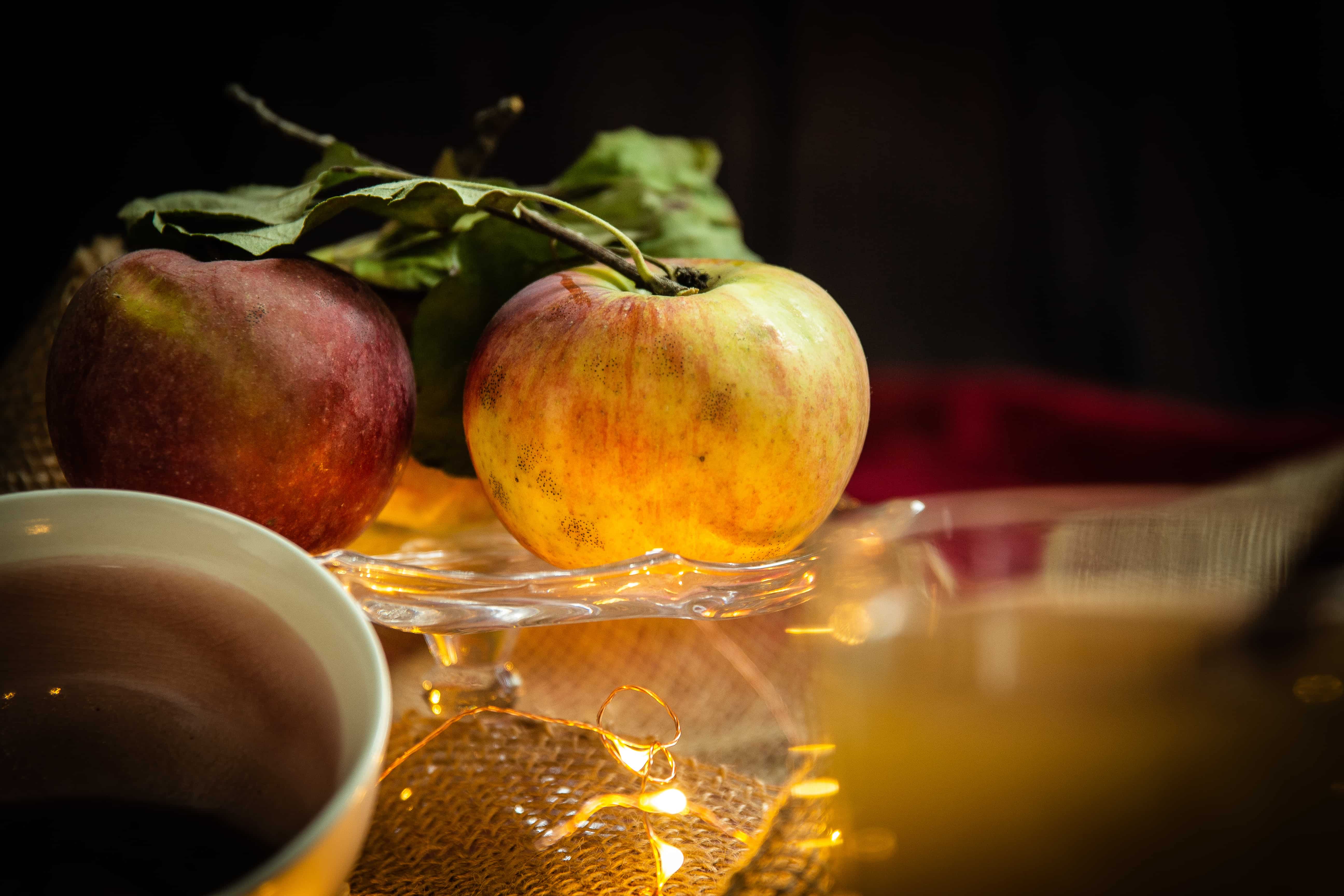 Now lets get to the creation of this cocktail! With the amount of spices going on in the Apple Butter, you don't need a ton of syrups or bitters to spice up this cocktail. In truth, this is one of the easiest cocktails to throw together once the butter has set. It's a simple combination of Havana Club 7yr Rum, Boiled Water and a Cinnamon Stick to infuse (or to act as your spoon). This is a very BASIC combination, but there are many ways you can add to this cocktail. I love a TON of citrus, and in truth, this cocktail doesn't have enough of it, so I'd probably throw in a couple slices of Orange into the mix with cloves. If I'm feeling sick, I'd add some lemon slices with some freshly grated Jamaican ginger! Apple, ginger and lemon? That sounds like a winner RIGHT HERE.
When it came to picking a Rum, I wanted something more on the spiced end of things without being too cloying, and Havana Club 7 yr does just that for me. If you have El Dorado Rum or even Mount Gay would work wonders as well. The one thing I've learned throughout this journey is that rums are not as forgiving if you don't stick to the brands recommended. They are all so unique, and I still have a ton of learning to do when it comes to this genre. So if you're just as lost as I am when it comes to this spirit, pick up the Havana Club as a safe bet. It's what I went with for this cocktail and it came together quite nicely!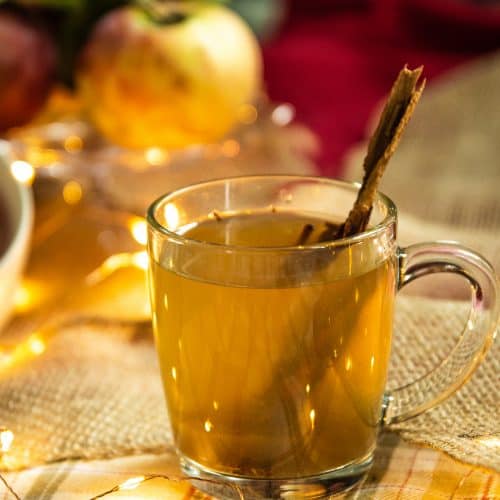 Hot Apple Buttered Rum Toddy
A crossbreed of a Hot Buttered Rum and Toddy, mixed with the magic of Apples, utilizing MacIntosh for this blend.
Difficulty: Easy
Ingredients
1

large

Heeping spoon of Apple Butter

see notes for details

1

part

Havana Club 7 yr Rum

4

parts

Boiled Water

1

Cinnamon Stick
Instructions
In a mug, place one big spoon of apple butter, rum and boiled waterq

Give this a stir and add the cinnamon stick. Enjoy!
Recipe Notes
For the Apple Butter Recipe, make sure to follow the link attached. 
As a side note, I love a ton of citrus with my hot drinks and you should definitely adjust this to your liking. Not sweet enough? Throw in a brown sugar cube. Are you sick? Add some lemon slices and freshly grated ginger to the mix. I promise you won't regret it! Want more spice to your life? Grate some nutmeg, or add a couple cloves and let that simmer!