We've got a Vegan option for my friends out there. And we're getting nostalgic with the iconic Disney Dole Whip. This time around, the Dole Whip will be in beverage form, mixing with an outstanding Irish Whiskey and Amarula Plant Base! This is one you don't want to miss. Curious how this Irish Whiskey Dole Whip is made? Head down below for details.
Want to see this TV Segment live in action? Make sure to click the photo below to direct you to all the fun on TV. Or find this on the Liquid Culture YouTube Channel. (Please note, if nothing is linked, that's because it hasn't gone live yet! Hang tight!)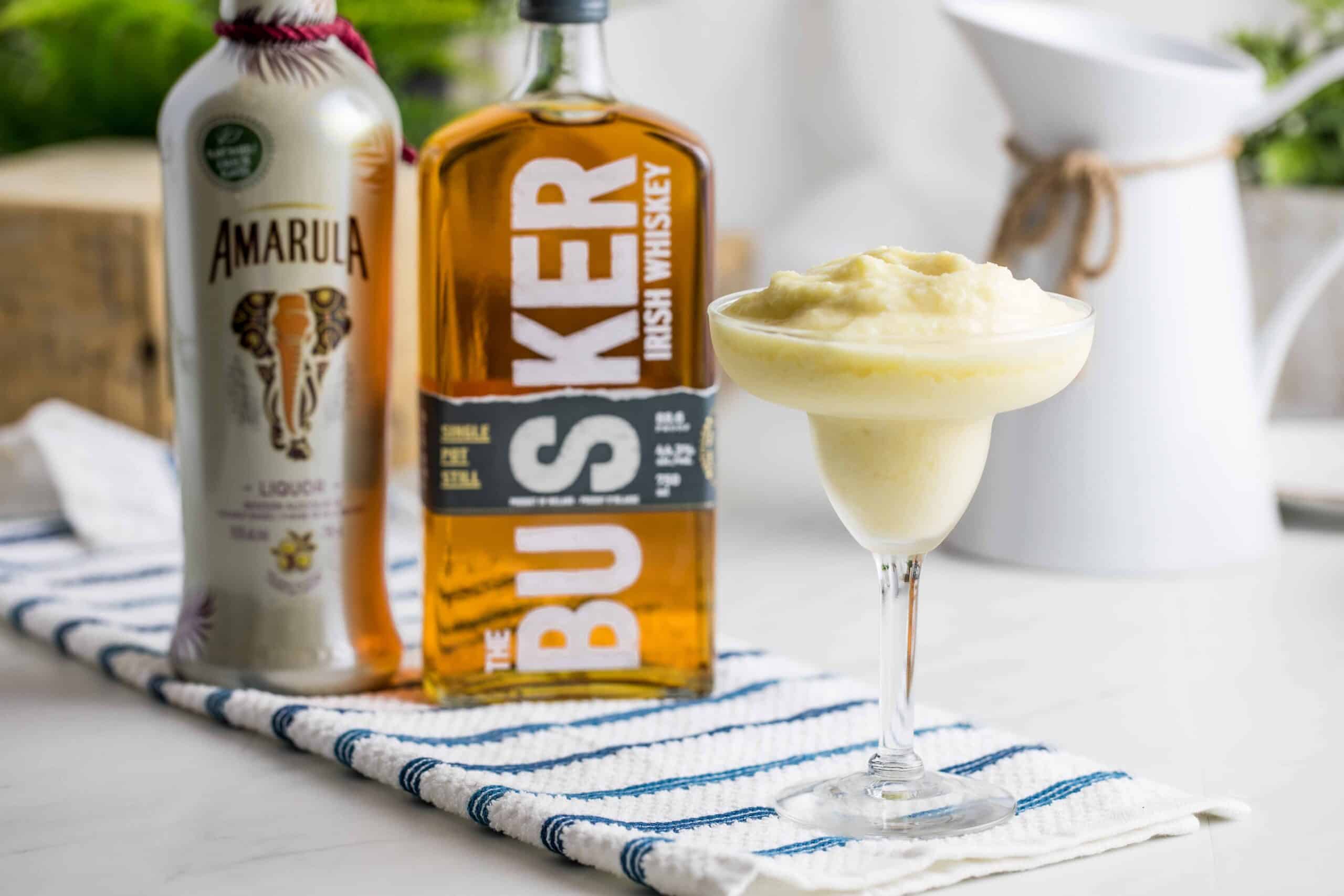 Building your Whiskey Dole Whip
When choosing the base spirit for this creation, I knew I had a ton of options. From Vodka, Rums, Cachaca, Tequila, you can truly really experiment. But I love surprising people with Whiskey in the most unfamiliar spaces. I have long loved a good Irish Whiskey with tropical flavours such as Pineapple. The spices and the tropical notes just work so well together. That's why I decided to bring out a product that is fairly new to the Ontario market, and that is the Busker Single Pot Still Irish Whiskey.
I can't stress this enough, this whiskey is INCREDIBLE! It's such a treat on its own, and mixing in cocktails is definitely encouraged. Plus, this creation matches the brand message. They're all about giving you an authentic Irish Whiskey product, but in a New World. So why not dabble into this new world of mixing?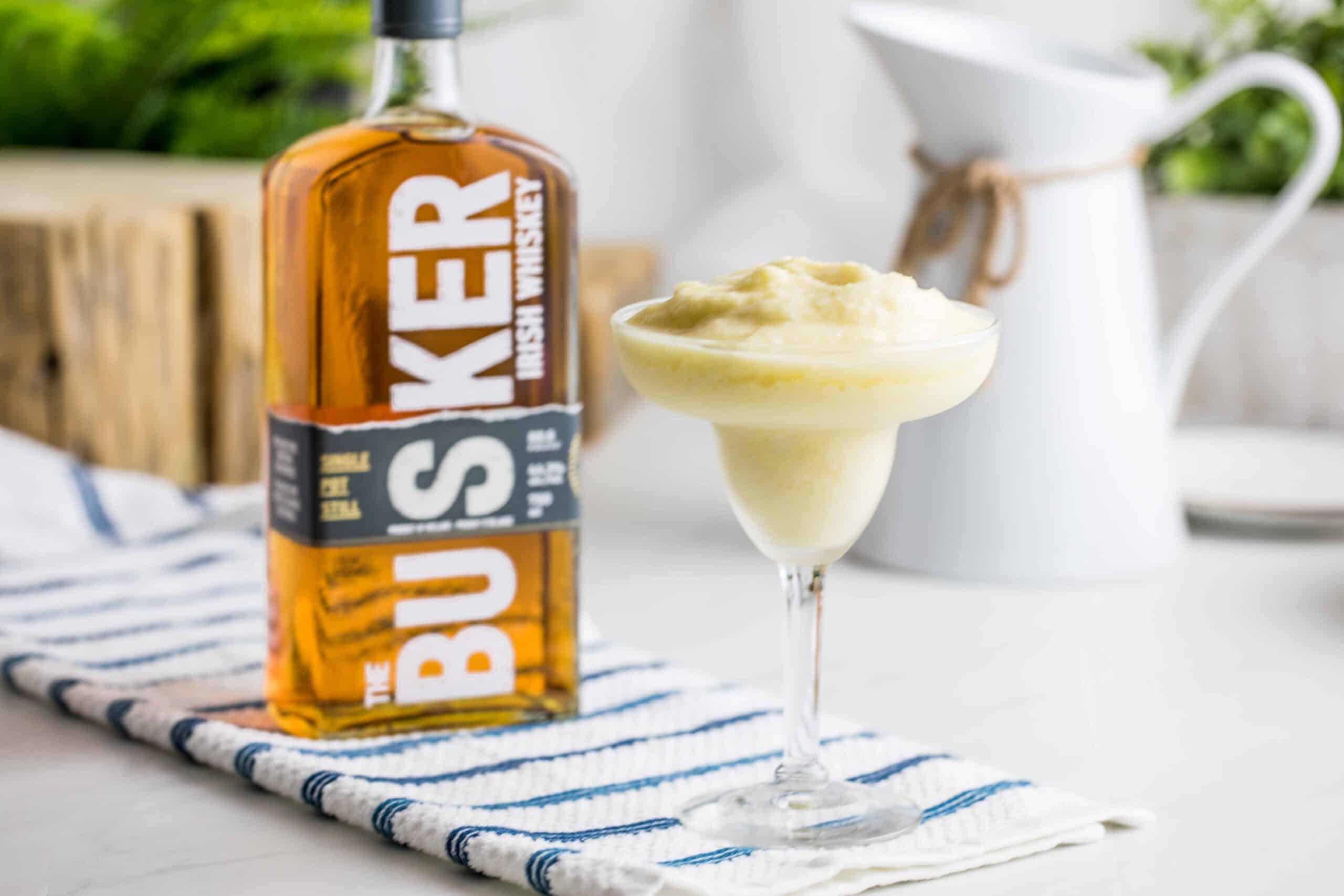 Why Amarula?
I know this one may come as a surprise, and in all honestly, it wasn't until of recent that I realized just how versatile Amarula can be. With the new Amarula Plant Base offering the same quality and taste as its original, it's quickly become a favourite of mine. Check out this Reel where I create the Margarita but with Amarula Plant Base added to the mix (a MUST TRY!)
The spices of the vanilla, while the added citrus notes of this liqueur, lends itself as an incredible ingredient in more cocktails than you'd think. That's why I knew this would work in this re-imagined Whiskey Dole Whip. The spices just aid what the Whiskey brings, plus it adds the needed sweet element to balance out the cocktail.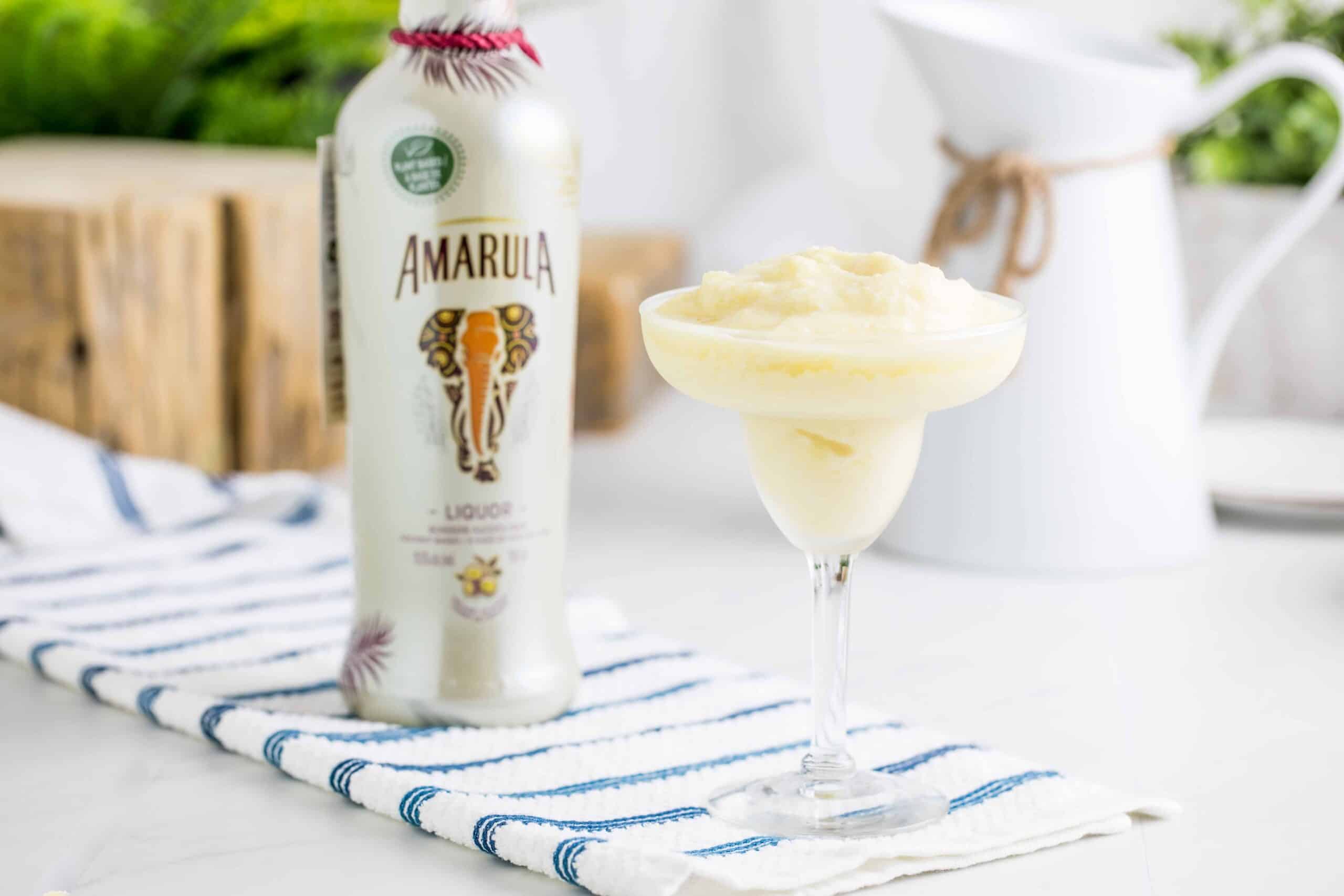 Willing to give this a try? You should. It's worth every sip!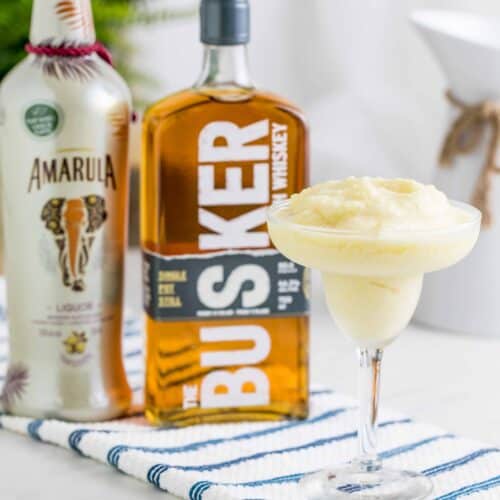 Whiskey Dole Whip
We're combining Irish Whiskey with Amarula's new Plant Base to re-create the Dole Whip in an Adult, beverage form!
– Difficulty: Easy
Ingredients
2.5

cups

Frozen Pineapple

¼

cup

Coconut Milk

½

cup

Busker Irish Whiskey

¼

cup

Amarula Plant Base

¼

cup

Pineapple Juice

1

cup

Ice

preferably Crushed
Instructions
In a blender, combine all ingredients. Pour into your Margarita Glass and enjoy!