It's a Frose Summer NO MORE! We're more exciting than that. We're combining Rossi D'Asiago Limoncello, Mint and Grow Wild Enchanting White Wine in a TASTY number you will want to sip all summer long. Plus it's incredibly easy to make thanks to the amazing ingredients used here. Ready to make this Limoncello Wine Slushie? I sure am…
Want to see this TV Segment live in action? Make sure to click the photo below to direct you to all the fun on TV. Or find this on the Liquid Culture YouTube Channel. (Please note, if nothing is linked, that's because it hasn't gone live yet! Hang tight!)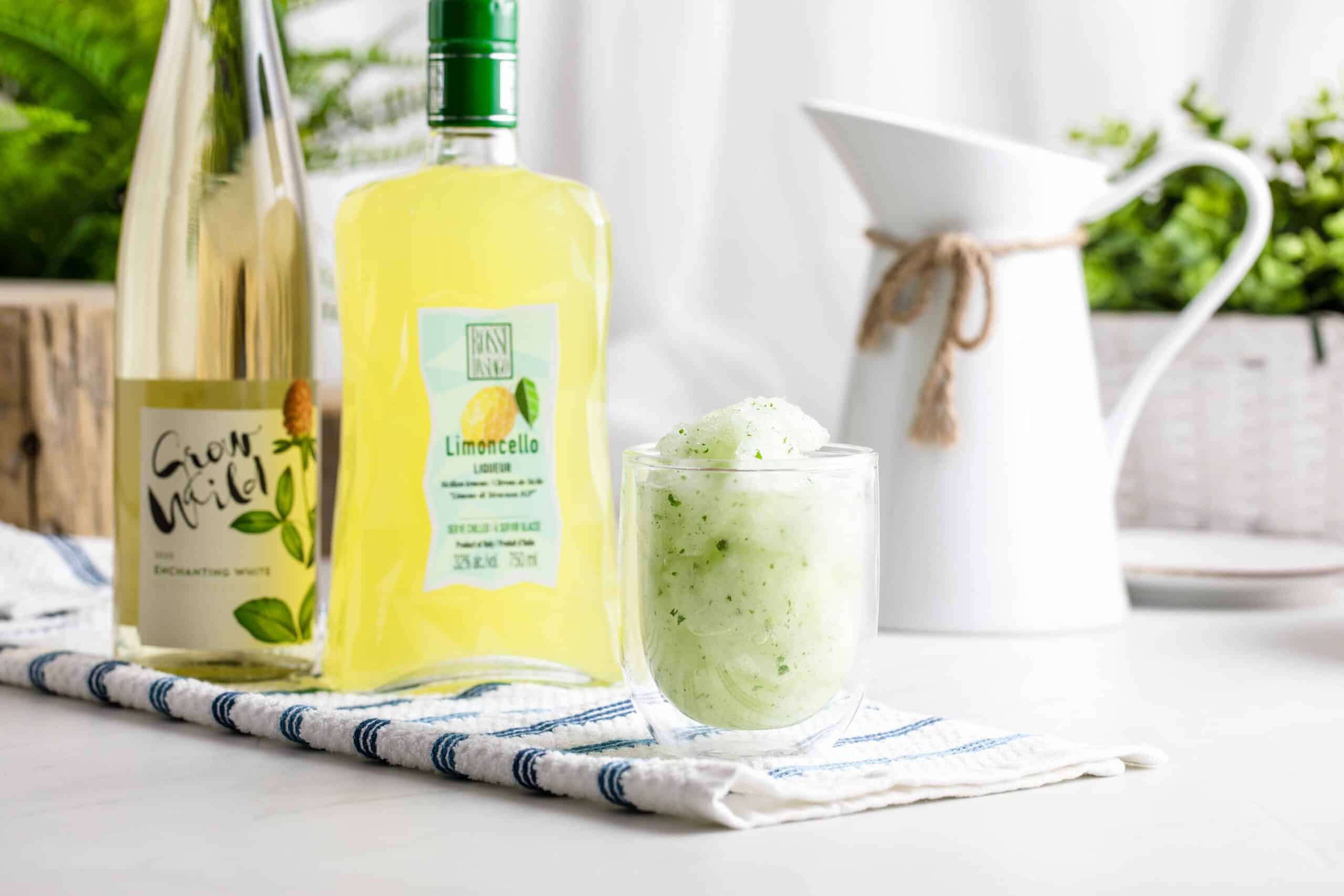 Building your Limoncello Wine Slushie
The only, AND I MEAN ONLY thing you have to concern yourself with when it comes to this frozen treat, is to make sure you pour some lemonade in your ice molds. That's it! As long as you prep it the day before, you are all set for the easiest combination. But first, let's talk about the ingredients used: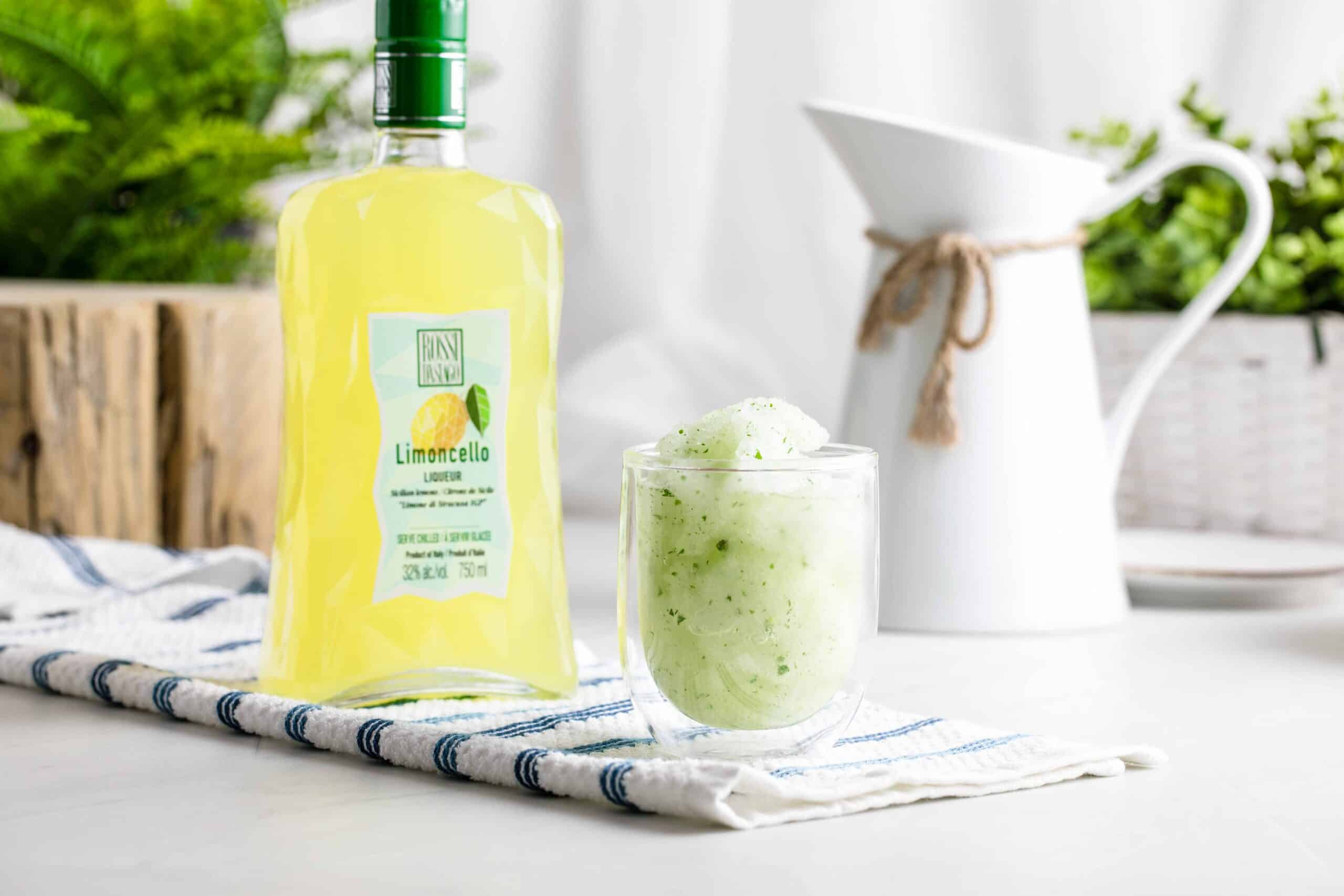 Rossi D'Asiago Limoncello
What makes this drink so easy to create is the fact that I omitted squeezing fresh lemon and adding sugar. That's because I had the Limoncello do all the work for me. Knowing that Rossi D'Asiago is authentically Italian using 100% Sicilian Lemons for their liqueur was very important to me, and it helps keep things very simple!
Obviously if you don't have limoncello, you can adjust, but it will drastically change the creation, PLUS you want to keep the liquid component to a minimum. The limoncello is almost purely ice when served, with the wine poured over top. Hence why the more concentrated flavour we can get from the liquid (hence the Limoncello) the better!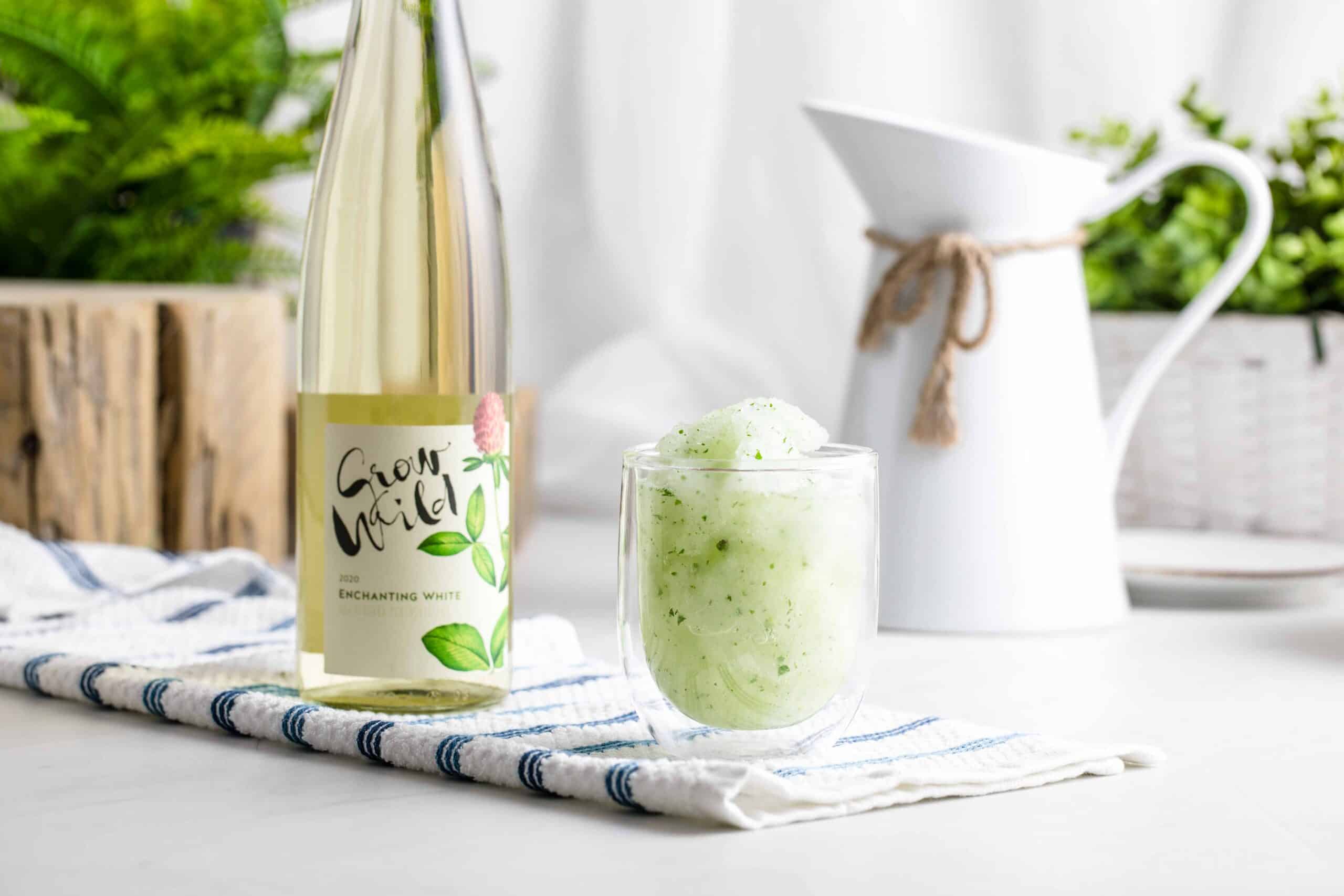 Choosing your Wine
You have a ton of options when it comes to choosing your White Wine for this creation, but I do have a note to stay clear of:
You don't want anything too robust for this. Going for an easy sipping White Wine is always best. That's why I would avoid your Chardonnay's or Chablis. I'm not saying it won't work well, and if you love a Chardonnay, go for it. But this adult slushie really lends well to a new world Riesling, something that's a bit sweet with a touch of acid.
For this creation though, I used a BLEND which had the best of EVERYTHING. It's from Grow Wild Wines, and I'm featuring their Enchanting White Wine. It offers up a blend that is predominately Riesling, with a touch of Sauvignon Blanc and Gewurztraminer. If you know your wines, you will know that this combo with fresh lemon and mint is pure MAGIC! It is definitely worth seeking out this particular blend!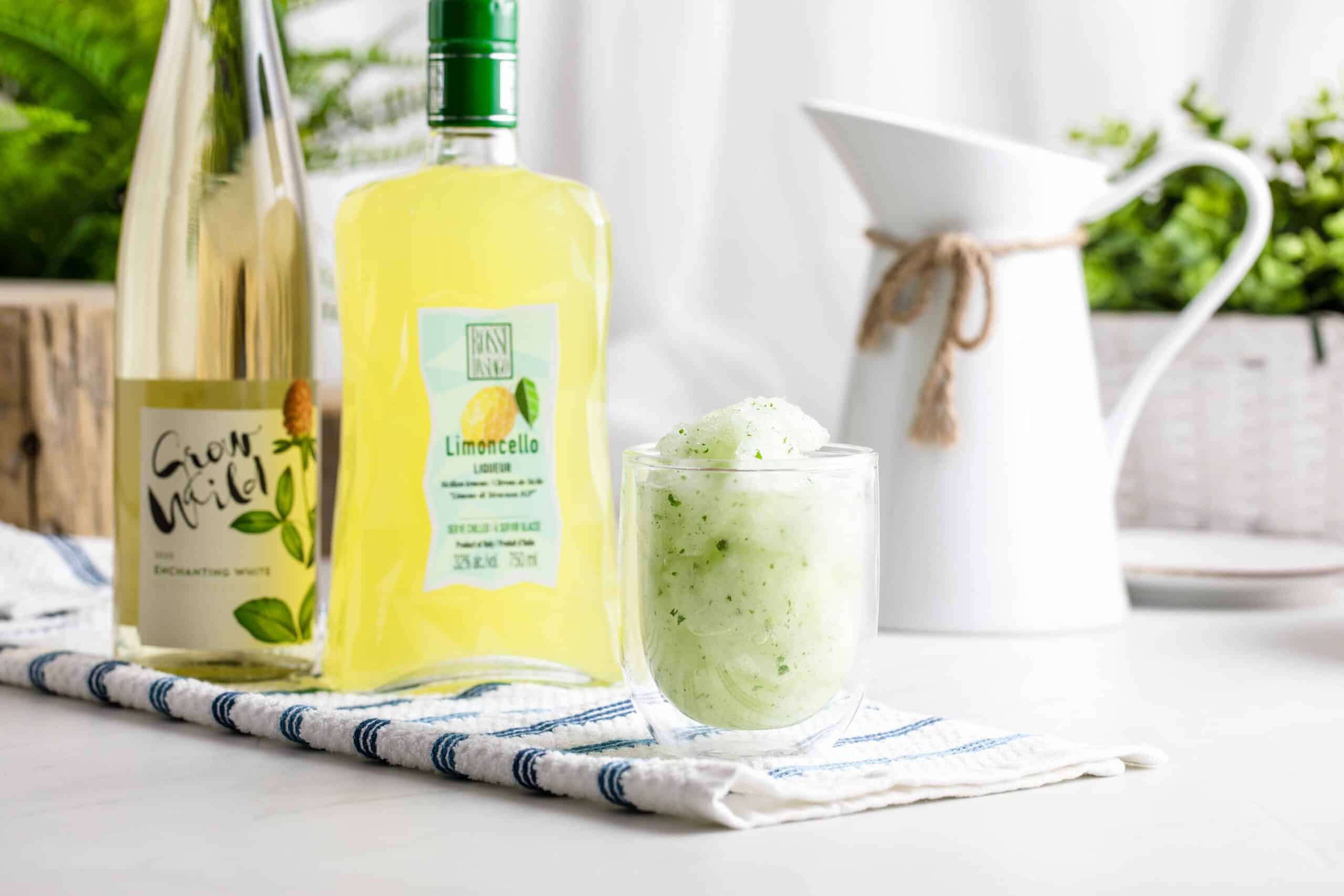 That's pretty much it folks! Ready to make this Limoncello Wine Slushie?
Limoncello Wine Slushie
Your new favourite Summer Frozen Wine Treat! Combining Limoncello, Mint and an Enchanting White Wine.
– Difficulty: Easy
Ingredients
1/3

cup

Rossi D'Asiago Limoncello

1

cup

Lemonade Cubes

1/2

cup

Regular Ice Cubes

2

Sprigs of Mint

removed from stems

6

oz

Grow Wild White Wine

2 oz per serving
Instructions
In a blender, add in your sprigs of mint (approximately 8 leaves). Add in your Limoncello, Lemonade Cubes and Regular Iced cubes.

Blend and pour into glass, and pour over top the white wine (2 oz per serving).

Garnish with optional Mint