I'm not always the biggest fan of melons, but they are the star in this addition to LC's Health Conscious recipes. I recommend a clear spirit when pairing this juice with alcohol. A vodka, gin, or tequila would be some of my suggestions. But if you find something that you love, make sure to comment down below!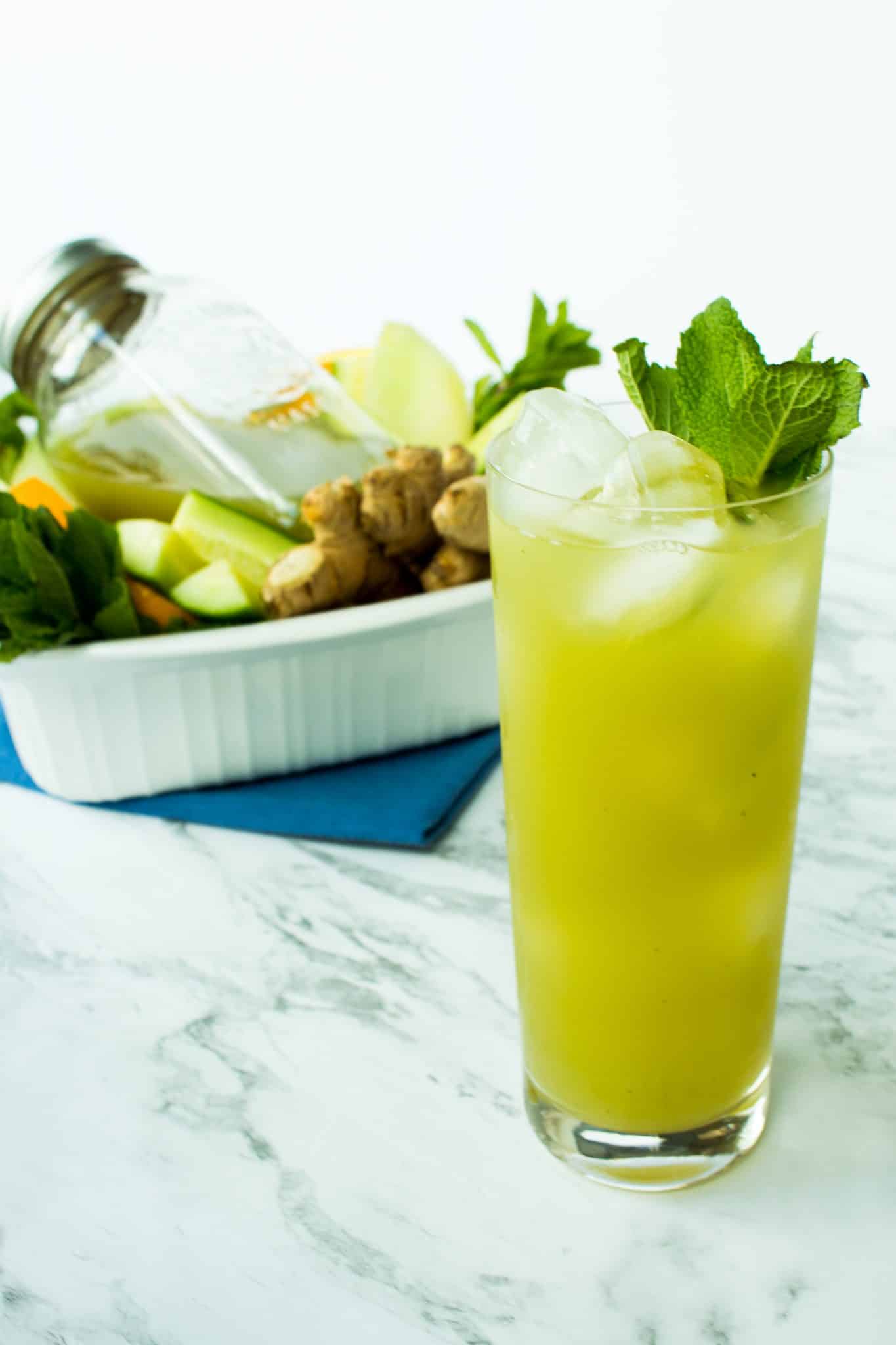 Melon Blast
A refreshing juice blend with your favourite summer fruits!

Difficulty: Easy
Ingredients
2

cups

Honeydew Melon

1/2

Cucumber

sliced

20

leaves

Mint

1/2

tsp

Honey

3

oz

Orange Juice

approx. 1 whole orange squeezed

1

oz

Fresh Lime Juice

approx. 1 lime squeezed

1

inch

Ginger

peeled
Instructions
If using a juicer, combine all ingredients

If using a blender, make sure to blend and strain through a fine-mesh strainer
Recipe Notes
This recipe yields approximately 2 cups of juice, so keep that in mind when deciding how much to make.
You'll notice I only posted the recipe for the juice, and that's because I wanted to give everyone here the opportunity to experiment with the juice on its own. Some recommendations from my end: If you do plan to use tequila, substitute the honey with an agave nectar. This will highlight some of the natural flavours coming from the tequila. To add a bit of efervensence and brightness to the drink, try to top it up with a bit of soda or tonic. The herbaceous notes of tonic is always a preference for me when choosing between the two, but again, it's all up to you!