With an effort to bring you more easy cottage summer recipes, I stirred up this easy Whiskey cocktail that combines Jack Daniel's, Honey and Indie Ale House Lemonade Stand (Lemon Lactose Sour Beer). This would pair up perfectly with your BBQ at home or while you're sitting on that muskoka chair. Head below for recipe details!
---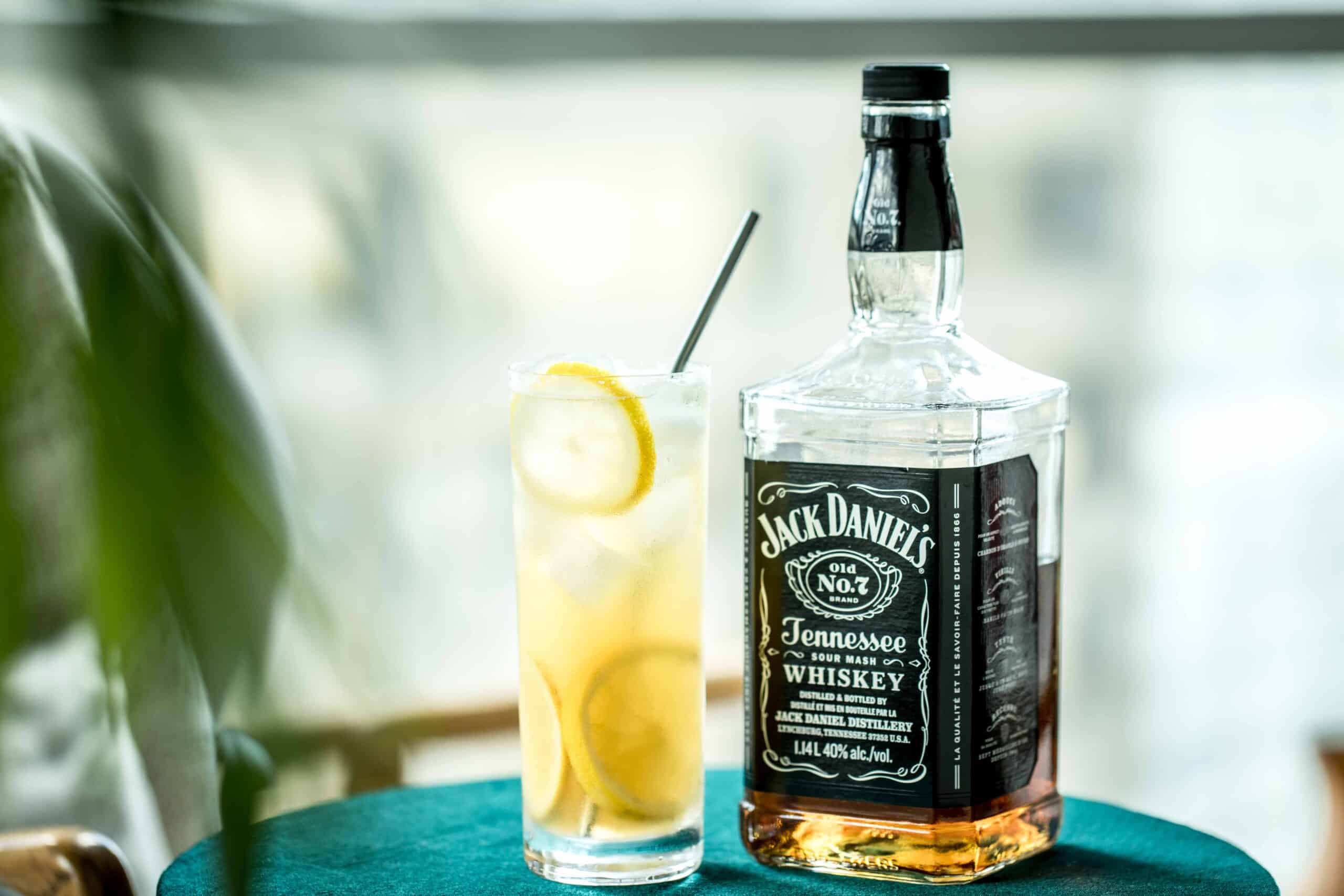 Whiskey
This recipe is forgiving when it comes to what Bourbon you use, but I love the tasting notes coming from a classic Jack Daniels. PLUS it's probably one of the easiest brands to find at the liquor store, which makes this recipe that much easier.
Honey Syrup
Do not strain away because you hear the name syrup. I know people rarely put in the time for syrups, but I'm telling you, this takes no effort. All you have to do is mix 1 part honey with 1 part boiled water. Stir it up until combined and voila, you're done! I'm sure you can dig up some honey in that cottage pantry, so you have no excuses!
---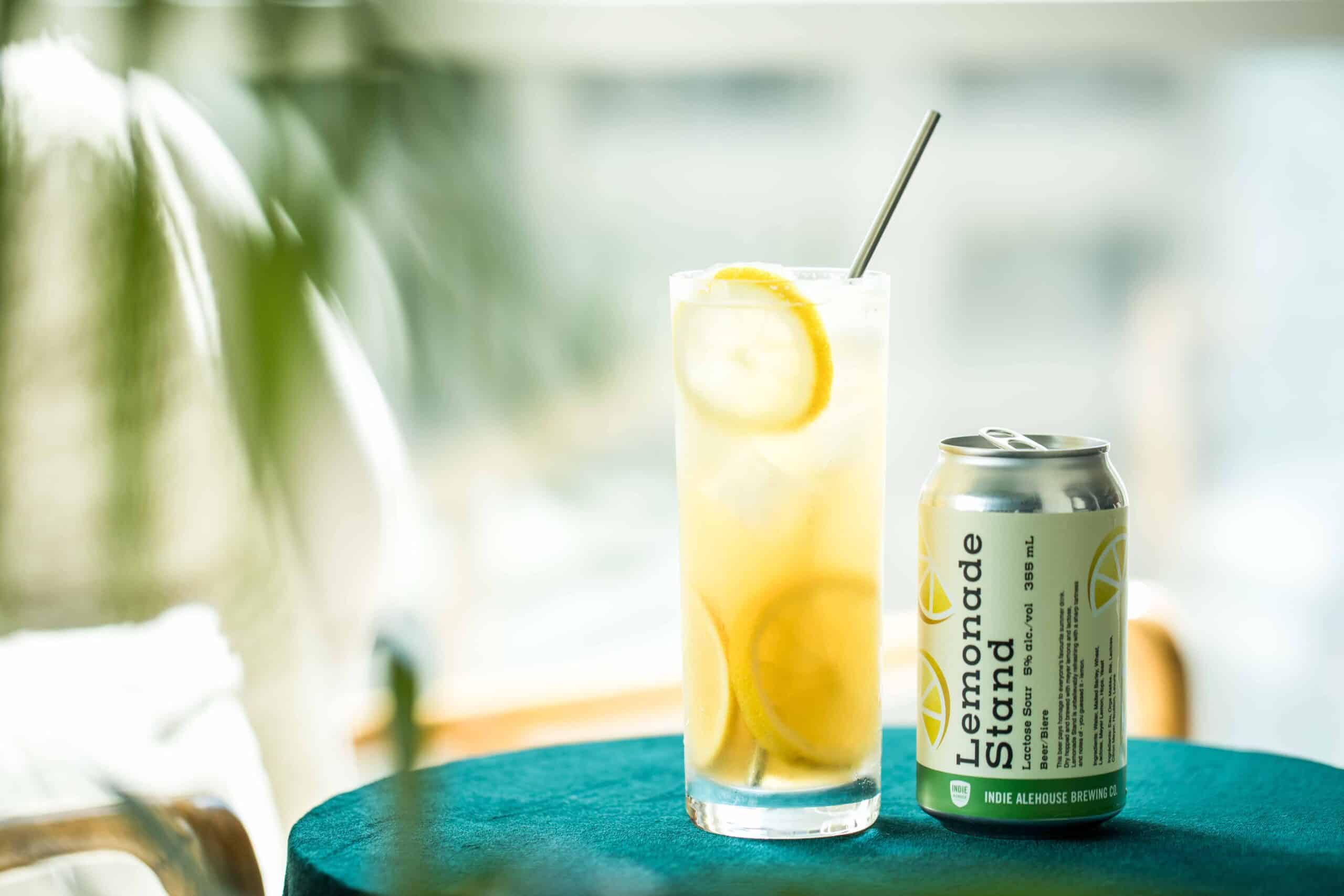 Lemonade Component
So this is where it can become tricky, but it doesn't have to be. I found this delicious lemon sour beer from Indie Ale House, which is local here and readily available at our LCBO. Don't have access to this beer? Pick up any sour style beer and squeeze some fresh lemon to the mix. Even a Saison would work wonders here. Don't want to do with a Beer? That's okay too. Squeeze from fresh lemon, add a bit more honey syrup and top with soda. Both will give you great results, plus the likely hood of lemonade sitting around your house or at least having access to it in the summer is VERY probable.
I hope my notes helped! Now let's get to the recipe!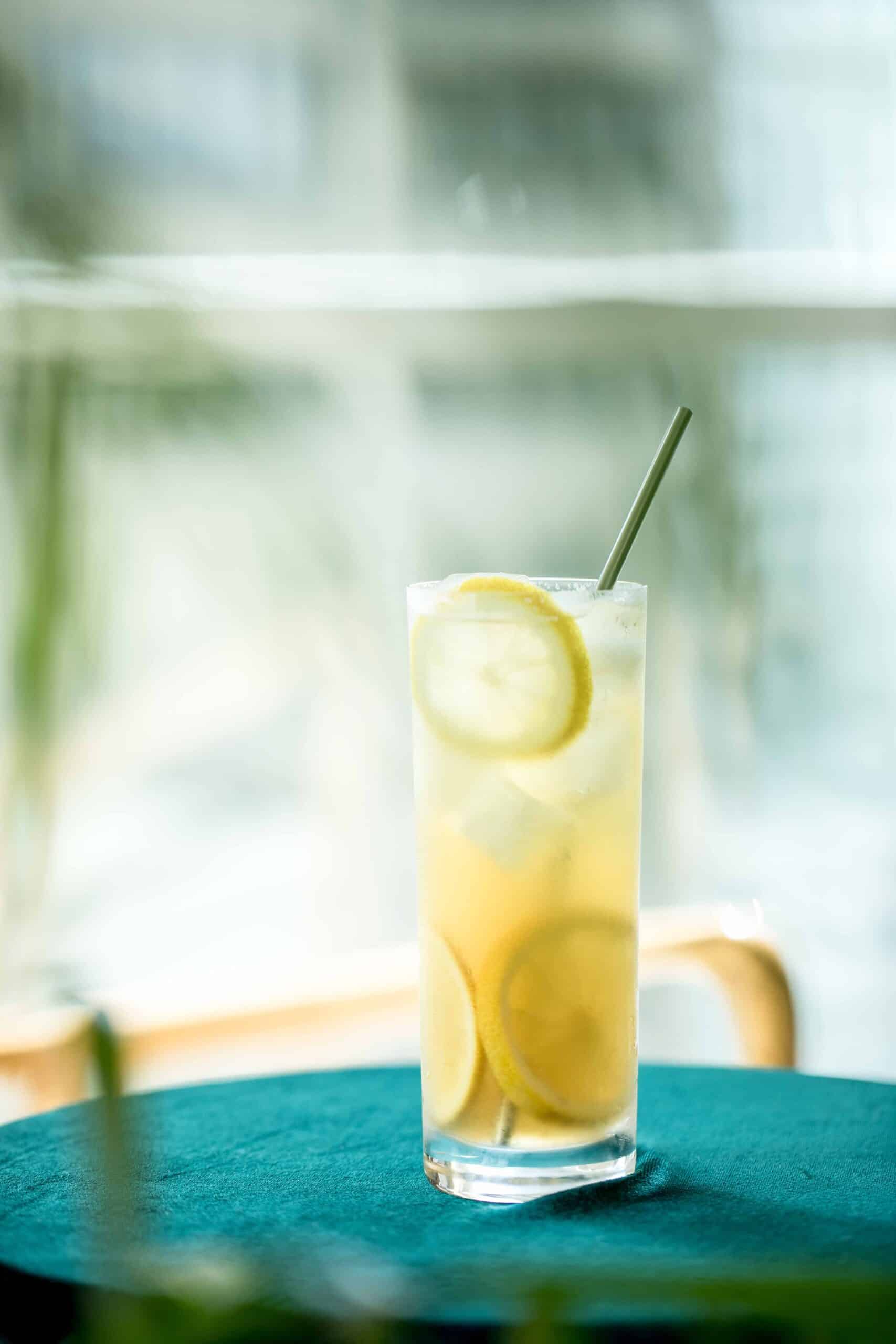 Lemon Whiskey Ale
Sharing a Whiskey Lemonade Beer Tail that's easy to create for those days by the BBQ or sitting on your muskoka chair.
– Difficulty: Easy
Ingredients
1

part

Jack Daniels Whiskey

1/2

part

Honey Syrup

2

parts

Indie Ale House Lemonade Stand

Lemon Sour Beer

1/2

part

Soda Water

3

slices of

Lemon Wheels
Instructions
Fill your glass with ice to the top. Layer in your lemon wheels.

Add all your ingredients and give it a stir before consuming.
Recipe Notes
The reason I wrote this recipe in parts is because it all depends on the volume used. You can have a really small collins glass or be using a beer mug. I find this makes it easier for my audience to understand. So be mindful of the volume being used in your glass and build from there! For example, the collins glass in the photo is quite large in volume, so I poured 1.5 oz Jack Daniels, 0.75 oz Honey Syrup, 3 oz Indie Ale House Lemon Sour and 0.75 oz Club Soda.