You can never, and I mean neverrrr go wrong with a margarita, and today's sip is going to be one tasty serve. I put together an easy Coconut Water and Matcha Syrup that combines Los Siete Misterios Mezcal and fresh lime (obvs) to create this Mezcal-rita. Ready to start shaking?
So I debated a few ways to approach this. At one point, the blender was called into question, thinking I may use some Coconut Cream for this mix. Here's the thing, I hate bringing out my blender. It's way too loud, and the entire dishwasher is used for one simple thing. Clearly I need an upgrade, but in the meantime, it prevented me from going the creamy route.
Instead, I decided to make an easy syrup, AND TRUST ME, it's easy! All you need is 100% Coconut Water, Matcha and Agave (or granulated sugar if need be). I put all these ingredients on the stove in a small sauce pan and let it simmer for 3 minutes and voila, the magic was done. Here's how it's made.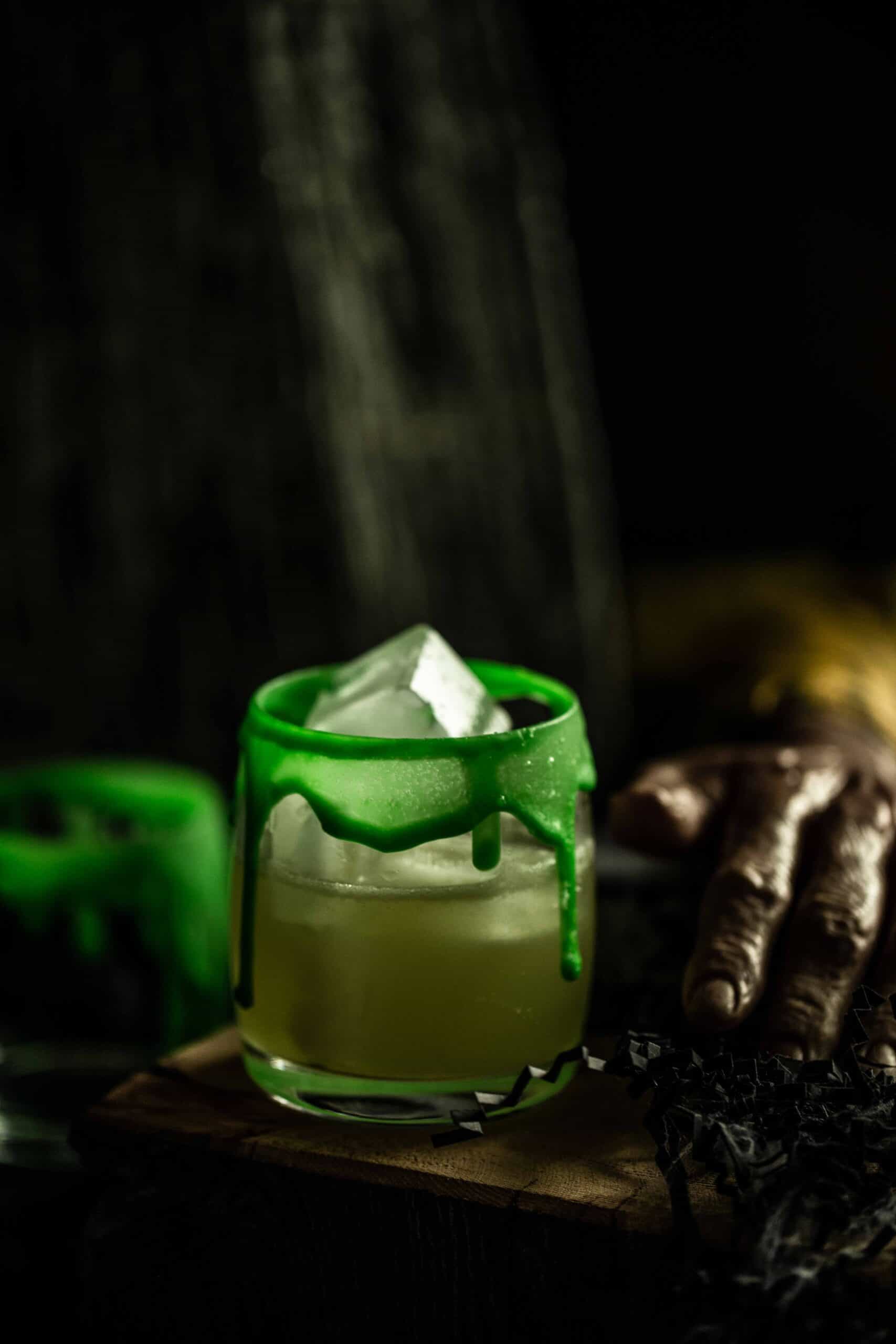 Coconut Matcha Syrup
An easy syrup to create for this cocktail and really whatever you'd love to mix with it.
– Difficulty: Easy
Ingredients
1

cup

Coconut Water

100% Pure Coconut Water by Grace used here

1/2

cup

Agave Nectar

2

tsp

Matcha

two tea bags
Instructions
Over medium-high heat, grab a small saucer and add all your ingredients. Stir until sugar combines and dissolves.

Let it come to a boil before lowering the temperature to a consistent simmer. Let it simmer for 3 minutes.

Strain out Matcha if it's in bags and let it come to room temperature before use. Leave in the Matcha for a more bitter, distinct taste.
Why the Agave Nectar for the syrup? Well, whenever I'm shaking with an Agave spirit such as Tequila and Mezcal, I like to bring out the Agave Nectar as the sweetener component. If you don't have access to this nectar at your grocery store, use 1/2 cup of Granulated sugar instead for this recipe listed above.
Choosing a Mezcal for your Mezcal-Rita
For this selection, I truly wanted to go for a staple, classic Mezcal expression. So something with heat, smoke, balance and tasty AF. This was an easy one, as I've fallen in love with a brand that works so closely with Canadians. That's right, I'm talking about Los Siete Misterios Mezcal. It's definitely a worthy Mezcal to have on your bar, when you want that staple smoke characteristic.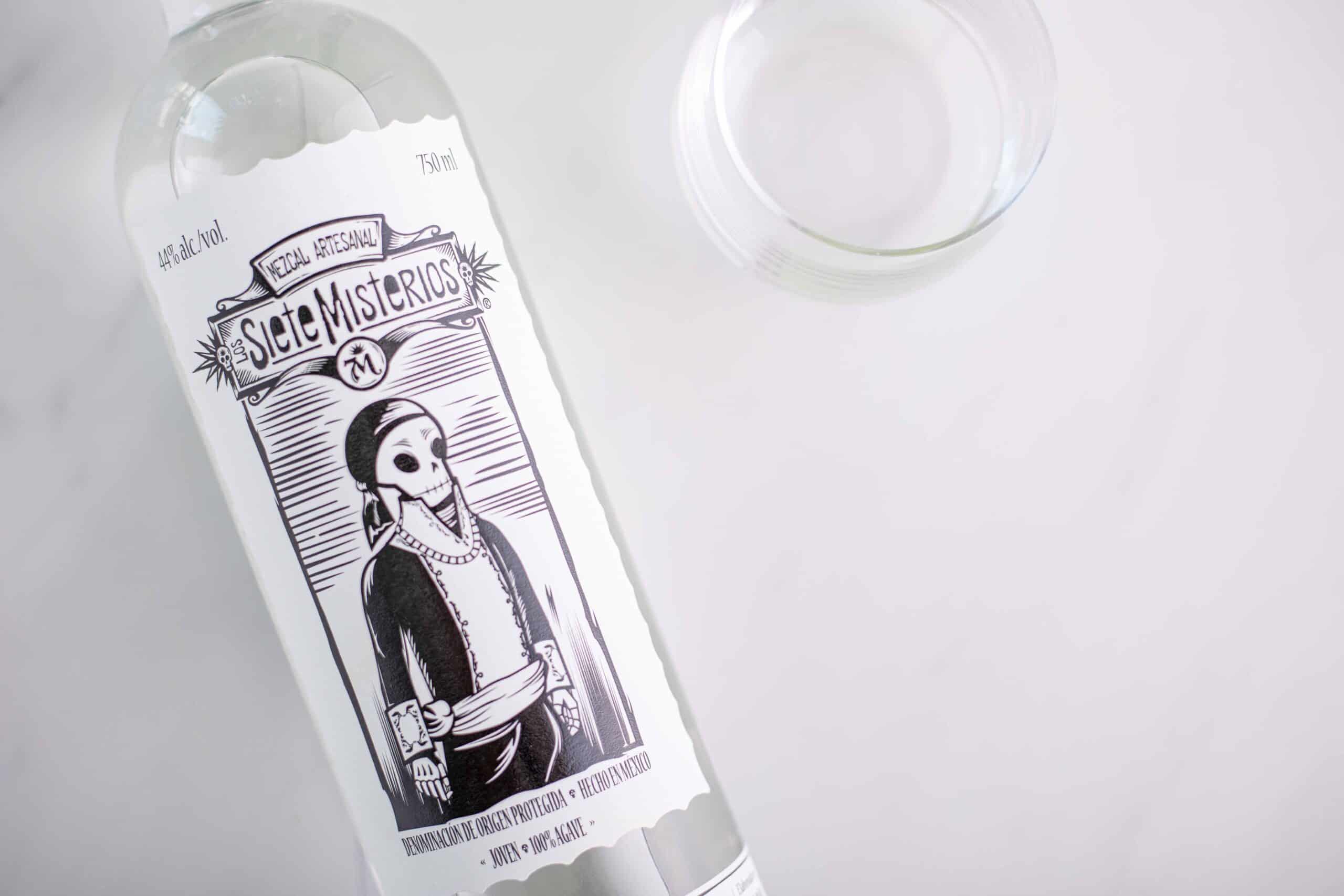 Rimming Your Glass
This is actually fairly simple to throw together, you just have to ensure you are only putting DROPLETS of water at a time to get it to the right consistency. You don't want this icing sugar rim to be very watery or it won't hold and just drip all over the side. This was a simple combination of icing sugar, green food colouring and drops of water (approximately 1 tsp of water). THAT IS IT. Mix this all in a hollow bowl so you can stir and dunk the glassware into it comfortably. I also sprinkled some Salt which really perfected the whole cocktail. You could also use Coconut flakes if you want more of that coconut flavour to come through and don't care for a salt rim on your margaritas!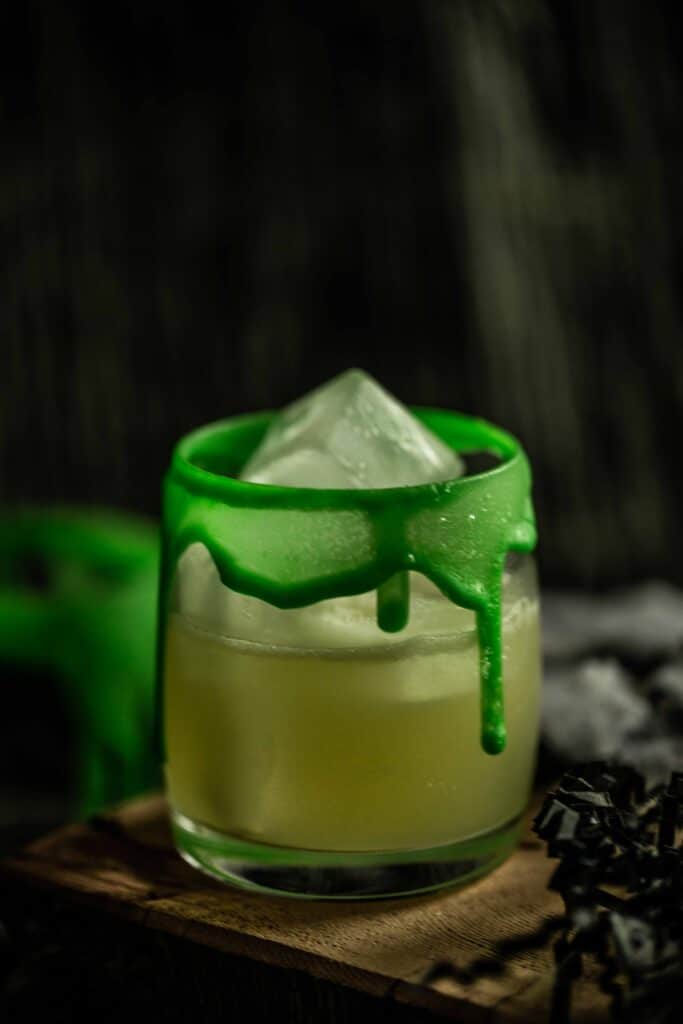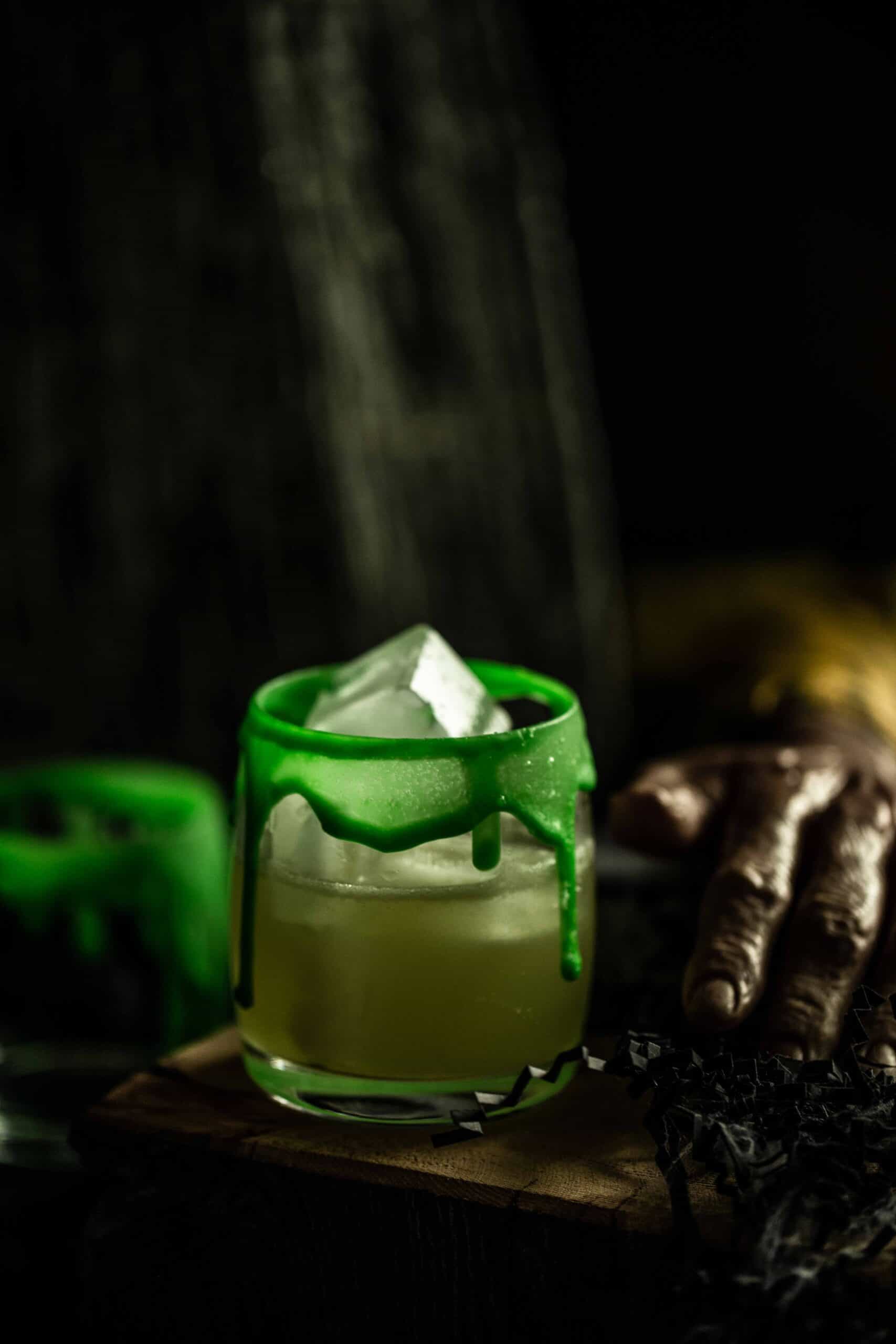 Coconut Matcha Mezcal-rita
A delicious shaken, refreshing margarita made with Mezcal, Coconut and Matcha Syrup and freshly squeezed Lime
– Difficulty: Intermediate
Ingredients
1.5

oz

Los Siete Misterious Mezcal

1.5

oz

Coconut Matcha Syrup

1

oz

Freshly Squeezed Lime Juice

Salt and Sugar w/ Green Food Colouring for the Rim
Instructions
Rim your glassware with Green Icing Sugar (and optional salt) and let it settle while you create your cocktail.

In a shaker, fill with ice and add your cocktail ingredients. Shake vigorously.

Add ice to your rimmed glassware and strain.
Need more Halloween inspired cocktails? Head over to this link here as we explore more delicious, spooky creations!