It's another wonderful day of Halloween Creations, and today I'm bringing out some Vodka to the mix. Did you know Vodka and Whisk(e)y is the most consumed spirits in Canada? It's for that reason, that I love to share a number of vodka recipes, especially during the holidays, so you have more delicious options at your table. This time around, I'm bringing the spice, with this Halloween Vodka Mule cocktail, mixed with Black Cherry Juice, Jalapeno and Northern Keep Vodka!
Choosing your Vodka
Vodka is one of those forgiving spirits, where more times than not, you can swap between brands without effecting the taste of the cocktail too much. That's why I find it really important to carry Vodka brands you want to support. Whether it's a local distillery by you, Canadian, Organic or simply uses a grain or produce you prefer, it's important to be informed with your Vodka purchases.
This time around, I'm using Northern Keep Vodka, having wanted to support a Canadian brand here that definitely deserves more attention! Plus it comes at a great price point, so make sure to keep an eye for this on your shelves.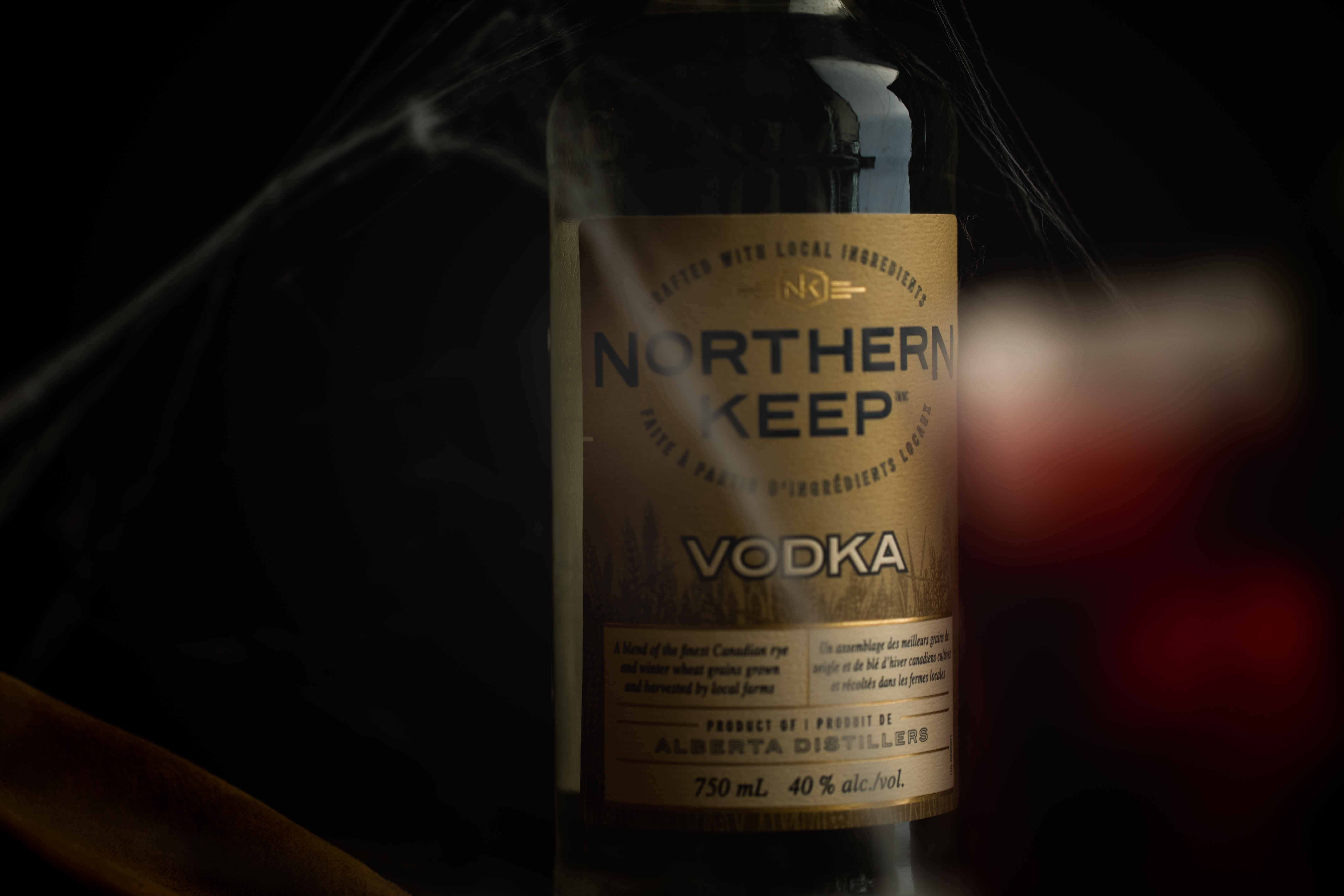 Black Cherry Juice
Having wanted to share easy recipes for my community, putting together a Mule is one of the easiest cocktails you can make, that completely packs a punch. I love a good Mule recipe and with that, I always look forward to the combination of citrus and ginger beer. For today's creation, I went with a Black Cherry Juice I found at the grocery store for the citrus component. Why did I choose Black Cherry? It's in the name. If we're going to have Halloween cocktails, it needs to look bloody, green, or spooky in some way! It gave me the colour, flavour and everything I'd want in this sip.
Could this be replaced? Of course, you could even technically go the Pomegranate route, but I like that this is different, plus it was easy to find at my grocery store which is important to make sure these cocktails are accessible.
Spice Me Up
Now, I wanted to pack this Mule with a lot of punch, and being that it's Halloween, a nice wiff of Jalapeno will come as a delicious surprise in this cocktail. The truth is, if you can't handle spice, that's okay. Omit this from the recipe. But if you're the type to always order a Caesar extra spicy, this cocktail is right up your alley.
If you want more punch, muddle a couple slices of jalapeno in your glass before adding your ice and cocktail component.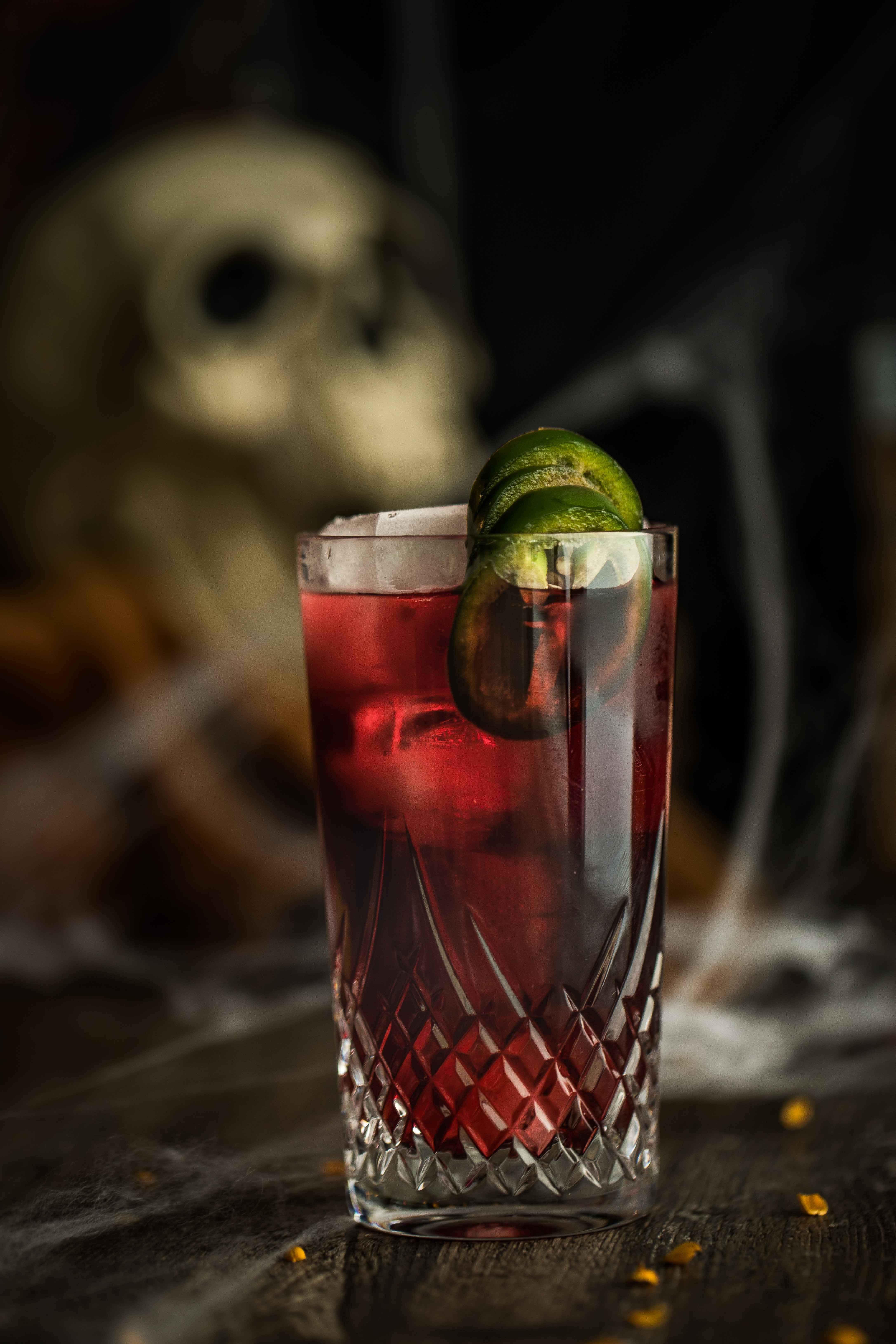 The Importance of a Good Ginger Beer
I can't stress this enough! A good Ginger Beer goes a very long way. I tested and tried so many ginger beers, because I was actually hoping to create my own blend here in Ontario. I created an incredible recipe, but the truth is, my heart lies in Liquid Culture and I wanted to focus on that instead. So what does a picky Ginger Beer sipper choose? Grace. Grace Food is the only Ginger Beer I use these days. Compared to what's accessible to our markets, this is some of the best you can carry.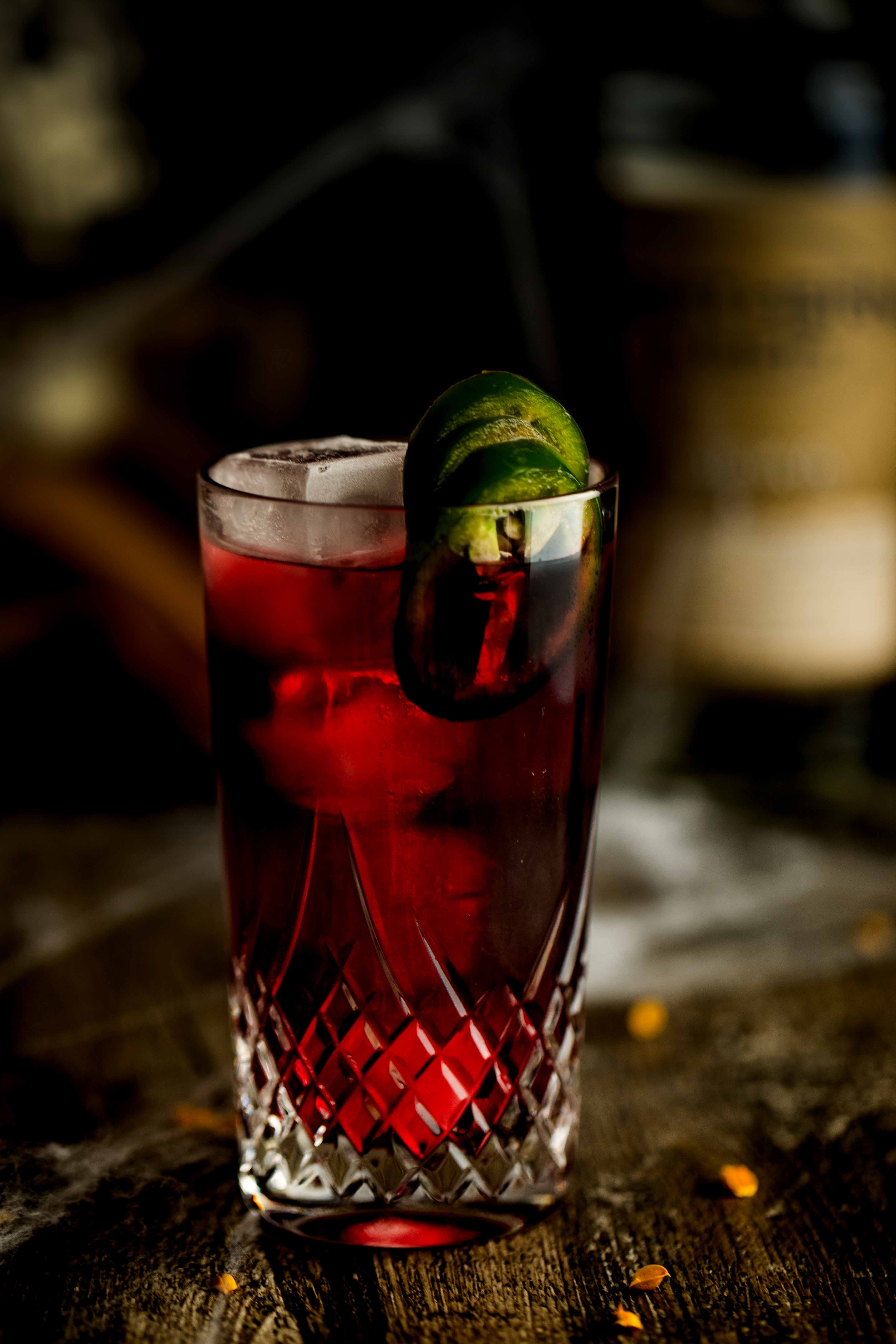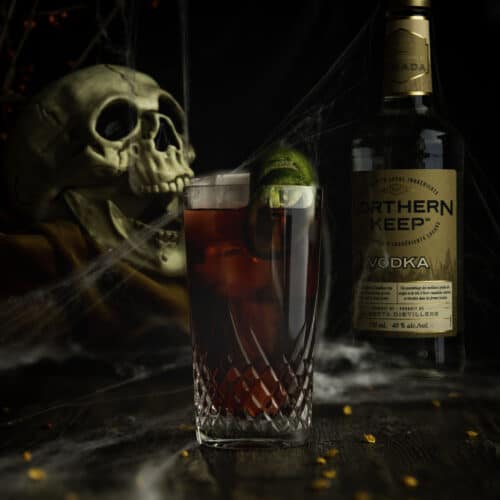 Spicy Halloween Mule
We're bringing out the Canadian Vodka for this one, combining Black Cherry Juice, Northern Keep Vodka, Jalapeno and delicious Ginger Beer for the perfect, easy Halloween sip.
– Difficulty: Easy (almost too easy)
Ingredients
1.5

oz

Northern Keep Vodka

1/2

oz

Black Cherry Juice

3

oz

Ginger Beer

3

slices

Jalapeno
Instructions
Fill a collins glass or copper mug with ice.

Add your Vodka, Black Cherry Juice and top with Ginger Beer. Add in Jalapeno and give this a stir before imbibing.
Recipe Notes
If you're looking for more spice, muddle the jalapenos before adding in your ice and ingredients.