To all my Agave lovers out there looking for the perfect holiday punch…Liquid Culture has your back and one DELICIOUS cocktail to enjoy this season. This Tequila Punch has all the mulled spices we love, mixed with Chai Tea and a quality Reposado that's hard to top. Want to know how to put together this Mulled Tequila Punch? Recipe is coming right up!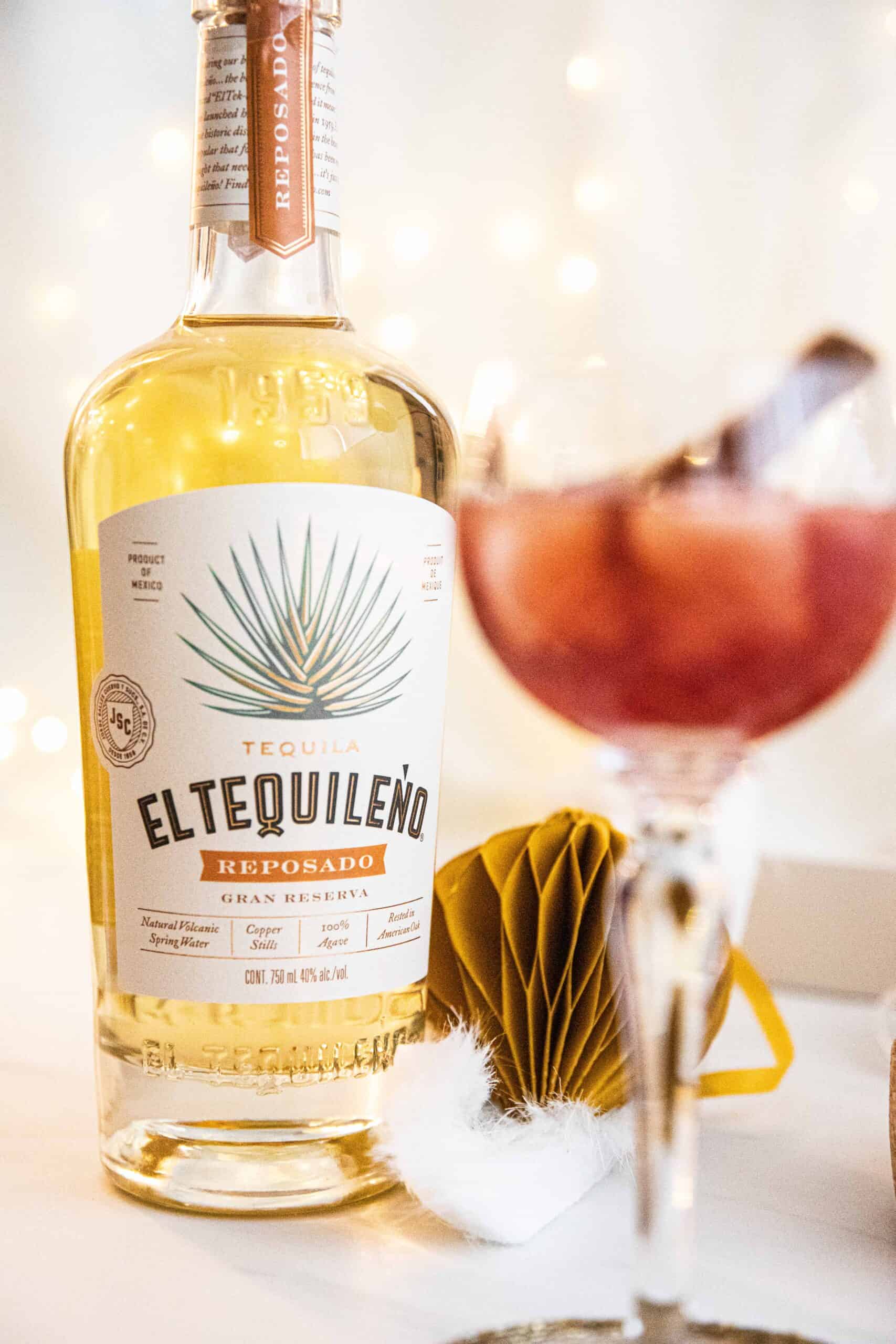 Choosing your Tequila
I can't stress this enough. A quality, 100% Blue Weber Agave tequila is very important when shopping for this spirit. There's enough bad out there (and I mean A LOT), so you have no idea how excited I am to be working with a brand like El Tequileno. When it comes to the brand of choice for the people of Jalisco, El Tequileno is number one! Let that one sink in. The people who MAKE tequila choose El Tequileno as their preferred tequila. And if that isn't convincing enough, they are one of the few handful of distilleries that only distill and produce their own Tequila. Most agave houses will create tequila for multiple brands, which for me makes me question the control the brands have and its individuality.
I can go on and on about why I love El Tequileno, but I know you're here for a cocktail. With that said, I went with their Reposado Gran Reserva Reposado. Why did I choose a Reposado for this Mulled Tequila Punch? Thing is, it has a lot more of those complimenting tasting notes to go with the mulled spices. For example, the oak and vanilla that comes through. The second reason is, that's what we have in Ontario! It's as simple as that. But you will find more El Tequileno soon on the shelves, which I can't wait to share. With that said, spend that extra dollar for a Reposado over a Blanco for this cocktail. It has the body and spices to better pair with this punch. Of course, if a Blanco is all you have around the house, that's okay, you'll still have a tasty Mulled Tequila Punch.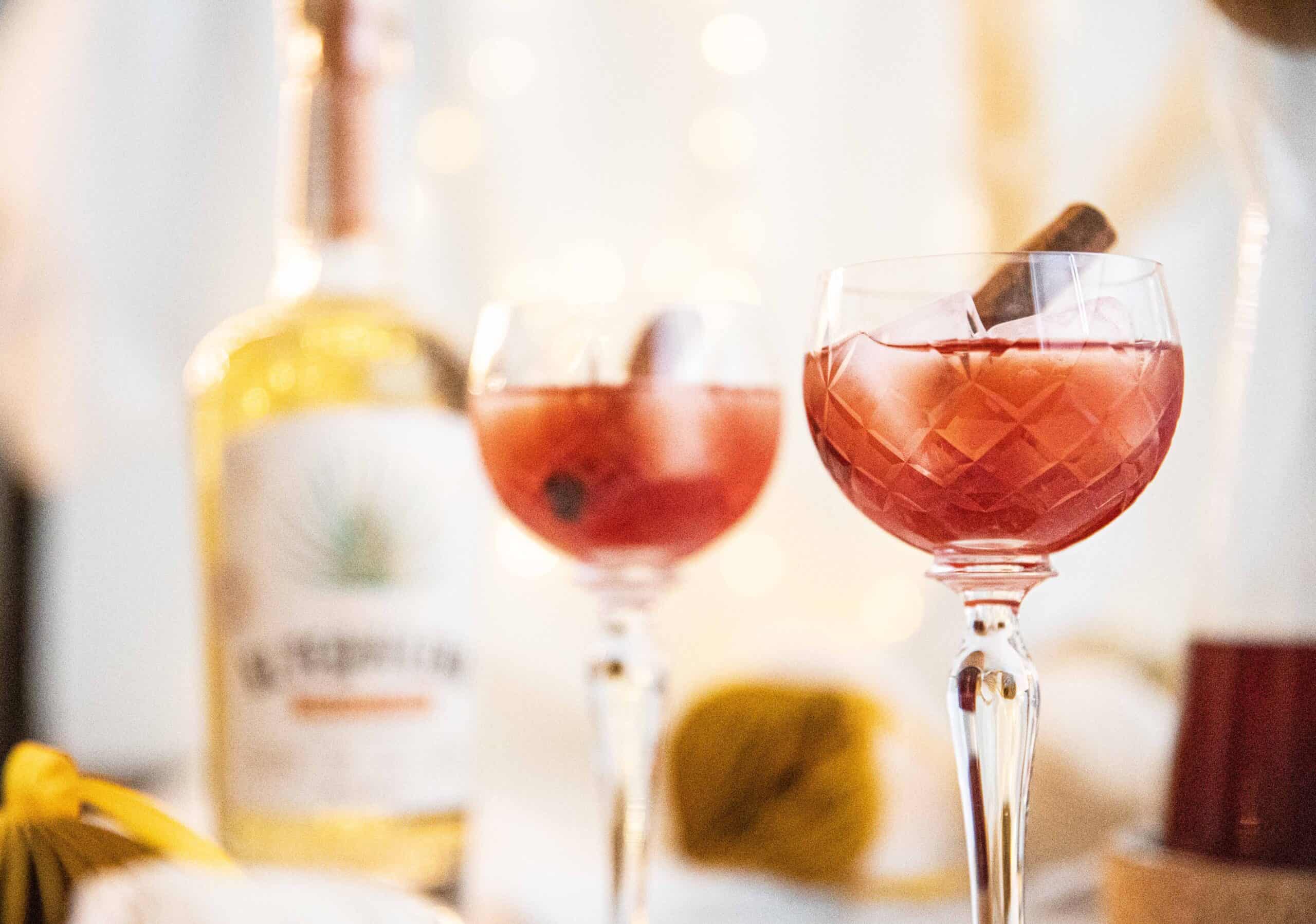 Building your Mulled Tequila Punch
I wanted to keep this Tequila Punch fairly simple to replicate at home with accessible ingredients. My only word of caution is that you use QUALITY ingredients. For example, a good ginger beer goes a long way. What's my favourite when I can't create my own syrup at home? Grace Ginger Beer! This cocktail also has pomegranate juice (100% only friends) and a decent Chai Tea! Then you have simply sugar, lemon and bitters to introduce in this Punch.
If you want to make this ahead of time, add in 1 large ice cube and place into the fridge. When serving your guests, pour the punch over a handful of ice with some pomegranate seeds and mint as garnish. That's pretty much all there is to it. Use a pitcher to build the cocktail and stir for ease (in case you're pouring this into a punch bowl later).
Ready to build this Mulled Tequila Punch?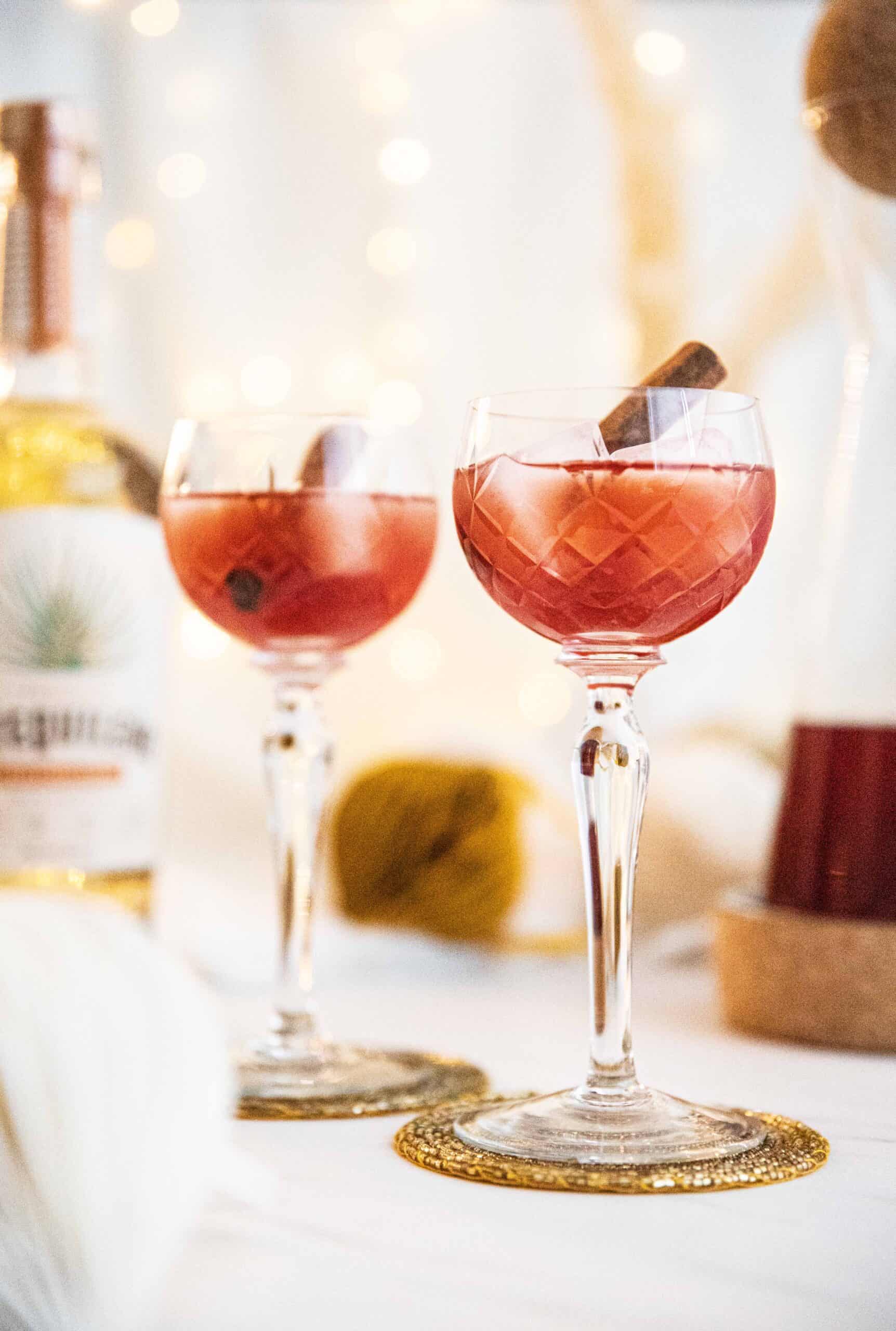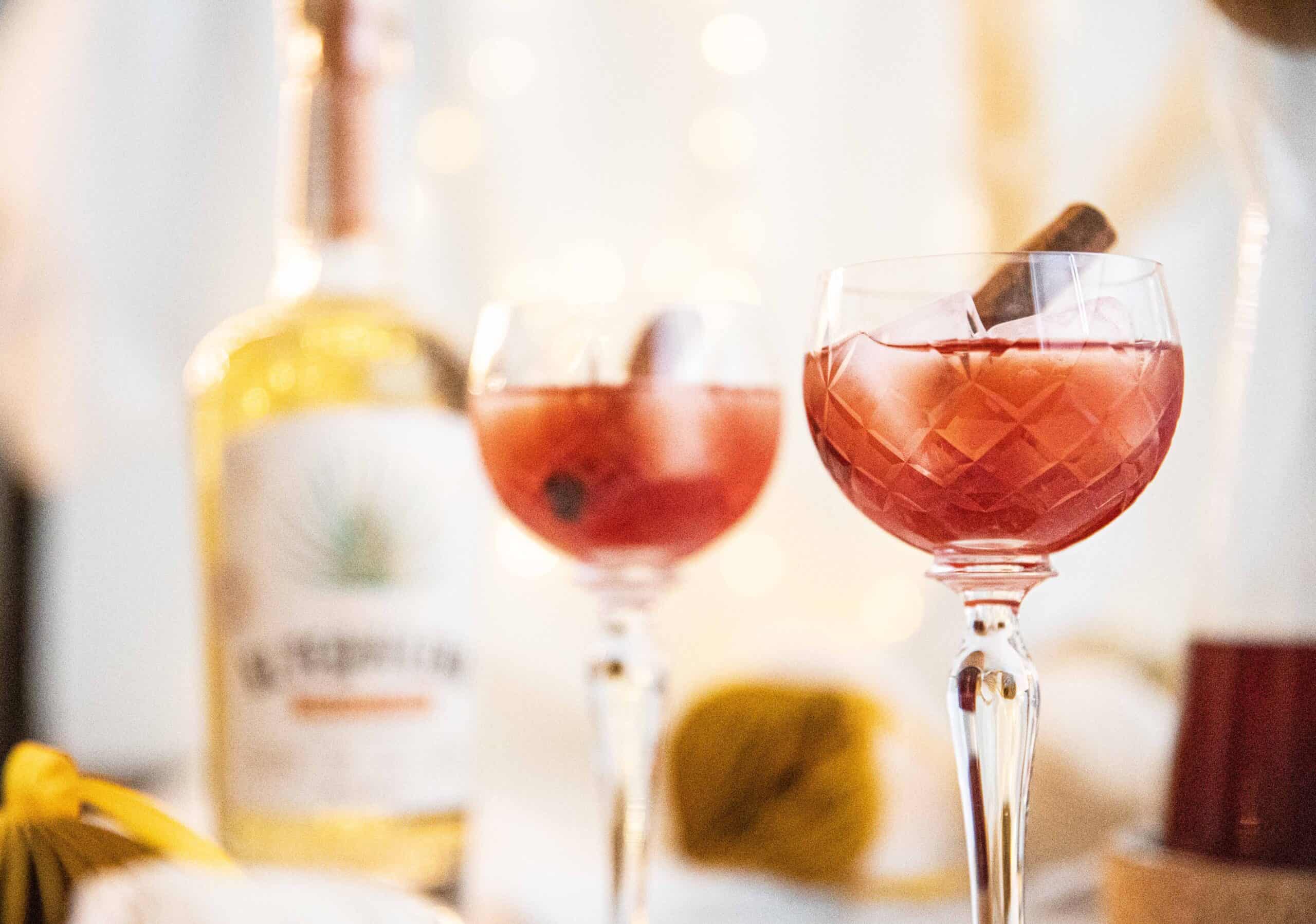 Mulled Tequila Punch
We're serving up an easy Tequila Reposado Mulled Punch that combines Chai Tea, Pomegranate and ginger!
– Difficulty: Easy
Ingredients
3

White Sugar Cubes

4

oz

Reposado Tequila

El Tequileno Gran Reserva Reposado used here

3

oz

Ginger Beer

4

oz

Pomegranate Juice

6

oz

Chai Tea

1

oz

Lemon Juice

6

dashes

Cardamom Bitters

4

Cinnamon Sticks

For Garnish

4

Orange Wheels

For Garnish

Handful

Pomegranate Seeds

For Garnish
Instructions
In a pitcher, add your sugar cubes, bitters and ginger beer. Muddle and stir until sugar completely dissolves.

Add 6 Extra Large Ice Cubes into your pitcher and the rest of your ingredients (except garnishes). *Omit Ice Cubes if making it ahead of time. If you want the spices to mull a bit more, add Cinnamon and Orange Wheels to Pitcher.

Stir until combined. To serve, pour over a handful of fresh ice with garnishes inside the glass.
Looking for more Holiday Inspired Cocktails? Check out some of the recipes HERE!