I may get a lot of heat for featuring Jagermeister in an Amaro Inspired Drink Segment. But here's the thing, other countries have been creating Bitter Sweet Liqueurs of their own for centuries now. Just because it isn't made in Italy, doesn't mean they aren't part of the conversation. Plus, I wanted to showcase a different side to the Jagermeister imbibe. Get ready for one tasty, inspired Amaro Affogato!
If you'd like to watch this Amaro Affogato created on camera, make sure to check out the link HERE as we build it on CTV's The Social.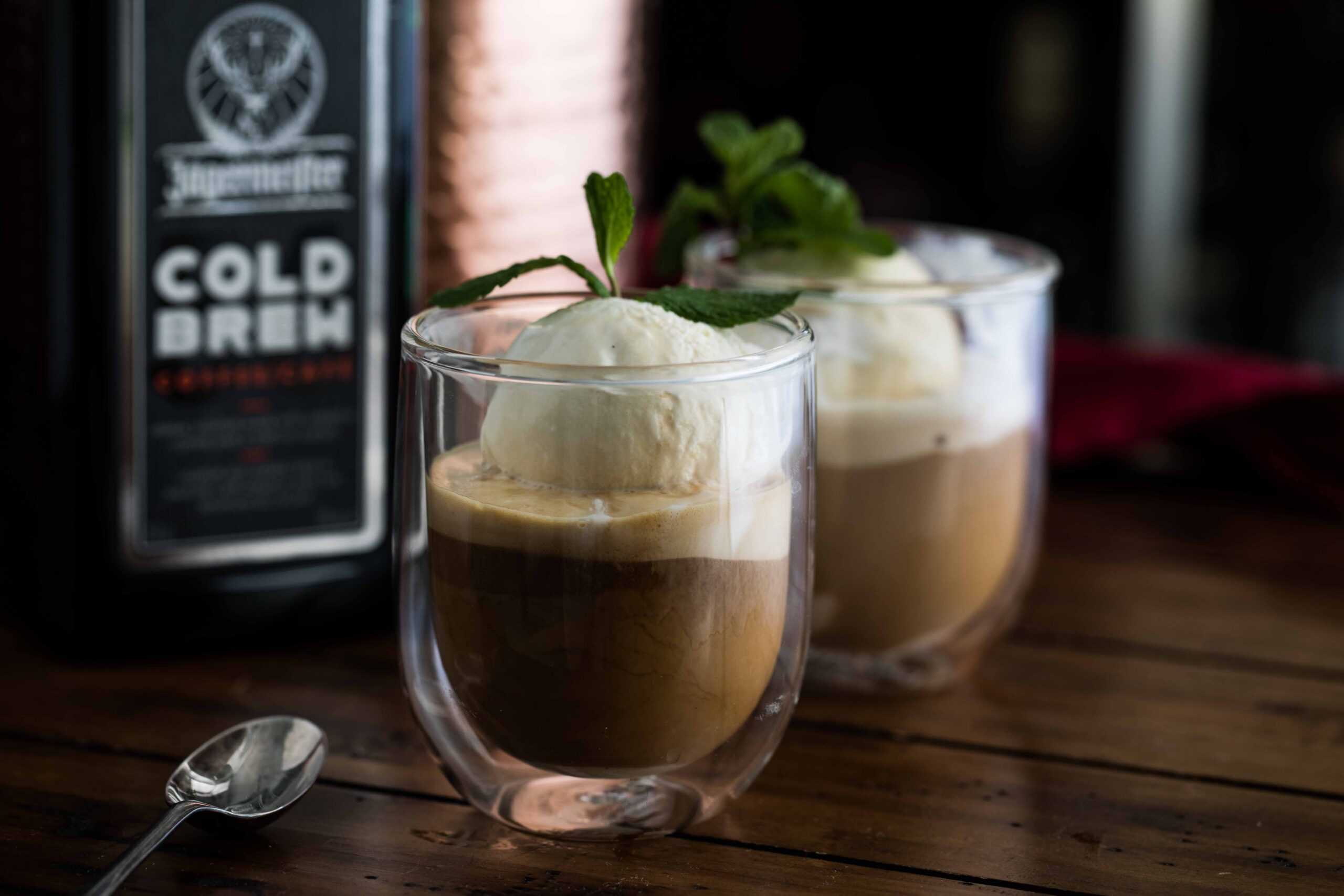 Working with Jagermeister Cold Brew
So my initial thought for this segment was working with the OG Jagermeister in a drunken affogato. The thought of that fresh mint and bitter notes of Jagermeister with espresso was calling my name. Then I heard about their new Cold Brew, which got me all sorts of excited! That's because it has notes of coffee and cacao, and in an affogato, well that makes all the sense in the world.
The important thing to note here is to make sure your Jagermeister is cold, cold, COLD! The bottle is designed this way for a reason and to withstand frigid temperatures (-18 degrees to be exact). Not only is it recommended this way, but it will keep your affogato from melting as quickly once the hot espresso is poured.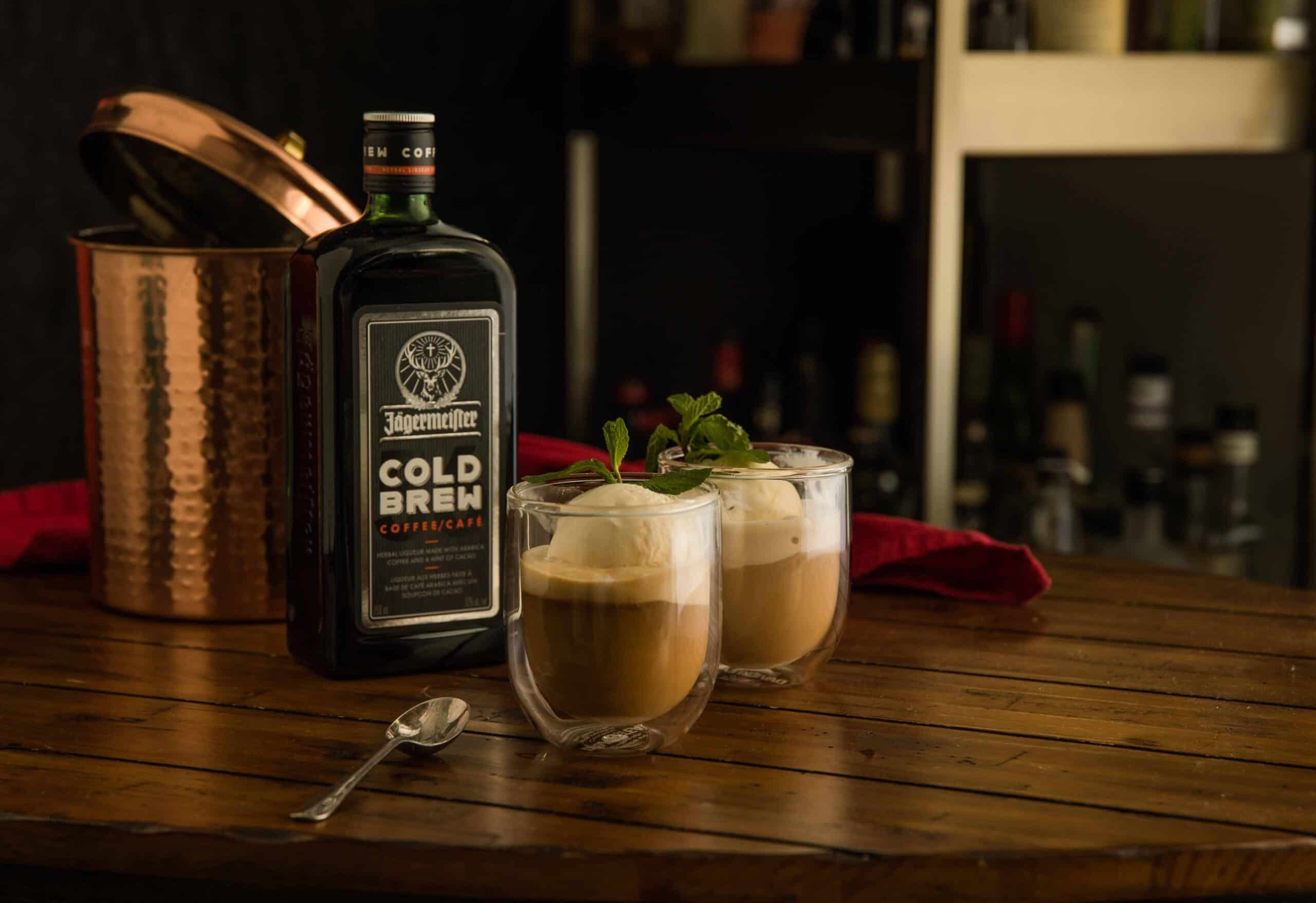 Using Other Amari in your Amaro Affogato
You don't have to limit your affogato desserts with just Jagermeister. You could definitely experiment with other amari's for your next Affogato. For example you can use Fernet Branca if you want it properly bitter, Amaro Montenegro for added sweetness, even the Amara Amaro would do well here. As you can see, the Amaro Affogato offers a ton of flexibility here, even diving into other spirit categories as well.
Meister Affogato
We have a drunken affogato made with Jagermeister's Cold Brew!
– Difficulty: Easy
Ingredients
1

Single Shot of Espresso

1.5

oz

Jagermeister Cold Brew

2

Scoops of Vanilla Ice Cream

1

Sprig of Mint

for Garnish
Instructions
In a small bowl, add your ice cream and top with Espresso, Jagermeister and add your sprig of mint.