I cringed hearing that the Pornstar Martini was one of the many cocktails sipped by the CTV Audience. Believe me, I get it. Sourpuss and Alize were in full swing in the 90's and 2000's, along with the hangovers. But the idea of that, along with Vanilla Vodka, was just too much for my palate to bear. So I completely revamped the Pornstar Martini to make it my own, with infusions I love which I hope you do too!
Want to see this TV Segment live in action? Make sure to click the photo below to direct you to all the fun on TV. (If you don't see the link provided, that's likely because the segment hasn't gone online yet! Hang tight for the next 12 hrs before it's live!)

The OG Pornstar Martini
I learned a lot when it came to the original Pornstar Martini. It's definitely not what has been served at bars, because it calls for real Passion Fruit scooped out, Vanilla Vodka and Vanilla Syrup, plus a Passion Fruit Liqueur that's impossible to find here in Ontario. So with that, people in Ontario are left to adapt, using Alize or Sourpuss, that offer no trace of real passion fruit juice.
Plus the original also comes with a side of Sparkling Wine. When I did a bit of research, the creator said he designed the cocktail experience this way for "lovers". They were meant to feed each other the fresh Passion Fruit, sip on Champagne, before drinking their cocktail. This is all…A LOT, and I think we've grown past this.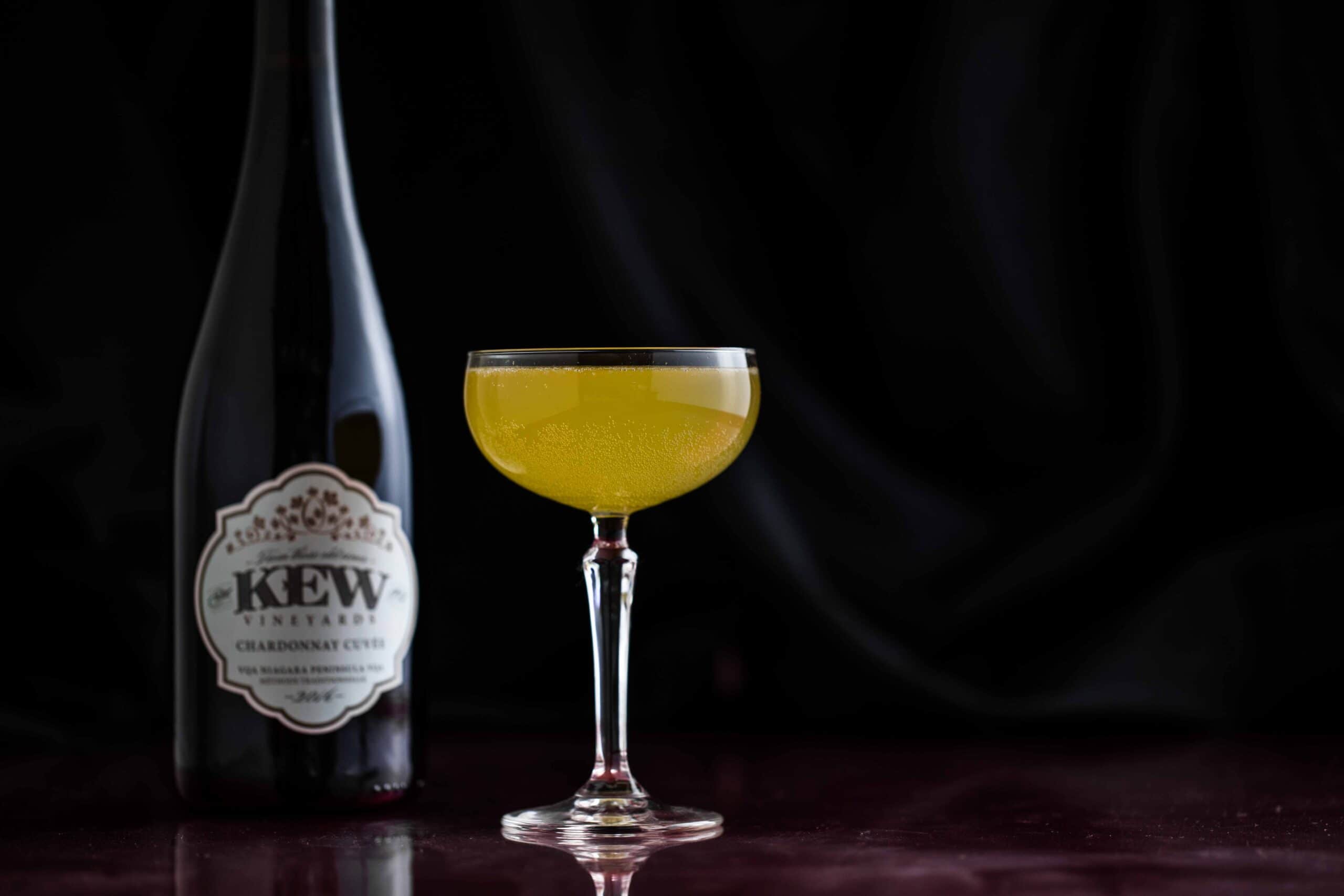 The Revamped Pornstar Martini I call Night at the Roxbury
I couldn't really come up with a name for this cocktail, but while the theme of my CTV Segment is all about reliving our retro cocktail ways, it made me think of my favourite film during this time; Night at the Roxbury. I'm putting a positive spin to a cocktail I now enjoy, using 1800 Tequila Coconut, Passionfruit Juice, Lime and a Local Sparkling Wine.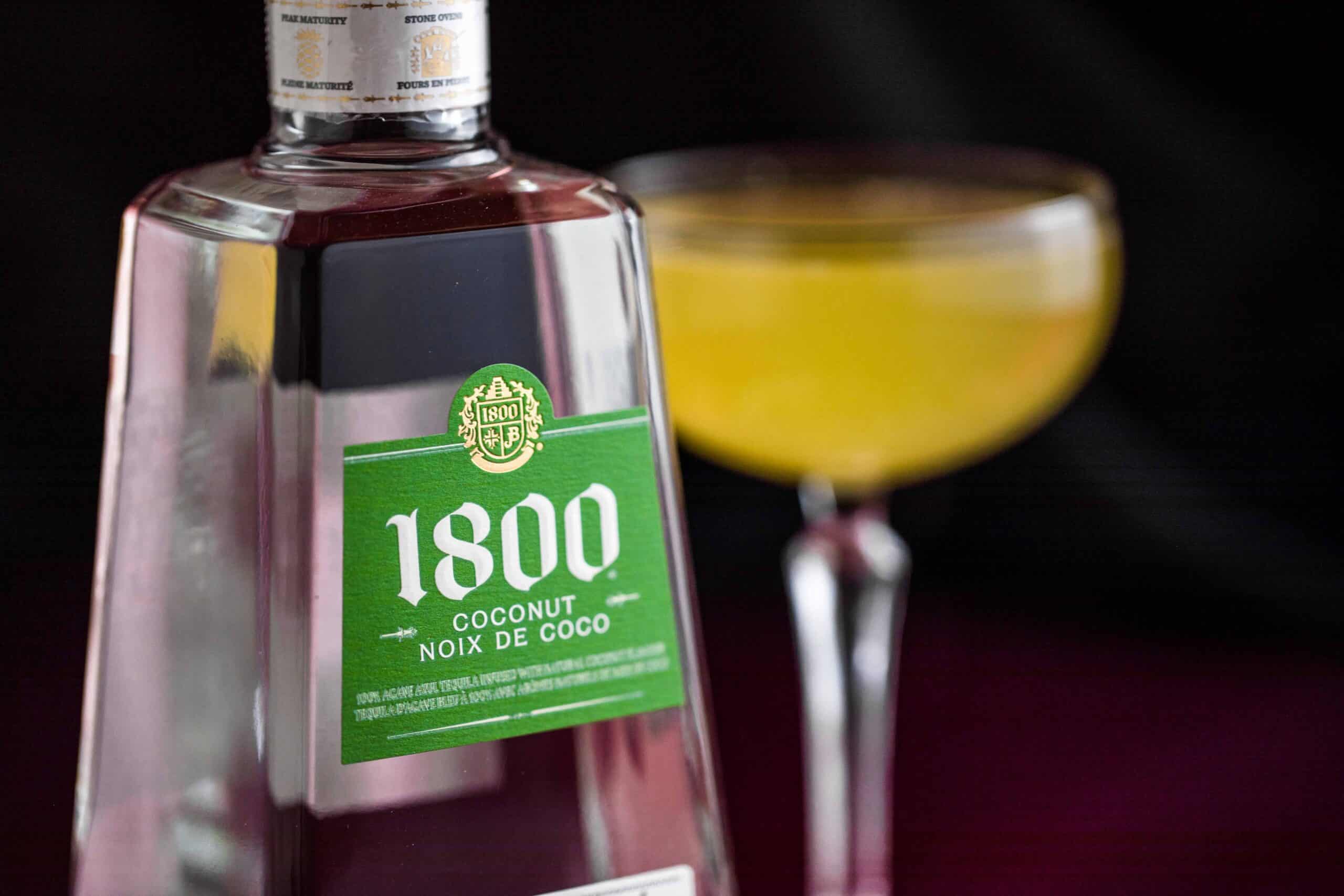 Using Infused Spirits
There's very few infused spirits I need or want in my bar. So you'll never see me willingly pick up a Lemon Vodka or Gin. To me, that's useless, especially with the little space I have on my bar and the very easy way to incorporate lemon flavour in my drink! So the thought of Vanilla Vodka hanging out for years and years on my shelf was way too much for me to bear.
That's why I decided to switch up the flavour that I knew would pair well with passionfruit and that is Coconut! And 1800 Tequila has an incredible Coconut Flavoured Tequila that I can't get enough of. So with this is mind, I decided to keep this cocktail VERY simple, with accessible ingredients, including Lime, Passion Fruit Juice and a delicious sparkling wine from KEW Vineyards. Want to make this recipe at home? Check it out here!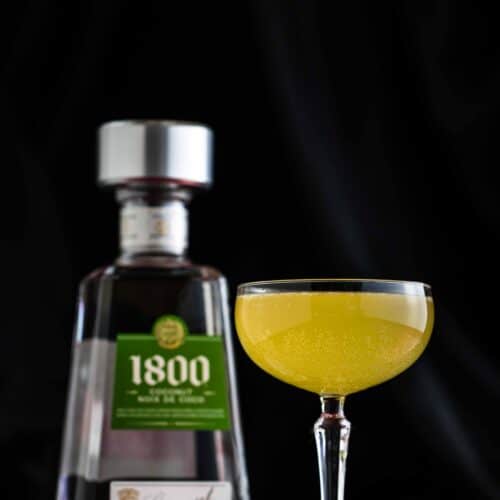 Night at the Roxbury
We give the pornstar martini a new facelift, using 1800 Tequila Coconut instead of Vanilla Vodka, Passion Fruit Juice and Sparkling Wine from a local distillery here in Ontario!
– Difficulty: Intermediate
Ingredients
2

oz

1800 Coconut Tequila

1.5

oz

Passion Fruit Juice

0.5

oz

Freshly Squeezed Lime Juice

0.75

oz

Simple Syrup

1:1

2

Dashes Cinnamon Bitters

1.5

oz

Sparkling Wine

KEW Vineyards Chardonnay Cuvee used here
Instructions
In a shaker, add all your ingredients (except Sparkling Wine) with ice and shake well.

Strain into large coupe glass and top with Sparkling Wine.
Curious where you can buy the Bitters and KEW Sparkling Chardonnay Cuvee? The Cinnamon Bitters I use is from Dashfire available at Cocktail Emporium, and shop the KEW Cuvee at the LCBO this October or their website!