Some classics should not be messed with and the Singapore Sling is one of them. But along the way, bad ingredients, poor substitution choices were made and people got lazy to shake. This cocktail Singapore Sling is truly special WHEN DONE RIGHT and I'm sharing all the details here!
Want to see this TV Segment live in action? Make sure to click the photo below to direct you to all the fun on TV. (If link is unavailable, the segment hasn't reached the web yet! Hang tight while we upload the details in the next 24 hrs).

Why the Singapore Sling?
Thanks to the participation of the CTV The Social audience, we were able to find out the cocktail you grew up sipping! The Singapore Sling came up a lot, and with good reason. But its got a bad rep these days because people don't realize how strict you must be with measures, shaking vs building the cocktail, plus all the substitute of terrible ingredients. One culprit in mind; Grenadine! So many people have just had terrible grenadine available to them and I want this to stop now!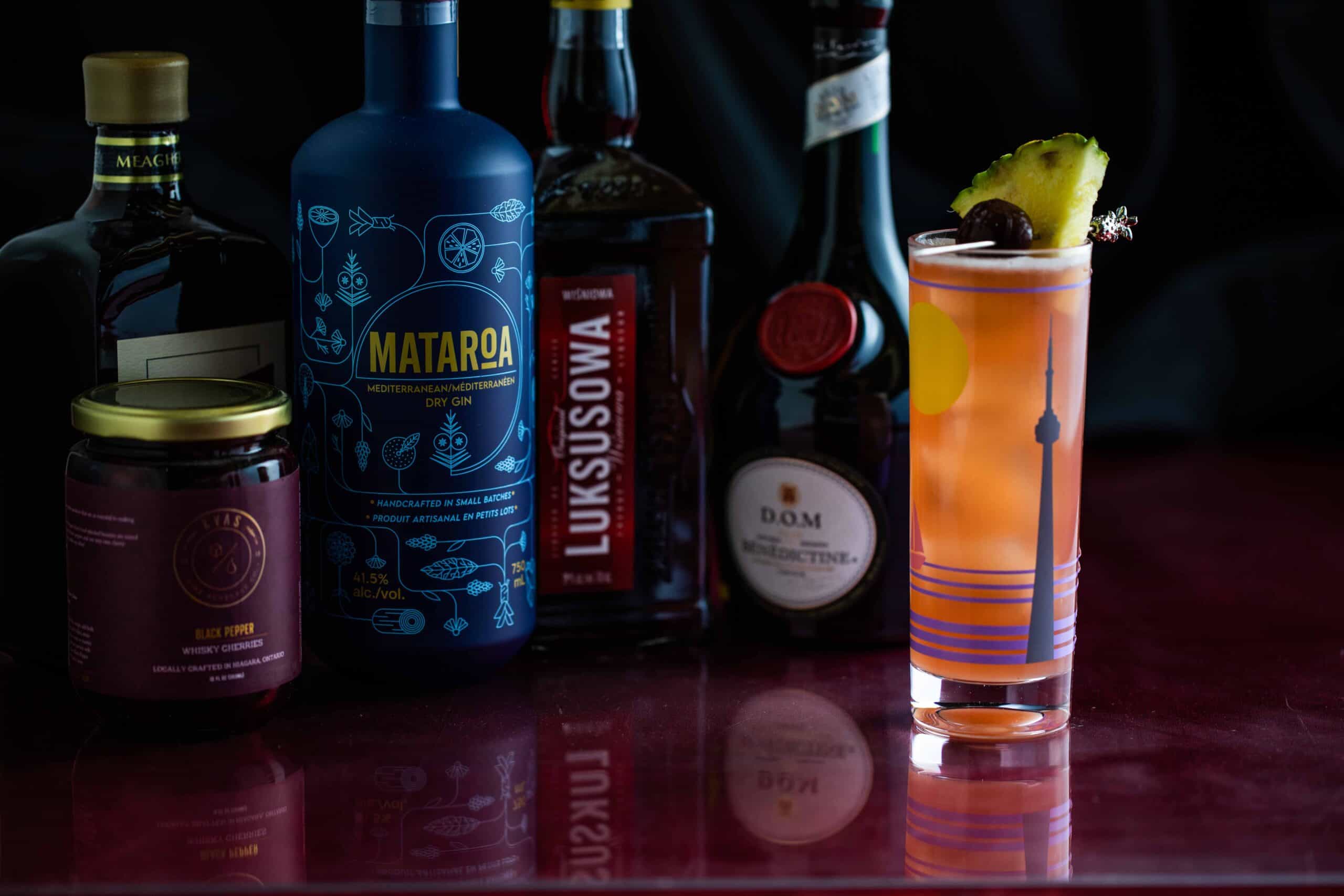 Let's talk Grenadine
Did you know Grenadine has a base flavour of Pomegranate juice, spices and orange flower blossom? You wouldn't think that with the neon red syrup that's typically sold at the grocery store. That's why it's important you pick up one with the intended ingredients and spices. It's a big reason I love supporting Cocktail Emporium, because they bring these specialty items into the hands of consumers easily! If Toronto is a bit of a trek for you, don't fret. They offer EASY delivery across Canada and the States. Please, for the love of great cocktails, shop quality ingredients.
Now the particular Grenadine I used was from Jack Rudy, which I'm quite a fan of their lineup.
Substituting Cherry Herring
So the one true heartbreak in this city is that some of the ingredients needed in a Classic Singapore Sling are not readily available to consumers, for example Cherry Herring. Thankfully your bar friends do have access to them, so visit your local bar. It's just finding it on but on the LCBO shelves is much harder. That's why I brought out the Luksusowa Cherry Liqueur for this recipe. An excellent substitution, yet still a substitution, so I had to adapt the original recipe slightly.
I'm using Difford's Singapore Sling Dale Degroff version of the classic Singapore Sling with the slight adjustments due to the products I used that are available here in Ontario.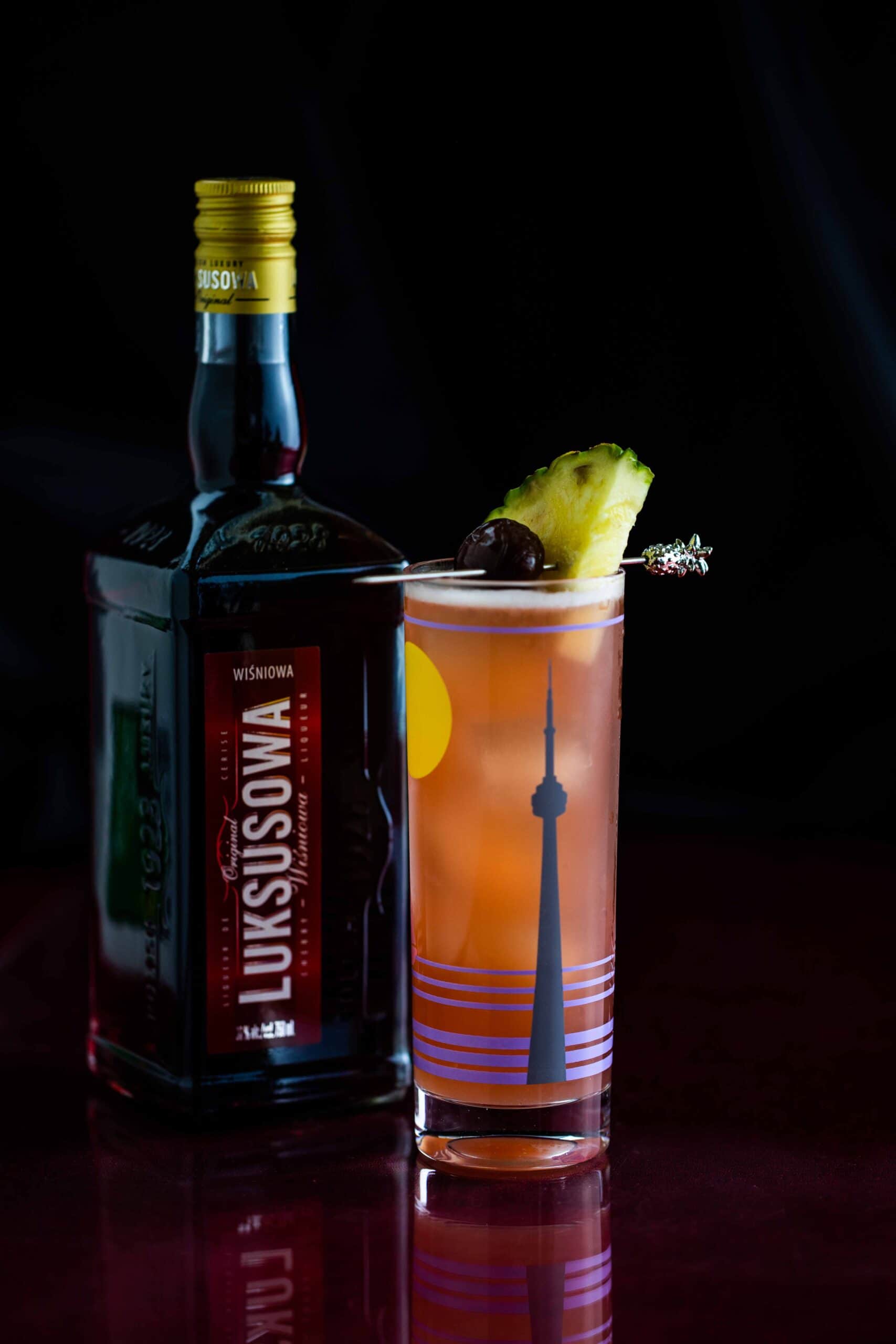 Choosing your Gin for a Classic Singapore Sling
The important thing when choosing your Gin is that you want something DRY. London styles are great, but I wanted to bring to your radar the Mataroa Dry Gin. It's one that comes from the Mediterranean that is absolutely delicious in cocktails!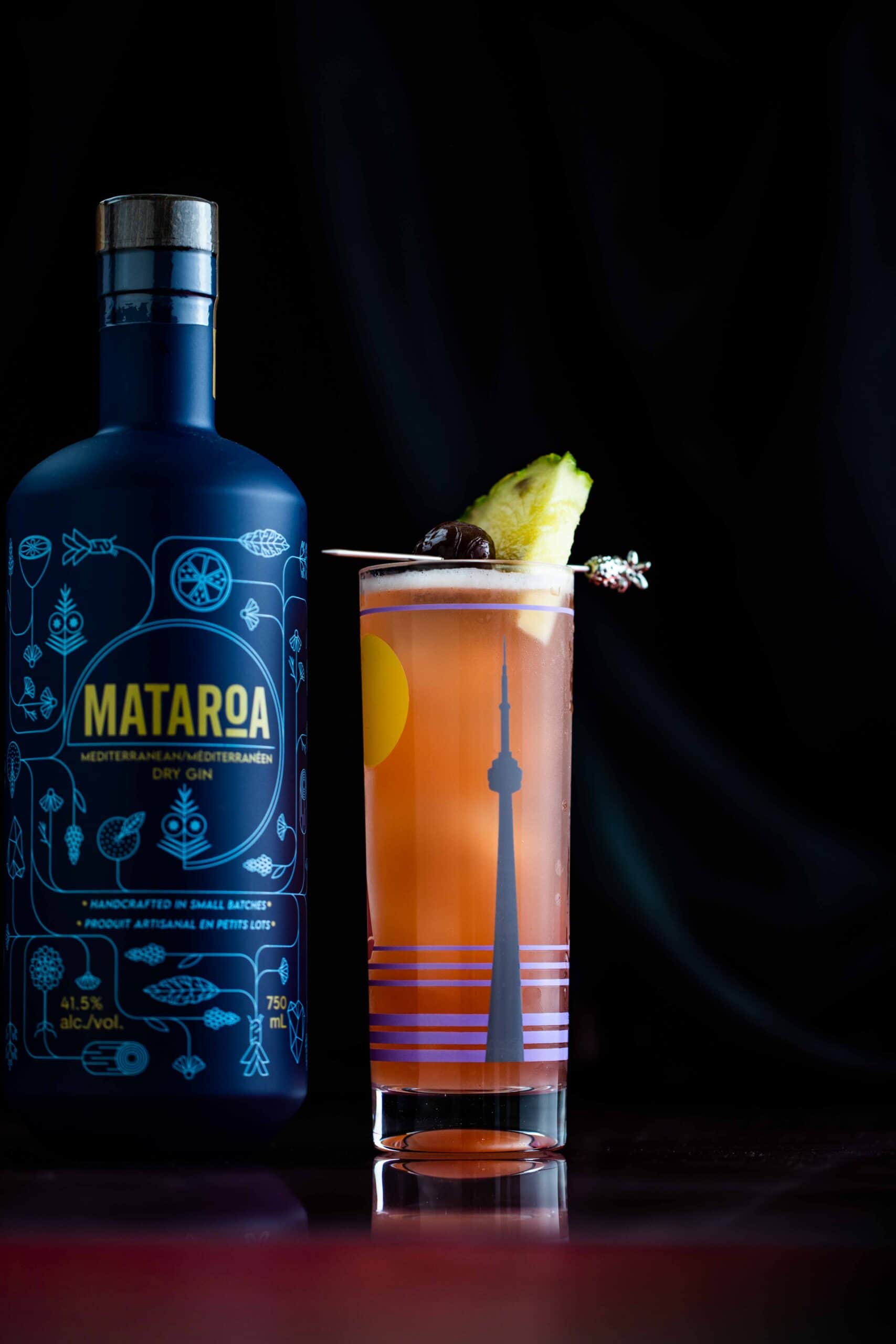 Singapore Sling
A slight adaptation of Dale Degroff's Singapore Sling, that uses an accessible Cherry Liqueur here in Ontario and a Mediterranean Gin! – Difficulty: Intermediate
Ingredients
1.5

oz

Mataroa Dry Gin

1/3

oz

Luksusowa Cherry Liqueur

1/3

oz

Benedictine D.O.M

0.25

oz

Triple Sec

1.5

oz

Pineapple Juice

0.5

oz

Lime Juice

1

small barspoon Jack Rudy Grenadine Syrup

1

dash Angostura Bitters
Instructions
In a shaker, add all your ingredients and give this a vigorous shake.

Strain over fresh ice in collins.

Garnish with premium brandied cherry (such as KVAS Whisky Cherries) and Pineapple Wedge.