So here's the thing about the Long Island Iced Tea. Something tells me it was created as an elevated Jungle Juice at a house party long, long ago. Using whatever they had on their bar, and throwing in some coca cola while they're at it. Plus, how can you name a cocktail Tea, with no actual tea in it? This is a cocktail that truly deserves a revamp, and I'm so excited. That's because the spirits I use are purposeful and truly add to the cocktail experience! Ready to shake up this revamped Long Island Iced Tea?
Want to see this TV Segment live in action? Make sure to click the photo below to direct you to all the fun on TV.

Choosing your Spirits for a revamped Long Island Iced Tea
The original Long Island Iced Tea uses a mix of clear spirits, including Vodka, Gin, Rum and Tequila, all in equal portions. I have a couple issues with this concept.
For one, usually you can't even taste the spirits that are used in this cocktail. To me, that seems pointless. I'm always cognizant of the spirits I work with. That they are prominent, recognizable and compliment the flavours I'm working with. For example, Vodka is clearly just in the original recipe to lengthen the drink and make it more boozy, not really adding anything else in terms of flavour.
The Long Island has potential of being a sophisticated cocktail. And I believe it has all to do with the ratios and not making everything equal portion. I know it's easy for everyone to understand that you just add the same amount of ounces of everything, but again, not very purposeful. When mixing Tequila, Rum and Gin, these are all powerhouses in terms of flavour. If I had to revamp the original with its original spirits, I would likely put in equal portions Gin and Tequila, and bringing down the ratio of Rum as a little goes a long way! And I would switch it to a Rhum Agricole or Cachaca for a delicious twist.
But I decided to go a very different direction. Using a medley of darker spirits, different measures, and using ACTUAL tea. It has a lot more depth and character to it that I think you'll all love. Here's the breakdown of the cocktail ingredients, comparing it to a BURGER!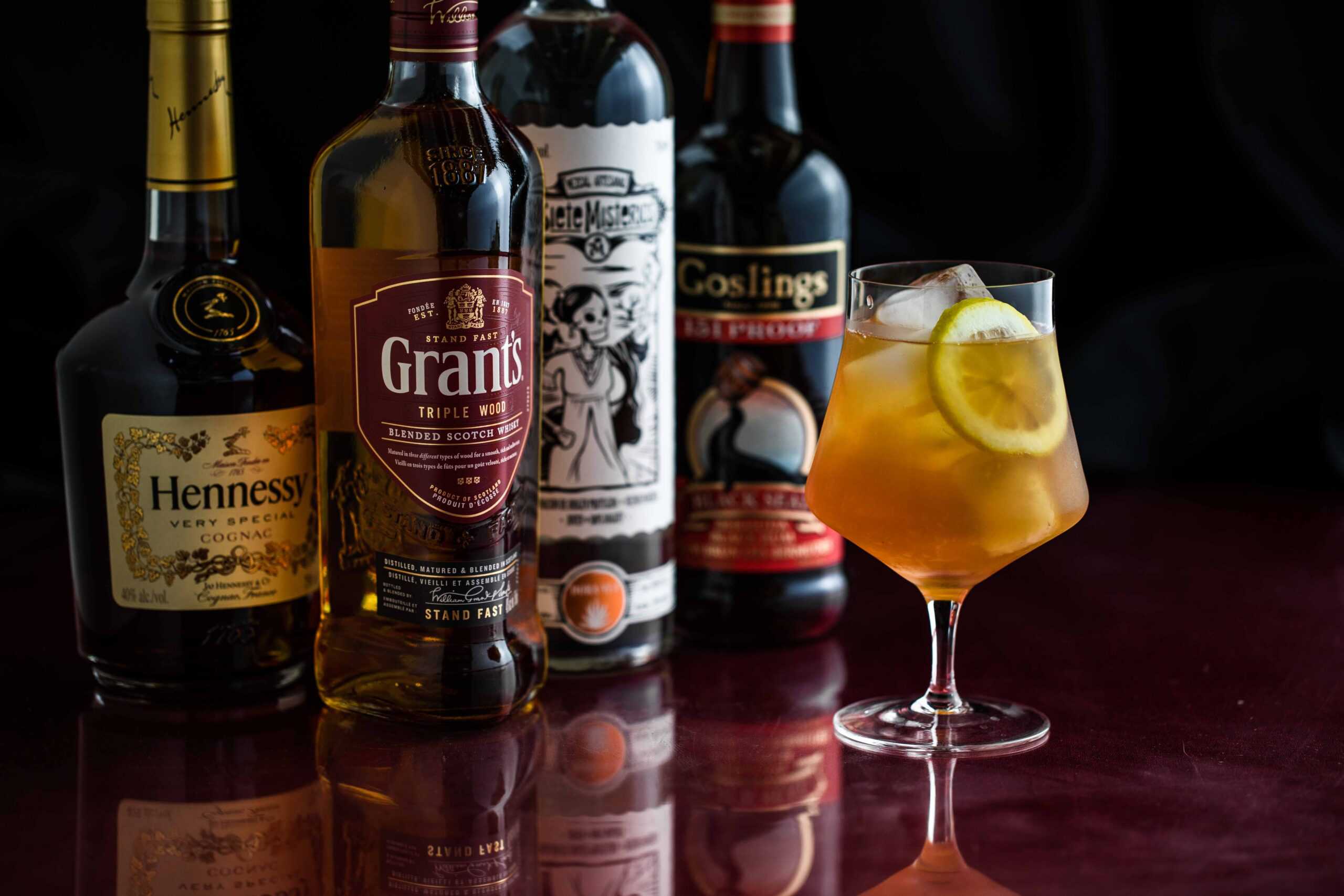 The Hamptons Burger Reference
With this mindset, the cocktail came together in such a gorgeous way. And don't forget, a shake goes a long way with this revamped Long Island Iced Tea. Want to make this at home. Here are the recipe details!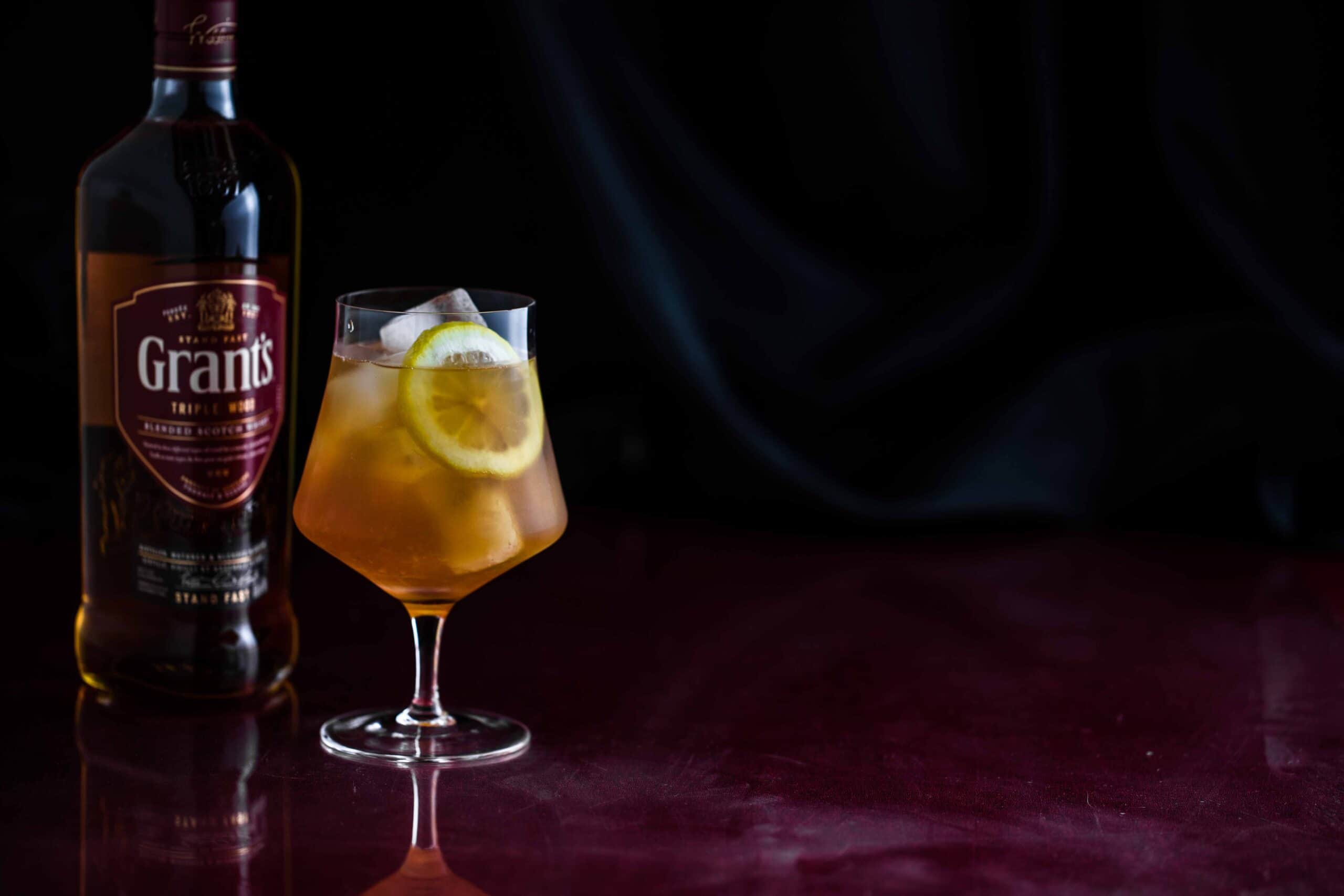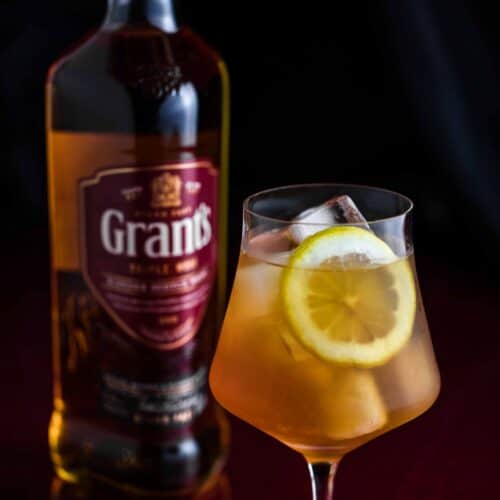 The Hamptons
A revamp of the Long Island Iced Tea using Brandy, Mezcal, Overproof Rum and Whiskey!
– Difficulty: Intermediate
Ingredients
0.25

oz

Los Sietes Mezcal

1

oz

Grants Triple Wood Blended Whiskey

0.75

oz

Gosling's 151 Overproof Rum

0.5

oz

Hennessy VS

2

oz

Steeped

Unsweetened English Breakfast Tea

1

oz

Lemon Juice

0.5

oz

Simple Syrup
Instructions
In a shaker, add all your ingredients with ice and shake well.

Strain over fresh ice into hurricane glass. Garnish with Lemon Wheel.