Today I'm creating a riff on the classic Blood and Sand, which typically combines scotch, cherry herring and sweet vermouth. This is quite far from the classic, but its structure is held with this refreshing, summer sip and using the VERY tasty Chemist American Barrel Aged Gin. I have to thank the Cheers American Spirits team for leading this amazing tour, and for having inspired this cocktail here!
This Barrel Aged Gin has everything. You have that slight hint of juniper, bright citrus peel, all the while complimented by the notes provided by the barrel aged oak. You get the slight hint of vanilla, cherry bark and I get a touch of smoked rosemary. This is actually a gin you can sip on its own, which I know for most people, this is far from ordinary.
I wanted the Gin to hold its own, while still meeting the requirements that this cocktail is made with only 1.5 oz in alcohol. THIS WAS HARD. This gin was so easy to sip on its own, I could have easily whipped up a spirit forward cocktail. Because here's the thing, spirits this tasty should never have to hide behind citrus, but I'll never shy away from breaking my traditions.
So this time around, I dug through some of my classic cocktail books to find some inspiration. Preferably a cocktail I didn't know about, and that's when the Blood and Sand spoke to me. The cocktail you see here isn't even close to the classic, but the structure is there. It calls for 10 yr old Scotch, Cherry Herring and Sweet Vermouth. Plus we have some citrus including orange juice and lemon. With that in mind, I decided to bring some summer life to this classic. I switched the scotch for this barrel aged gin, cherry herring to Dillon's Peach Schnapps, and the sweet vermouth was replaced with my favourite Cocchi Americano. Instead of Orange Juice and lemon, I decided to go with the more delicate palate of grapefruit with a splash of pineapple.
Folks, some of my most creative and favourite imbibes with LC has been from those challenging my norms and this is definitely one of them! Want to learn how it's made? Check out the recipe below!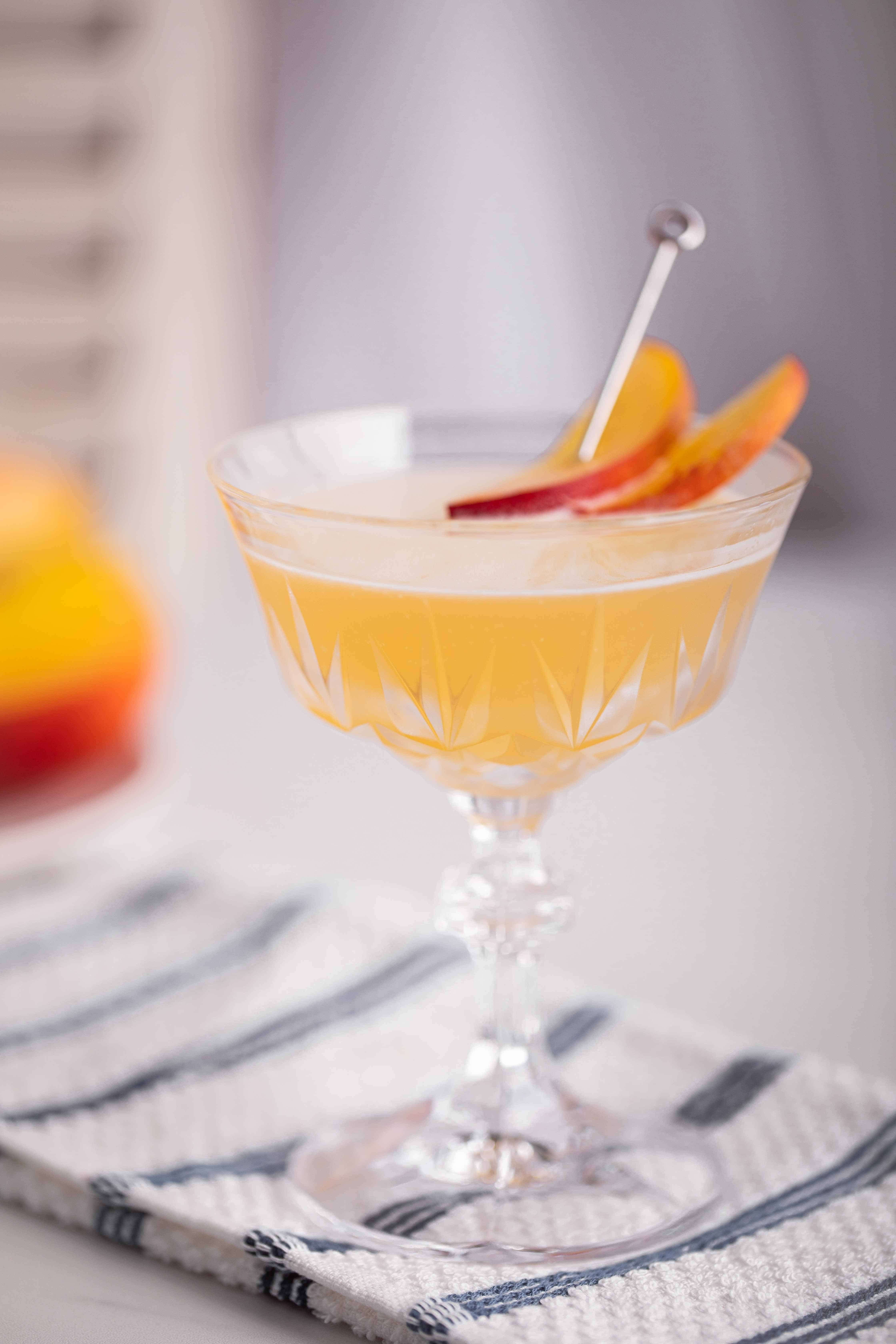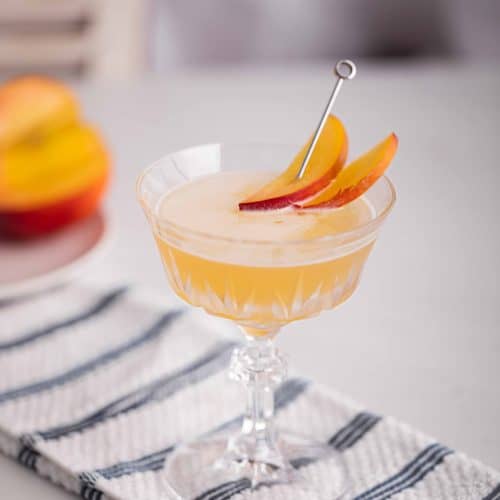 Peach and Sand
A riff on the classic Blood and Sand cocktail made with Chemist Barrel Aged Gin, Peach Schnapps and grapefruit for the ultimate summer expression.
– Difficulty: Easy
Ingredients
1

oz

Chemist Barrel Aged gin

1/3

oz

Peach Schnapps

Dillon's used here

1/2

oz

Cocchi Americano

2/3

oz

Grapefruit Juice

1/3

oz

Pineapple Juice
Instructions
In a shaker, add all the ingredients and fill with ice.

Shake well and strain into chilled coupe glass.