As basic as this title is, it expresses just how SIMPLE this cocktail is to throw together. This cocktail uses one of my all-time FAVOURITE ciders coming out of Toronto and that's the Brickworks Peach Cider right here. This cocktail is a simple combination of Gin, Cocchi Americano Rosa, fresh White Flesh Peaches and Basil, and topped with Peach Cider. It's simple enough that I'm even adding it to my 3 Series line up, which I'm ashamed to say I've heavily neglected until today!
Let's get to the root behind this cocktail creation and it's all about the Brickwork's Peach Cider. I was obsessed with this Cider for the longest time. To be honest, I've been obsessed with Brickworks since the concept started. It's a brand and company that's true to Torontonians, environmentally conscious and uses the highest quality produce and ingredients. Its one of the few Small Craft Cider businesses that I love coming out of Toronto, and believe me, I am not getting paid to sell this to you, that's just how much I love it.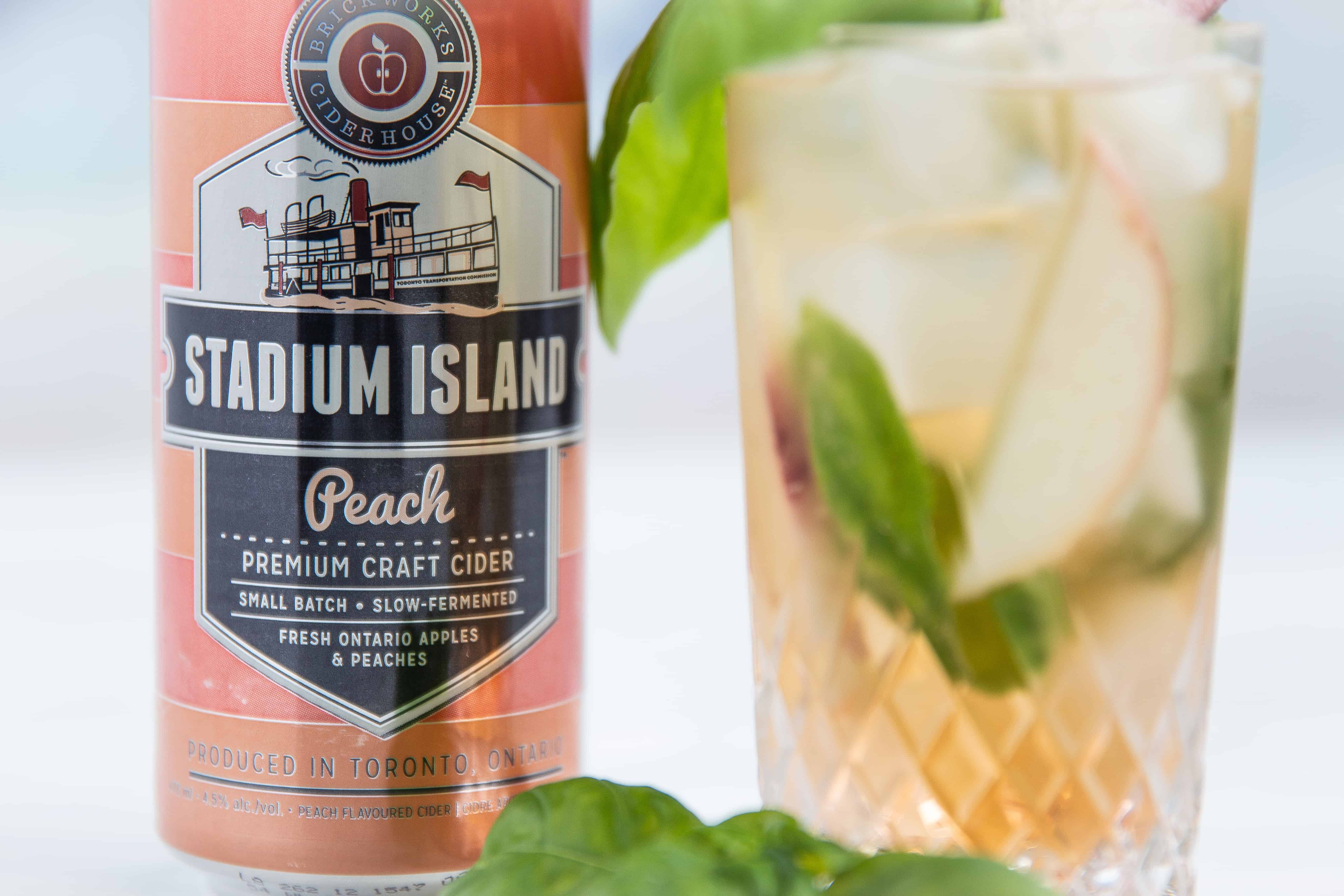 I can't believe I never dropped this recipe at some point this Summer (too much booze, too little time or liver), but better late than never! Since I wanted to keep this cocktail bright and refreshing like the cider, I decided to pair this with a mediterranean gin (Gin Mare), some fresh basil, because peach and basil are a KILLER combo together, with my favourite Cocchi Americano Rosa.
If you've been following Liquid Culture, then you already know my obsession with the Cocchi Americano brand. Their Rosa changed my life (okay a bit dramatic, but you get the point), and worth picking up a case for and gifting to friends (or you can drink it all to yourself, I'm not judging). Now I have to correct some of the statements I wrote before, but technically it's not a vermouth. I was shocked when I heard it too, but for the sake of understanding it's concept, it's very similar taste profile to vermouth.
Once these ingredients are in hand, it's the easiest cocktail to throw together. I used the White Flesh Peach variety because the cocktail doesn't need any bright acidic flavours, and the White Flesh offers a delicate finish to the overall cocktail that I love. Okay, enough chit chat and let's get to the reason why you're here, and that's for a tasty peach imbibe!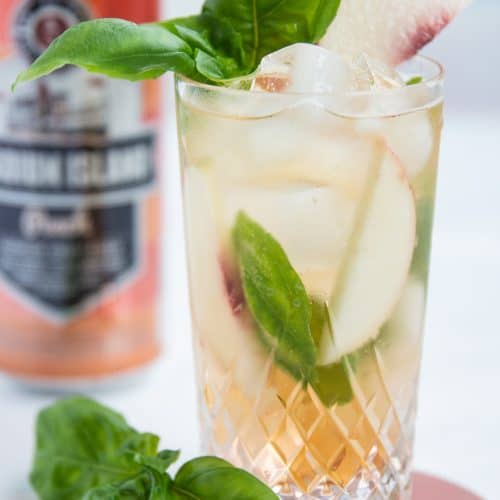 Peach Cider and Basil Cocktail
A refreshing imbibe that includes mediterranean gin, Cocchi Americano Rosa, fresh white flesh peaches and basil, while topped up with Toronto's finest Peach Cider.
Difficulty: Easy
Ingredients
1

part

Gin

Gin Mare used here

1

part

Cocchi Americano Rosa

1/2

White Flesh Peach

Sliced

2

sprigs

Basil

2

parts

Brickworks Peach Cider
Instructions
Layer ice with peach and basil leaves in Collins Glass

Pour Gin and Cocchi Rosa and top with Peach Cider