I don't do enough Sangrias on Liquid Culture. And the thing is, they are so convenient, simple and easy for big groups! Well, I'm happy to have been introduced to the iconic Chilean winery Tarapaca, because it inspired the most incredible Fall Pear Sangria. Curious how it's made? Head down below for details.
Recently I've been breaking down the components I use in my creations so that my audience knows how to easily substitute and understand the reasoning to my madness. It takes a little bit more work from my end, but I hope you find it valuable and helpful in your Home Bartending journey. So without further ado, let's chat!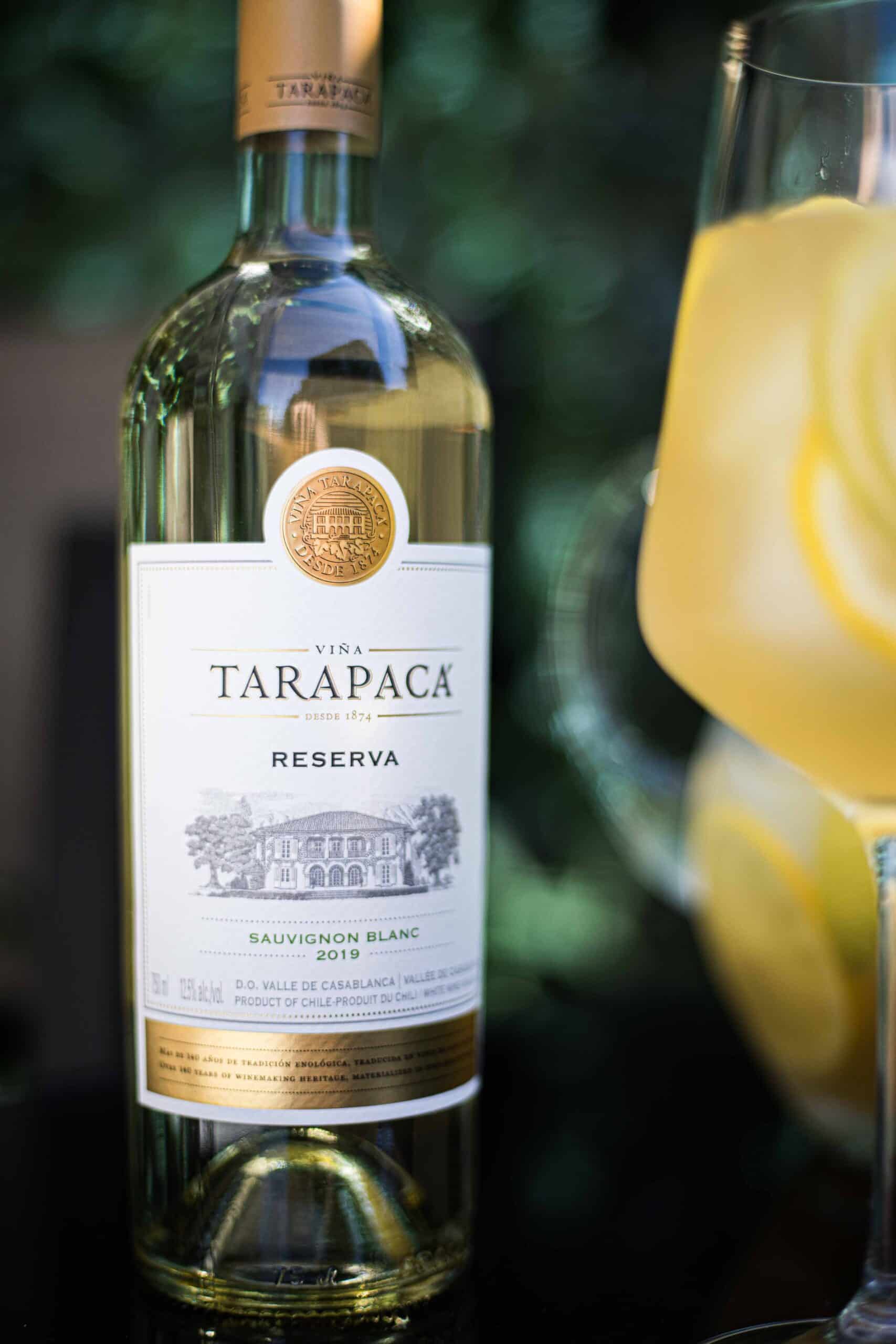 Choosing a Wine
I don't like to mix with wine if it's not going to have an identity in the end product. It has to add some sort of its personality to the cocktail, and in this case Sangria. I very much let the Wine dictate the Sangria that's featured here, and that's because Tarapaca's Reserva Sauvignon Blanc has a ton of Stone Fruit, Citrus while having that vegetal notes that I absolutely LOVE in a Sauv Blanc. If you love the Sauvignon Blanc's coming from New Zealand, you'll definitely want to get your hands on this, especially with its incredible value and price tag. So I'd stick with a Sauv for this Sangria, and believe me, an affordable one will do just the trick. Tarapaca's for instance is only $13.90 CAD!
What I don't recommend is going with a Riesling, Gewurtztraminer, even Pinot Grigio I would stay away from since they tend to be on the delicate, light palate.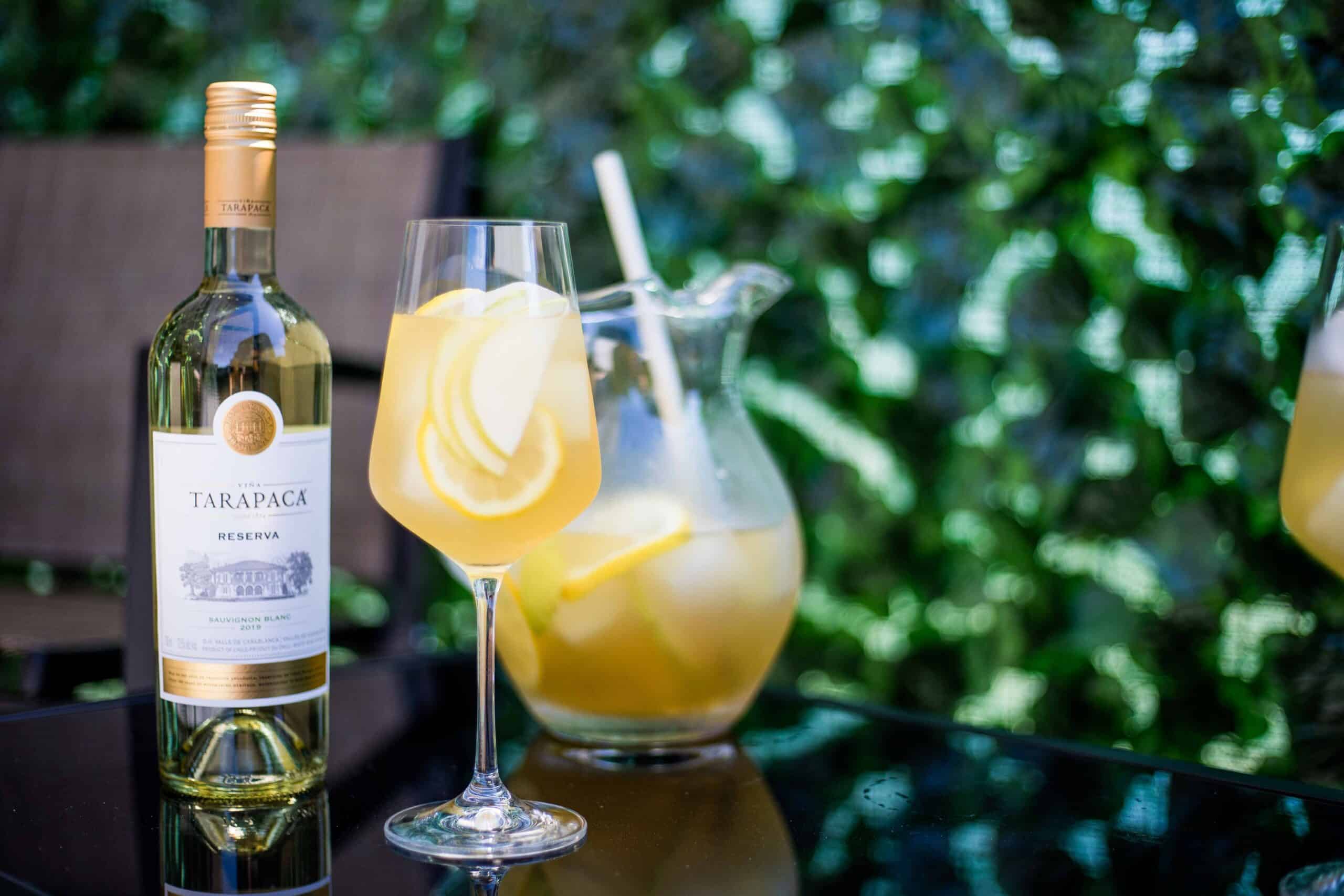 Why Pear?
Other than the obvious that it's readily available during the Fall Season, it actually helps cut a bit of the citrus notes to this wine and Sangria. In addition, the vegetal notes were so crisp in the wine that I thought of a bright Arugula salad, which pairs so well with…pears. Once I had decided these two factors, the rest of the Sangria came together like a breeze.
I tend to use Anjou or Barlett Pears when it comes to cocktails, since the flavours tend to come out quite quickly. Buy them when they're almost over ripe for that extra Pear flavour.
Don't like Pears? Try to use a fruit that isn't too aggressive and still on the sweeter side of things. Now that I think of it, sliced mangos could work or even lychee, but then you don't really have a Fall Sangria anymore. If you choose to go with something more citrus, add more honey syrup to the mix and you may have to put less Lemon Juice.
Brandy
In the summer, when I make Sangrias, I don't typically mix with a Brandy, but for FALL, this is the perfect Spirit to pair. It has all the warming, spiced notes I crave for Fall and I knew a Cognac would do the trick. Don't have Cognac at home? OR trying to use a more affordable item? Go with a whisky then, preferably Bourbon. Or even a silky single malt scotch that has a ton of stone fruit tasting notes would work wonders. For this creation, I used Hennessy VS.
Really? Amaretto?
You'll see a lot more Amaretto this coming season, because AGAIN, it has those spice notes I absolutely love for Fall and Winter. Plus it's such an easy thing to add to your mix, especially if you have Disaronno around the house and you want to use it for more than just a Amaretto Sour. Because I added Disaronno, I didn't have to add more honey to balance out the cocktail.
Now this is a hard one to replace if you don't have Amaretto. So I would simply add more honey syrup to your Sangria (if preferred). But believe me, it's good to have an Amaretto liqueur lying around the house, and it's easily accessible in liquor stores!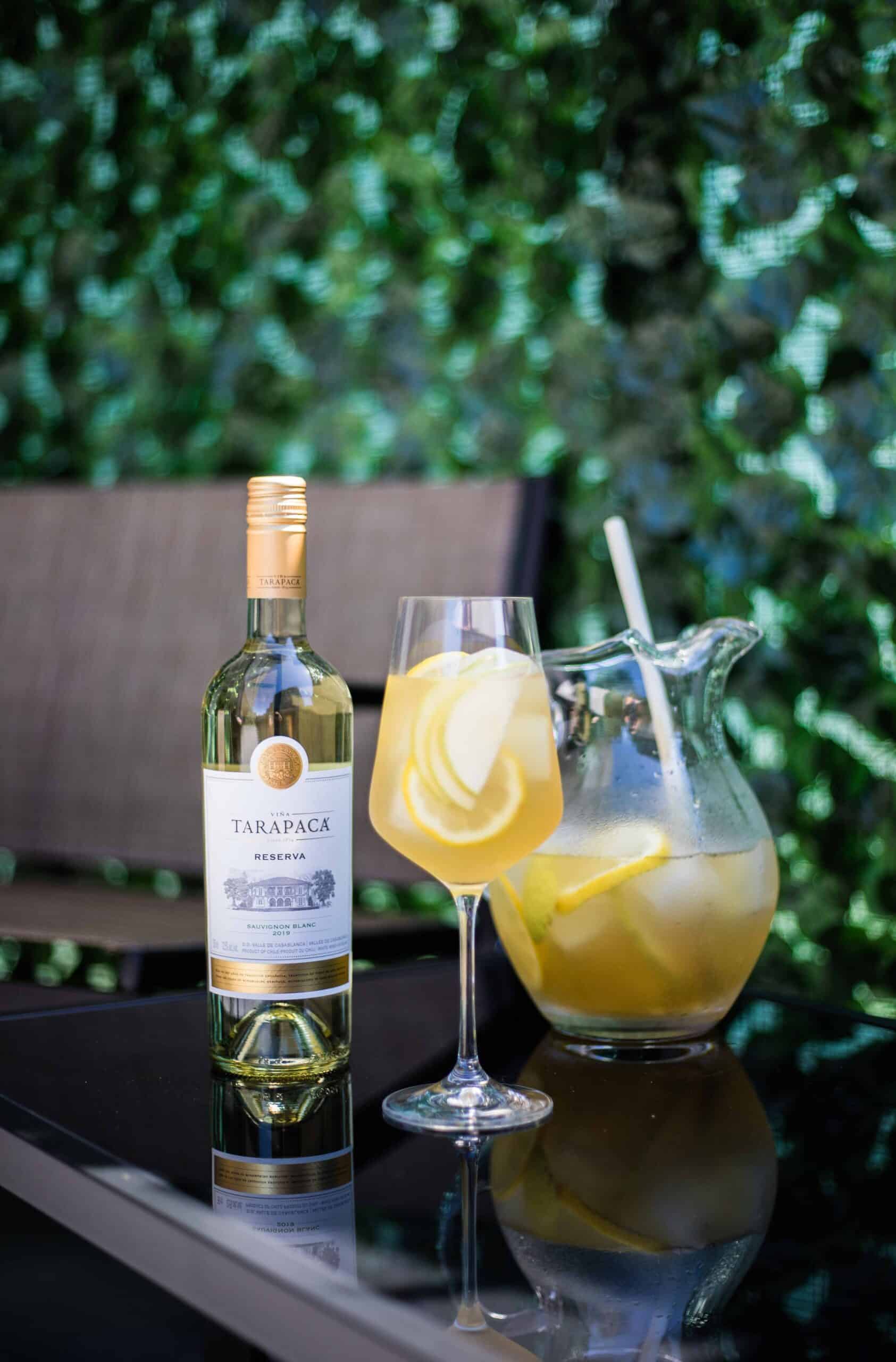 Ginger Beer
I'm going to end off with this, because I'm starting to get real thirsty. But why did I add Ginger Beer? Well, it's a staple for me, especially in the Fall season. The ginger I knew would pair beautifully with the citrus and pear, and it's great at lengthening the Sangria (more Sangria, more love shared). I typically only use my own ginger syrup mix, but these days I have no time to make it. So when I need to trust one brand for Ginger Beer, I only use Grace Foods.
Only have gingerale in the house? I would add only half of the amount required since gingerale tends to be much sweeter. If you want that ginger punch from a ginger beer, add a few thin slices of ginger to your Sangria mix and let it sit and absorb the flavours. You won't regret it!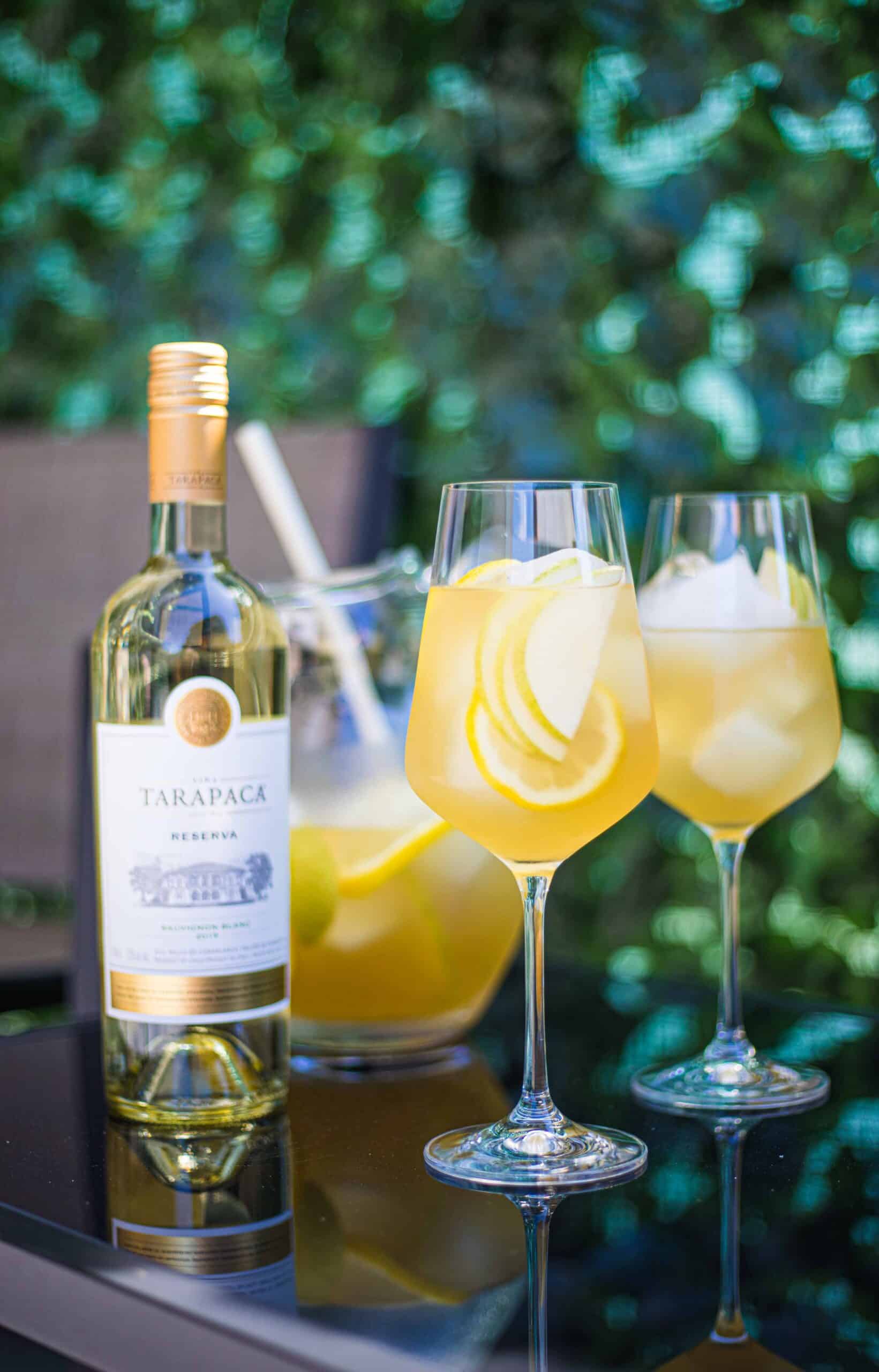 PEARfect Fall Sauv Blanc Sangria
An easy, crisp and Fall Sangria recipe combining Pears, Lemon, Brandy, Amaretto and Tarapaca's Sauvignon Blanc.
– Difficulty: Easy
Ingredients
1

Bottle Tarapaca Sauvignon Blanc

6

oz

Brandy/Cognac

Hennessy VS used here

3

oz

Disaronno

12

oz

Pear Juice

2

oz

Freshly Squeezed Lemon Juice

3

oz

Honey Syrup

1 part Honey, 1 part water

4

oz

Ginger Beer

Grace Ginger Beer used here

Garnish of Pear Slices

Lemon Wheels and Cinnamon
Instructions
Fill a Pitcher with Large Ice cubes (to ensure slow dilution)

Add all your ingredients and stir.

When ready to serve, pour into wine glasses with ice and garnishes of Pear slices, lemon and cinnamon
Recipe Notes
To make the honey syrup, simply stir 1 part honey and 1 part boiled water until it dissolves. You could do this step while making the Sangria, just grab a pitcher and fill it up first with the honey and water and give it a stir before adding the ice and rest of the ingredients.