Part of the Liquid Culture Picnic Feature, I created a Punch that would highlight Rose Gin, Aperol and Mango! This is an easy punch to throw together, while refreshing and tasty for the whole gang! Simply store it in a 1 litre glass bottle stopper in the fridge a few hours prior and you're good to go.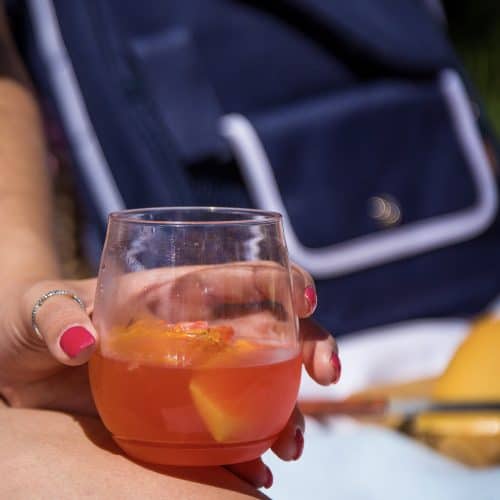 Aperol, Mango and Grapefruit Punch
A delicious punch inspired by the Picnic Educational feature on Liquid Culture. This combines Rose Gin, Aperol, Mango and Grapefruit Punch!
Difficulty: Easy
Ingredients
1/3

cup

Rose-infused Gin

1/3

cup

Aperol

1/2

cup

Mango Juice

2/3

cup

Club Soda

+ 2 oz for Sugar

1/2

cup

Grapefruit Juice

Freshly Squeezed

8

White Sugar Cubes
Instructions
In a pitcher, combine sugar cubes, half soda and allow this to dissolve

Add the rest of the ingredients (except soda), fill the pitcher with 3/4 ice and stir until well chilled

Top with Soda and then strain into glass bottle container
Recipe Notes
Edible Flowers were used in the ice cubes. It's extremely simple to put together. Rip apart the edible flowers and place into ice molds with filtered water.