I'm really trying to experiment more with Pisco these days, and it got me thinking about the Pimms Cup and the structure of that cocktail. It's simple in execution, and that's exactly what I wanted to share. Easy recipes that highlight this spirit as the star! So I muddled up the fresh fruit I had in my fridge, added some fresh citrus, Pisco and Vermouth for this refreshing summer Pisco cocktail. Curious how this Pisco No. 1 Fruit Cup is made? Head down below for details.
Jump to Recipe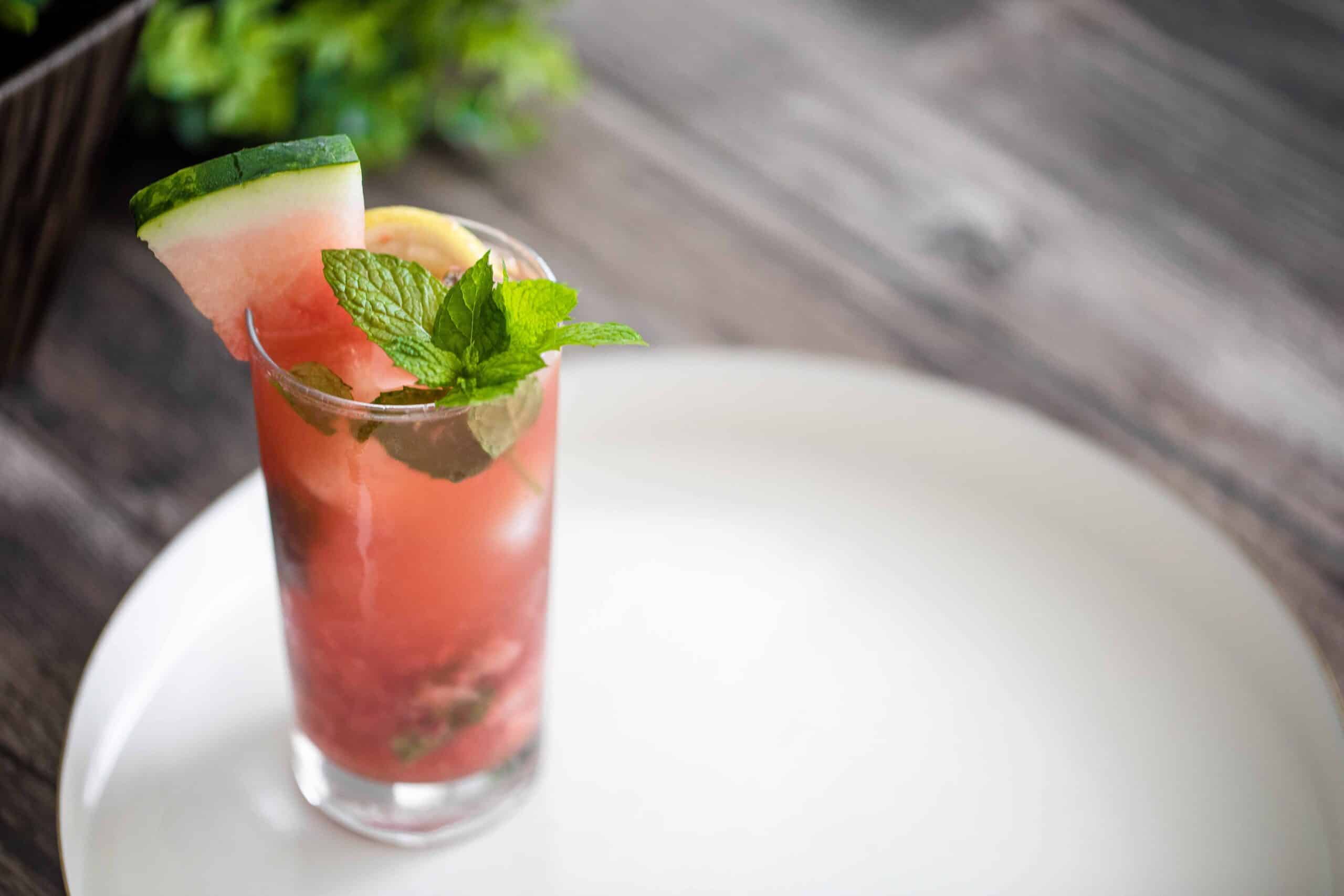 I'm starting to realize just how frustrating it is to want to learn about Pisco in North America. There is VERY limited education. I've searched far and wide across the net on material around Pisco, in particular an easy guide to share the differentiating notes between all the varietals. The world of Pisco is VAST. One small difference starts off with the style of Pisco you're creating. What does that mean? It falls into 3 categories: Puro, Mosto Verde and Acholado. For example, a Quebranta will have a completely different story if it's done as a Mosto Verde, Acholado (which blends) and Puro from fully fermented musts. Oh, and did I mention there are 8 varietals?
This is why I often refer to Pisco to be as vast as the wine world! There are so many varieties, terroir plays a major influence, PLUS I tend to focus my energy on just Peruvian style Pisco. I haven't even dived into the world of Chilean Pisco.
This is something I am definitely passionate about and will be pushing that education wherever I can. But what's the best way to get people interested in Pisco? Delicious Pisco cocktails!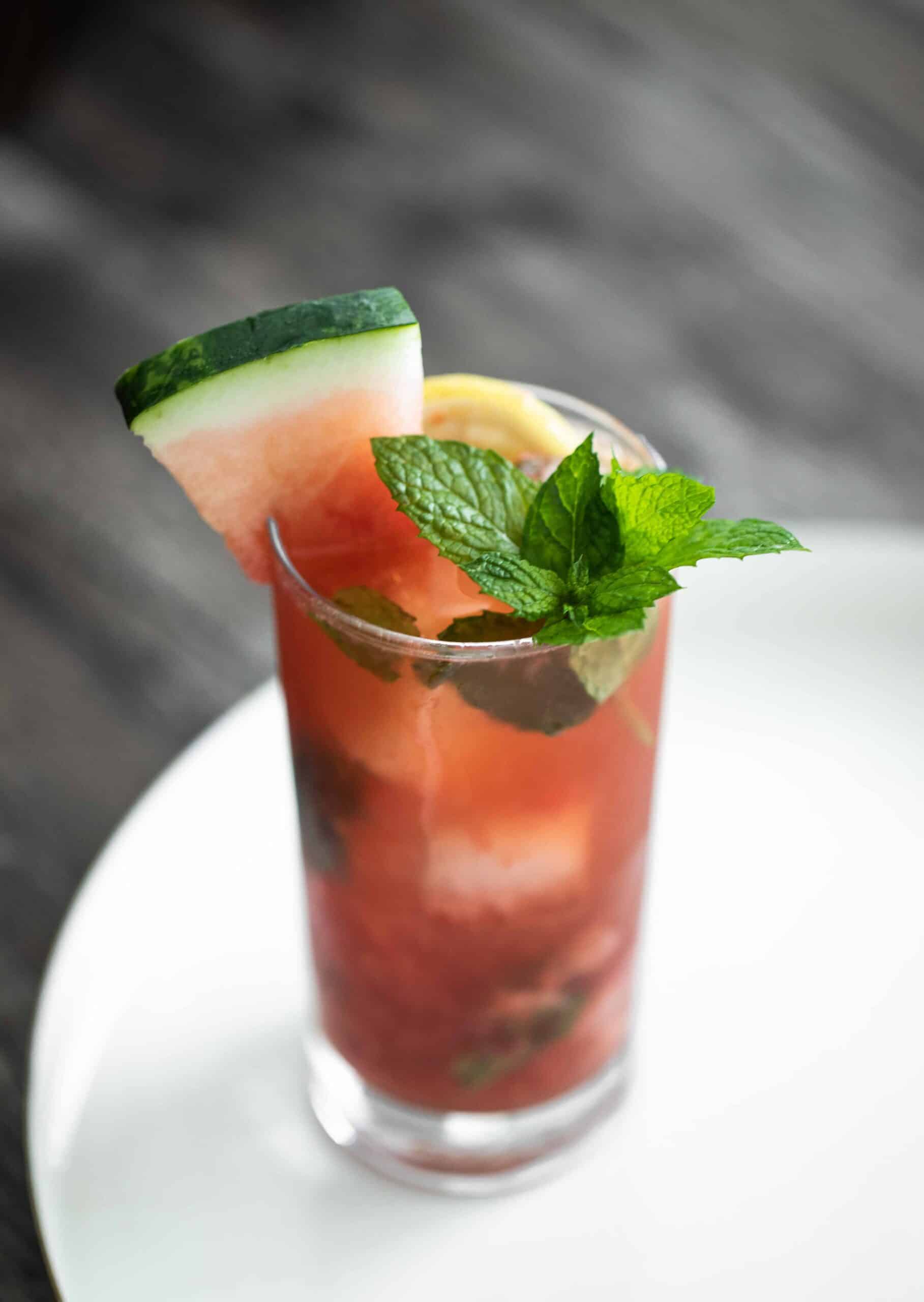 Why Vermouth and building your Pisco Cocktail
For this Pisco cocktail, it asks for vermouth, which acted as the "sugar component" to this cocktail. It's all about balance when it comes to structuring a cocktail, and I knew a bit of Sweet Vermouth would go a long way. In many cases, I could have made a syrup, or gone with a liqueur. I'm saying this, because I want you to experiment and see what you prefer!
I went with a Sweet Vermouth for this Pisco Cocktail, because I find Vermouth is a great product to use when you want to lengthen your cocktail. I needed to add some sort of sweet component to the cocktail. In addition, I didn't want it to be so sweet (think St Germain) that more than half an ounce would overwhelm the balance. Here comes Vermouth to the rescue.
You could experiment with other styles of Aromatized Wines and Aperitivos. I highly debated Cocchi Rosa here, as well as going on the lighter side with a Dry or Blanco Vermouth, or even Lillet! I have more experimenting to do, but in the end, I truly did love this combination. Plus, it's accessible. Ready to start building this cocktail?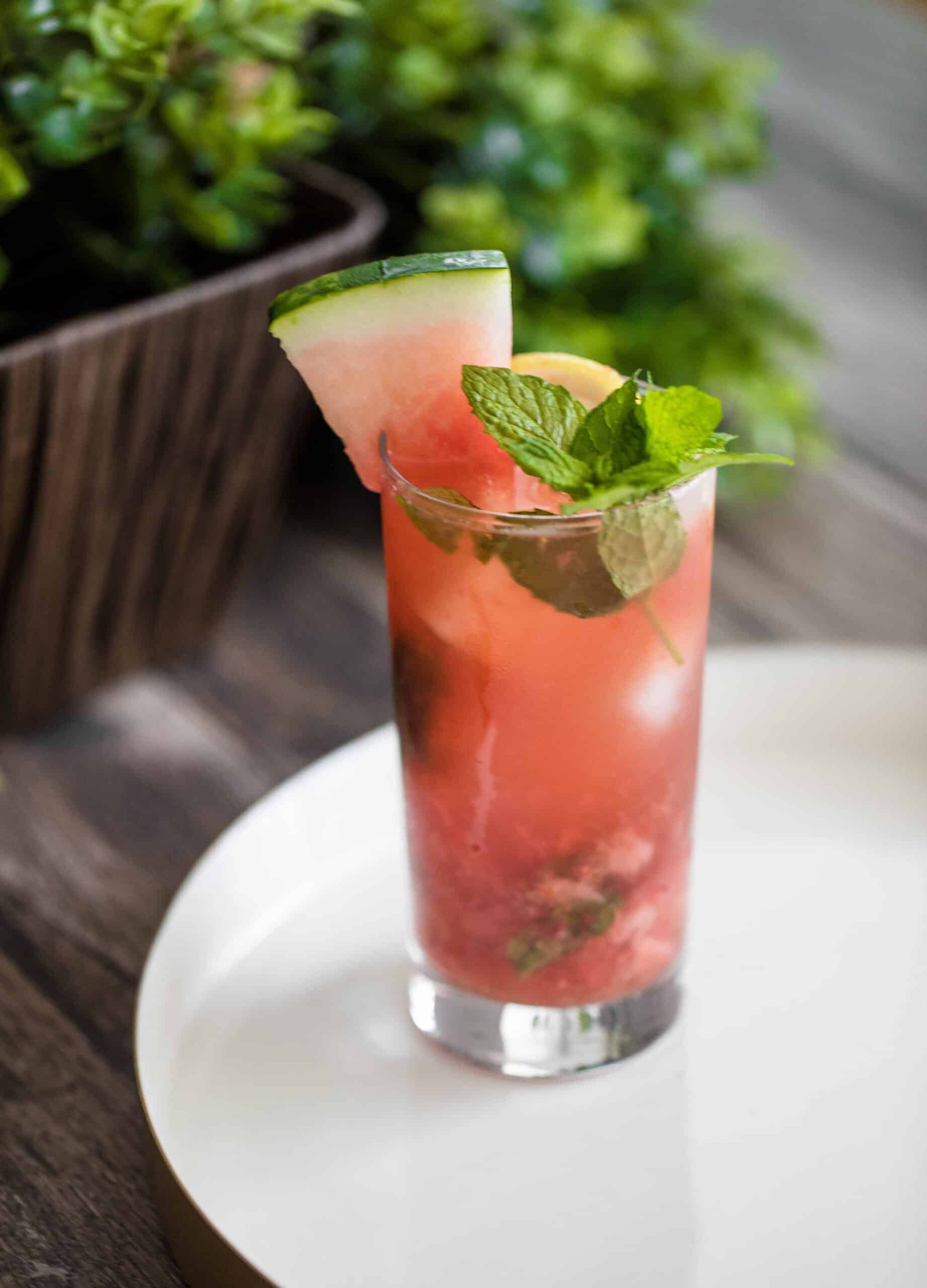 Pisco No. 1 Fruit Cup
Pisco is the star of this refreshing summer spin off of a Pimms Cup. Made with seasonal fruit, mint and sweet vermouth!
– Difficulty: Easy
Ingredients
1.5

oz

Pisco

Quebranta

1

oz

Sweet Vermouth

0.5

oz

Lemon Juice

1

small barspoon

Honey

2

Strawberries

destemmed.

2

cubes

Watermelon

2

springs

Mint
Instructions
In a collins glass, add your watermelon, honey, strawberry and 1 sprig of mint. Muddle to a pulp.

Fill your glass with ice and add your Pisco, Vermouth and Lemon Juice. Give this a stir.
Recipe Notes
I used fruits I had around the house, but I would be flexible with a lot of different combination. Make it a strictly berry mix, or bring out the fresh pineapple for this imbibe. I would refer to the Flavor Bible as a guide to make sure you are pairing the right flavours together and that they work!
Want to find more Pisco Cocktails? Make sure to check out this link here for inspiration!