Here's the thing about Mezcal, they are NOT ALL SMOKY. That was the real driving point we wanted to make with today's segment with CTV's The Social. Mezcals can range from Herb to Spicy, Tart to Smoky and even Savoury to Bittersweet and without a DOUBT, Mezcal Koch is giving me so much versatility. It's light, herbaceous with tons of vegetal notes that I love. So I decided to let this Mezcal be the star of the show with this amazing Julep recipe. Now I can't stress enough, this cocktail will not be the same unless you use Crushed Ice, so make sure this is a priority and see how to make this Julep at home!
San Baltazar represents the town in which this Mezcal comes from, and as I mentioned on my segment, terroir is so important to Agave production. If you'd like to catch me on video making this cocktail, make sure to head over to this link! Otherwise, enjoy my ultimate summer imbibe with a Julep cocktail that's bright and fresh just like the Mezcal. Now before we dive into the recipes, let me share a few notes.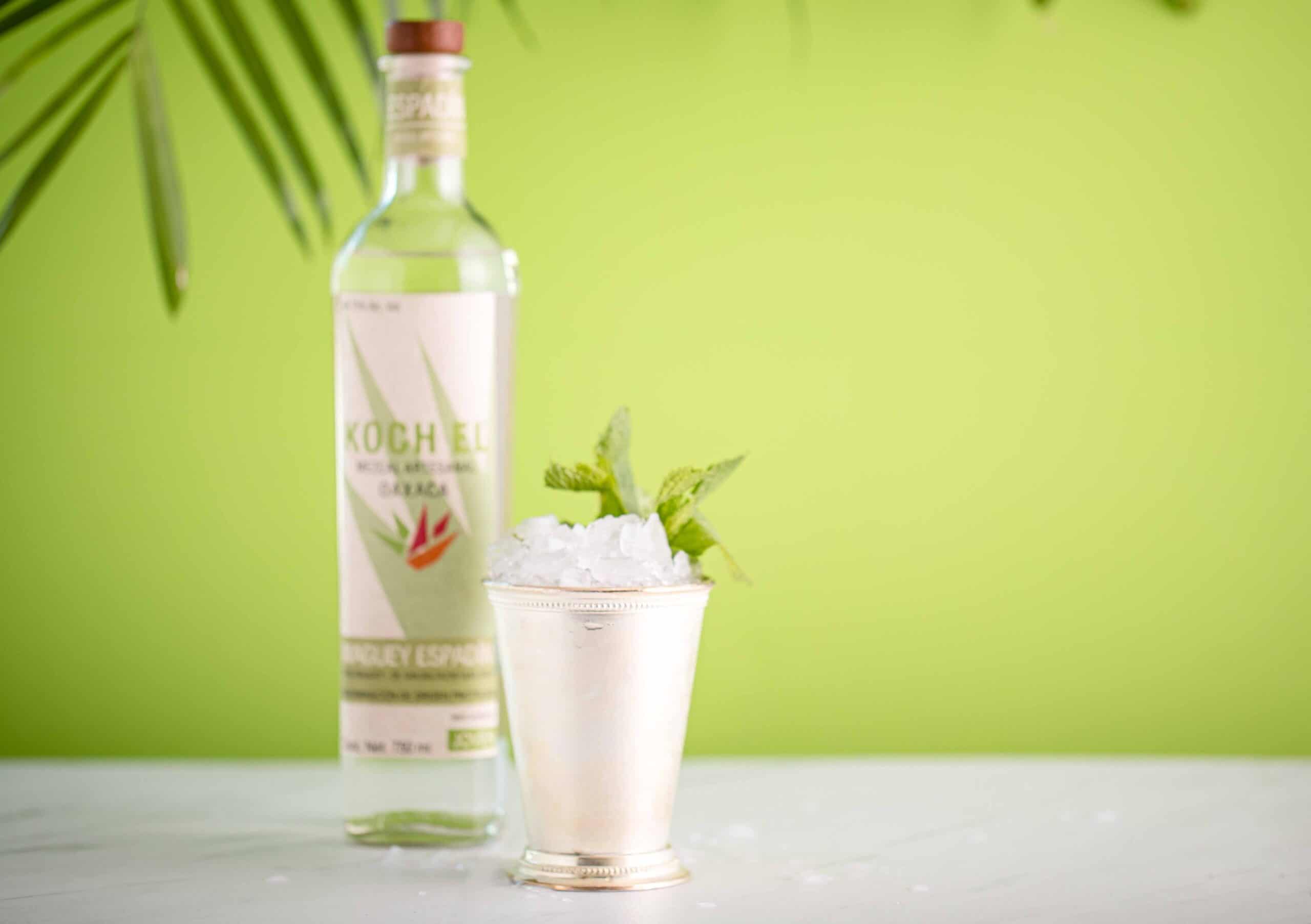 Choosing your Mezcal
First and foremost, pick up this brand. I'm serious. It's nothing like you've tasted before, especially if you're used to that classic expression of Mezcal. For my people of Ontario, this is something that you can pick up through Sovereign Wine & Spirits, because unfortunately it's not available at the LCBO just yet! Here's the thing Ontario. The more you ask for this, the more likely you will see it on our shelves. So CALL the ordering department and say "HEY, I heard about this incredible Mezcal and can't seem to find it, what's up with that LCBO?". Okay, be nice. The LCBO juggles a lot, but the more we enquire, the more likely we will see it on our shelves and it's all up to you. Or maybe just hit me up and I'll split a case with a few people. All up to you!
Cocchi Americano
So I always like to provide options for my community, in case you don't have a product on your bar, or it's not available in store. If you know me well, you know my love for Cocchi, so it's hard to say that you can replace this product. BUT if you absolutely must, than I would go with a Lillet Blanc with maybe a dash of Angostura Bitters, or a Spanish style Dry Vermouth would go a long way.
Simple Syrup
There's a reason why they call it simple syrup, because it's just a combination of water and sugar. That's it! So I'll just get the teapot going, stir equal portion of granulated sugar to boiled water, and VOILA you are done! When you notice a ratio beside the term simple syrup, it's just staying the ratio of water to sugar. So when I say 1:1, I'm letting you know that you need just 1 part sugar with equal part boiled water. Like I said, it's a pretty simple concept.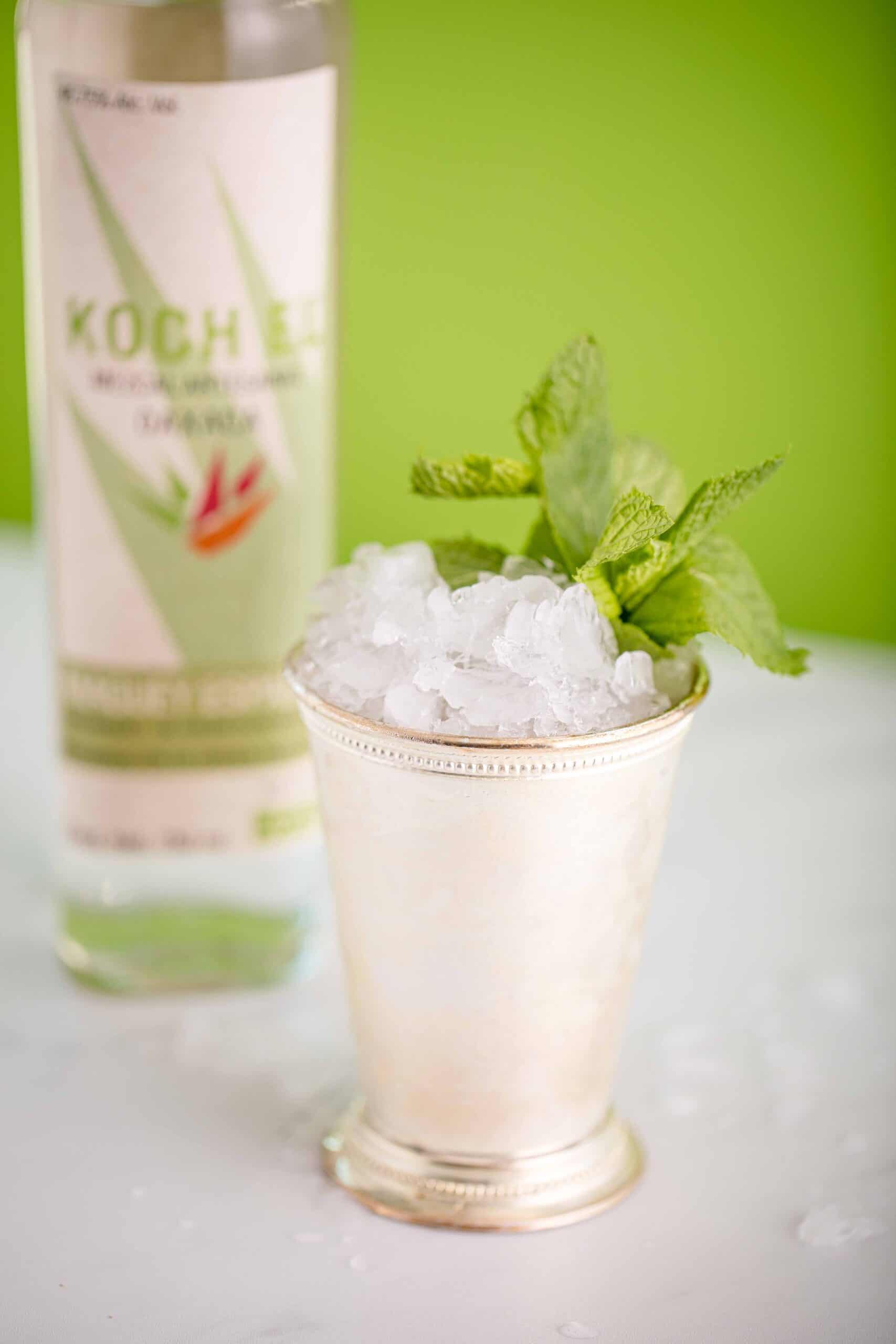 San Baltazar Julep
An outstanding Mezcal Julep lengthened with a bit of Cocchi American, Citrus and sugar!
– Difficulty: Intermediate
Ingredients
1.25

oz

Mezcal Koch

3/4

oz

Cocchi Americano

1/2

oz

Simple Syrup

1:1

1/3

oz

Freshly Squeezed Lemon Juice

3

Sprigs

Mint

1 for garnish
Instructions
Grab your Julep tin and add 2 sprigs of mint. Muddle gently.

Add the rest of the ingredients. Fill your julep tin 3/4 of the way with crushed ice and churn/stir until combined.

Top off your Julep tin with more crushed ice and garnish with remaining mint sprig.