Today's #DrinkYourGram cocktail is one that I'm really excited about. For one, I found an excuse to bring out the Porthole Infuser, which really couldn't have landed at a better time. With everyone in Self Isolation because of COVID-19, we're all doing our part to stay motivated and sane. With that, the serge of virtual chat rooms has kept us all busy, and typically with a drink in hand. But if you don't want to keep re-shaking up a cocktail throughout the call, this recipe is PERFECT! That's because the Porthole infuser holds up to 4 drinks, PLUS, the more time it's left to infuse, the more flavours you'll extract. See why this Strawberry, Thyme and Asparagus Gin Spring cocktail needs to be making an appearance at your next virtual chat.
I'm not going to dive too deep into how to use the Porthole Infuser, but there are a few things to note when serving.
Make sure you give it time to infuse in the fridge – I like to give at least twenty minutes. Gives it time to chill and infuse for the perfect pour.
Only pour a little bit at a time – I never fill up the entire glass while I'm sipping on the cocktail. Instead I pour 1/2 way or 3/4, FINISH the entire thing, before topping up the cocktail once more. I like to see how time has changed the cocktail with each sip.
Don't have a Porthole Infuser? – That's okay. The same concept can be said about a French Press, which I've used MANY times on this platform. Don't feel you have to get expensive tools, especially during this unprecedented time. With that said, this thing is so damn cool, and simply add it to your Amazon Wish List.
---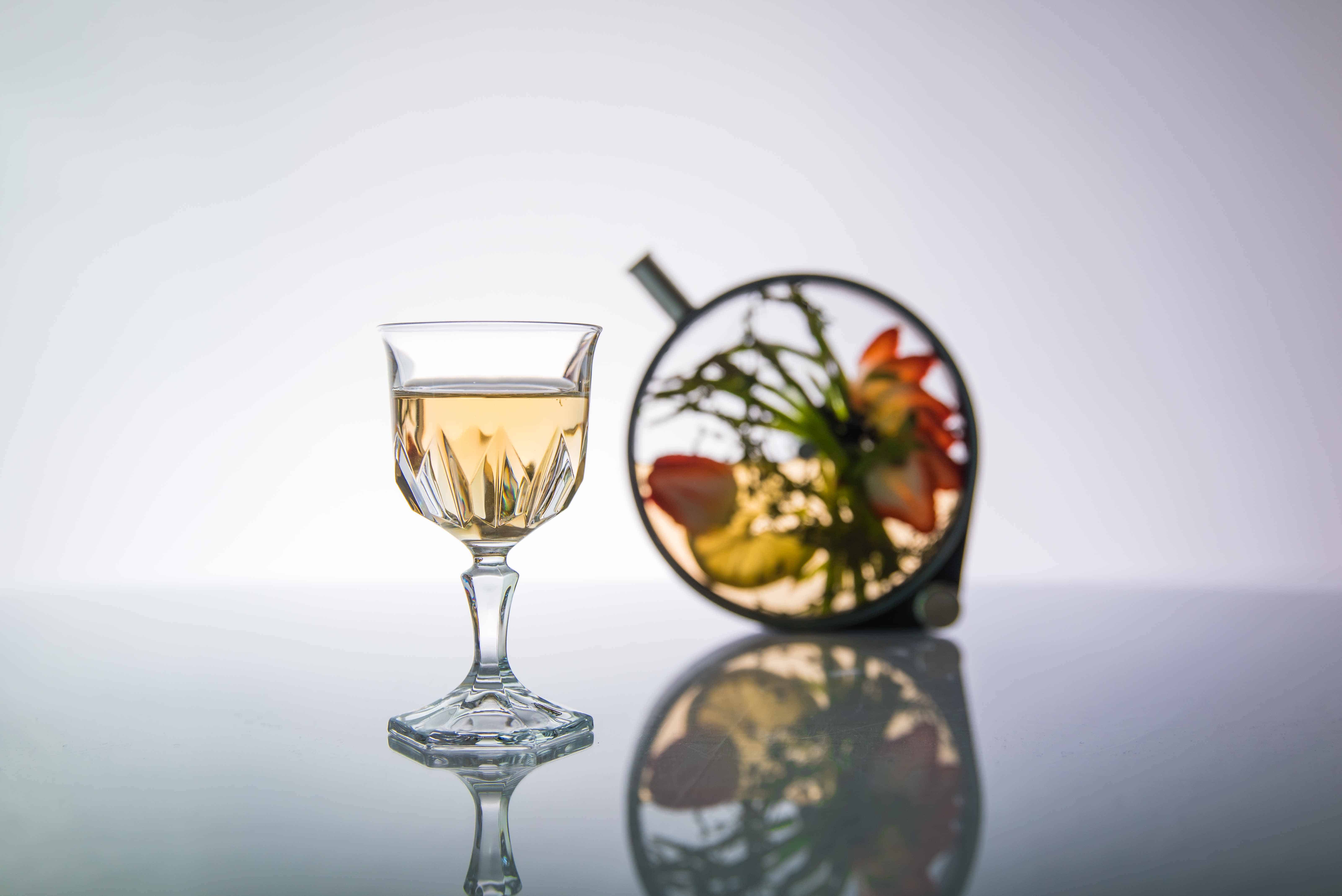 ---
I want to thank everyone who voted on the IG page, and giving me a list of some of their favourite Spring Flavours. It's the reason why Asparagus was top of the list when infusing this cocktail, plus I knew it had merit having infused Snap Peas with Cachaca last year!
With that said, you voted to see Gin as the base spirit, 51% wanted it Spirit Forward (with that tight race, I tried to balance both), and gave me a ton of flavours to play with. To vote, make sure to head over to the Liquid Culture's Instagram Page on Tuesdays in the IG stories for a chance to make an impact! Without further ado, the cocktail:
---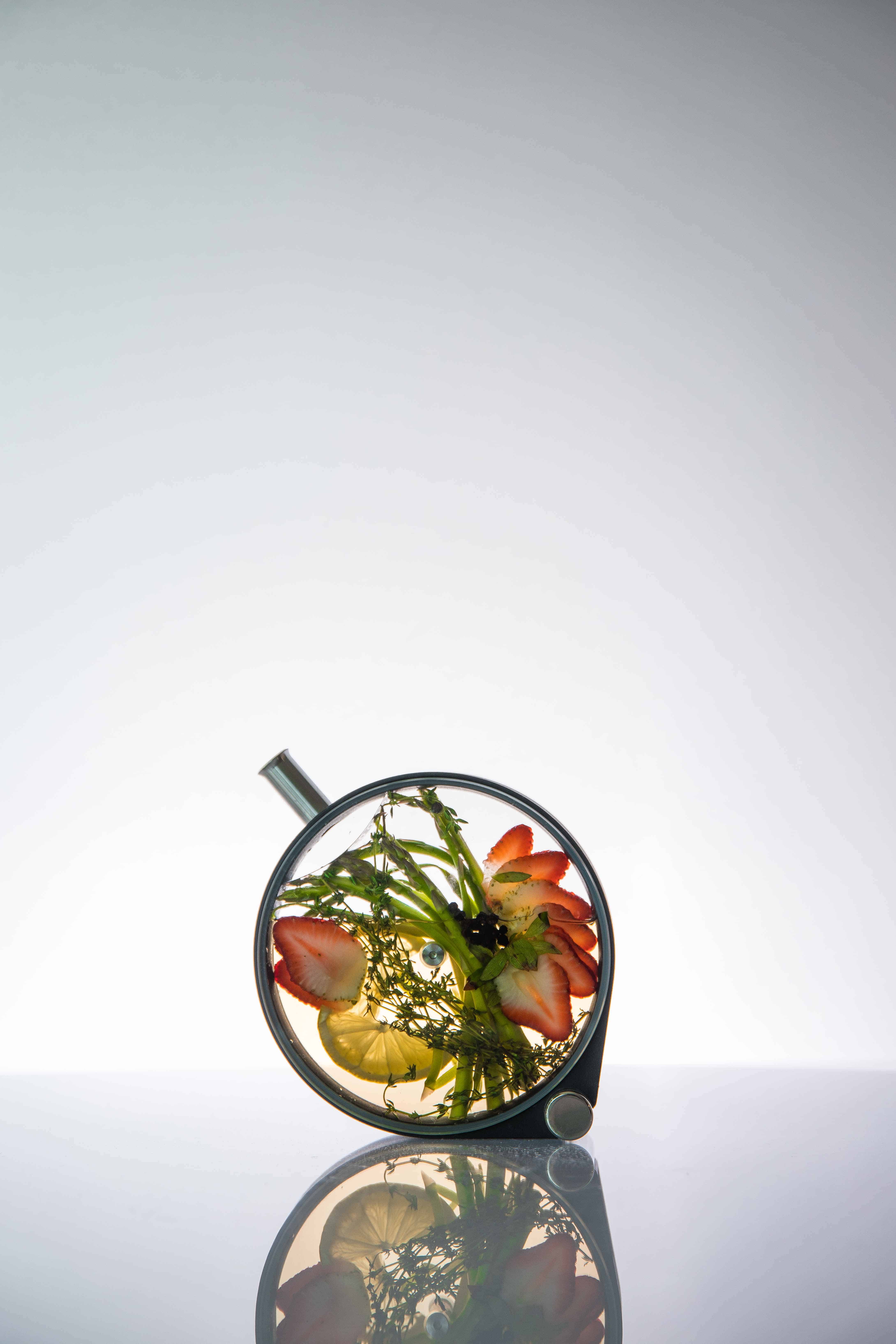 ---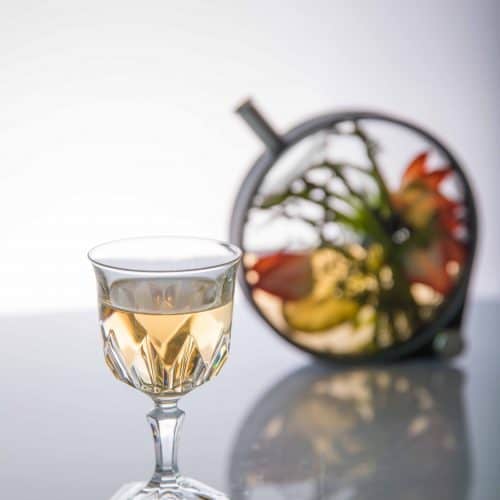 Sip your Greens
A Spring infused cocktail using the Porthole Infuser, Strawberry, Asparagus, Thyme and Gin!
– Difficulty: Intermediate
Ingredients
Cocktail Ingredients
3

oz

Gin Mare

2

oz

Dolin's Dry Vermouth

1/2

oz

Akvavit

1/2

oz

Verjus

1.5

oz

White Cranberry

1

oz

Simple Syrup

1

oz

Water

6

dashes

Potion House Aromatic Bitters
"Dry Ingredients" for Porthole Infuser
2

Strawberries

Thinly sliced

1

Lemon Wheel

5

Asparagus

Thinly sliced

1

tsp

Black Pepper

8

sprigs

Thyme
Instructions
Fill your Porthole Infuser with the "Dry Ingredients". Lock it up.

In a spouted container, add all your cocktail ingredients (does not need ice) and stir. Pour through the Porthole spout and put it into the fridge to infuse for 20 minutes.

Take out of the fridge and pour into a Nick and Nora glass or small coupe. Enjoy!
Recipe Notes
The picture may not look like it, but I had to add more Asparagus after the photo was taken. It just never got enough of that flavour that I wanted, so please refer to the number stated in the recipe above!
Gin Mare was the obvious choice here – This bright Mediterranean herbed Gin is the perfect choice for spring. Try not to use something aggressive with Juniper. Keep the notes delicate when choosing a Gin incase you don't have this brand at home.