For the most part, I let ingredients be the source of inspiration when it comes to creating my next cocktail. But when it came to the LC Halloween Series, I wanted nothing more than something delicious and sparkling in this beautiful glass! So I decided to do a variation of the classic French 75, but with a holiday twist. It's simple, refreshing and VERY easy to create for your Halloween get-together.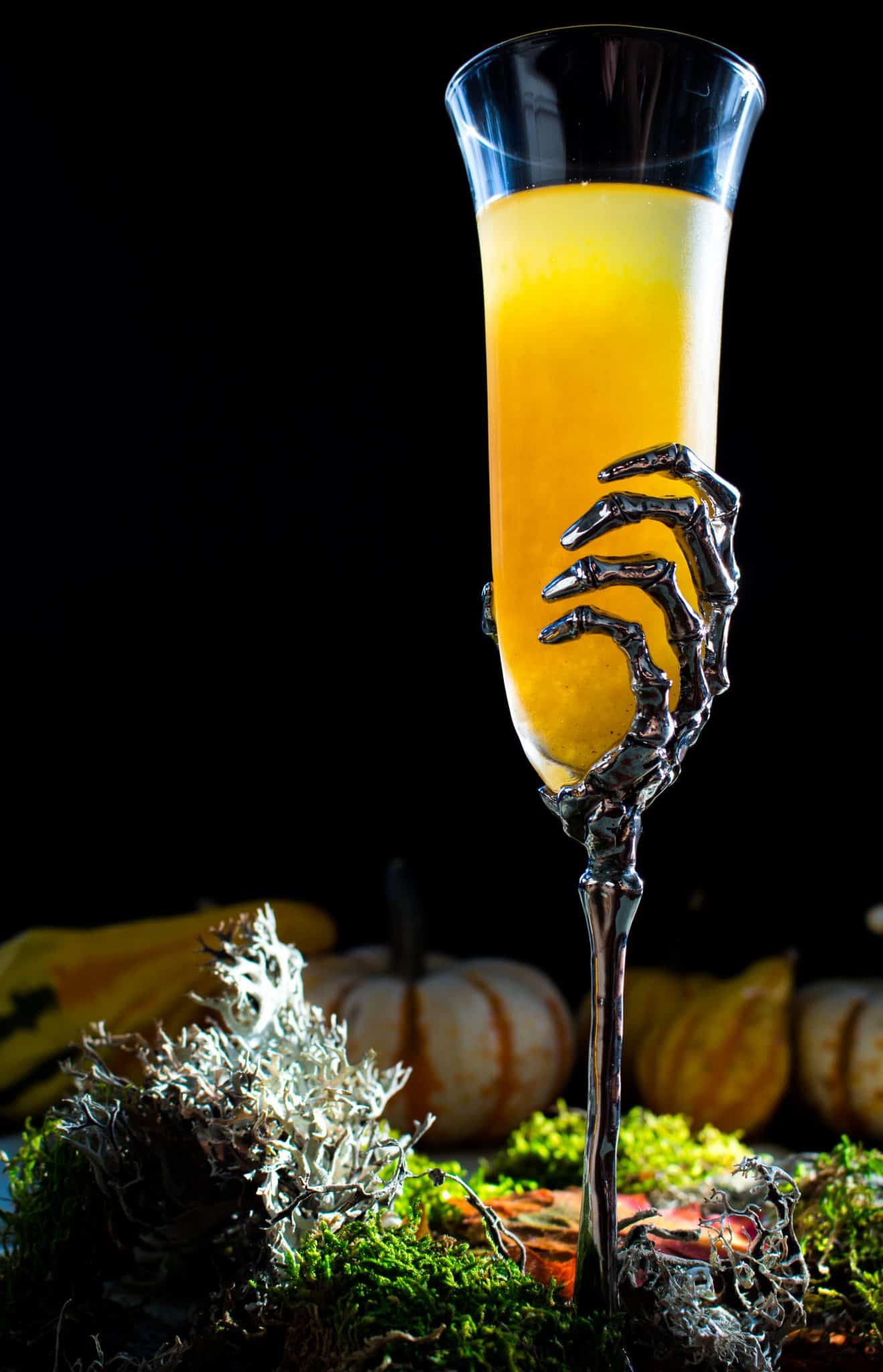 Spiced 75
A delicious, holiday twist to a bubbly classic
Difficulty: Intermediate
Ingredients
3/4

oz

Gin

3/4

oz

Cinnamon Simple Syrup

3/4

oz

Pumpkin Puree

3

dashes

El Guapo 'Holiday Pie' Bitters

4

oz

Sparkling Wine
Instructions
Place gin, simple syrup, puree and bitters in a shaker. Shake and strain into empty flute glass

Top with sparkling/champagne wine
Recipe Notes
It's important to make sure you vigorously shake the cocktail prior, to make sure the puree is well mixed and incorporated. This will allow easier distribution when topping the sparkling wine or champagne. 
To find the recipe for the Pumpkin Puree, follow the link!
I do hate when bartenders are specific with bitters and their brands (Helloooo, we can't have every bitter flavour out there). That's why when I purchase bitters, I keep the flavours simple, and I try to add very different flavour profiles into the collection. With that said, the Holiday Pie by the El Guapo company, is a useful addition to many Fall or Winter inspired cocktails. That's why I didn't hesitate to purchase this bitter since I knew I could use it in more than one cocktail. I do love what El Guapo carries in their line, but don't be shy to test out other bitter companies in your local barware shop!