The saga with #IceCreamSundazeee continues, and I'm throwing down another classic combination of flavours in the best Adult Sundae you could ask for. Whipped up with Vanilla Rum Ice Cream, Rich Licor 43 Chocolate Sauce, Rum Lemon Whipped Cream, Caramelized Rum Bananas, and a Luxardo cherry to top. Can you tell that there's Rum in this?
First off, I have to apologize for the delay in this post. It should have been done on Sunday, but real life demanded my attention. I didn't want to skip out on this outstanding recipe though, so I'm hoping that all is forgiven and you can enjoy a very tasty Tuesday treat.
It's all in the Rum
I wanted to go classic once more with this weeks #IceCreamSundazeee recipe, and what better way than throwing together the Ultimate Adult Sundae. There were a ton of obvious choices when it came to spirits to use, but when I think Vanilla, I can't help but think of some delicious rums. Now I'm not talking about the Spiced stuff. Unfortunately, a lot of the spiced rums in the market are heavily dosed in sugar. So I typically try to avoid mixing with these rums. Instead, I brought out some Havana Club 7 year to the mix with a dash of Giffard's Vanille de Madagascar.
The reason I love the Havana 7 is because it's such a versatile, QUALITY product. You're getting natural infusions of vanilla, spice, molasses and wood notes that I know would compliment the cream. It offers a ton of layers when it comes to flavour, without that artificial cloying sweetness. For the masses, this is a VERY approachable rum that I'm happy to use in a Rum Manhattan, or shaken up in a daiquiri.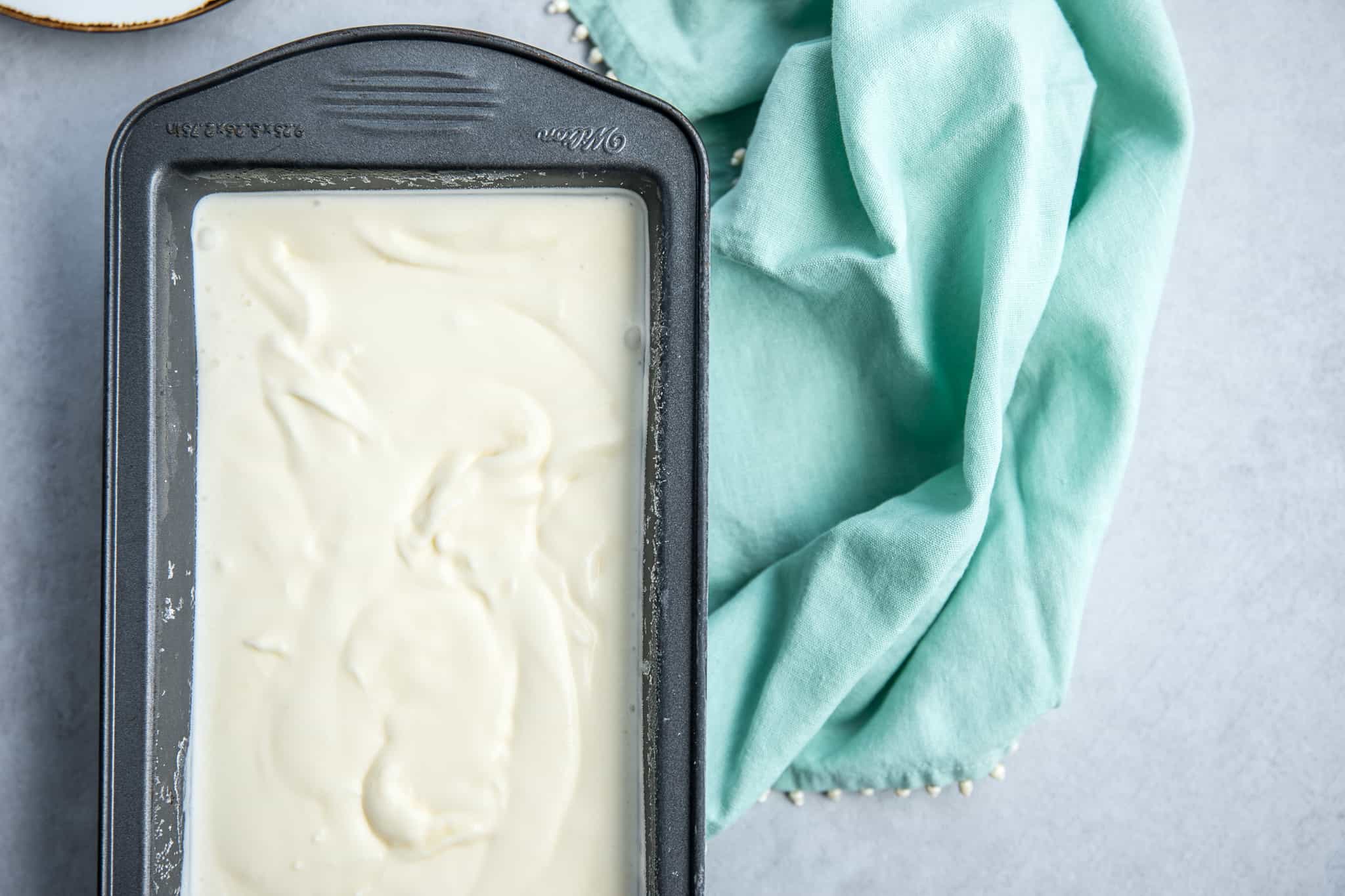 Pass me the Chocolate!
I pretty much kept the consistency of Havana Club 7 with all the products. Each called for varying amounts which you'll obviously see in my instructions below. The only switch to all of this, is the Licor 43 in the Chocolate Sauce. When it comes to liqueurs, this stuff is INCREDIBLE. You don't need much for it to go a long way, much like St. Germain Elderflower Liqueur. It's one of my favourite vanilla bomb liqueurs on my bar cart, and officially one of my essentials. I use this to combat the dark bitter chocolate used in this chocolate sauce in this recipe. Now I didn't go all dark chocolate for the sauce, instead I balanced it out with half milk chocolate. I like a bit of both to balance out the flavours, but really, this can be completely adjusted to your preference. If you go with a lot of milk chocolate, than I would adjust the amount of Licor 43 used, and taste along the way until it reaches your optimal consistency and taste.
Chocolate Licor 43 Sauce
The perfect chocolate sauce for the perfect Sundae.
– Difficulty: Intermediate
Ingredients
3/4

cup

Milk Chocolate Rounds

3/4

cup

Dark Chocolate Rounds

1/3

cup

Half & Half Cream

1/2

cup

Licor 43

1

pinch

Salt
Instructions
Set up a double boiler system by having a small saucepan with a couple inches of water, with a metal bowl placed on top.

On the stove, bring the water to a boil, and place your chocolate inside.

Once it starts to melt, give it a stir until combined and start to whisk the other ingredients. Make sure to slowly pour so you don't burn yourself.

Whisk until the desired temperature and consistency.
Recipe Notes
By rounds I mean look for the chocolate great for melting. It's usually always available at markets, specialty baking stores or even bulk barn!
Whipped Lemon Cream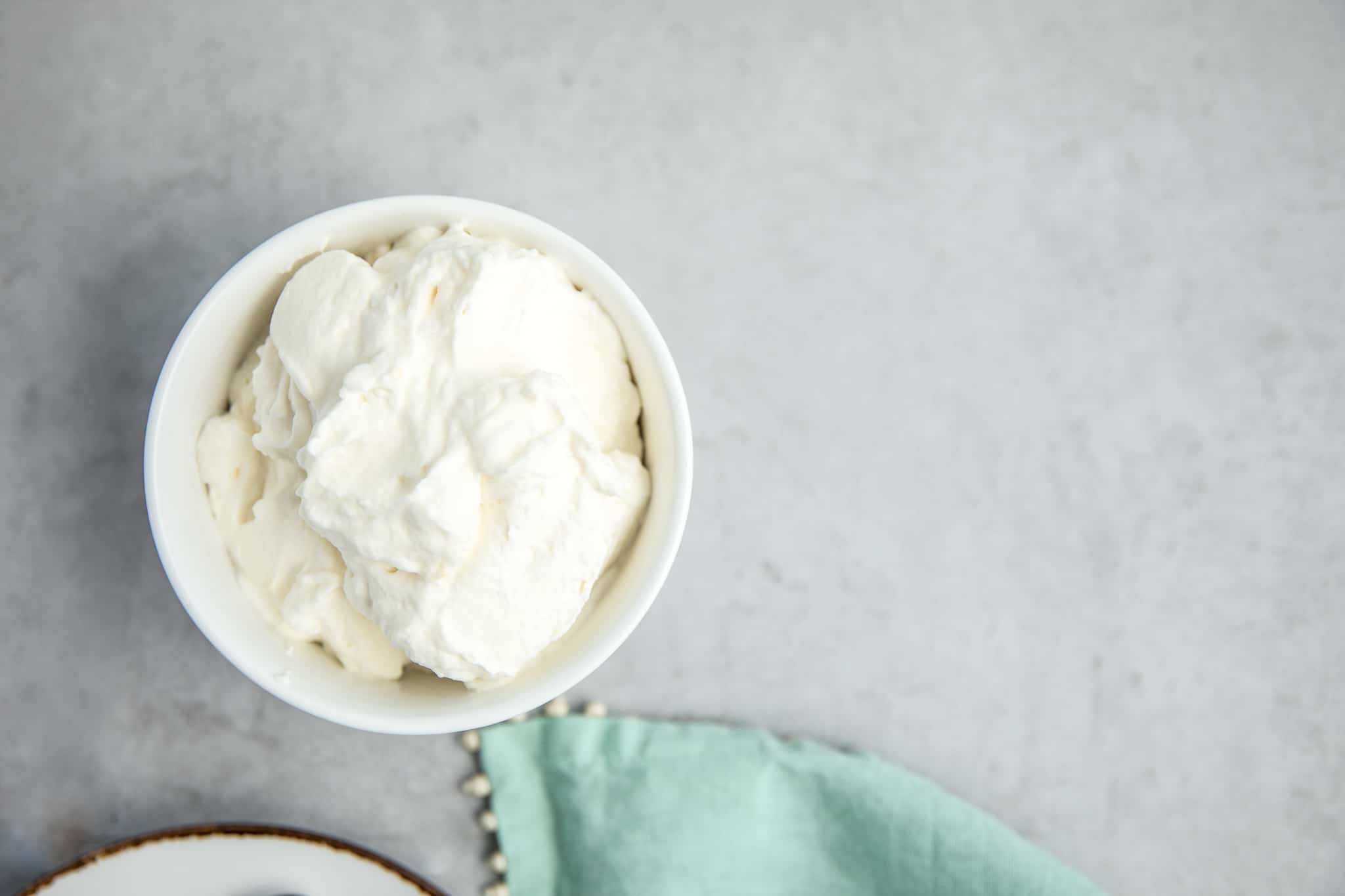 I didn't want to layer in TOO many flavours here. There's already a ton going on, but I loved the idea of having a bit of lemon zest to cut the richness of this Sundae. If you have a major sweet tooth and want to go classic, it's easy to omit the lemon and simply add a drop of vanilla extract to the mix (or Rum…just saying).
I didn't want to bother typing up an official recipe because it's very simple. Freeze your metal bowl and metal whisk for 10 minutes before whipping, and add 1 cup heavy cream, 2 tbsp Granulated Sugar, 1.5 tbsp Havana Club 7 Yr Rum, and zest HALF of one lemon. Whip it all until stiff!
Caramelized Bananas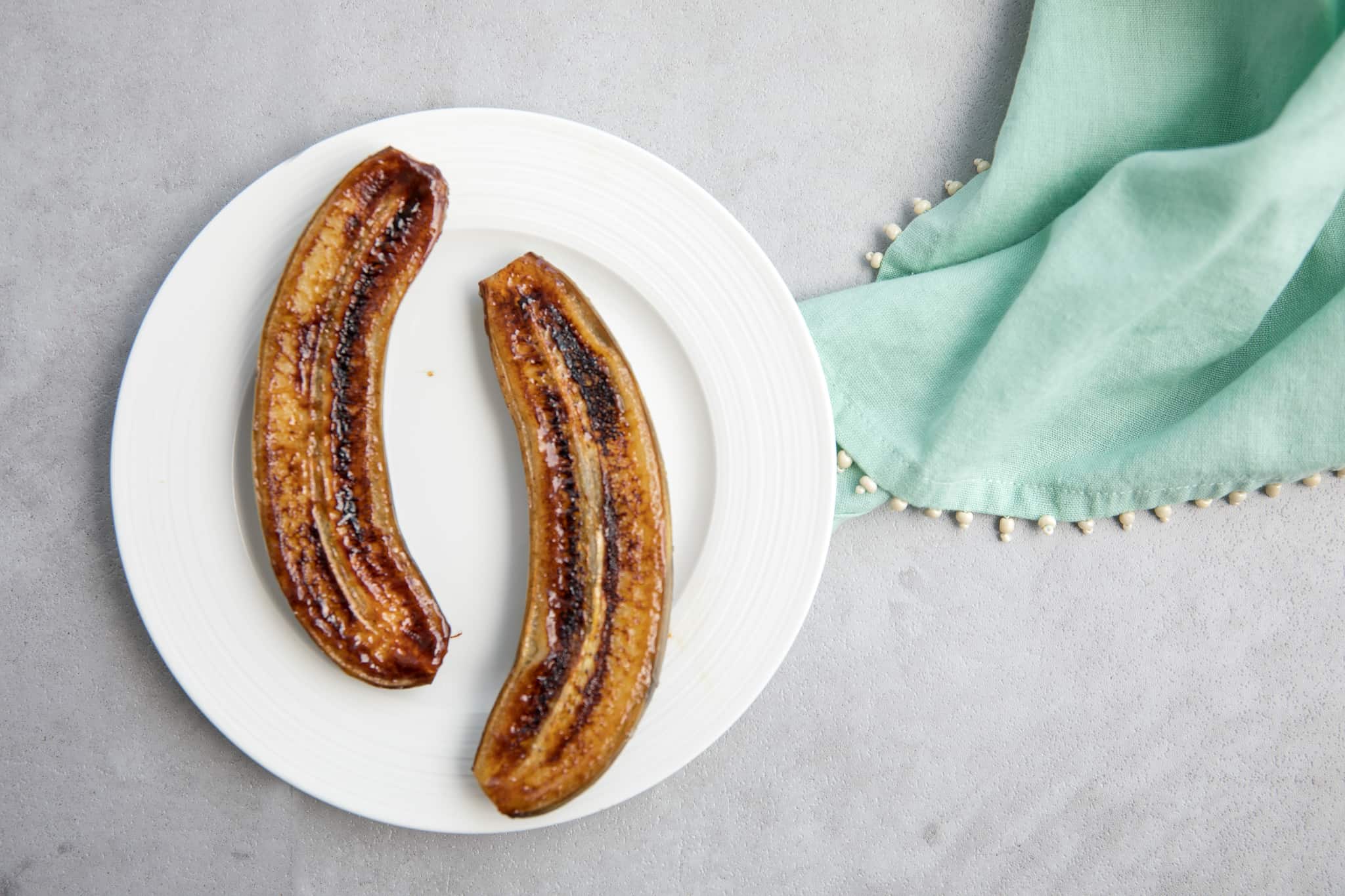 Obviously I had to step up the game with some caramelized Bananas, and that's because I've grown up being obsessed with it. It all started when I saw my uncle BBQ a banana with the skin on. Once it was cooked, he would open it up, drizzle a little bit of sugar and cinnamon. I can't tell you how simple, YET MAGICAL this combination is. I used that same idea in what I've created today, so check out the recipe below!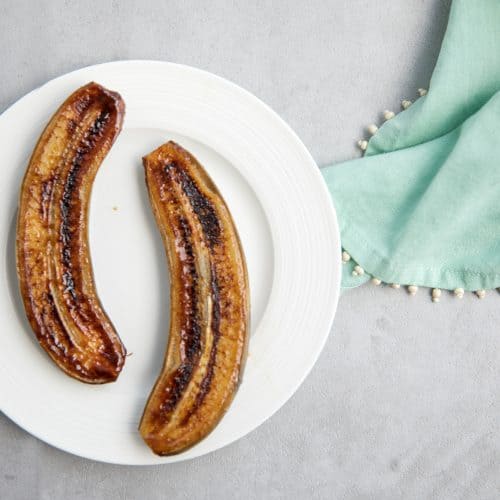 Caramelized Rum Cinnamon Bananas
The perfect addition to the perfect Adult Sundae
– Difficulty: Easy
Ingredients
2

Bananas

Sliced horizontally (skin on)

1/2

tbsp

Granulated Sugar

1/2

tbsp

Havana Club 7 yr Rum

1/2

tbsp

Salted Butter

1

tsp

Cinnamon
Instructions
Grab a non-stick skillet and increase the temperature to med-high heat.

Place butter, sugar, cinnamon and rum into skillet and mix until well combined

Add Bananas face down (skins up) into the butter rum sauce, and drop temperature down to medium. Let it sit for 4 minutes to caramelize.

Remove from heat and serve.
Recipe Notes
When creating the Sundae, I would actually recommend putting the bananas in the freezer right after caramelizing. Leave it for about 10 minutes so it's easier to manipulate in your Sundae glass. Plus it won't melt the ice cream too quickly in your sundae if it's slightly chilled.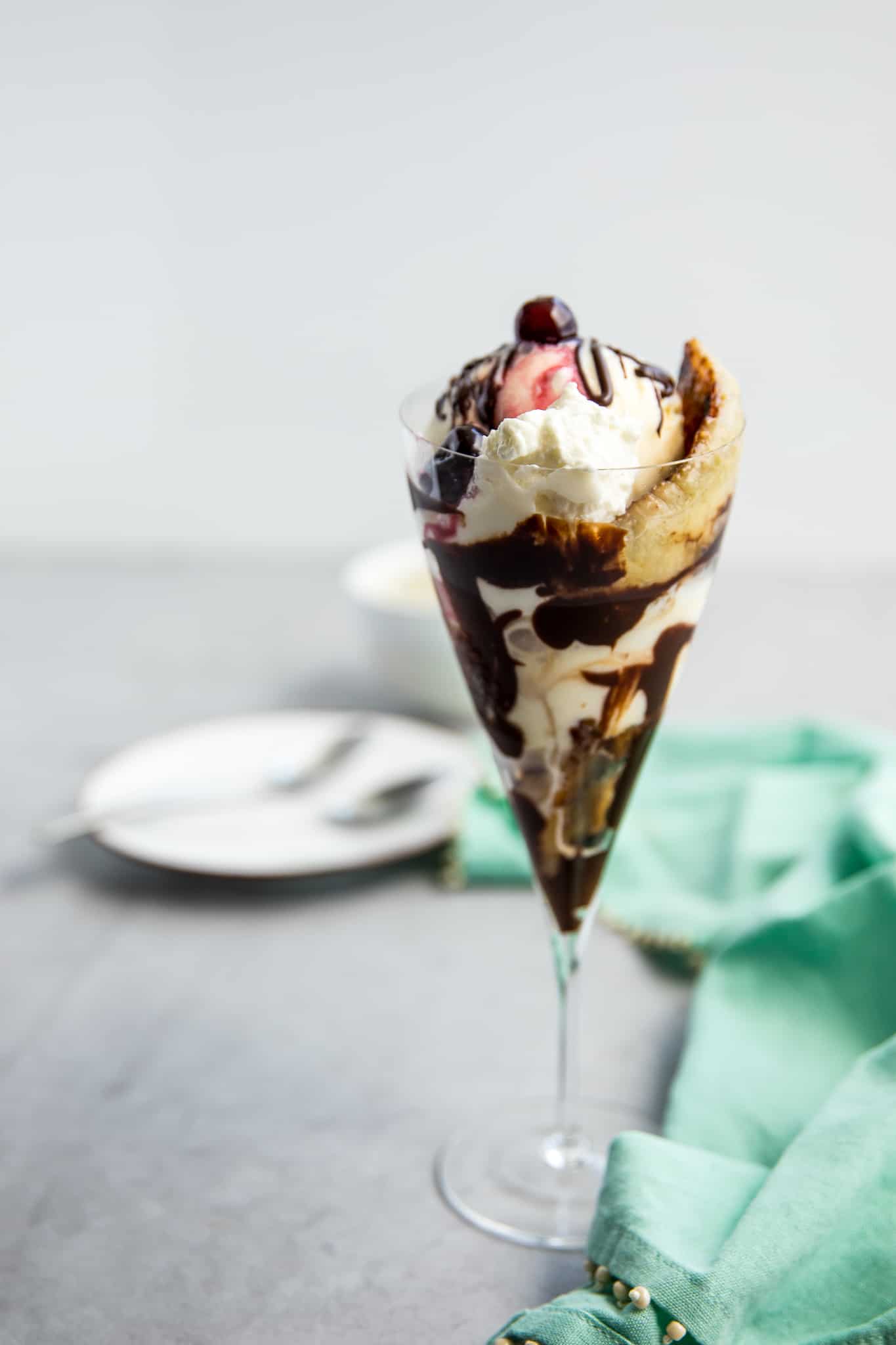 There are a lot of parts when it comes to this Sundae but when it comes to throwing it all together, it's easy peasy. Just get most of the prep work done the day before, and leave the bananas for the day of, and you'll always be remembered at the parties!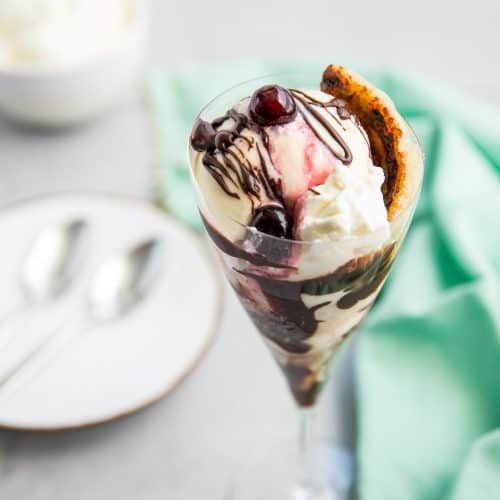 Ultimate Rum Sundae
Learn how to put together a delicious Rum Sundae all Summer long!
– Difficulty: Intermediate
Ingredients
1.5

cups

Heavy Cream 35%

1.5

cups

Whole Milk 3.25%

2/3

cup

Granulated Sugar

5

large Egg Yolks

1/4

tsp

Salt

1/4

tsp

Vanilla Extract

3

tbsp

Havana Club 7 year

1.5

tbsp

Giffard's Vanille de Madagascar

12

Luxardo Cherries

Garnish at the end!
Instructions
In a medium saucepan, over medium-high heat, heat cream, whole milk, HALF of the sugar (therefore 1/4 cup) and salt. Let this almost come to a boil and reduce down to low-med (you want a gentle simmer)

While that gets to a simmer, whisk together egg yolks in a bowl with the rest of the sugar (1/4 cup), until lighter in colour. Add 1 cup of the hot mixture base into your bowl and whisk to combine. Add the contents of your bowl BACK into the saucepan.

Cook this mixture until it reaches 175 degrees Fahrenheit and then take it off the stove.

Strain through a fine mesh strainer into a fresh bowl. Cover and completely chill the liquid in the fridge (approximately 8 hours)

The next day, you'll want to add the Vanilla extract, Havana Club 7 Yr and Giffard's Vanille to the mixture and give a slight stir.

Position your ice cream maker, add the liquid and follow the directions of the manufacture. For me, I added the liquid, put the stand up mixer on 'STIR' and let this stir for approximately 20-30 minutes.

Dump the ice cream into a container. Cover the ice cream and place it back into the freezer for an additional 3 hours before serving.

When putting the ultimate Sundae together, add two scoops of the Rum Vanilla Ice Cream, a slice of caramelized Banana, edge the inside with chocolate and drizzle on top, with whipped lemon rum cream and 2 Luxardo Cherries!