It's the mother of all days, and I get to celebrate it in it's Agave glory. Today is National Tequila Day and it happens to land…on my brother's birthday! So it seemed pretty much mandatory that I'd whip up a cocktail with Tequila, Peaches and Almond!
Okay, you may not know the reference of the Peaches and Almonds, but tequila has been a long time love between my brother and I. The sophisticated drinker that he is (I'm somewhat of an influence haha), will always order a Negroni made with tequila. Seeing as I did a Negroni last year, I thought I would switch things up and it made me think of this amazing product pictured below!
I'm lucky to have worked with some outstanding wine reps and distributors throughout my LC career, and this particular showstopper is worth all the praise. It's a wine-based aperitif (I'm tempted to call it a liqueur, but it's definitely not as sweet) that is a peach bomb in a glass. IT IS UNBELIEVABLE!!! This is not a sponsored post in the least, he just gave me the bottle, knowing I'd be obsessed and I am. It doesn't have the cloying sweetness you get from artificially flavoured liqueurs, and its great to sip on its own, or in this case in this cocktail.
The cocktail itself is fairly simple. We have a Reposado tequila, shaken with the RinQuinQuin Peach Aperitif, fresh grapefruit juice, Kensington Bitter (the local version to Angostura Bitters) with Orgeat Syrup. This is a dream in a glass, if there ever was one. I'm sure I'll be whipping this up for my brother tonight…and every night for that matter.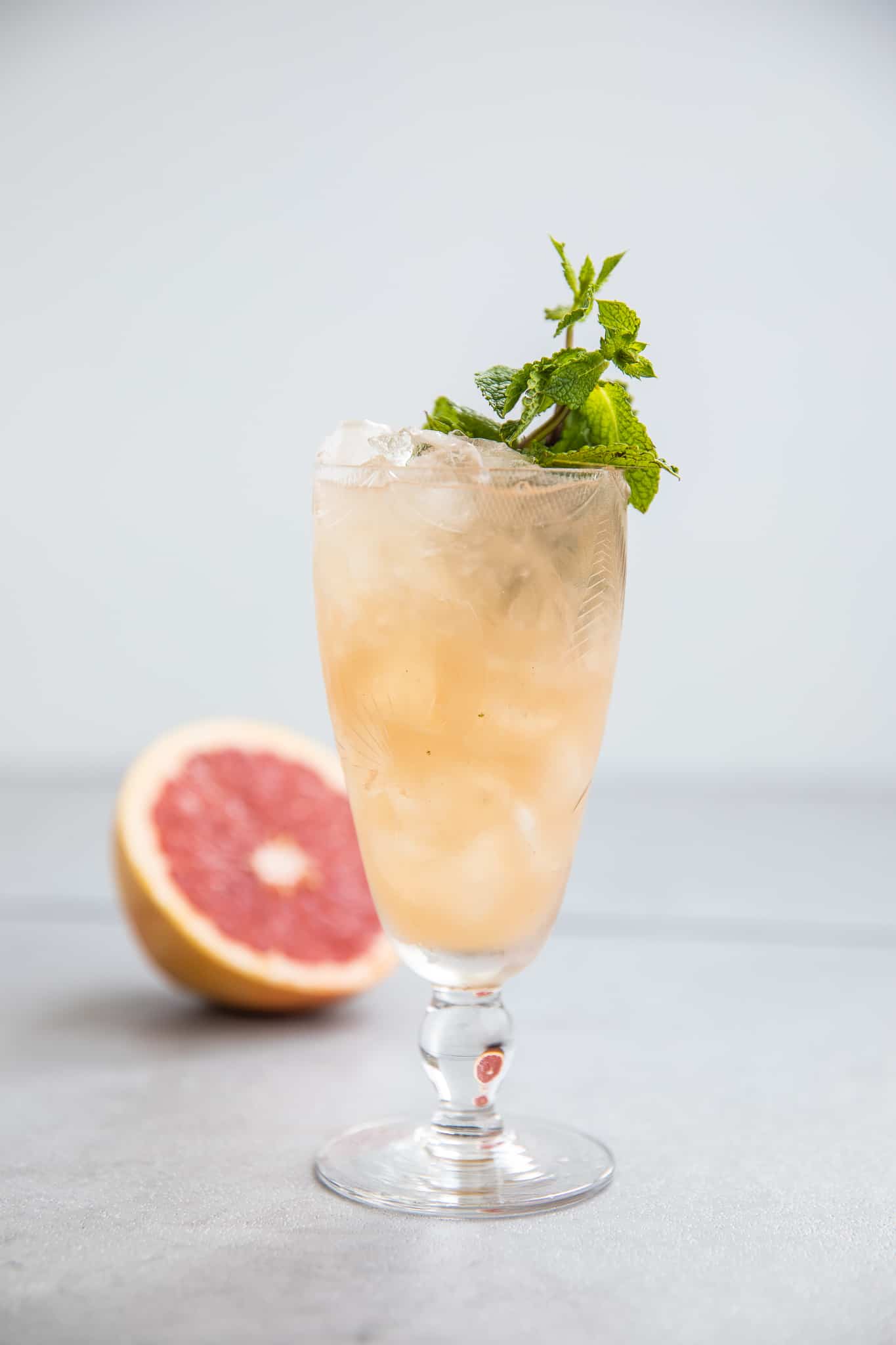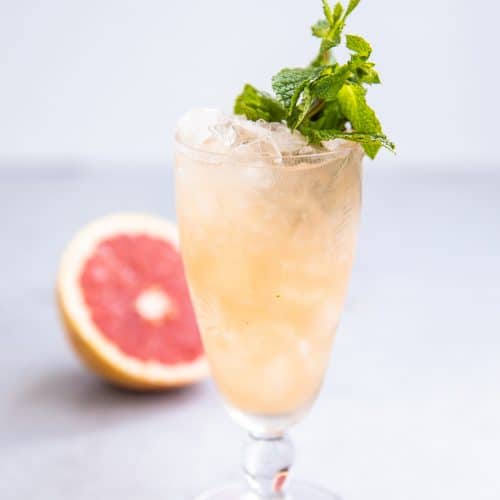 Already Famous
An outstanding cocktail made with Reposado Tequila, Orgeat Syrup, RinQuinQuin Peach Aperitif with fresh grapefruit juice!
– Difficulty: Intermediate
Ingredients
1.75

oz

Reposado Tequila

Don Julio Reposado recommended

3/4

oz

RinQuinQuin Peach Aperitif

1/2

oz

Grapefruit Juice

freshly squeezed

1/4

oz

Lemon Juice

freshly squeezed

1/3

oz

Orgeat Syrup

2

dashes

Bitter Sling's Kensington Bitters

2

sprigs

Mint

1 for garnish
Instructions
Place all ingredients into a shaker with 3 ice cubes and give this a short shake.

Strain and pour over crushed ice in a small pilsner glass. Garnish with remaining mint sprig.
Recipe Notes
The orgeat syrup used here is one of my own variations of the classic, which you can find linked here.