The combination of Coconut, Blackberry and Tequila came together so well for this Halloween Tequila Cocktail. I'll be breaking down the ingredients for you here, where you can substitute and where you don't, so you're best prepared this Halloween Season!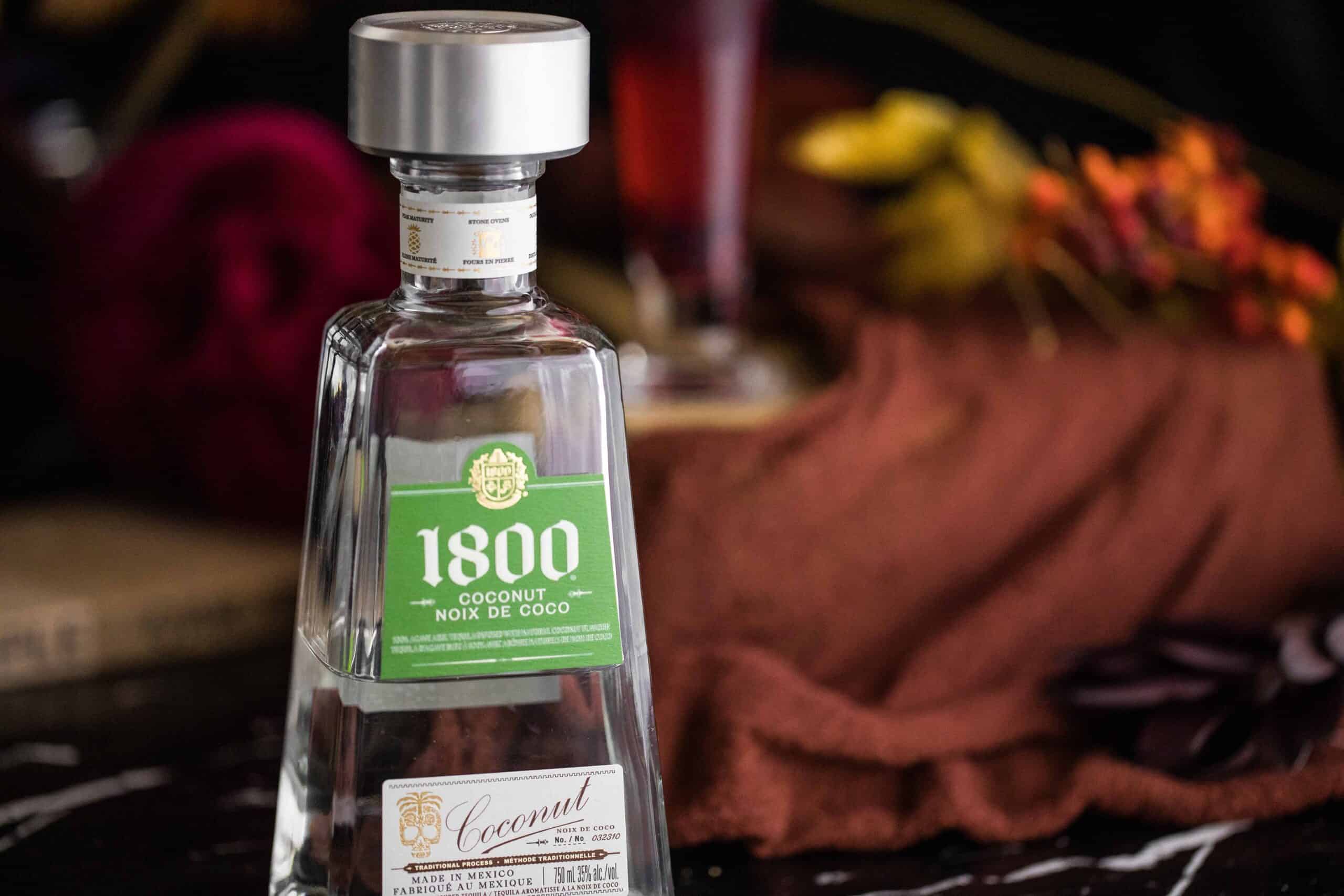 Why 1800 Tequila Coconut?
I'm surprised at how much I'm loving the 1800 Tequila Coconut. Real Talk. I don't love working with a ton of "infused" spirits, because they usually miss the mark, the flavour tastes so artificial, the list goes on. But there is something special about this 1800 Coconut. And since I love a good coconut cocktail, this does absolute wonders for me. I initially used it in my re-vamp of the Retro Pornstar Martini. So I got excited to use it again, and it just paired so well with Blackberries.
Now if you refuse to get your hands on some Tequila Coconut, I get it. Inflation is no joke. But I would recommend using a Coconut Syrup instead of Coconut Water to really let the flavours stand out, and using a Blanco Tequila. *Note with the Coconut Syrup, you can make some on your own with coconut water and sugar over the stove, or buying a brand like REAL. You would also have to adjust the sugar that's already in this recipe.
Building the rest of this Halloween Tequila Cocktail
The rest of this cocktail doesn't ask for much. Lime, fresh blackberry, BASIL which paired so well here. The one other thing that I would be an advocate about is making sure you're using crushed ice to top up the cocktail! It ensures this boozy creation is correctly diluted and it somehow also makes it look like a brainy top for a cocktail.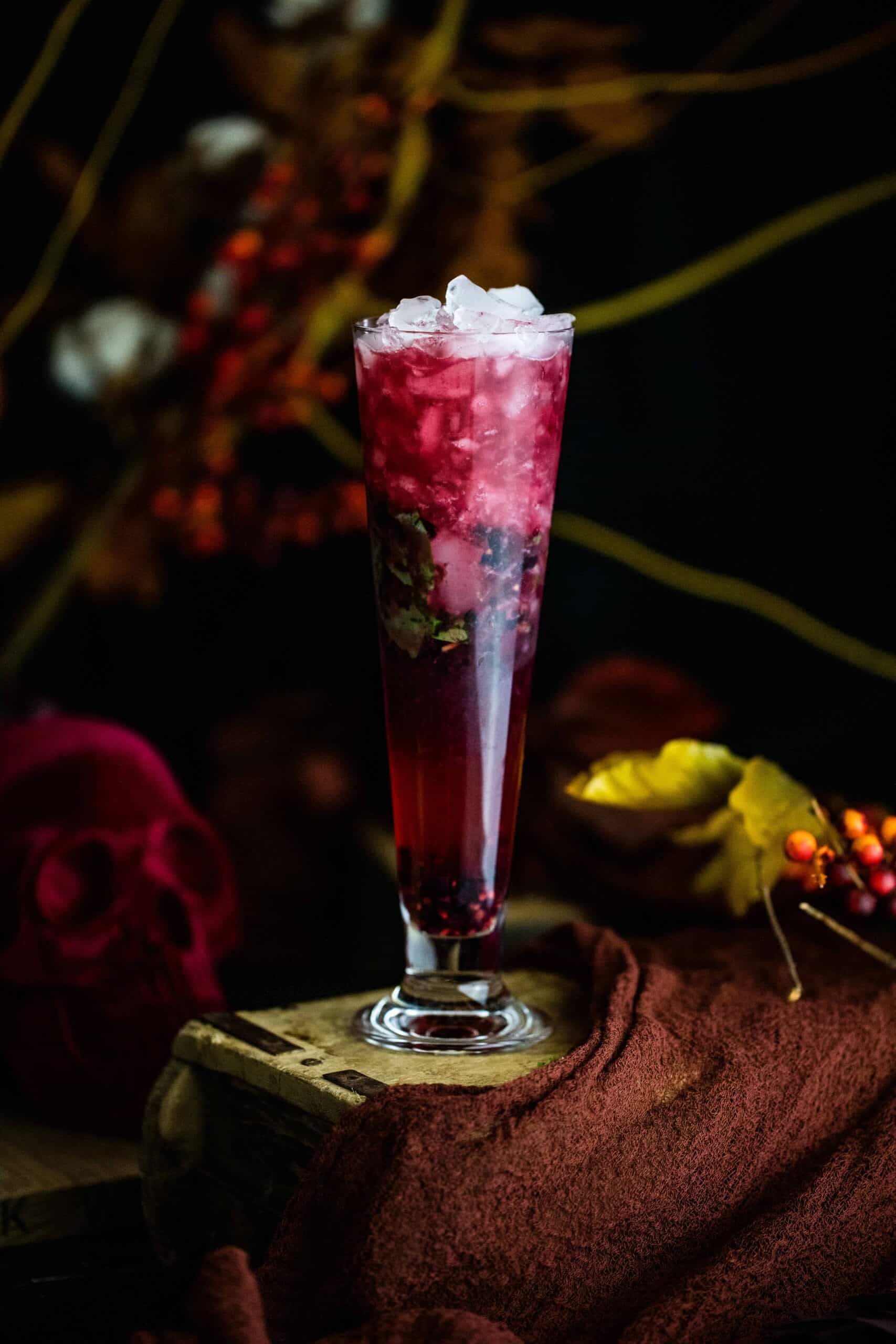 Beetlejuice
A delicious and spooky combination of Tequila Coconut, Blackberry, Lime and Basil.
– Difficulty: Intermediate
Ingredients
5

Blackberries

2

oz

1800 Tequila Coconut

1.5

oz

Coconut Water

2/3

oz

Lime Juice

0.5

oz

Simple Syrup

3

Large

Basil Leaves

Ripped in Half
Instructions
In a shaker, muddle your blackberries. add the rest of your ingredients.

Add in a handful of small ice cubes and shake.

Dump into Pilsner Glass. Top with crushed ice.
Want to find more Halloween Inspired Cocktails? Check out some of the list of options here!