This may be the easiest infusion on Liquid Culture, because it takes no time or effort to get a hit of Candy Cane flavour! Simply combine a London Dry Gin in a mason jar with Candy Canes and you're set. See recipe for details!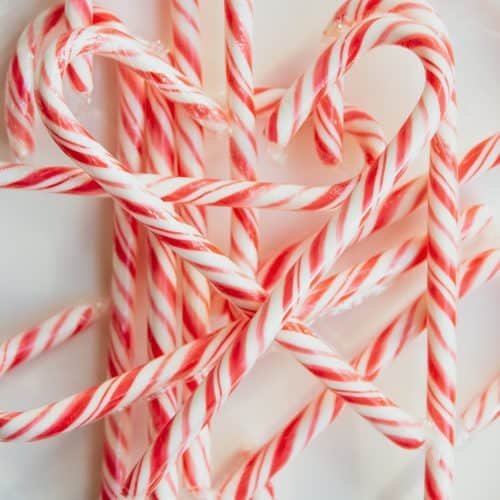 Candy Cane Gin Infusion
A simple Candy Cane infused in a bath of London Dry Gin to enjoy in so many ways this holiday season!
- Difficulty: Easy
Ingredients
1

cup

London Dry Gin

3

Candy Canes
Instructions
Remove Candy Cane from plastic wrapping and break into 4 pieces

Grab a sterile mason jar and add the broken up candy cane with Gin

Let this sit at room temperature for 30 minutes. If the candy cane doesn't dissolve, remove what is left in the mason jar. Leave in a cool, dark area for 1 month.