During the holidays, it can be pretty hard to find time for ourselves. I love to cook and I know I can be a bit ambitious when it comes to putting together a christmas menu. All that work, and sometimes you just want to have an easy, no prep, cocktail recipe that won't have you behind the bar or kitchen the entire night. This is the reason I wanted to create something quick, easy and painless, so that you as a host can go out there and enjoy a cocktail or two.
This is a very simple, and easy to execute beverage, with all the comfort flavours of the season.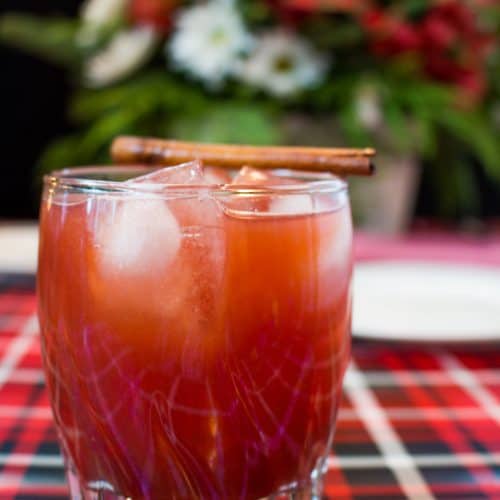 Spirited Gin & Pomegranate Juice
A quick and easy Christmas cocktail with a crowd favourite liquor.
Difficulty: Easy
Ingredients
1.25

oz

Gin

¾

oz

Apple Cider

¾

oz

Pomegranate Juice

1.5

oz

San Pellegrino Pomegranate Flavour

1

Cinnamon Stick
Instructions
In a double rocks glass, pour all ingredients over ice
I listed the cocktail as a single serving, but if you are looking to have this batched, I recommend placing the gin, cider and pomegranate juice in a pitcher, while having the San Pellegrino soda on the side. Throw in a couple Cinnamon sticks and cloves for that added flavour. When the guests are ready, all you have to do is top up the beverage with San Pellegrino Pomegranate Flavour, so that you don't lose that fizz half way through the night.