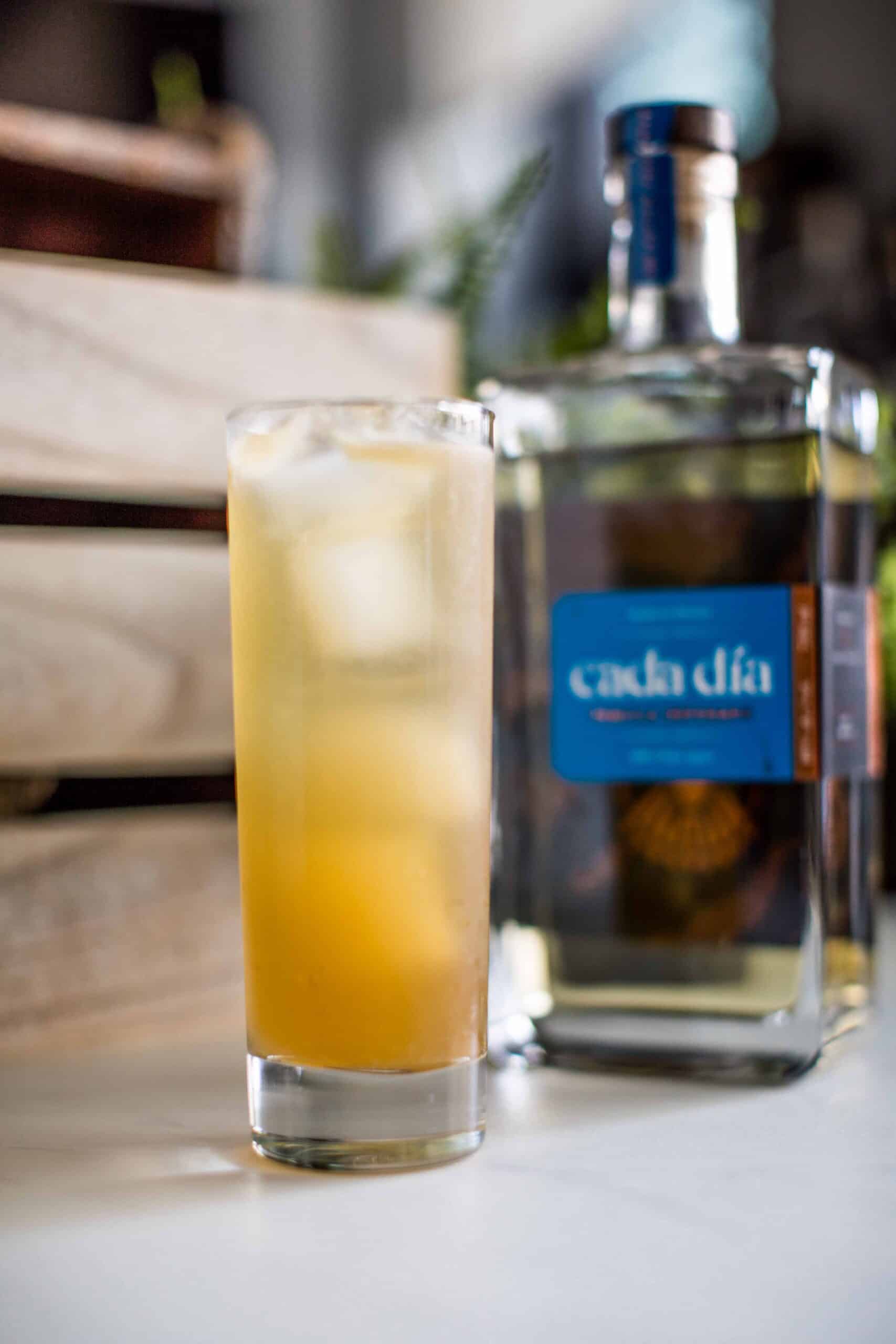 Now a days, it's rare I infuse my spirits. Not unless it is truly spectacular and cocktail-life changing. Well this is. Infusing the cada día Tequila Reposado with earl grey was one of my favourite things I've done behind the bar. This is an easy, must-try recipe, especially if you love the classic Gin Collins Cocktail. It's met with Agave and Tea all in one in a sophisticated imbibe I call the London's Calling.
London's Calling
Using the premium cada día tequila reposado we're re-shaking the Collins Cocktail with Tequila Reposado infused with earl grey tea!
– Difficulty: Easy
Ingredients
1.5

oz

Infused Earl Grey cada día Reposado

1

oz

Freshly Squeezed Lemon Juice

1

oz

Simple Syrup

1:1

1

oz

Soda / Sparkling Water

Nutmeg for Garnish
Instructions
In a shaker, add your infused tequila, lemon juice and simple syrup.

Give this a quick shake.

Strain over fresh ice and top with soda.

Freshly grate nutmeg over top.
Recipe Notes
*Simple Syrup Recipe is 1:1 which references 1 part water to 1 part sugar.
For the Infusion, pour 250 ml of cada día tequila reposado and 2 teabags of earl grey in a mason jar. Let it steep for 10 minutes before straining out.
For more cada día tequila reposado recipes, make sure to follow the link attached!